Looking for the best baby bath  tub for your baby? We've got you covered. From the budget parent to the minimalist and more, in this guide we've rounded up the best baby bath tubs in 2018 for all types of parents according to Gugu Guru's experts.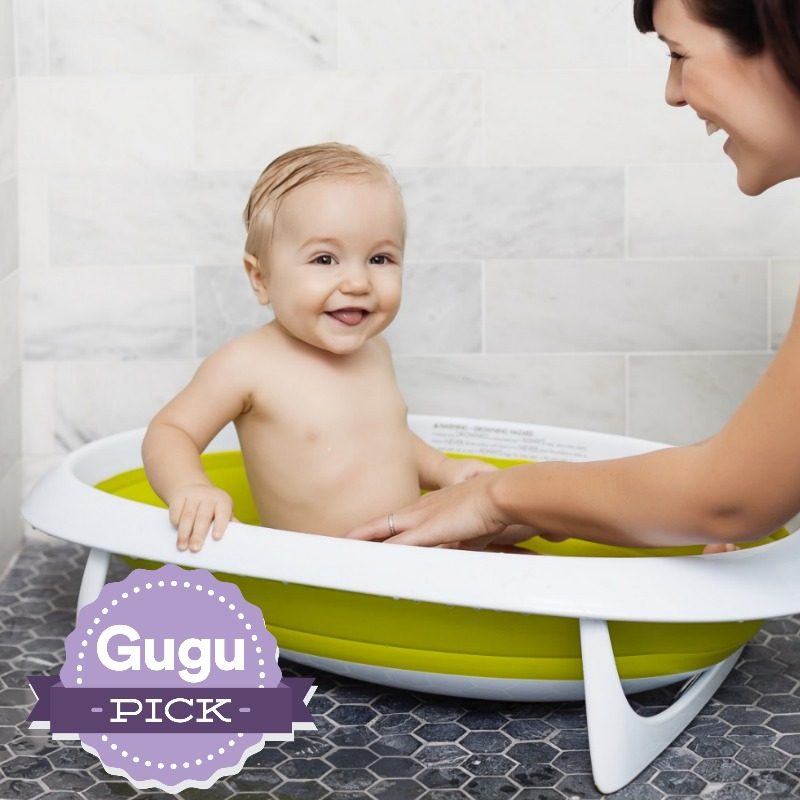 Best Baby Bath Tub Gugu Pick for Best All Around: Boon Naked 
The Boon Naked tub will grow with your child from infancy through 18 months with only one piece. The collapsible design of this tub allows you to have a newborn in a recline position, accommodate an older baby to sit up and splash around and then collapse completely to store without taking up much space. The Boon Naked has an integrated plug to easily drain the tub and a hook so you can allow it to drip dry out of the way.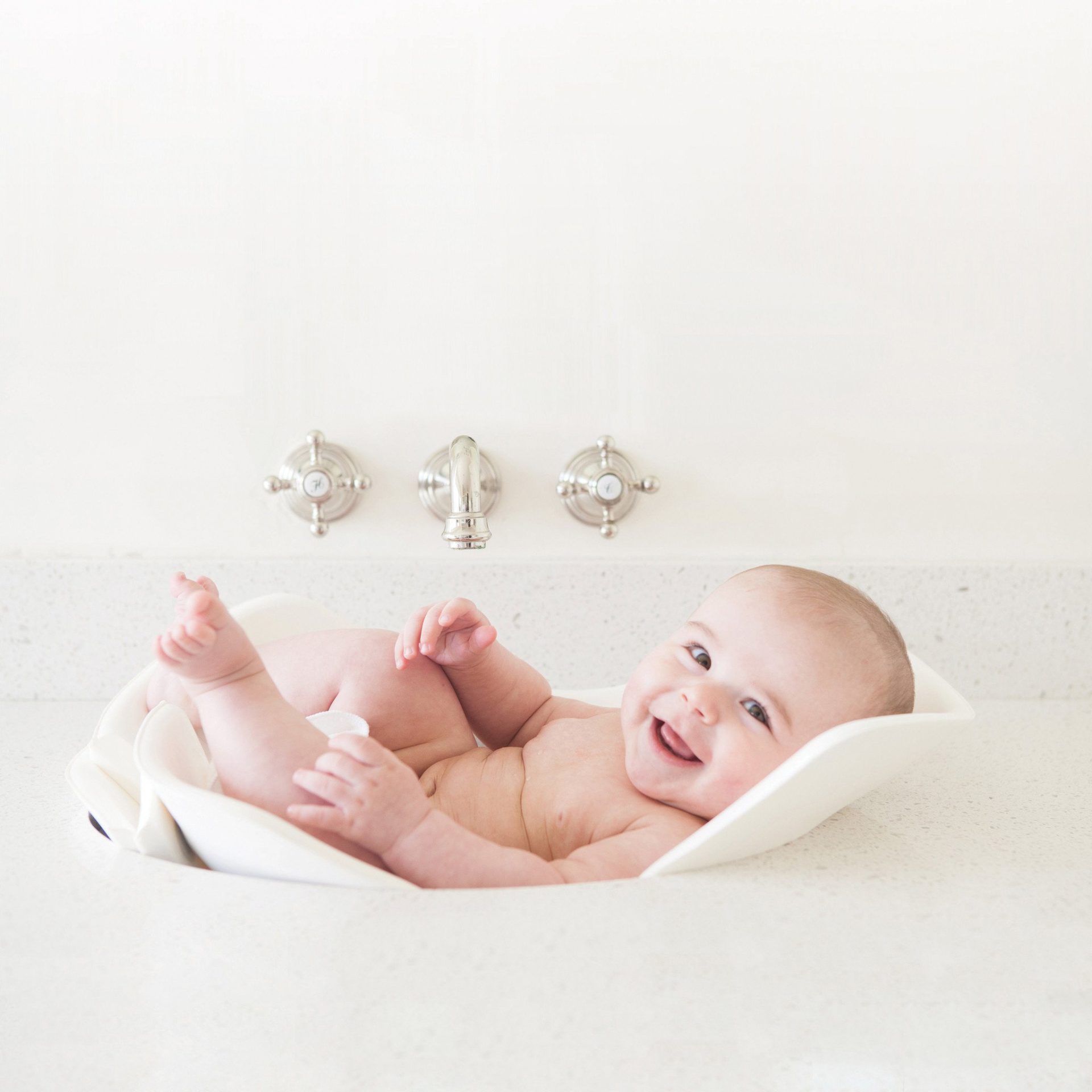 Best Baby Bath Tub Minimalist Pick: Puj Tub
The Puj is an infant bath tub made from a soft foam that will work in just about any sink so you can bath your newborn  with ease. The Puj easy opens and lays flat so you can store it out of sight or hang it to drip dry. Weighing less than 2 pounds the Puj can easily be taken on trips to Grandma's house and can be used from infancy through 6 months.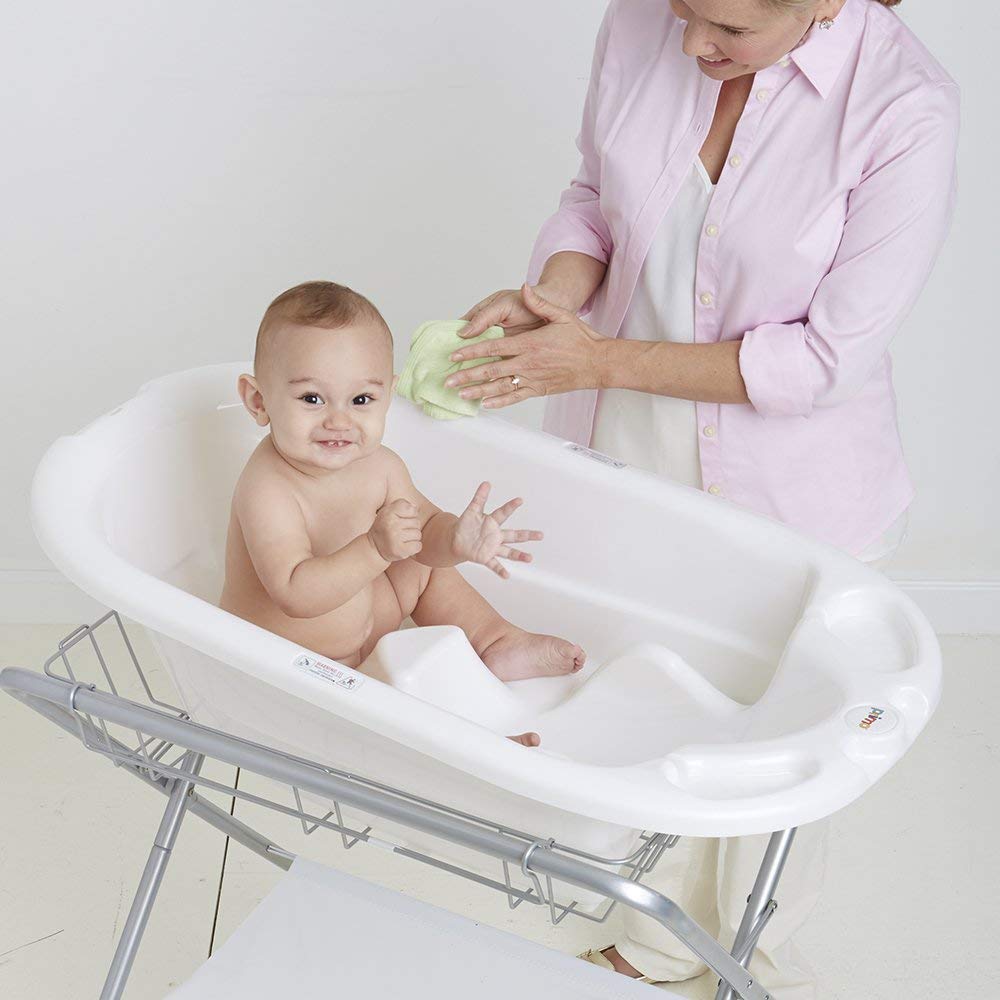 Best Baby Bath Tub Budget Pick: Primo Eurobath
The Primo Eurobath not only has a low price tag but it is the largest and one of the longest bathtubs on the market. The Primo Eurobath will work with your child from infancy through 24 months with 2 bathing positions integrated into the tub. Both of the bathing positions will provide your baby with support that has been uniquely molded into the tub. The Primo Eurobath has a drain plug to allow you to easily drain and clean this large tub.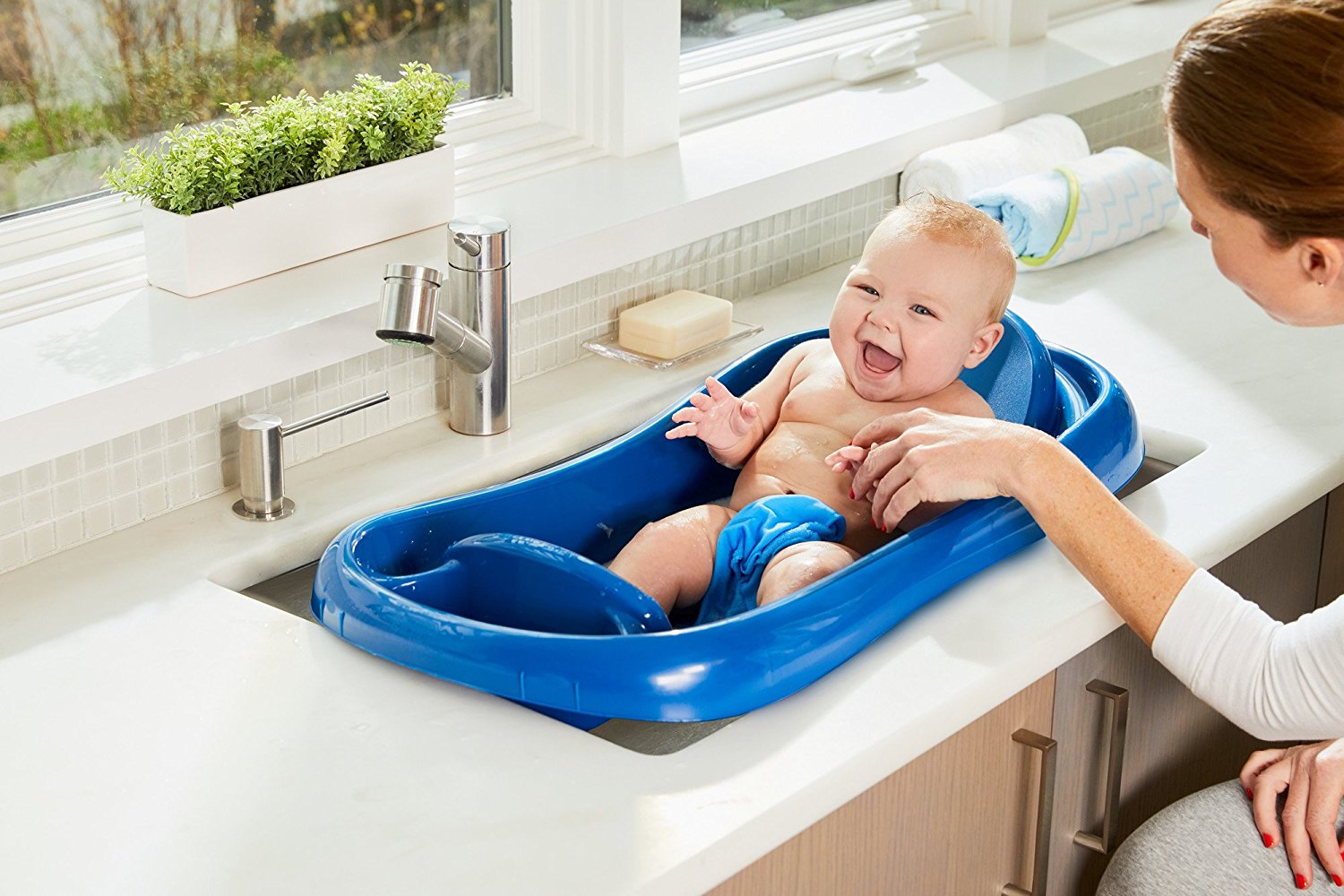 Best Baby Bath Tub Pick for Multiples: The First Years Sure Comfort Deluxe Newborn To Toddler Tub
The First Years Newborn to Toddler Tub includes a mesh sling that provides better support for smaller babies. Once baby starts to get a little bigger they can go into the deep ergonomic tub directly and there is plenty of space for your baby up to 25 pounds to sit up and splash. The mesh sling is machine washable and the padded headrest is mildew resistant so you can feel good about how clean the First Years Newborn to Toddler tub will be whenever you need it.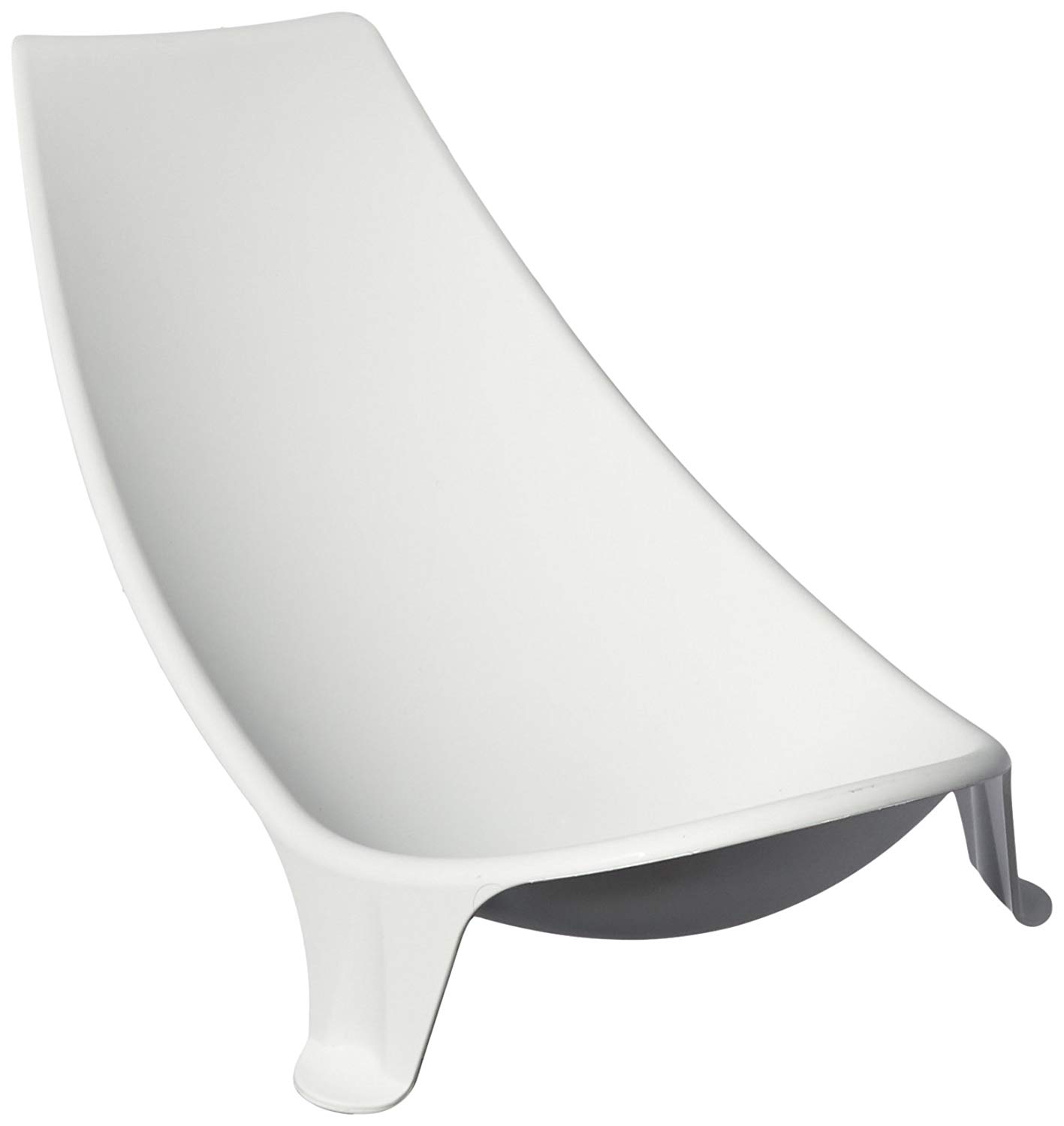 Best Baby Bath Tub Eco-Friendly Pick: Stokke Flexi Bath with Newborn Support
The Stokke Flexi Bath is BPA-free, lead-free, phthalate-free, PVC-free, latex-free, formaldehyde-free, and heavy metal-free. The Stokke Flexi Bath is a lightweight, foldable bath that when used with the Stokke Flexi Bath Newborn Support can be used from birth all the way to 4 years. The Flexi Bath has a unique fold that will allow you to store the tub flat or easily travel with it. 
Check out more of our Gugu Picks: