Looking for the best baby bathtub for your little one? We've got you covered. Here's a roundup of our top 5 baby bathtubs ready to get your little one squeaky clean.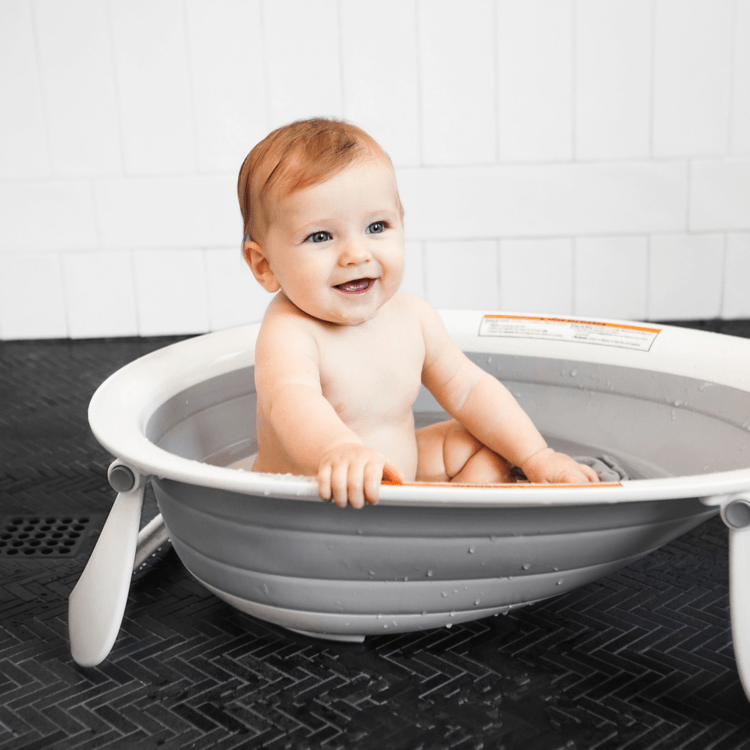 The Boon Naked will grow with your little one from newborn to toddler. The collapsible design of this tub allows you to have a newborn in the recline position or accommodate your toddler to sit up and splash around. When bathtime is over, you can completely collapse the tub and store it flat or by hanging it to dry.
Our go-to recommendation for minimalist families, we love how easy the Lavelu Lounger is for those earliest bath days. Simply stick the lounger directly into your sink (it fit nearly every sink we tested) and baby will stay warm, cozy, and fully supported. Hang it to dry and upcycle to the tub as a bath pillow for mom when baby no longer needs.
Read more about the Lavelu Lounger here.
The First Years Newborn to Toddler Tub includes a mesh sling that provides better support for smaller babies. Once baby starts to get a little bigger they can go into the deep ergonomic tub directly and there is plenty of space for your baby up to 25 pounds to sit up and splash. The mesh sling is machine washable and the padded headrest is mildew resistant so you can feel good about how clean the First Years Newborn to Toddler tub will be whenever you need it.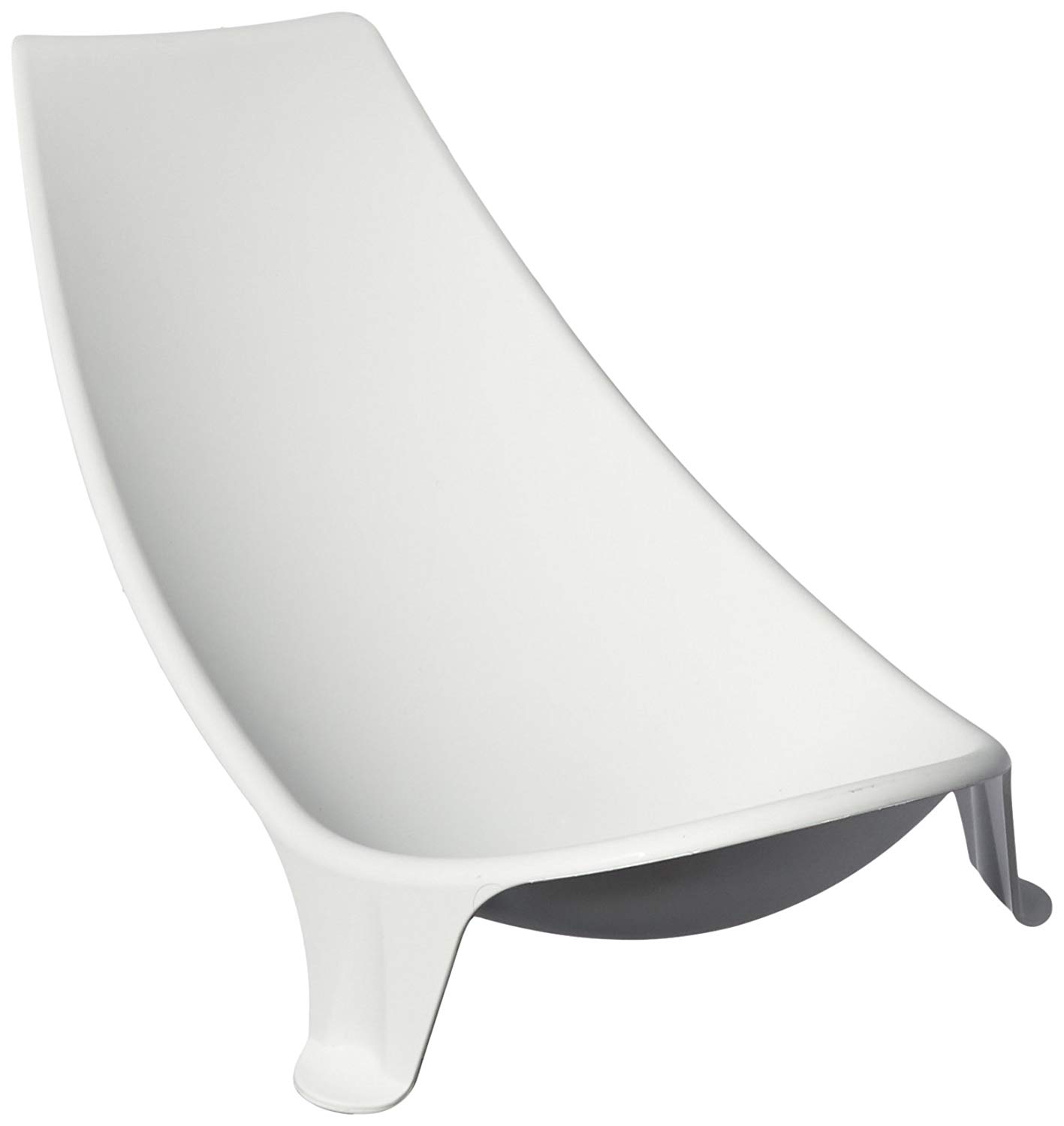 The Stokke Flexi Bath is BPA-free, lead-free, phthalate-free, PVC-free, latex-free, formaldehyde-free, and heavy metal-free. The Stokke Flexi Bath is a lightweight, foldable bath that when used with the Stokke Flexi Bath Newborn Support can be used from birth all the way to 4 years. The Flexi Bath has a unique fold that will allow you to store the tub flat or easily travel with it. Mom hack: It's a great solution for baby at the beach!
Looking for a way to keep baby close from day 1? Summer Infant's Bather has you covered. Putting baby at the right angle from newborn to 20 pounds, you can use this counter top (13 lb weight capacity) to bathtub. Adjustable recline and easy cleaning make this a great budget friendly selection. Great for your little one who loves to kick and splash throughout tub time.

Need more recommendations for bath time with baby?