Looking for the best organic crib mattress for your baby? We've got you covered. From the budget parent to the minimalist and more, in this guide we've rounded up the best organic crib mattresses in 2018 for all types of parents according to Gugu Guru's gear expert and Chief Baby Planner Julie McCaffrey. If you're looking for a standard mattress, check out our Gugu Picks for best standard crib mattresses.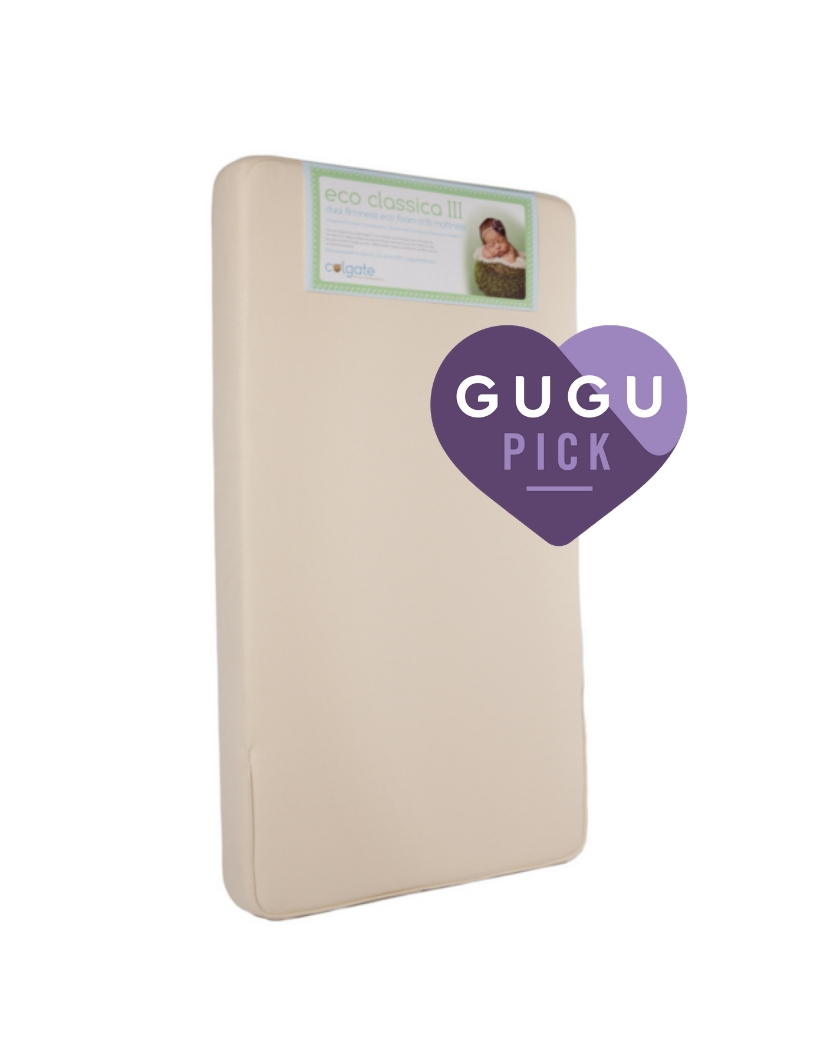 Best Organic Crib Mattress Best Gugu Pick All Around: Colgate EcoClassica III Eco Friendlier Crib Mattress  
The Colgate EcoClassica III Eco Friendlier crib is a 2-stage mattress with 6 inches of eco friendlier foam made using sustainable plant oils. The organic cover is ultra soft and features a food grade waterproof backing. This mattress is hypoallergenic, phthalate free and includes a natural cotton flammability barrier. With this hand crafted mattress you can feel confident that your little one is comfortable and safe.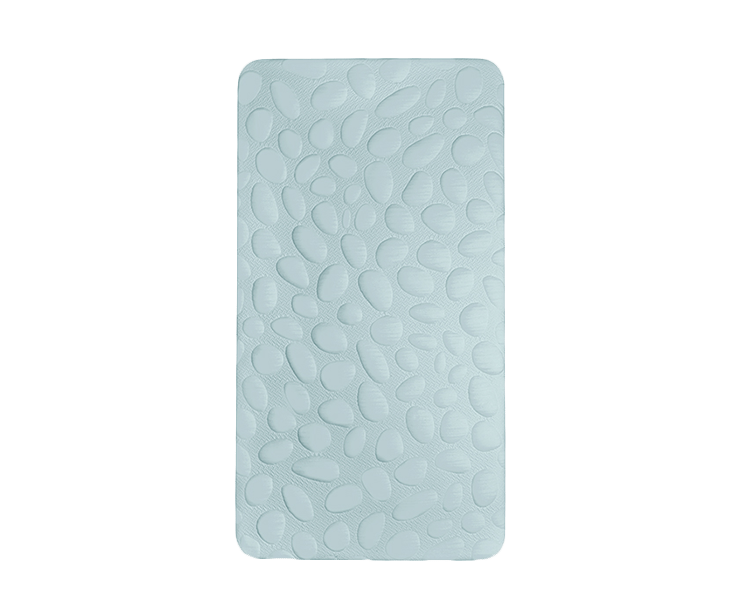 Best Organic Crib Mattress Minimalist Pick: Nook Pebble Air  
This non-toxic mattress is so feather light it will make changing your crib sheet a breeze. The Nook Pebble Air has an integrated wrap that is water resistant, stain resistant and easy to remove so you can wash it right in your washing machine. With this 2-stage mattress you won't need any extra mattress pads or covers whether you are using the firm side for your infant or the slightly softer side for your toddler.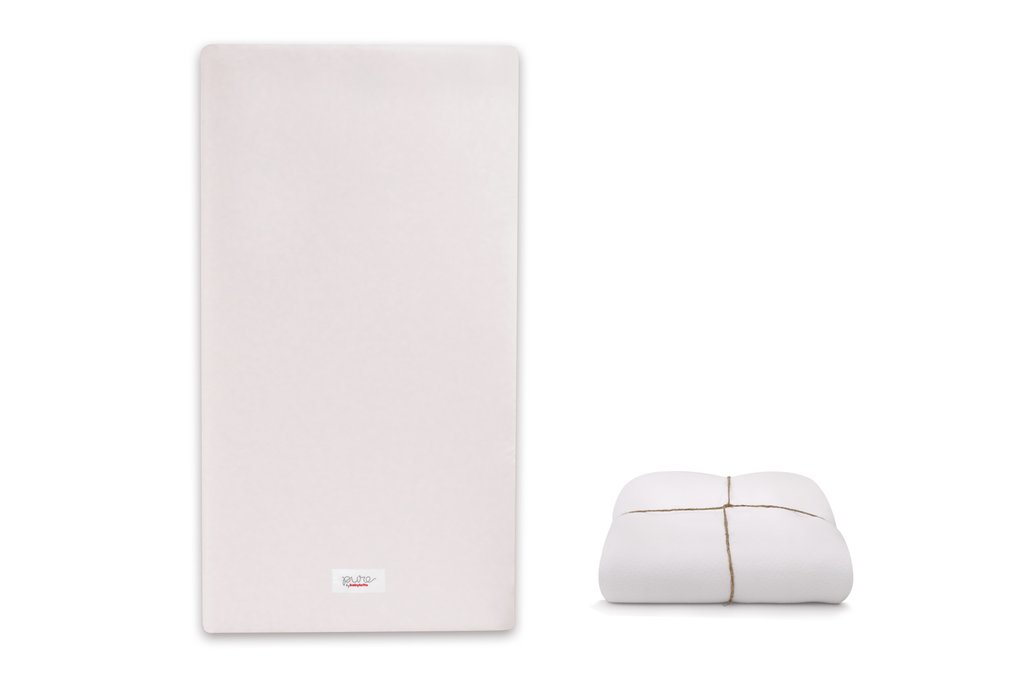 Best Organic Crib Mattress Budget Pick: Babyletto Pure Core Mattress  
The Babyletto Pure Core non-toxic mattress with smart cover is full of the features you want without any of the harsh chemicals you don't want at an affordable price. The Babyletto Pure Core is free from polyurethane foam, soy foam, vinyl, PVC, synthetic latex, dyes, allergens, chemical fire retardants, PFCs, and off-gassing materials. This 2-stage mattress includes an easy to remove, breathable, water repellent cover.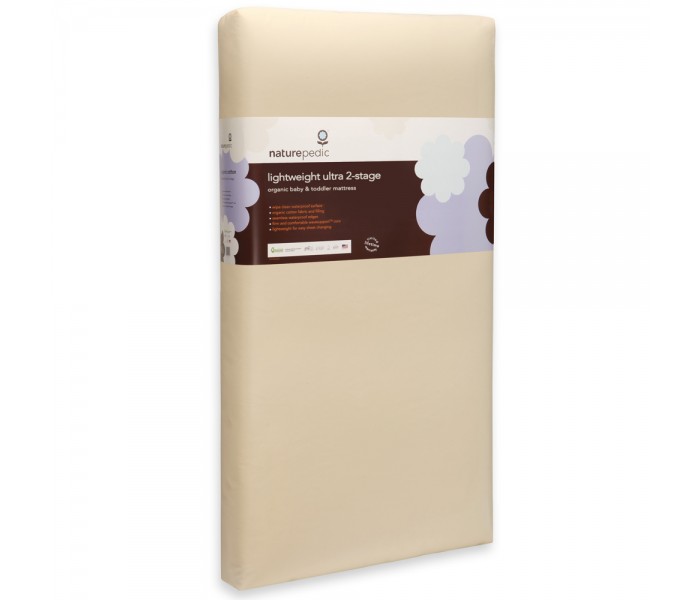 Best Organic Crib Mattress Pick for Parents of Multiples: Naturepedic Organic Cotton Lightweight Ultra 2-stage  
The Naturepedic Lightweight Organic Cotton Ultra 2-stage mattress features an organic cotton easy-to-clean, waterproof cover and organic cotton filing. This 2-stage mattress offers great support and durability while still being lightweight. The Naturepedic Ultra is allergy friendly, free from all fire retardants chemicals and offers seamless waterproof edges to ensure no dust mites or bed bugs can enter the mattress.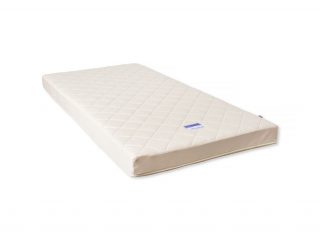 Best Organic Mattress Eco-Friendly Pick: Natural Mat Quilted Coco Mat  
The Natural Mat Quilted Coco Mat is made specifically with newborns in mind using only organic materials that can help regulate air flow and temperature. The Natural Mat Quilted Coco Mat crib mattress is made entirely using lambswool, organic cotton and coconut coir which is a natural fiber made from the husk of the coconut. The quilted lambswool cover is treated with lavender, lemon and eucalyptus making it a hyper allergenic treatment to prevent bed bugs, dust mites, mosquitoes and moths.