One of our Gugu Guru team members, Katie, recently tested out the new BOB Gear® Alterrain™ jogging stroller. Check out her thoughts below! Hint: she LOVED it!
Before I was pregnant, I ran 2 miles every day. Getting back into shape mentally and physically was a big challenge for me. My family lived too far away to come to help out and my husband works long hours. Faced with a global pandemic, I needed something that could entertain my 19-month-old while giving me a "break".
Thankfully, the new BOB Gear® Alterrain™ Jogging Stroller lets me take some time outside, but also has the most incredible features for the whole family. When I received this stroller, I instantly noticed the ease of the one-handed opening and closing component, which is key with a little one in the other arm. When we go outside for walks/runs, my daughter Isla has a place for her snacks and drinks with the new side pockets for storage. I never have to worry about pausing to take them in and out of a diaper bag each time she is hungry or thirsty.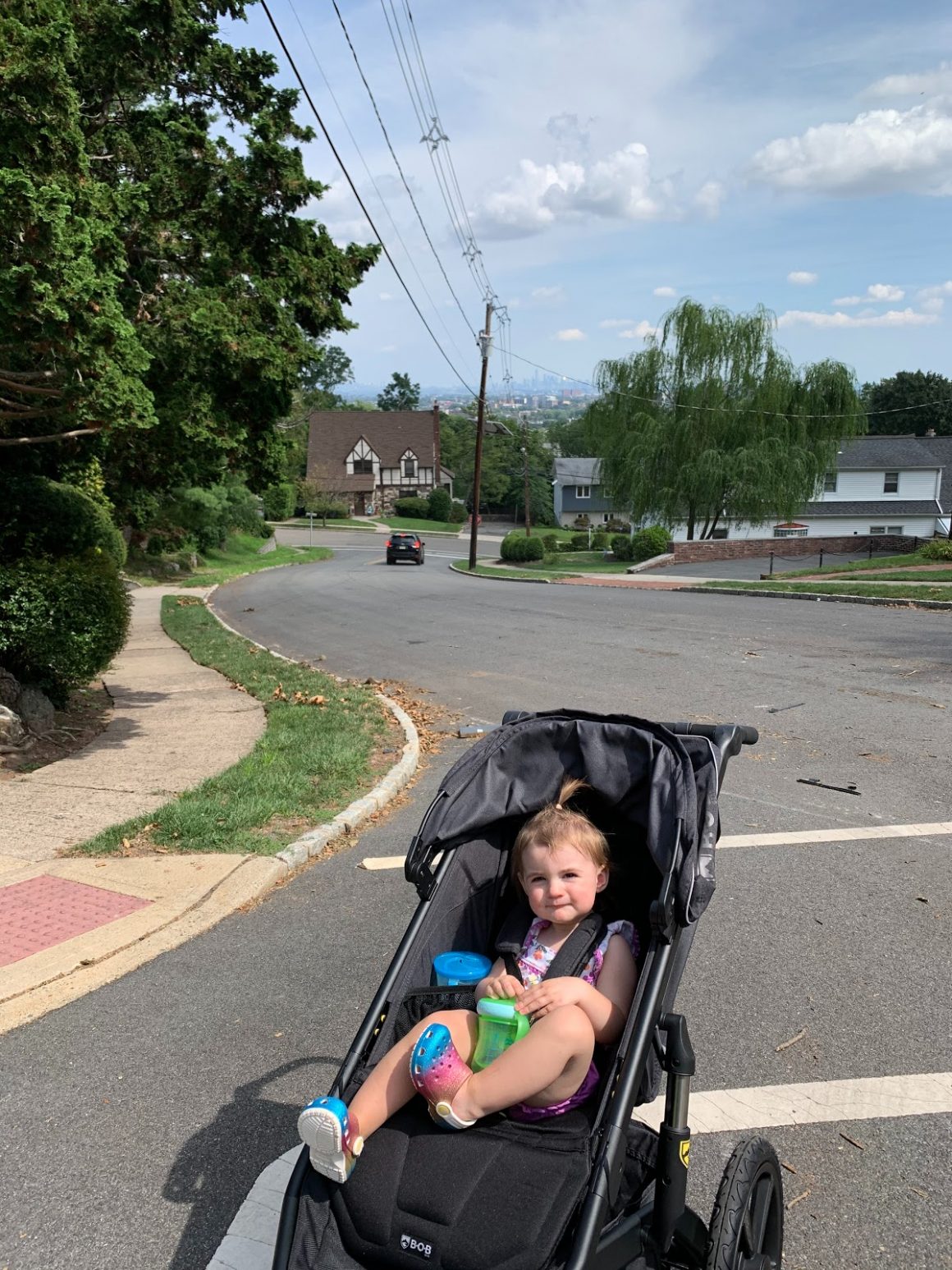 Another key component that I love is the ease of use for both my husband and I. He is 6'3″ and I am 5'4″. The adjustable handlebar makes it so easy for both of us to push the stroller comfortably. Finally, the air-filled tires and BOB Gear's newest SmoothShox™ exclusive suspension system make jogging or walking on bumpy sidewalks and off-road paths so much smoother for our little passenger.
BOB Gear® really thought of it all when it comes to this jogging stroller. Heading into the winter months, this jogging stroller is my #1 to keep both Isla & I feeling happy, healthy and ready for the new year.