Here at Gugu Guru we are all about celebrating all types of families, so when we came across the blog Coraline and Us, we knew we wanted to have Liz, the mama behind the blog, come and share her story. Liz started her blog upon the birth of her adorable little Coraline, when it was "discovered unexpectedly within hours, that she has Down's Syndrome and two holes in the heart. We did not know anything about Down's Syndrome when she was born. This blog is about our journey of growth." Read on for more about Coraline and Liz's bathtime tips and gift ideas!
You can find Liz on her blog, Facebook, and Instagram.
Here's a roundup of our bathtime favorites. Coraline used to hate the bath; she would try to climb out repeatedly as soon as she got in. You can read more about how that began to shift when she was about two and a half, with a couple of surprising discoveries in the post Bathtime.
Now, age three, she is happy to sit in the bath and play with all her toys in it. I'll say what a mum said to me (who has an older child with Down's syndrome): "this too shall pass". That's a phrase that's come up for us a bit recently. Suddenly, things just begin to settle and click. The bath aversion doesn't last forever. Be patient. And, as my husband Kevin said, "what are we going to do; not give her a bath?" For us, it was just a case of repetition and patience, and "this too shall pass".
Here are our favorite bathtime things: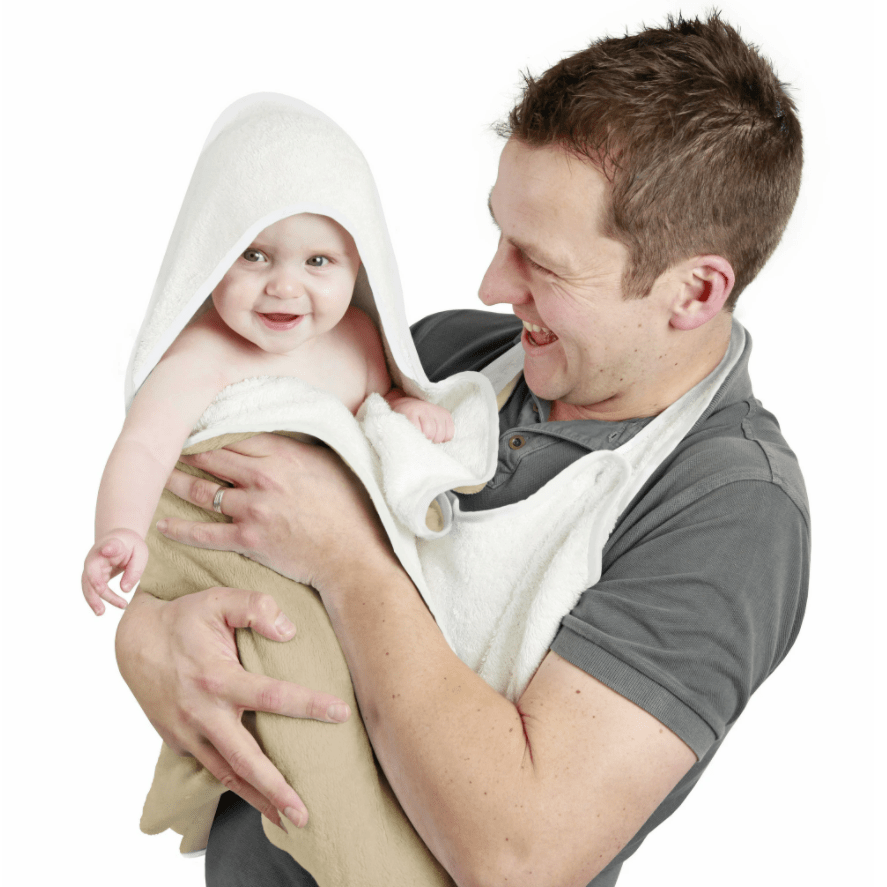 1. We love the Cuddledry Handsfree Bath Towel. Friends gave us this when Coraline was born and it stands out as something we love. It's the fact it ties around your neck with a popper so it's easy to bring Coraline to the bath in it, to have it on whilst she's in the bath, lift her out into it and lay her down onto it, really smoothly! That was especially great when Coraline wasn't so fond of the bath. It's little things like this that make a real difference. Plus it's lovely, soft and big and, in the words of Marie Kondo, it "sparks joy".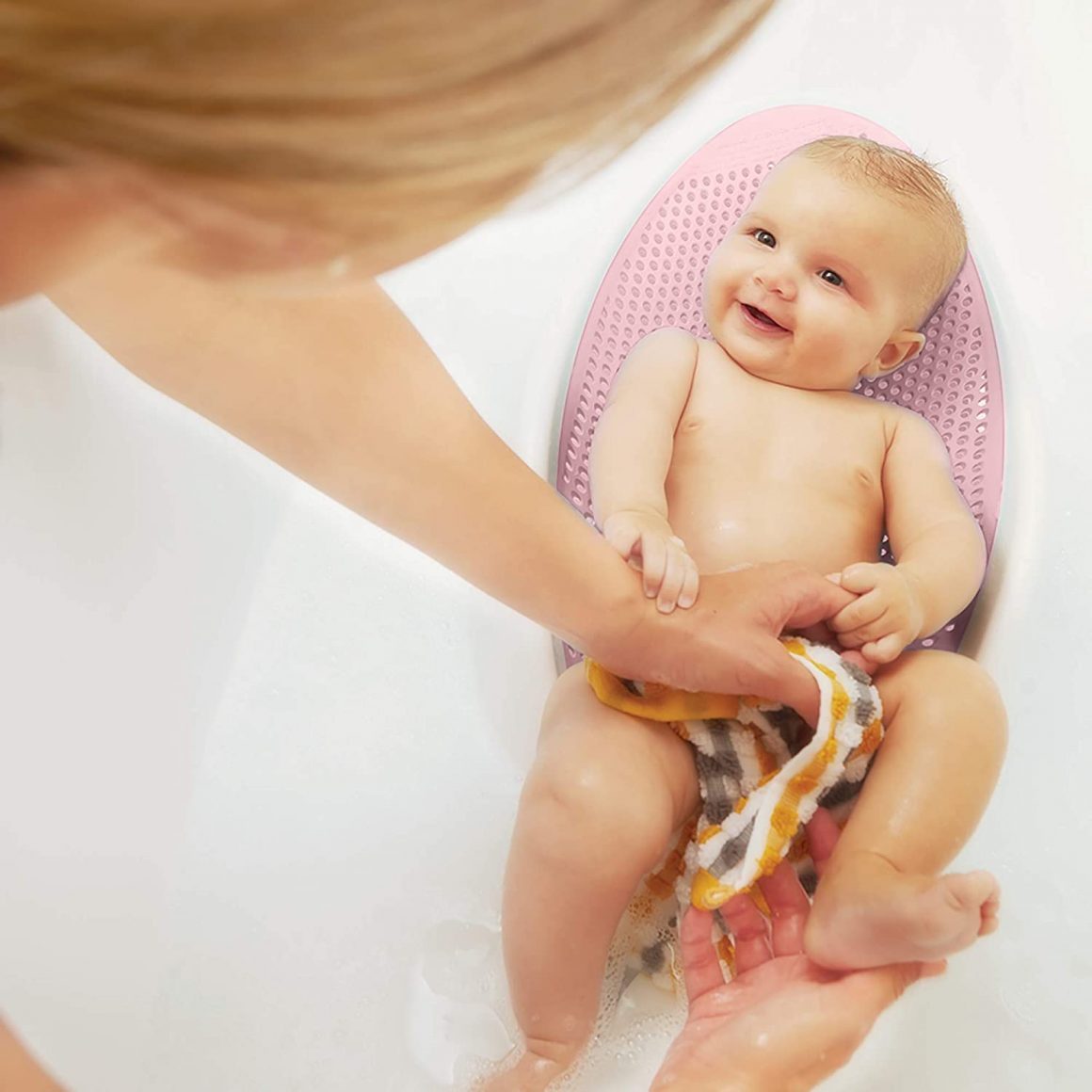 2. A friend in our Antenatal group recommended this Angelcare Soft-Touch Bath Support Chair to us, and we used it until Coraline was about 18 months old, when we moved to a non-slip bath mat. It's so light and easy to put in and out of the bath, as the water drains through. The "grippy" material also meant Coraline was safely seated when she was in it and its angle was good for washing her hair, and for her to look at us. For us, it was important to have something supportive when Coraline was sitting in the bath due to her hypotonia (low muscle tone) which is a characteristic of Down's syndrome. She can also splash freely with her legs when she's in it which she began to do as she got older.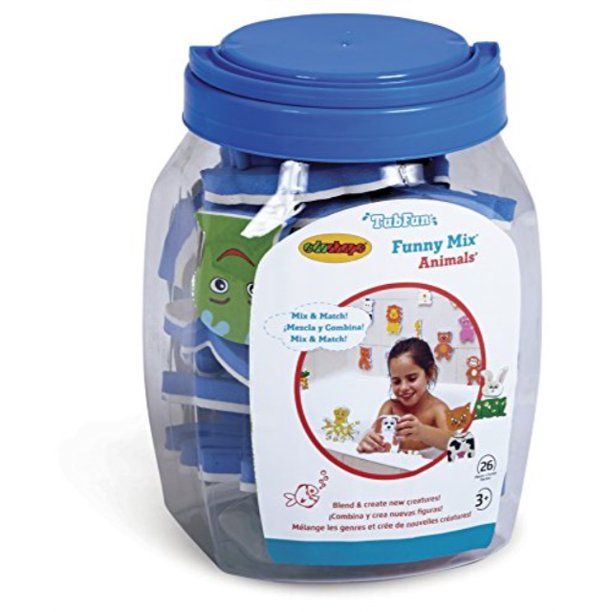 3. Coraline's therapists say the bath is a great place for learning and having fun! A friend gave Coraline these bathtime funny mix sponge animals, as her nephew had loved the fun of matching the bodies and heads. Coraline learns visually and through repetition. We see these animals on the side of the bath each bathtime and say their name and make their sound. She loves them. We just have to make sure she doesn't chew them!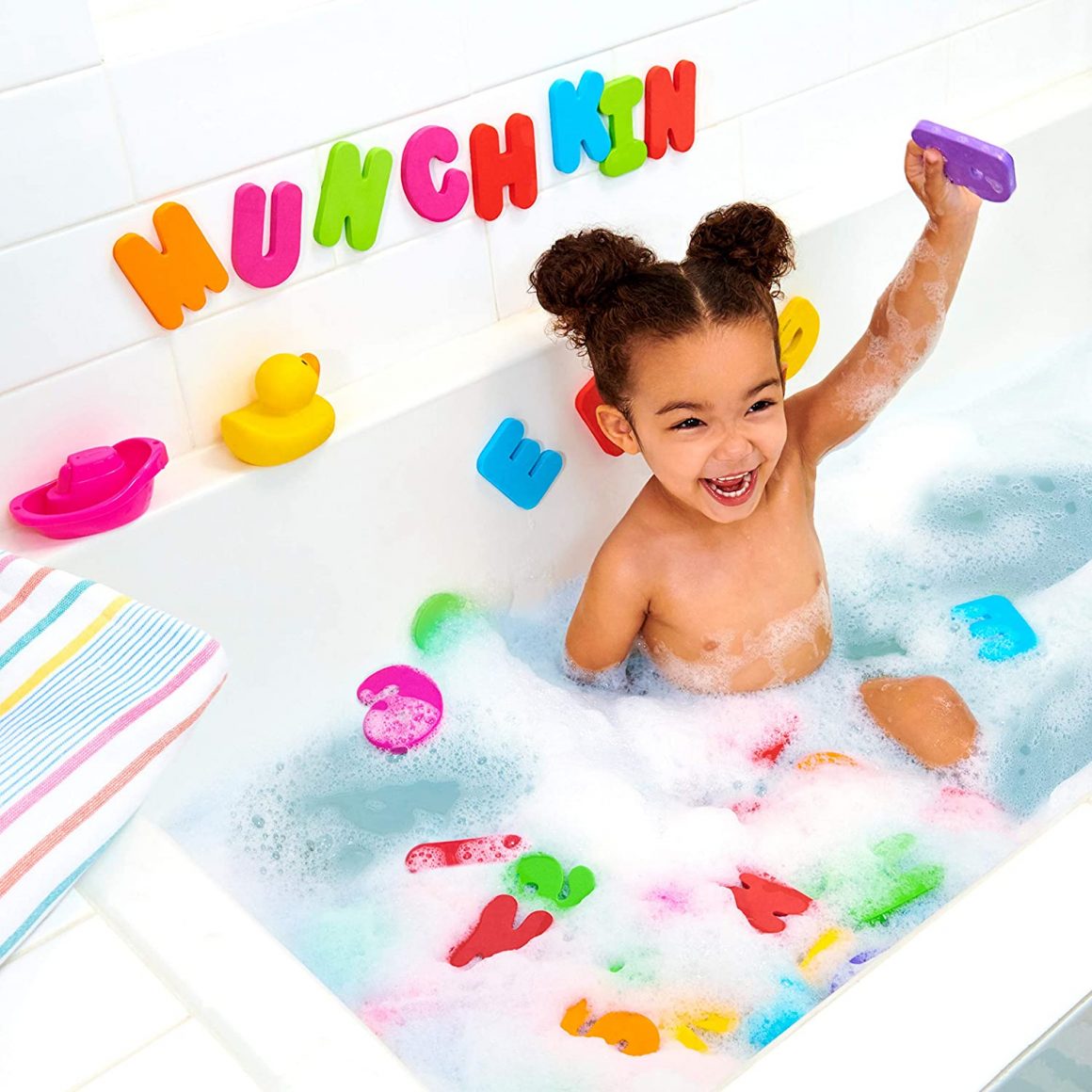 4. We have ordered Coraline the bath foam letters and numbers for Christmas 2020, to add to her bath toys, as recommended by the same mum I mentioned above! They will work well as we are working on letter sounds at the moment e.g. "p" and "b" and we are also working at familiarising her with the numbers 1-6.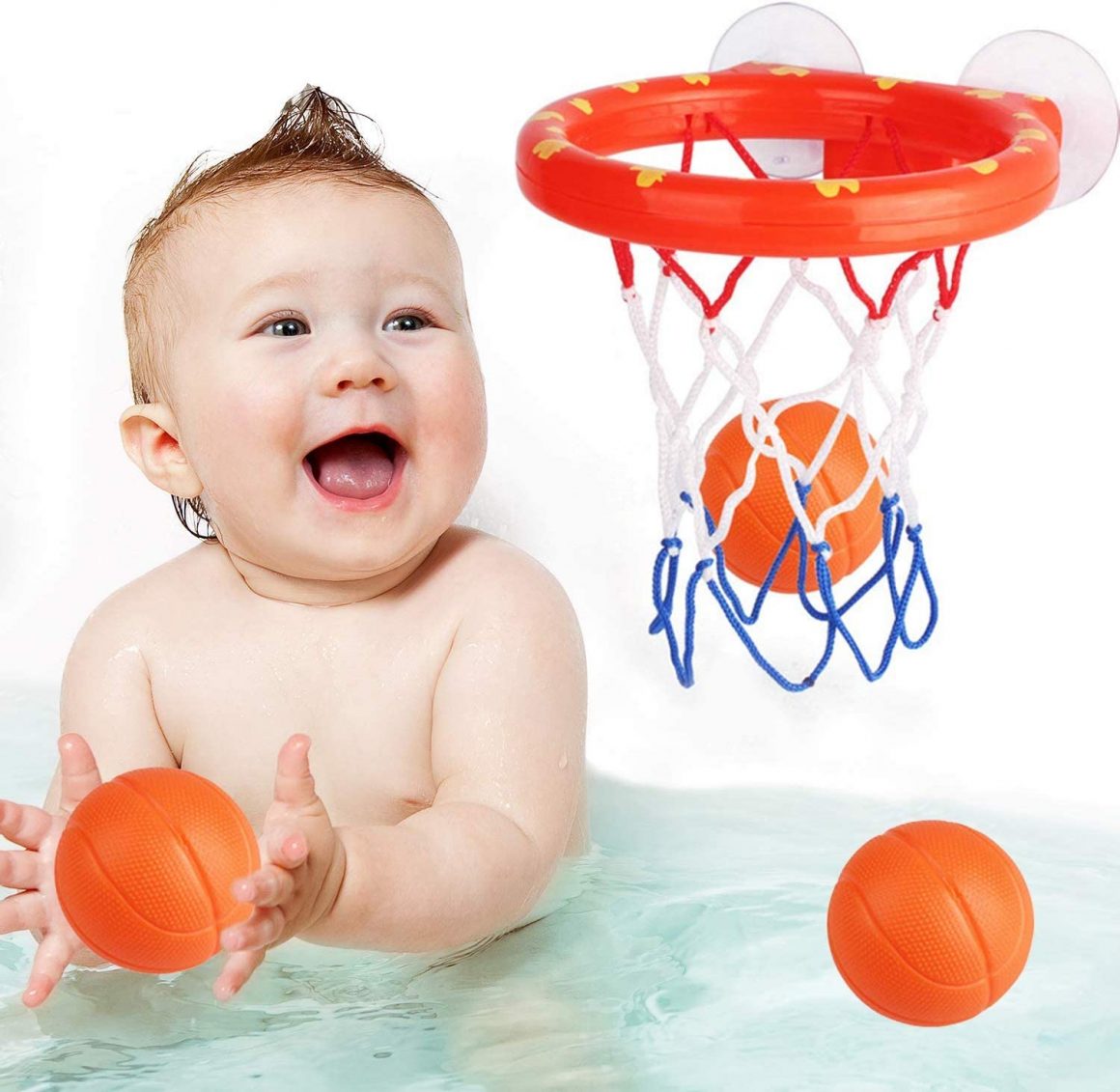 5. Basketball hoop also recommended by the same mum I previously mentioned. I ordered for Christmas. It will be great for gross motor skills and also Coraline can recognize the word "ball" so it will give more practice and repetition of that sound. And, most importantly, be fun!