Family meals are so important for building unity and wholesomeness in a family. Even before your child starts solids, it's vital for them to be a part of family bonding at mealtime. It also piques their interest in what everyone else is eating! Nomi by Evomove allows you to bring your new baby into such family settings right from day one and it grows with your baby and evolves with your child's changing needs for support at the family table.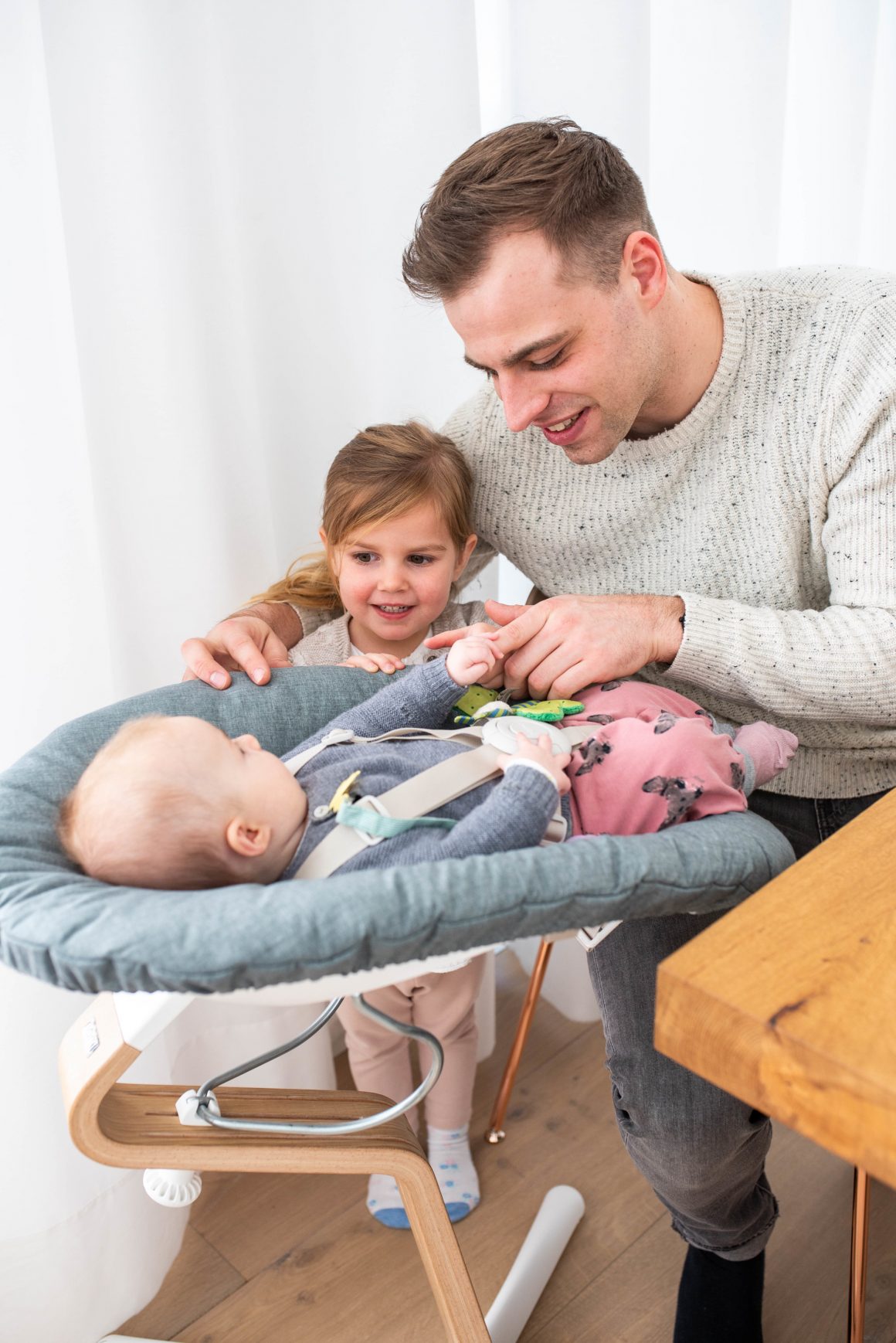 Nomi Baby is a bouncer accessory for the Nomi High Chair stem that brings baby to table height and can be used for newborns to around 6 months. Baby can interact with the family at the dining table from birth, rather than being down on the floor in a traditional bouncer or put in a bouncer on the kitchen counter which can be dangerous. Nomi Baby's raised height is ideal for keeping good eye contact with your baby and it seamlessly adjusts from almost horizontal to more upright positions as baby grows. Moms swear by the lightweight Nomi Baby, as it's easy to move around the house wherever they need an extra hand, making a quick shower, meal prep or even a little me-time possible.
When your baby is around 6 months old and is able to sit up on his/her own, it's time to transition to the Nomi High Chair.  The ergonomic design features a low back and open sides that help your infant further develop their core muscles. The shape of the seat helps keep them in a safe upright position which decreases the risk of choking when starting solids. Wheels and extensions on the back feet reduce the risk of tipping over.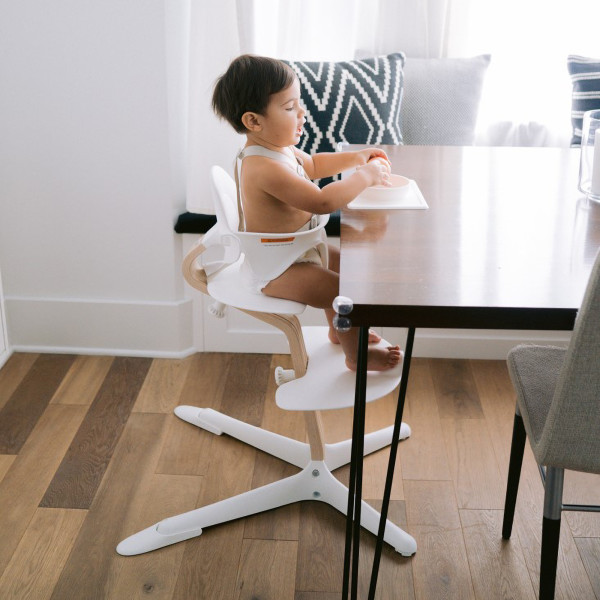 When children are exploring new foods, things can get messy! The innovative, sleek design of the Nomi High Chair doesn't trap food. Simply wipe clean, and it weighs only 10.8 lbs. which makes it easy to move or hang up on your table, to clean under and around the table.
When your child outgrows the high chair, there's no need to buy an additional booster seat. At around 2 years old, you can transition your Nomi High Chair to the Nomi Chair, which is perfect for mealtime and other activities, such as homework or arts and crafts, and it holds up to 330 lbs. so it truly lasts a lifetime.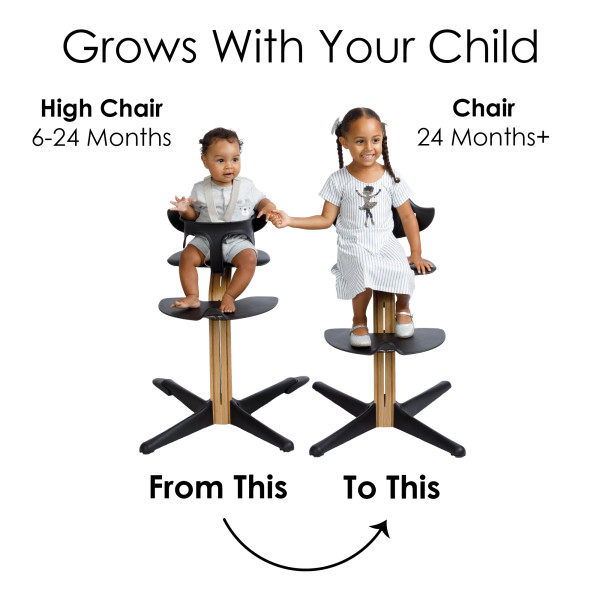 Nomi is a dream for parents with fidgety toddlers—the shape of the stem automatically adjusts both the seat and the footrest depth so your child is always comfortable, like you are in an adult chair. No tools required, it does not get any easier!
Nomi is minimalistic, focusing on functionality and ensuring that your child is in the most comfortable, safe, and ergonomic position as they grow, from newborn to teenager and beyond.
Thank you to Nomi for making this sponsored post possible.