This post on cold weather babywearing is brought to us by Linnea Catalan the Executive Director of the Baby Carrier Industry Alliance.
Winter weather brings new challenges for staying warm while still getting out and about, especially once you add a baby into the mix! The good news is that today you have more options than ever for cold weather babywearing.
Safety First
Keep your little one snug, warm and close to your chest in a properly fitting sling or carrier. The most important thing is to be mindful and never cover a baby's face with a blanket, cover or zipped up jacket when cold weather babywearing. This is equally important in other container-type devices as well (like strollers and infant bucket seats). Covering a baby's face makes it impossible to monitor them and can lead to suffocation or C02 rebreathing.
Also, watch your footing, especially in adverse weather conditions or if you are carrying your baby on your front and can't see the ground below you. Be extra mindful of slip and fall hazards in icy conditions.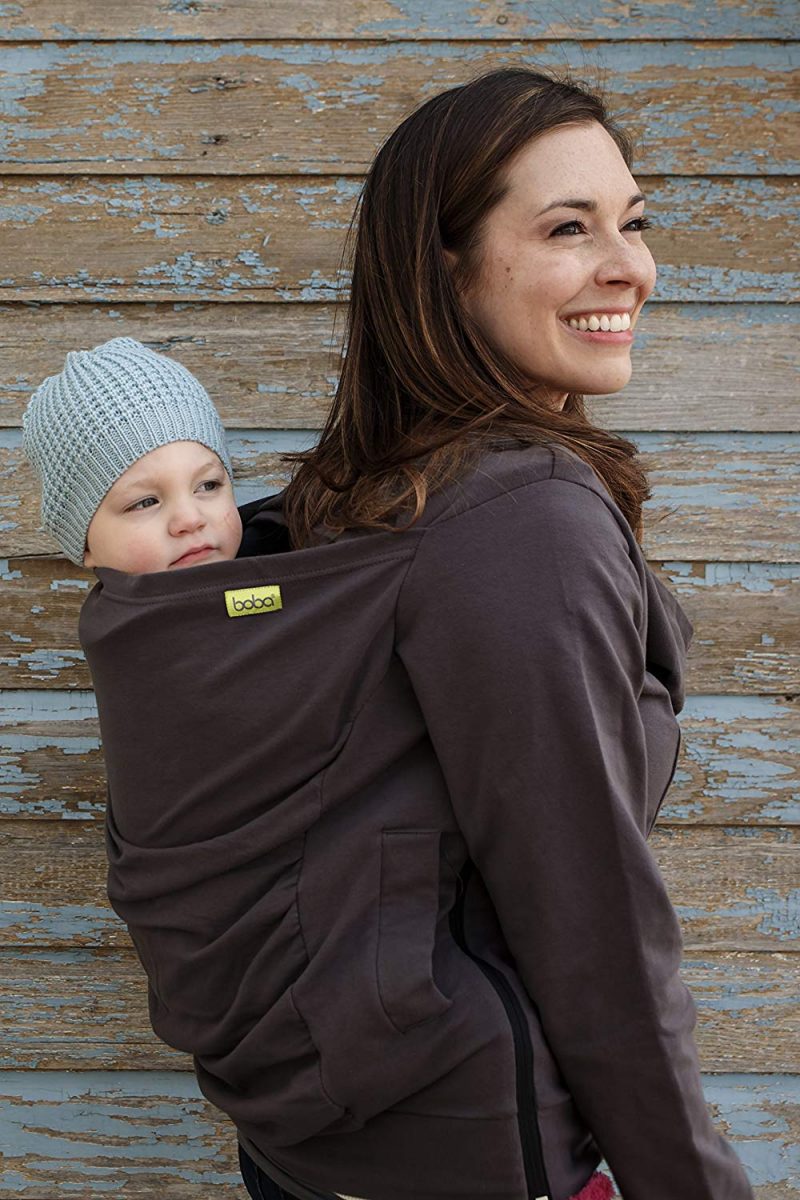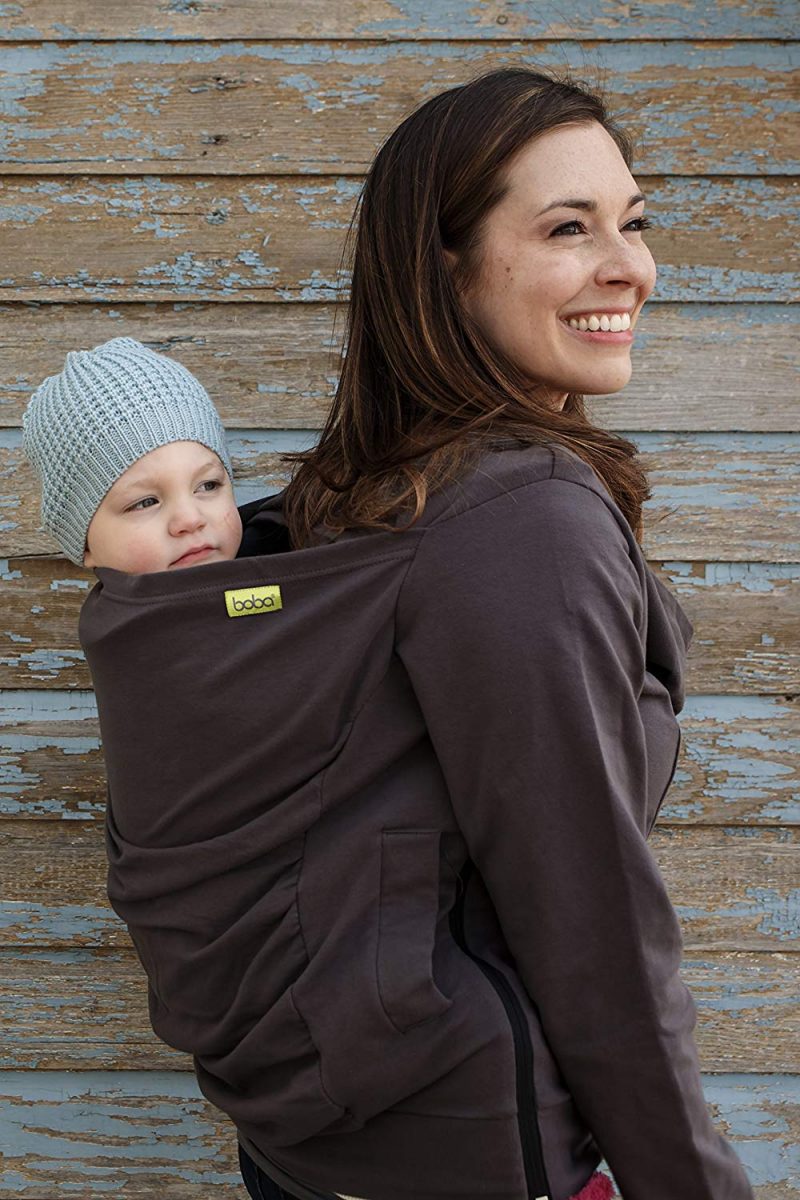 Staying Warm
You have a few different options for staying warm while cold weather babywearing. First, decide if you want outdoor gear that goes over both you and baby together or if you are wearing your carrier and baby over your jacket and dressing baby separately.
You can choose sharing one layer that goes over both of you, but remember that you and baby will be sharing body heat and that the carrier also functions as an additional layer for both of you. Dress your baby as you've dressed yourself, making sure hands, feet and head have adequate protection. You'll be sharing a lot of body heat so make sure you don't overdress either! Layers are key.
There is also outerwear but your options for outerwear are going to depend on your climate and activity. Here are a few options that are all meant to go over your existing carrier:
Wearing your carrier over outerwear:
Be mindful that babies don't regulate temperature as well as adults, so dress your baby in appropriate winter layers the same way you dress yourself. You'll want to avoid anything excessively bulky as this can be difficult to fit into a carrier properly.
Mind the gap – carriers can hike snowsuits up at the legs, exposing skin to the cold. Baby leg warmers, baby tights (for boys and girls) and wool or waterproof booties will help keep baby warm and protected.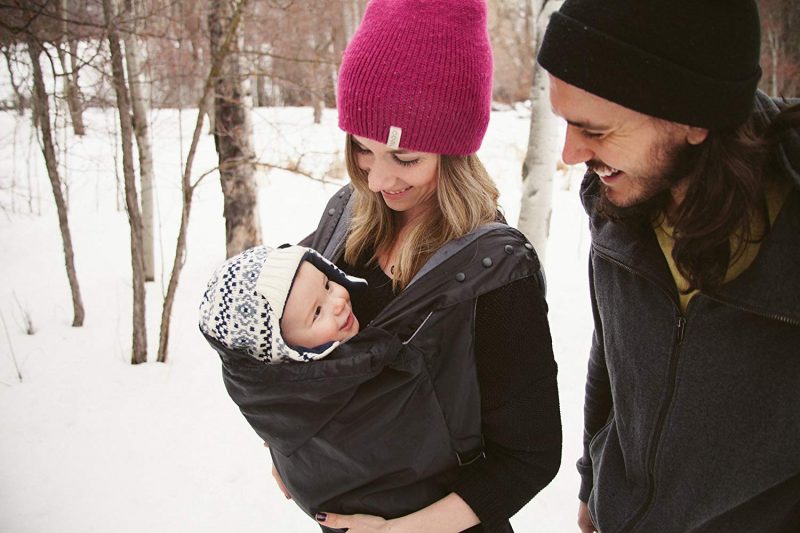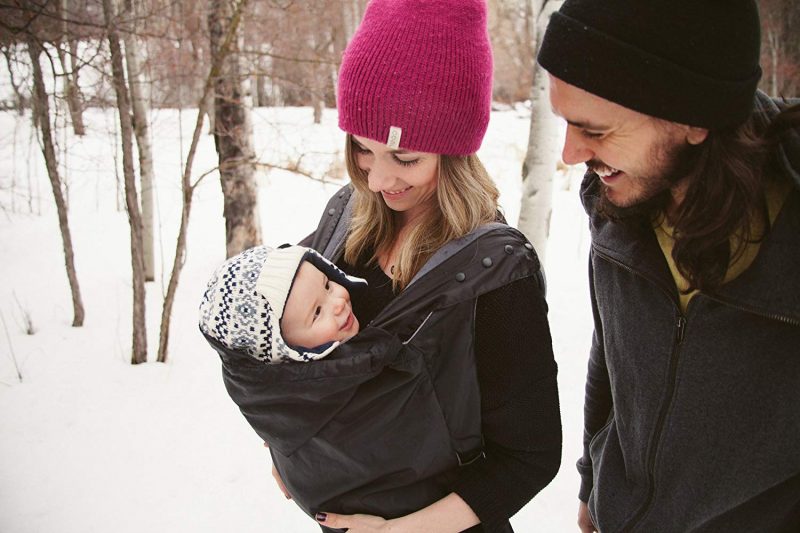 There are many brands of carrier covers that are meant to add an extra layer of warmth. These are a soft shell (some are waterproof, insulated, fleece-lined etc) that attach around your existing carrier and cover your baby. Some do double duty and work in strollers as well. We've rounded up a few options- take a look at the BABYBJÖRN cover or a microfiber versions, like Ergobaby's winter weather cover, and Jolly Jumper's easy to find Snuggle Cover as a start.
Don't let the cold weather keep you inside! With a little prep, you and your little one can enjoy getting out with minimal fuss. The above options are not at all exhaustive, but should be a good start to point you in the right direction.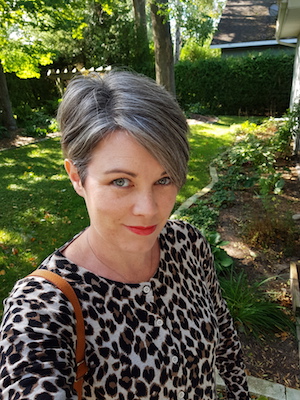 About Linnea Catalan
Linnea Catalan is the Executive Director of the Baby Carrier Industry Alliance. The BCIA is a non profit trade organization that promotes the baby carrier industry, works on the carrier safety standards that protect consumers, and assists manufacturers, educators and retailers with compliance and best practices. Learn more at www.babycarrierindustryalliance.org