We absolutely fell in love with Lindsay Wilkins of Hello Hue Blog, when we came across her Instagram.  Then pregnant with her now 4 month old beautiful daughter, Cora, we love Lindsay's sense of style.  The decor that she selected for Cora's nursery is so special and eclectic; we find it the intersection of sophistication and simplicity.  The room is not overly designed and has lots of eye-catching gorgeous touches. We're excited to share it with you today. Follow along as Lindsay lets us know about her choices to decorate this unique nursery.
First up – the crib mattress. Safety is of utmost importance when it comes to selecting a crib mattress. You may ask, "Can a crib mattress be a nursery accent?" Our answer is an emphatic YES!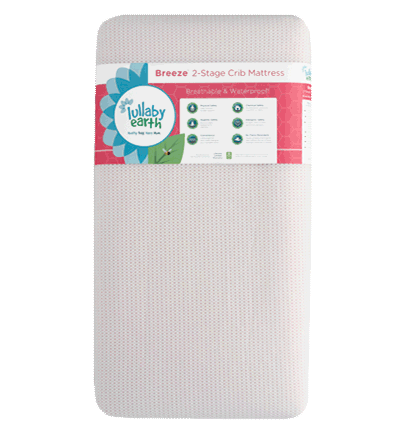 Gugu Guru recommended Lullaby Earth Breeze crib mattress as a perfect fit for Cora's nursery because, not only is it safe and breathable, it comes in a gorgeous array of colors as seen above – like this pink hue that Lindsay selected for Cora's sleeping space.
We're all about personalization on Gugu Guru and it's also a huge trend in nursery. On Etsy shop, Lucy's Letters, you'll find wooden name signs available in a rainbow of gorgeous colors. The signs are all lightweight and perfect for personalizing a space.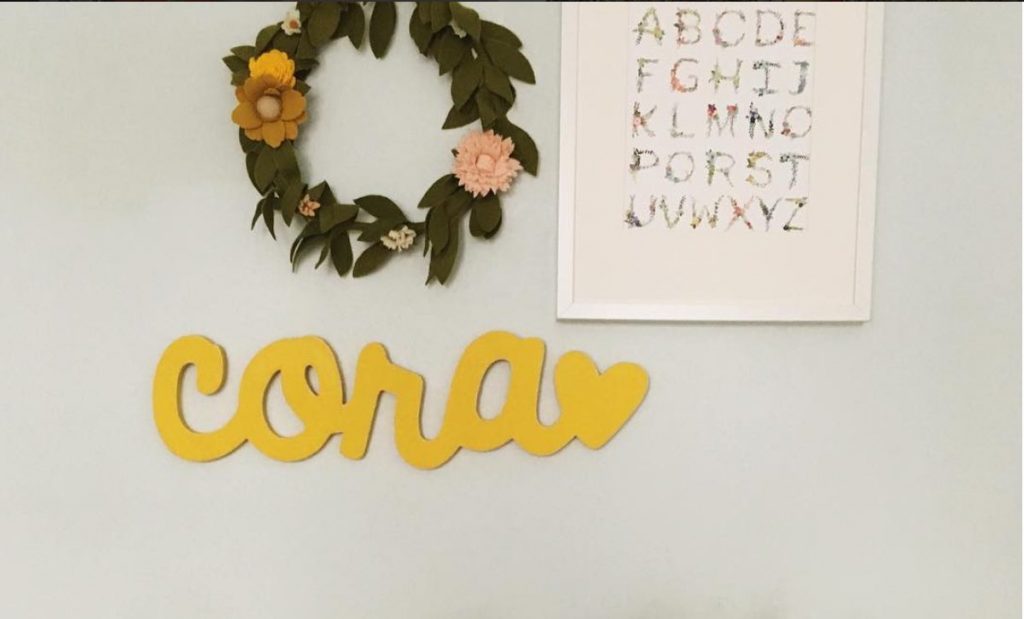 Next up – a key nursery accent: bedding. We love us an heirloom quilt over here at Gugu Guru. Lindsay selected Etsy shop The Feather and Arrow's beautiful quilt work for the nursery. Lindsay says that she loves the brand for its maker but also because the product is high quality, "Megan has a heart of gold and her quilts are not only lovely but so durable too ( believe me- we've washed ours several times already thanks to our little Poopy McGee)."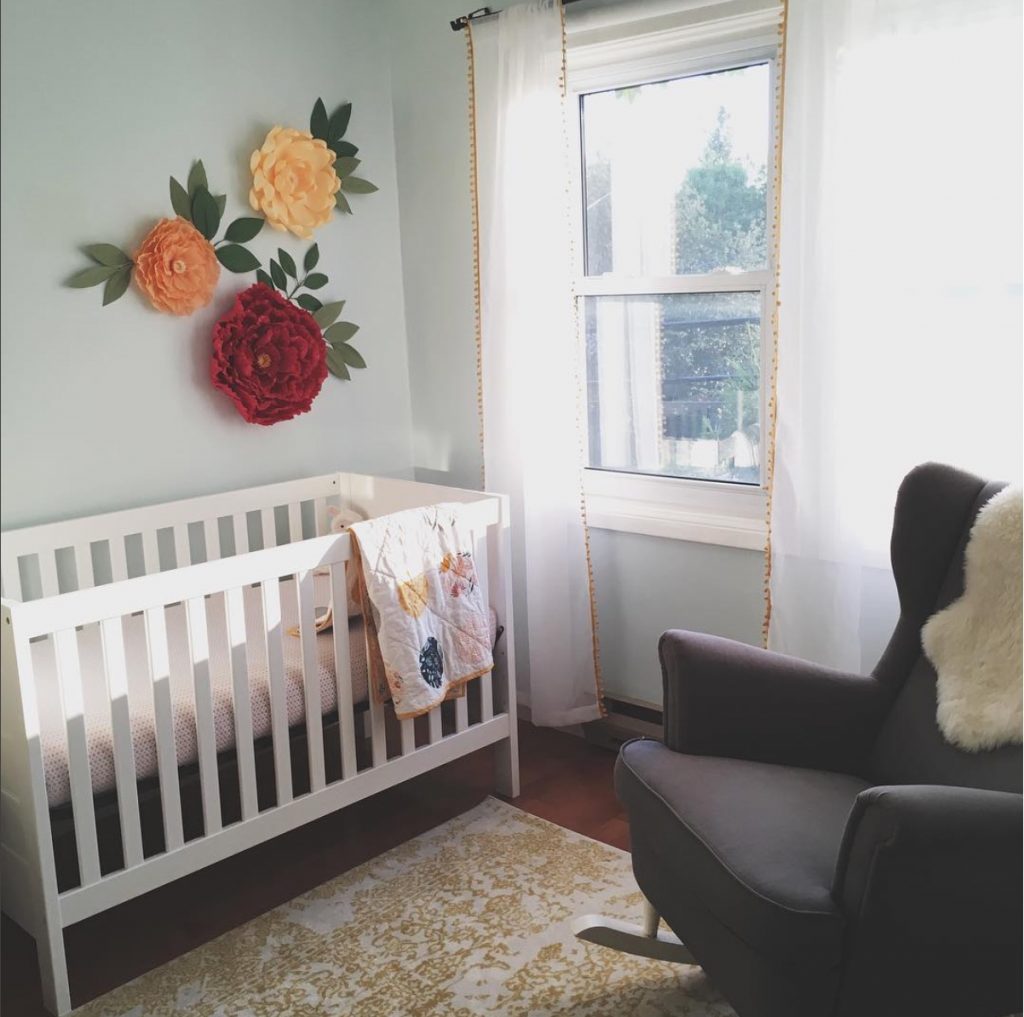 One of our favorite touches to Cora's gorgeous nursery is these absolutely stunning paper flowers from Amaranthus Paper Flora on the wall. Not only are these flowers beautiful, but they're perfectly lightweight for hanging above baby's head. This company is run by mother-daughter duo Meredith and Cherie, which makes it even more heartwarming.
Thank you to our brand partners at Lullaby Earth for sponsoring this post.