See Kate Sew partners with Gugu Guru once again to share a fantastic DIY tutorial.  This time? Adorable and easy to make fringe bibs for the little ones in your life. 
As soon as this little girl hit six months old she was ready to chow! It's so much fun to see her explore food. So far she loves it all, but especially the vegetables! We partnered with Micuna for this post. They make the cutest modern baby gear and we are loving the Ovo high chair! I love mid-century modern style and this high chair fits right in. I had to go with the pink pad, but it also comes in a few other colors!
I made these modern fringe bibs to go with the chair! These bibs are fun and easy to sew up. You can customize them with your favorite fabrics and different types of trims, lace or pom poms! There are so many possibilities that will work for any sweet baby! Make sure the fringe is washable and you're good to sew!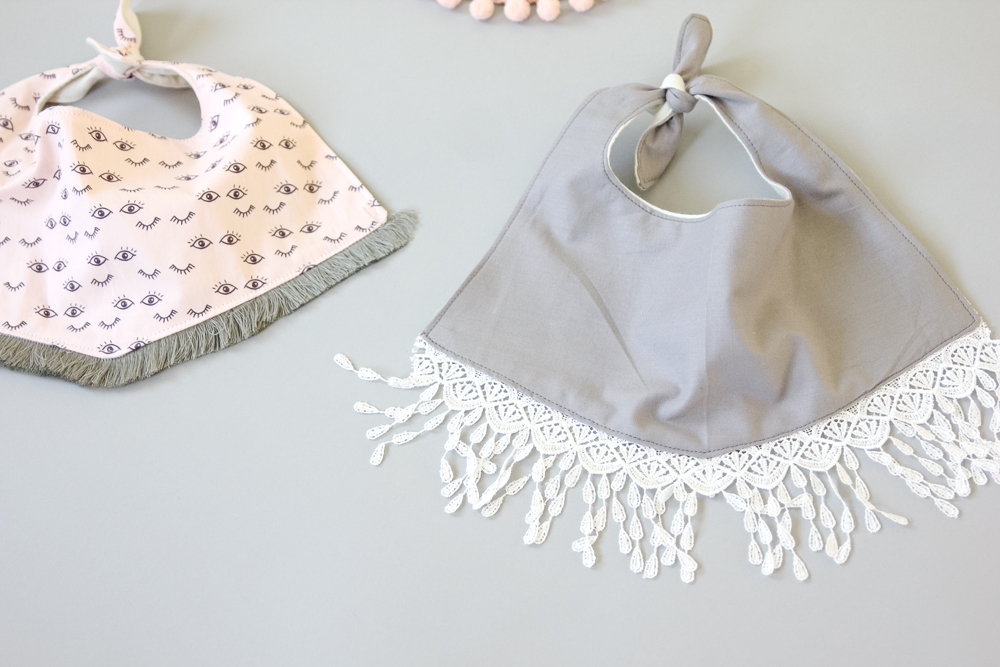 Read more about this high chair over at See Kate Sew today and enter to win one on this post!
Materials:
-1/3 yard cotton
-1 yard trim
-1/3 yard soft backing fabric, I'm using double gauze from Raspberry Creek Fabrics
-pattern download
Instructions: 
1. Download the pattern and print it out at 100% (do not scale). Trim off excess on the sides and tape together as shown from below. Cut out the bib pattern.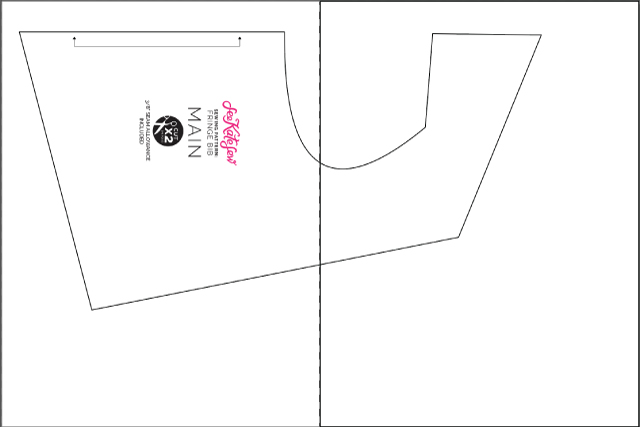 2. Cut out 1 bib from main fabric and one from backing fabric.
3. Pin the trim to the front bib piece, facing the bottom edge of the trim UP. Pin in place.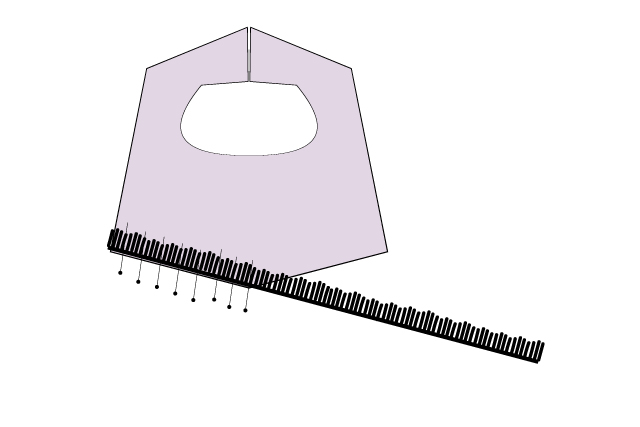 4. Pivot at the bottom point and finish pinning the trim.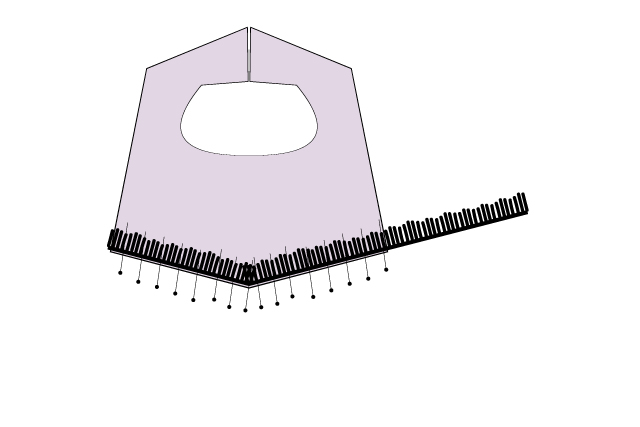 5. Baste trim to bib.
6. Place the backing fabric on top of the main fabric and pin it together. The trim will all be on the inside. Sew all the way around 3/8″ from the edge of the bib. Leave a 2-3″ opening on one of the straight side edges.
7. Clip the corners and turn the bib right side out. Press well and topstitch around the bib 1/8″ from the edge.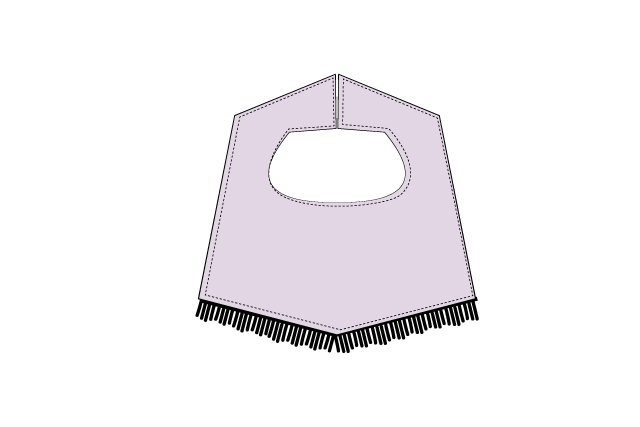 And you're done!