I'm excited to partner with Guru Guru and 4moms today to bring you these DIY pom pom swaddle blankets! Pom pom trim is so fun to sew with and adds a fun pop of color to any project!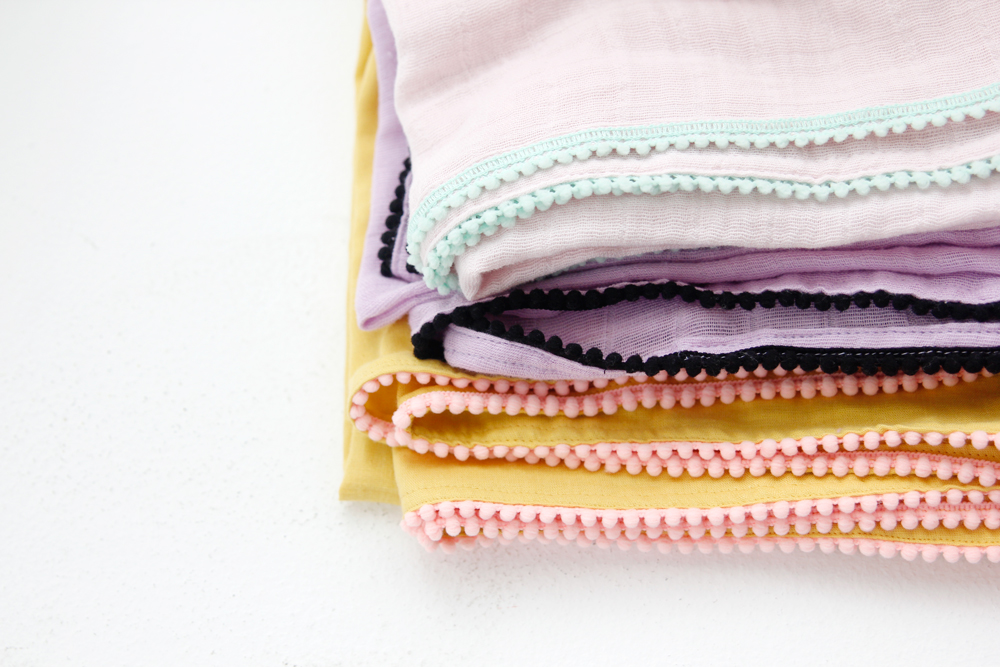 For these blankets, I used solid color double gauze and paired with a fun trim color. I never have enough swaddle blankets around with a new baby and with my third coming soon, I wanted some cute, washable swaddles that will also look really great in photos!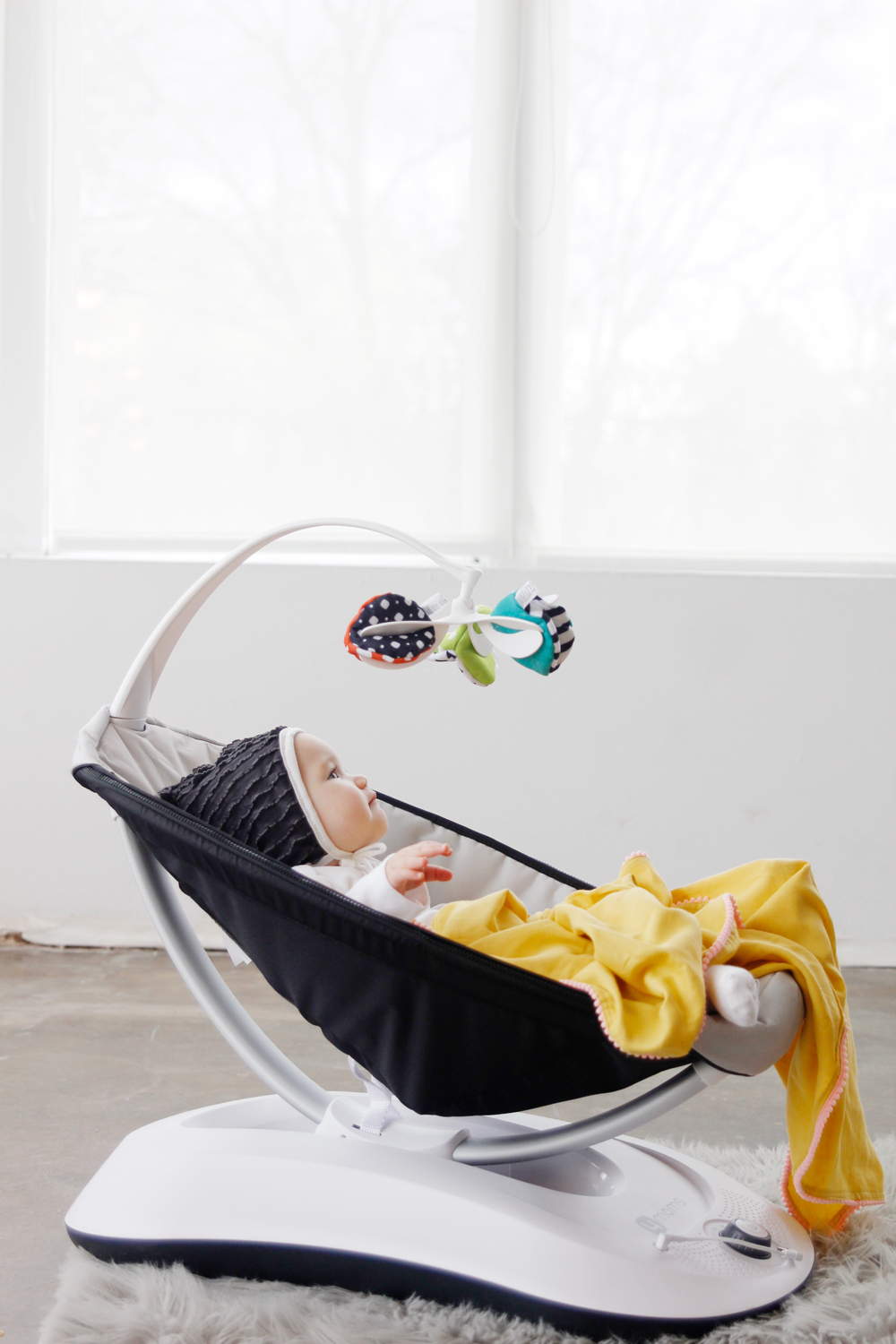 The 4moms rockaRoo is so stylish in its sleek grey and these blankets look great with them! Some of my favorite features of the rockaRoo are the washable grey cover (no more pastel yellow baby products, yay!), iPhone jack and swing speeds.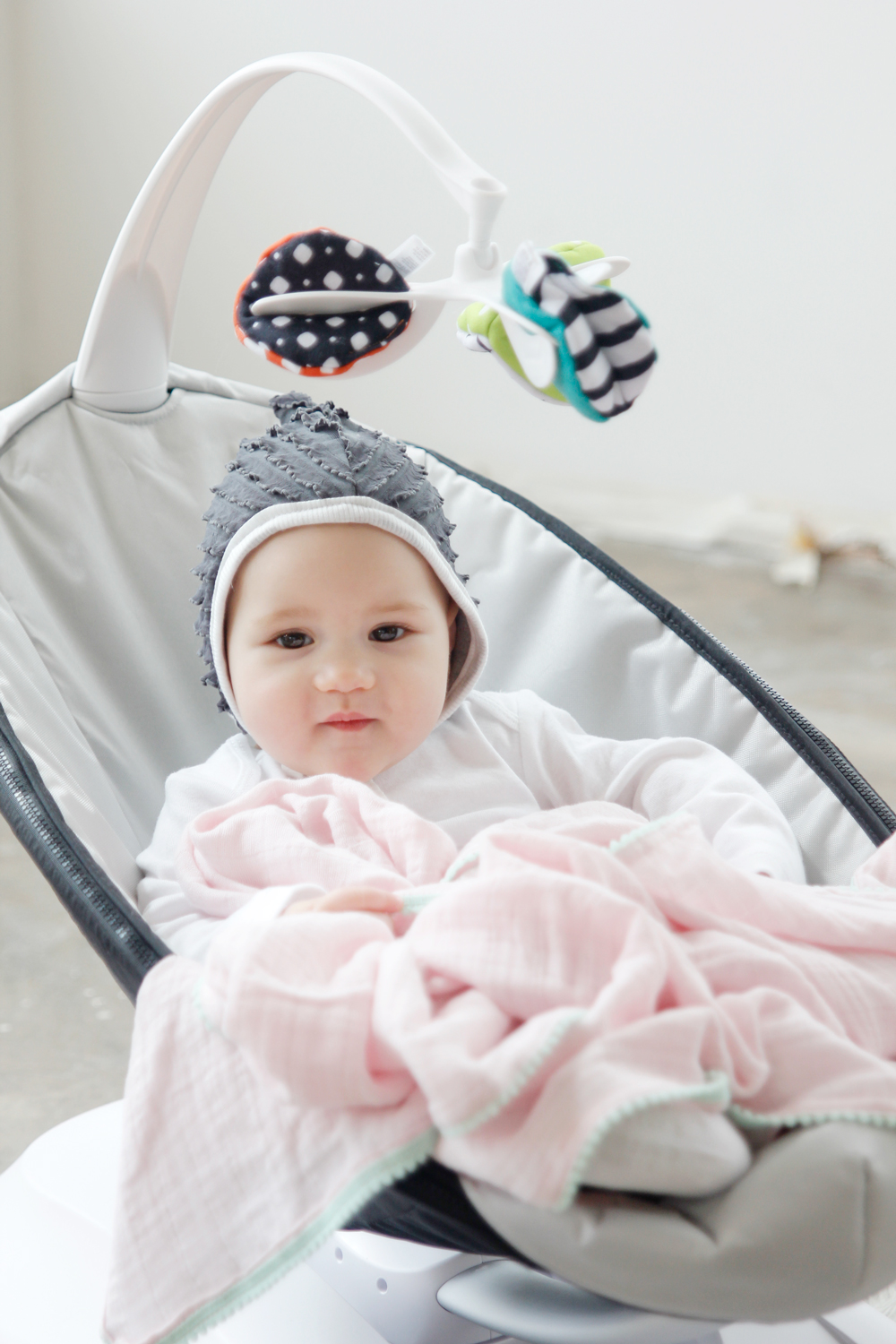 We are super excited to use this with our new baby, but our model seemed to love it.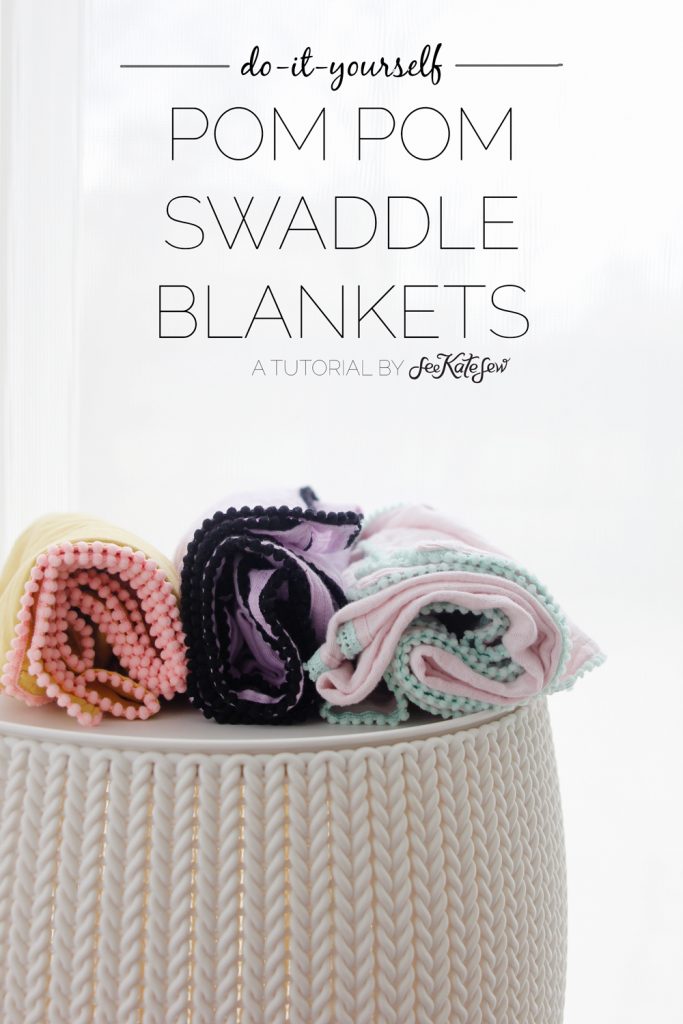 DIY Pom Pom Swaddle Blankets
Materials:
-1 yard double gauze fabric
-5 yards mini 1/4″ pom pom trim
Tools:
-Sewing machine
-Rotary cutter & Mat (optional)
-Scissors
Instructions: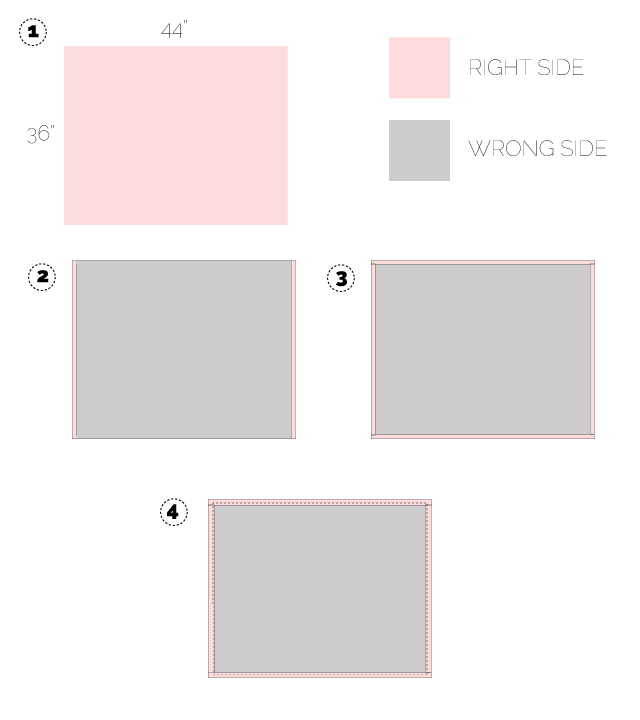 Trim double gauze down to 36″ by 44″, making sure all the edges are even and straight. (Diagram below shows a right and wrong side for clarification, but double gauze fabric is generally reversible.)
2Fold side edges over 1/4″ and press well.
Repeat on top and bottom edges.
4. Fold over all edges one more time, this time folding over 3/8″ on each side. Stitch around the rectangle 1/4″ from the edge. Backstitch when threads meet. You'll have a nice clean edge, all ready for trim!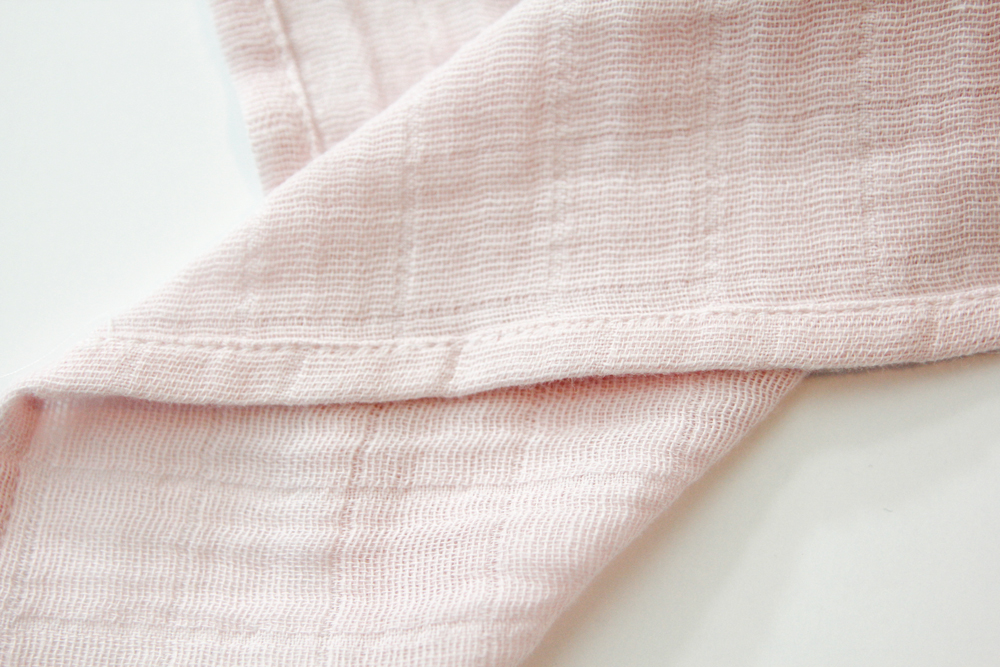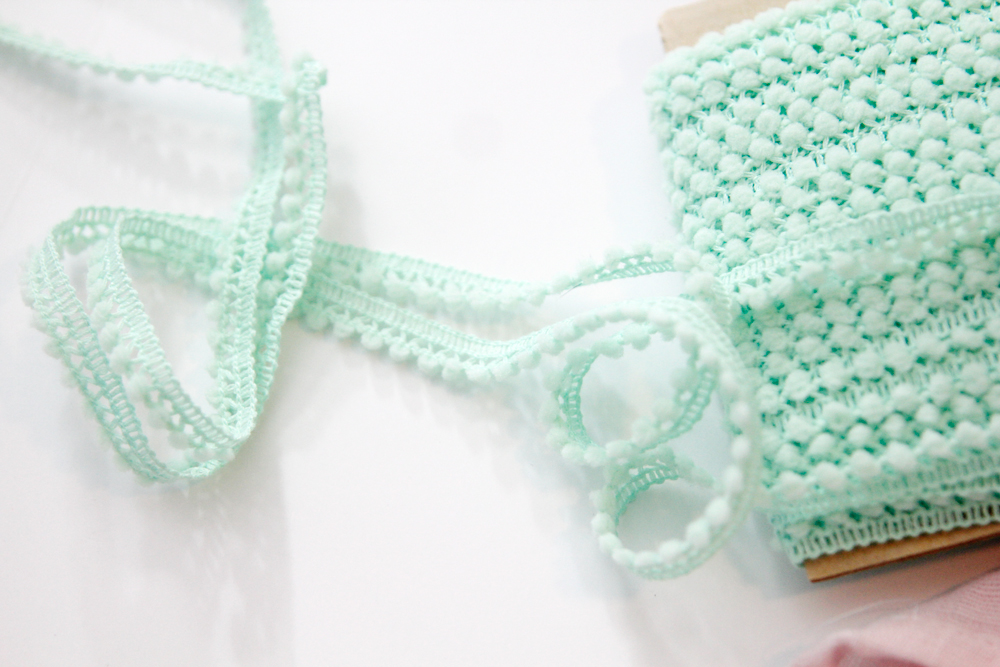 Get your pom pom trim ready. Pin or clip it to the back of the swaddle blanket with the poms right up against the edge of the blanket.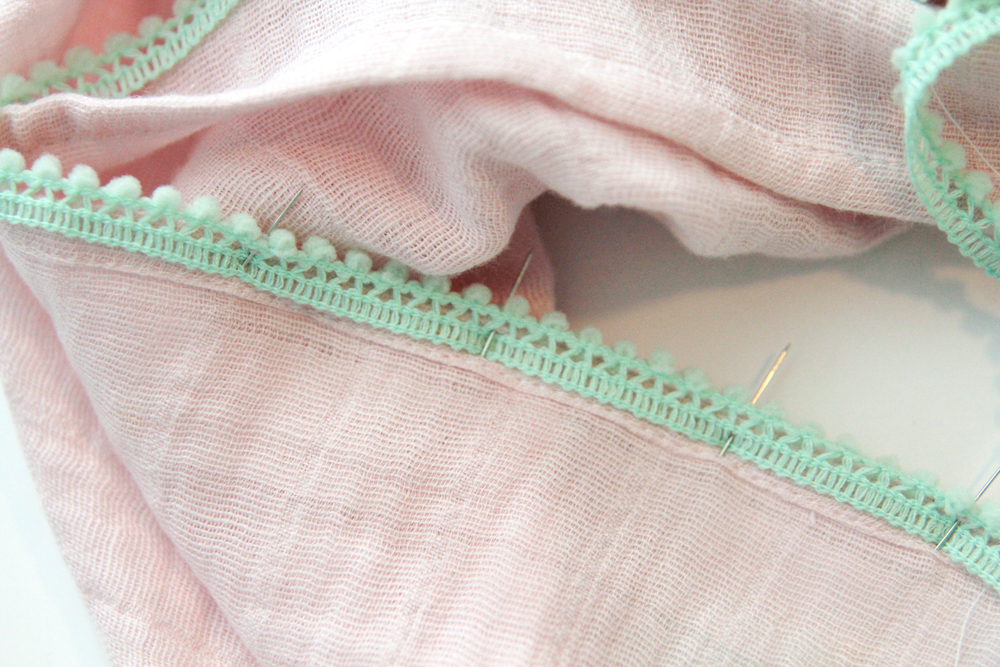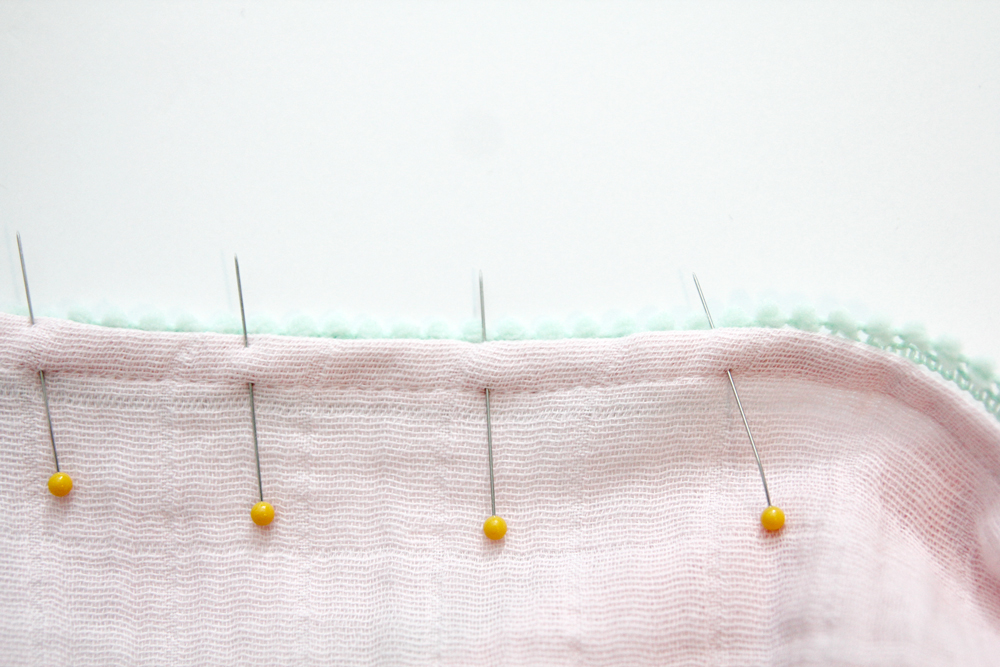 Stitch along blanket 1/8″ from edge, securing the pom pom trim as you go. You'll end up with 2 straight lines of stitching that leave a nice clean finish to the blanket.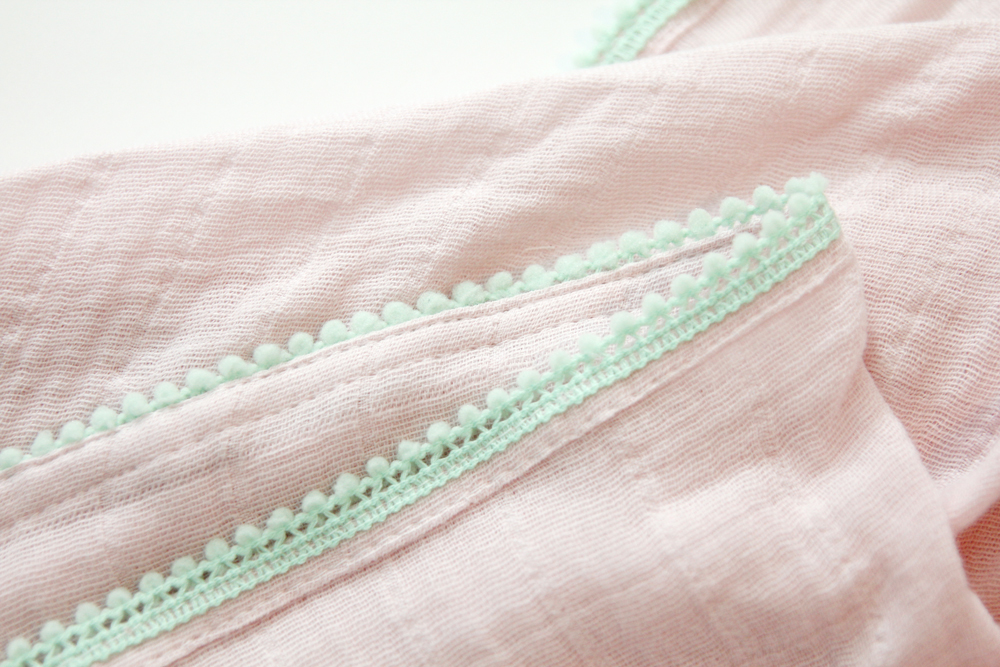 When the pom pom trim meets itself, overlap the ends and taper them into the inside of the blanket before stitching. Trim excess.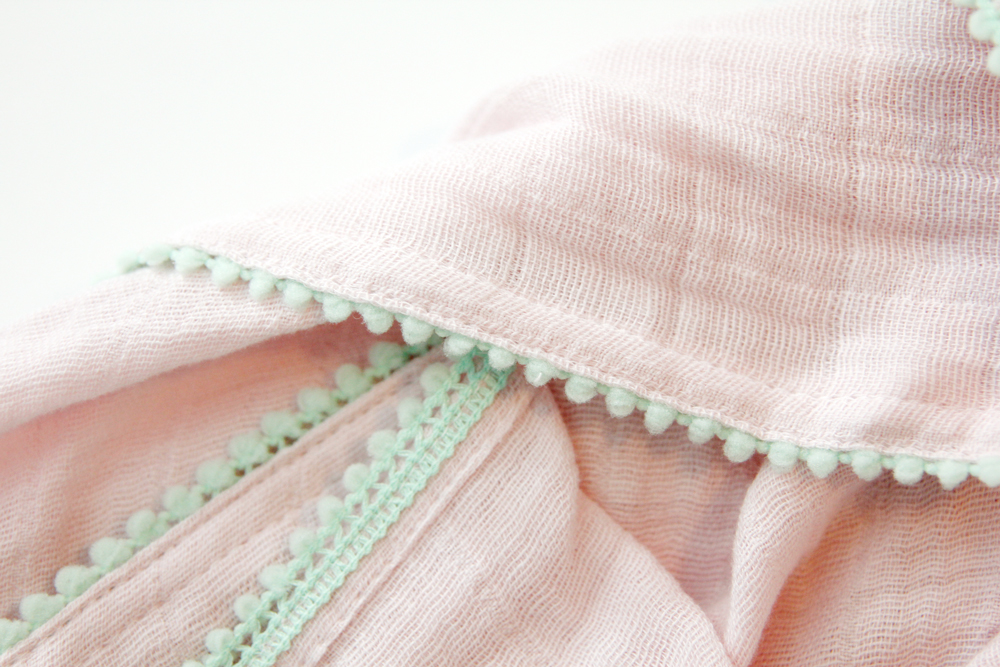 All done and ready to snuggle your sweet baby or package up for a baby shower gift!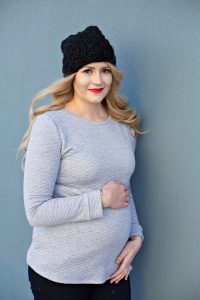 Kate Blocher is a mother of 2 (and a half!) and creator of See Kate Sew, a DIY and sewing brand that focuses on a creative lifestyle. While she isn't teaching her kids to make creative messes, you'll find her designing fabric and sewing patterns and buying more fabric! Find more from See Kate Sew at seekatesew.com.