-Sponsored Post –
It seems as though there are never enough ideas for the perfect gift for mom for Mother's Day; since the Gugu Guru team sees quite a large number of ideas cross our desks, we thought it would be fun to ask our team what they are hoping for this Mother's Day!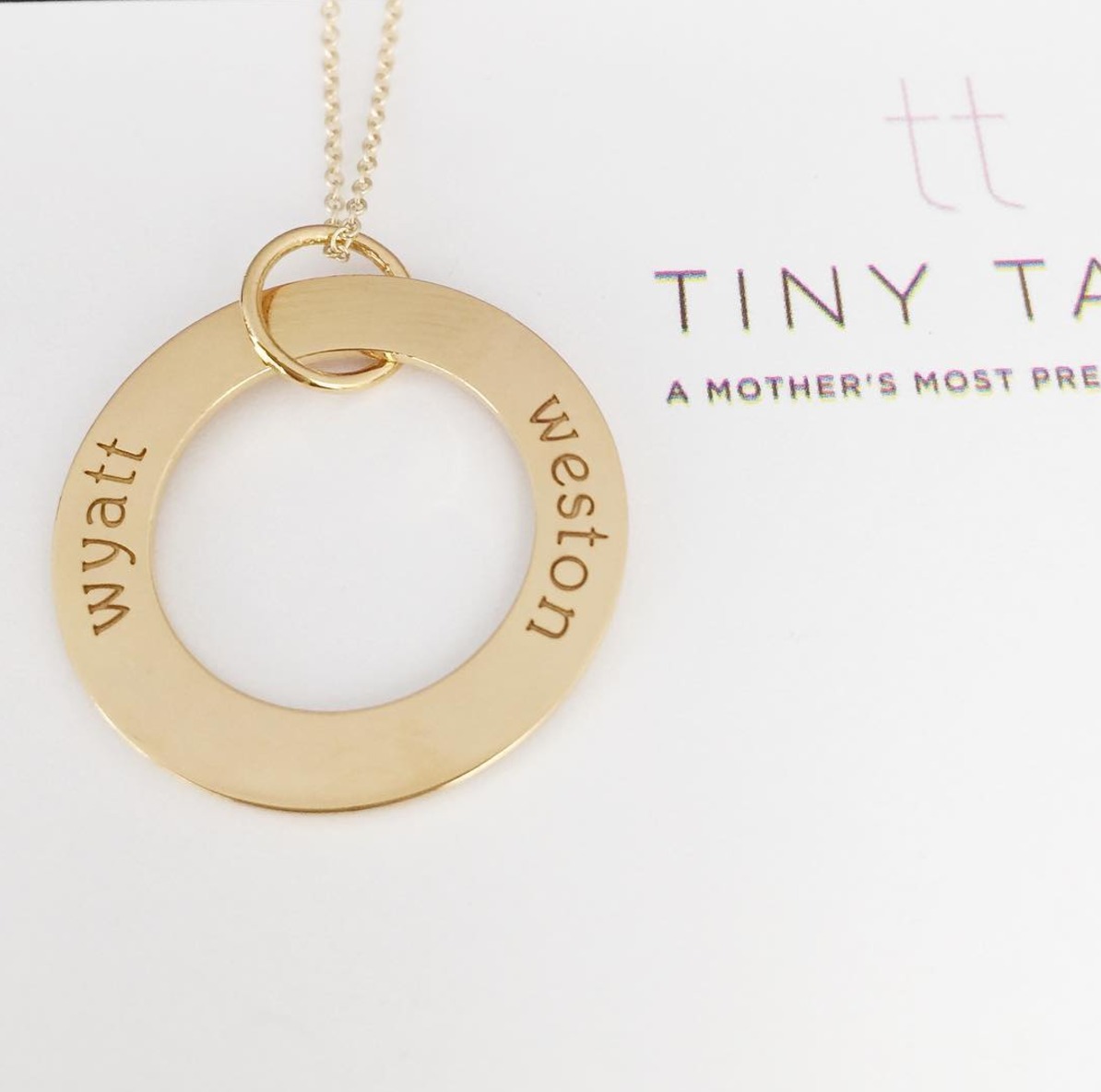 Olivia, Gugu Guru's Editor-in-Chief: Tiny Tags Jewelry – So, true confession, I already have a Tiny Tags necklace (see above, those are my boys' names), but I'm obsessed with Tiny Tags. Seems I'm not alone either; Nicole Phelps is a big fan (we love her double sided personalized necklace), as is Tiffany Theissen, Selma Blair and Ceci New York. Tiny Tags creates gorgeous and stylish jewelry for moms which are also incredibly meaningful. Whether it is the date you first laid eyes on your firstborn, or all of your children's names, or the time your baby was born, Tiny Tags turns memories into heirloom jewelry pieces. With a ton of styles to choose from, as well as gold or silver, you're sure to find a unique gift for the women in your life this Mother's Day.

So, why do I want another Tiny Tags if I have one? I'll be honest – it's a selfish reason. First off, I love how lightweight and easy to wear these are. I wear mine with every outfit, whether I'm dressing up or down. Secondly, although I have one necklace with my boys' names on it, I would love individual necklaces with their name and birth time on them. Why? Because, of all the things I remember about giving birth to my sons, I cannot for the life of me remember the time they were born. What better way to remember than on a gorgeous gold chain? Tiny Tags is the ultimate Mother's Day gift for any pregnant mama, new mom, grandma, aunt, or best mom friend. The last day for free shipping is May 2nd, so get shopping!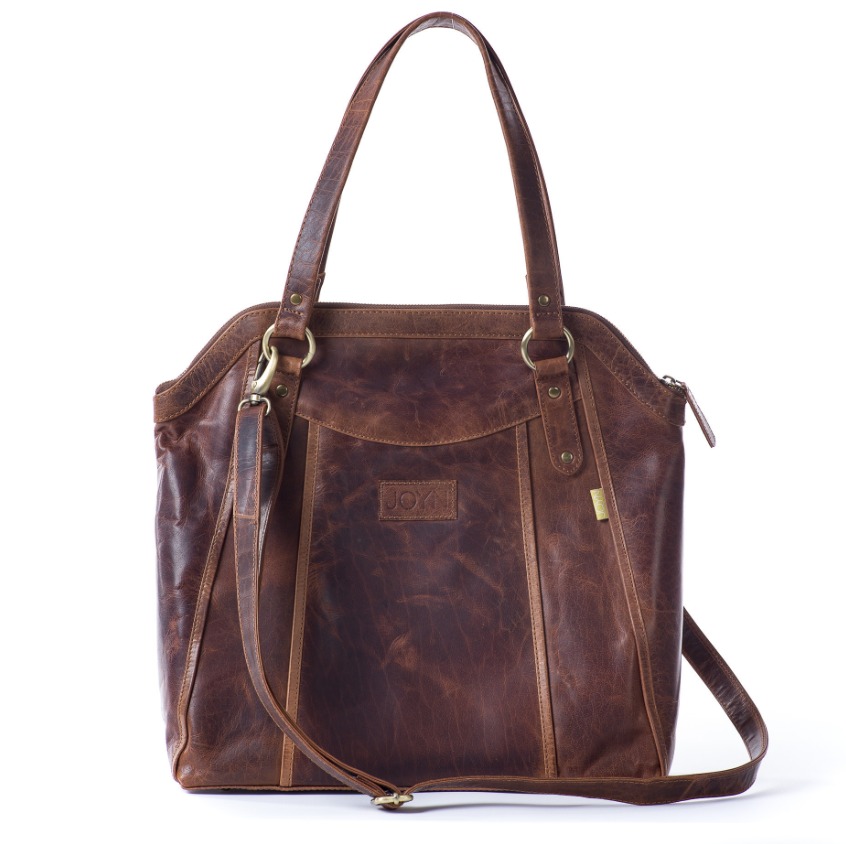 Shana, Gugu Guru's Director of Content Marketing: Leather Tote, The Flourish Market – I've had my eye on this Joyn India leather tote that I spotted at local boutique, The Flourish Market, which partners with 40 brands that provide dignified jobs to vulnerable people. The super stylish bag is large enough to be my diaper bag without being unwieldy and is entirely handcrafted! It will be my Mother's Day gift to myself, so I can feel a bit more Shana and a little less mommy, but still be socially responsible.

Monica Banks, Gugu Guru's Founder: Phillip Ashley Chocolates – This is Olivia – speaking for Monica here – but, I'm going to reveal something about Monica to the world. If you mention the word "chocolate" around Monica, her arms start flailing wildly and she excitedly asks, "have you tried Phillip Ashley Chocolates?!" So, when we asked her what she wanted this Mother's Day, it came as no surprise to the Gugu Gang that she responded with a two word answer: Phillip Ashley. And, of course, you can see why! Aren't those chocolates gorgeous? Based in Memphis, Tennessee, Phillip Ashley handcrafts all of the chocolates in his design studio. Phillip Ashley has been named one of the Best Chocolatiers and Confectioners in America by TasteTV. Not only would these chocolates bring joy to any mom, grandma, aunt, or friend this Mother's Day, but they make such a gorgeous piece of art, too!
Thank you to Tiny Tags for making this sponsored post possible.