You already live the minimalist lifestyle, but how does one design a minimalist nursery? It is possible to keep things looking put-together and modern without going overboard on the baby stuff. Knowing the basics that you need will help you buy and register for items that fit perfectly into your minimalist nursery.
A Place to Sleep
Your baby will need a safe space to sleep in their own nursery. What that space looks like is up to you. Remember that a crib doesn't have to mean a big, oversized, traditional-looking item. Pick something with clean lines in tones that complement the color scheme you've picked for the nursery. If you're thinking about the future, you should know that even smaller, more contemporary-looking minimalist cribs have convertible options that will grow with your baby through their toddler years.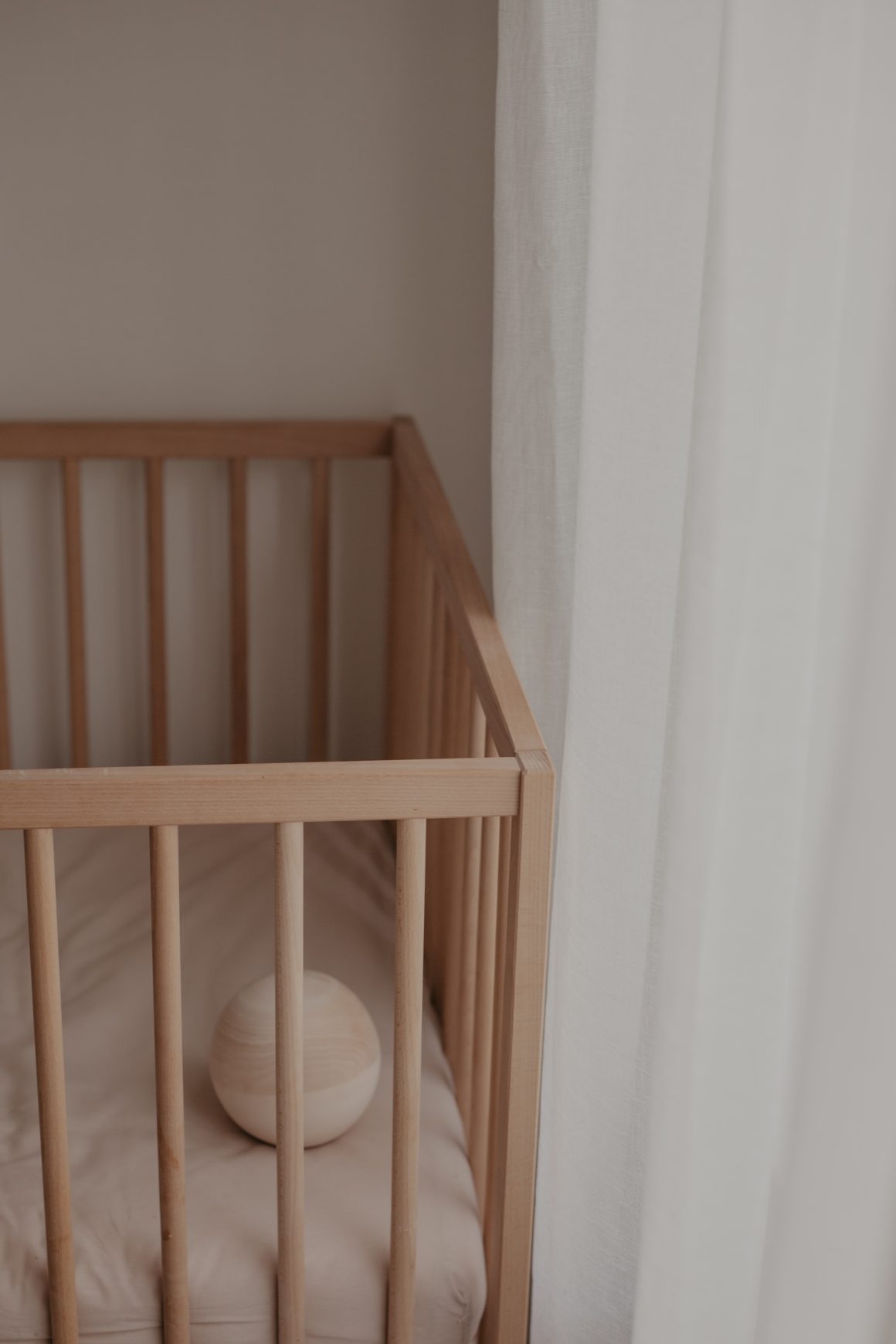 If a smaller but still full-sized crib doesn't seem like the right option for your minimalist nursery, consider a bassinet, a mini crib, or even a playard. All three of these options fit in smaller areas, making them perfect picks for space-based minimalism. If you're sharing your room with your baby, these are perfect for corner-of-your-room nursery options.
A Place to Store Things
Storage is a huge part of the minimalist lifestyle. Do you want a modern-looking dresser? Do you want open shelves with storage bins? Do you want a closet with appropriate organizational options? The trick to making storage work in your minimalist nursery is taking stock of your available space and making the most of that space. Pro minimalist design tip: Consider a dresser that fits *in* the closet to keep things out of sight.
A Place to Sit
Whether you are breast or bottle feeding, you'll need a comfortable place to sit in your minimalist nursery. Instead of a traditional rocking chair, go with clean lines and a modern aesthetic when picking a chair. You can go with something simple or step it up a notch with a chair that has — hidden — bells and whistles like USB ports and automatic reclining features. Whatever you choose, make sure it's comfortable. You'll be spending lots of hours there with your baby.
A Place to Change
Instead of a single-use, bulky changing table which serves no purpose once your baby no longer wears diapers, consider alternatives. Utilize the top of your dresser and place a changing pad on top. If your baby will be sleeping in a crib, they also make handy crib-top changing pads. If you're opting for a space-saving pack-and-play, look for one that has a built-in changing area to best use your space.
Other Necessities in Any Nursery
You'll need some fitted sheets for whatever sleep space you've chosen for your minimalist nursery. It's smart to have three or four extra sheets for nights that don't go exactly to plan with diapers or spit-up. Pro-tip: These sheets can act as your decor, too! A humidifier, potentially with a white noise machine, is another smart choice to keep the room both comfortable and quiet, especially if you're living in a smaller space with other children. Lastly, a monitor is a smart addition to your nursery even if you share a space. You won't be sitting and staring at your sleeping baby, so having either a video or audio monitor in the room will help you know when your little one is awake.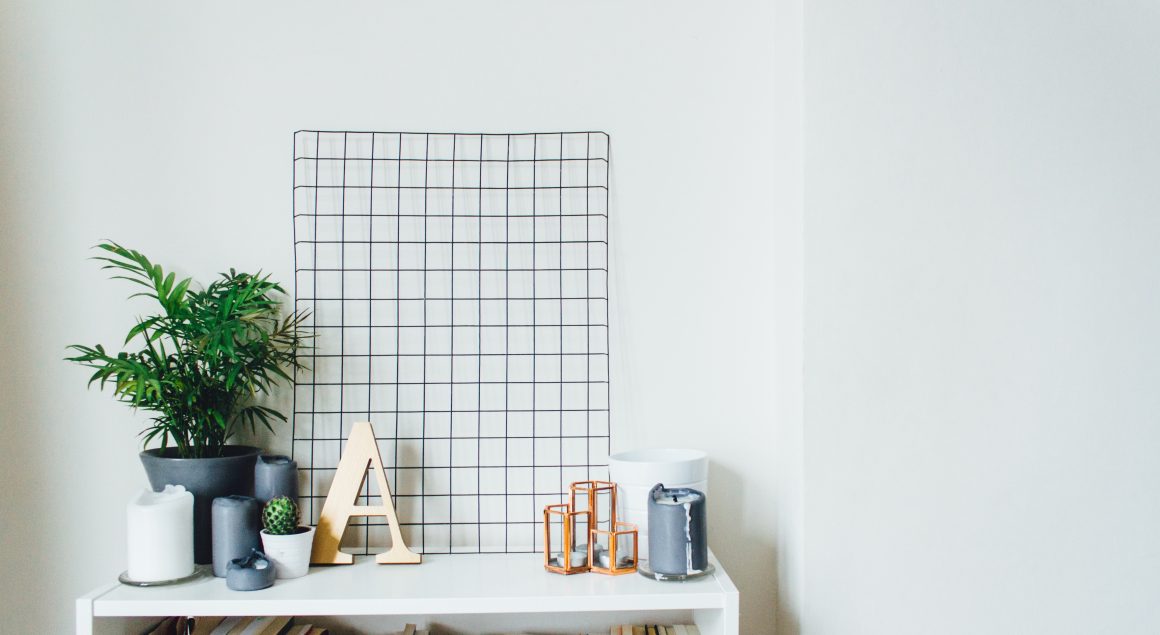 Lastly, when it comes to non-useful decor, remember to keep it simple. You don't need lots of odds and ends that scream "baby!" A piece of art on the wall that speaks to you may be all you need. Follow a theme both in color and concept to keep things looking put together and simple.