Diaper Dude is a lifestyle and brand that was born from the idea that fatherhood doesn't have to be complicated or un-cool.  Diaper Dude, created by Chris Pegula, is a movement that began after the birth of the first of his three children by turning feminine-style diaper bags into ones that dads would want to carry. And, don't forget to check out Chris' books, From Dude to Dad: The Diaper Dude Guide to Pregnancy and Diaper Dude: The Ultimate Dad's Guide to Surviving the First Two Years (we happen to think these makes fantastic gifts for a dad-to-be!)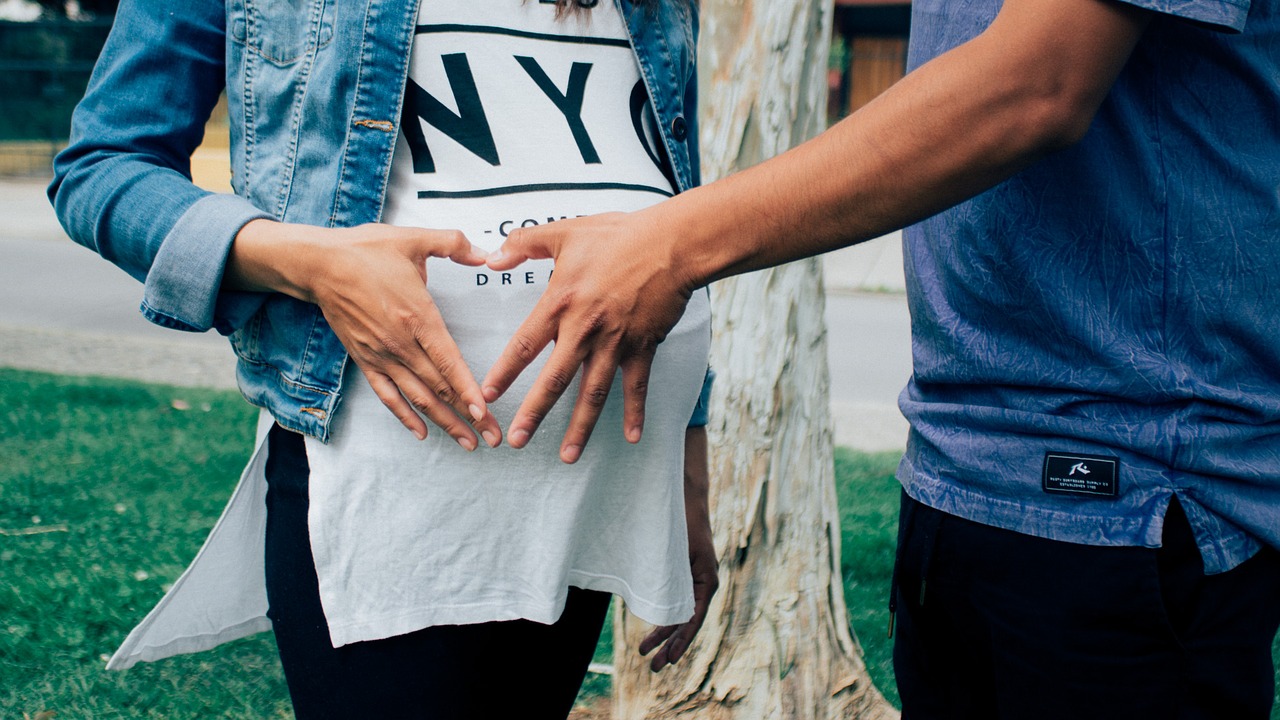 Father's Day is almost here.  In an effort to prepare those "dads to be" we've teamed up with a group of awesome companies that will help keep dad (and mom) prepared when it's time for you to take on baby duty.  So let's get started with the latest products on the market that will keep you armed and prepared for that next trip you take with your little one in tow.
First off you need to choose a bag that is functional, easy to use and reflects your style.  No better place to start than with the brand that started the "dad bag" revolution… Diaper Dude.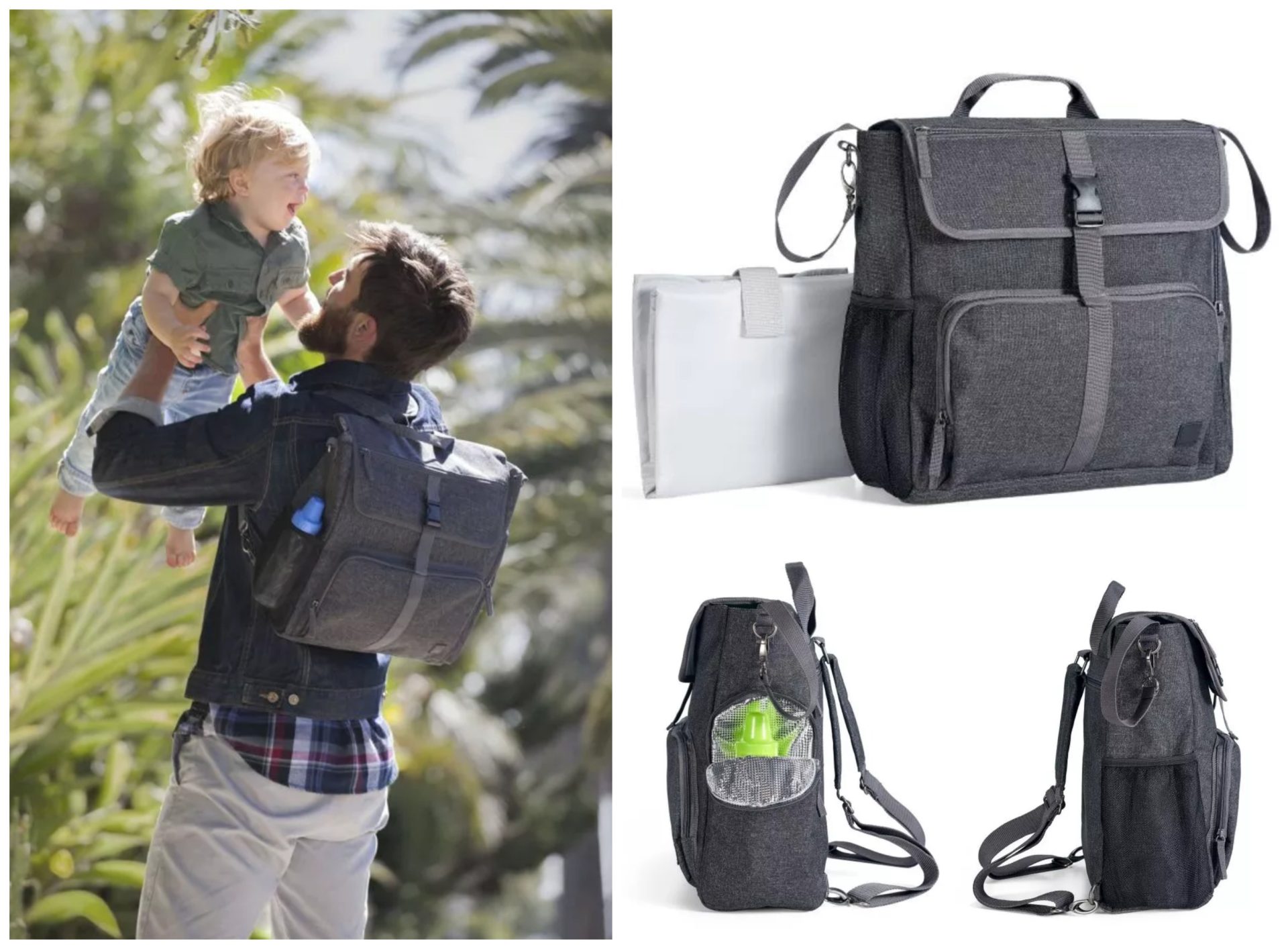 Diaper Dude's convertible backpack plus will keep dad organized and hands free.  Features include, an oversized front zip pocket for bibs, diapers, wipes & any essentials; large main compartment with divided pockets for diapers & wipes; separate Velcro closed pocket for laptop or tablet; cushioned changing pad; large zip closed pocket located in back for extra storage; zip closed insulated bottle holder; exterior mesh bottle holder; stroller straps and adjustable padded shoulder strap; carry handle;  zip closed flap pocket for personal items like wallet and keys. Diaper Dude supports the work of Future Without Violence, a non-profit organization devoted to working to end violence against women and children around the world.
When it comes to feeding Think Baby gets it right. Babies start with a bottle base which transforms into sippy cup and again into the thinkster. The BPA free bottle line that transitions from newborn to 4+ years of age. The responsible choice for parents who want to save money and space, while simultaneously protecting the environment from needless waste.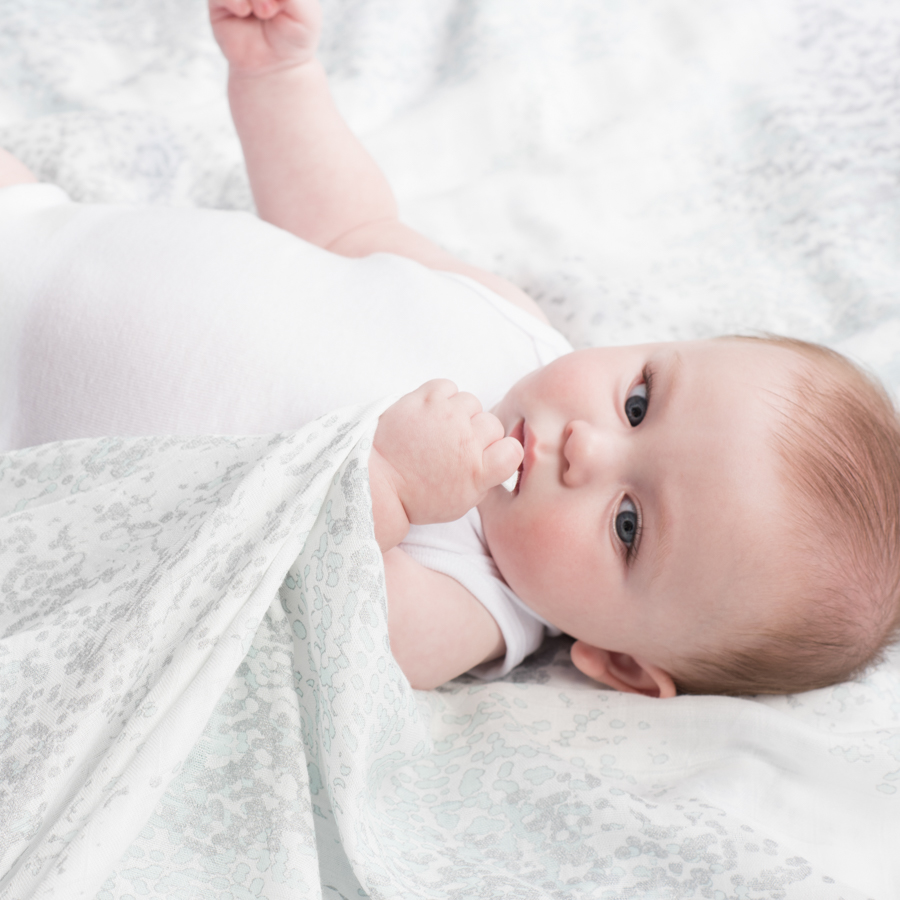 Aden & Anais hands down will keep your baby feeling comfortable and secure with their muslin swaddling blanket.  For generations parents have cared for their babies with muslin. Breathable, versatile and soft as a mother's touch, the do-it-all fabric helps simplify what can be a chaotic time. No matter how you're using their 100% cotton muslin swaddle—stroller cover, burp cloth or nursing cover to name just a few—it surrounds your little one in comfy goodness round the clock.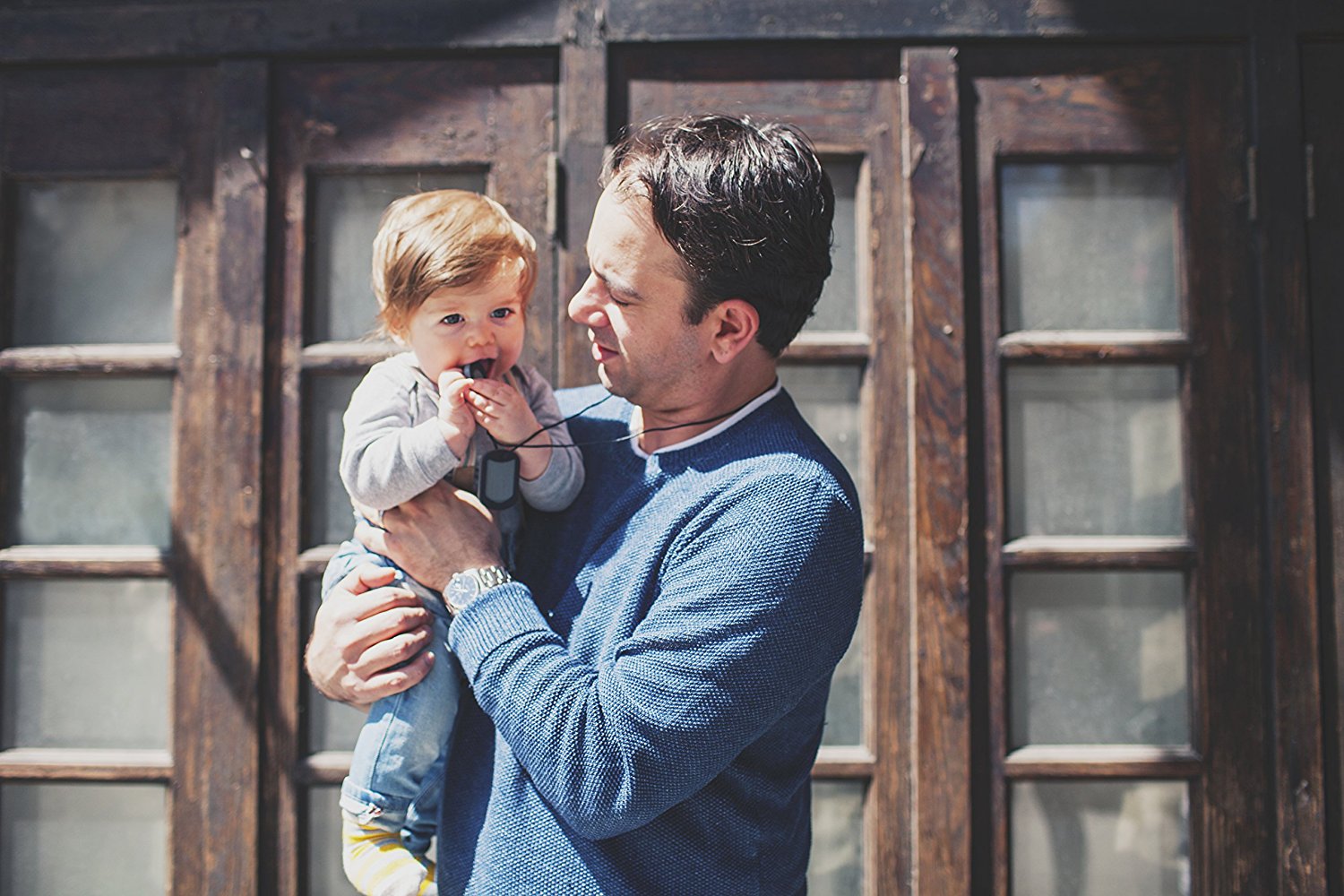 Chewbeads is recognizing dad's role today and honors them with this hip dog tag teething necklace. Made of 100% silicone with no BPA, meaning that it is completely safe for your child to chew away on. The soft rubber on the baby dog tags will soothe your baby's gums by letting them gnaw away with those new teeth. Their dog tag necklaces are great for a night in or while you're out on the go. Give your little guy or girl the tag, and he or she will be occupied while you run those errands.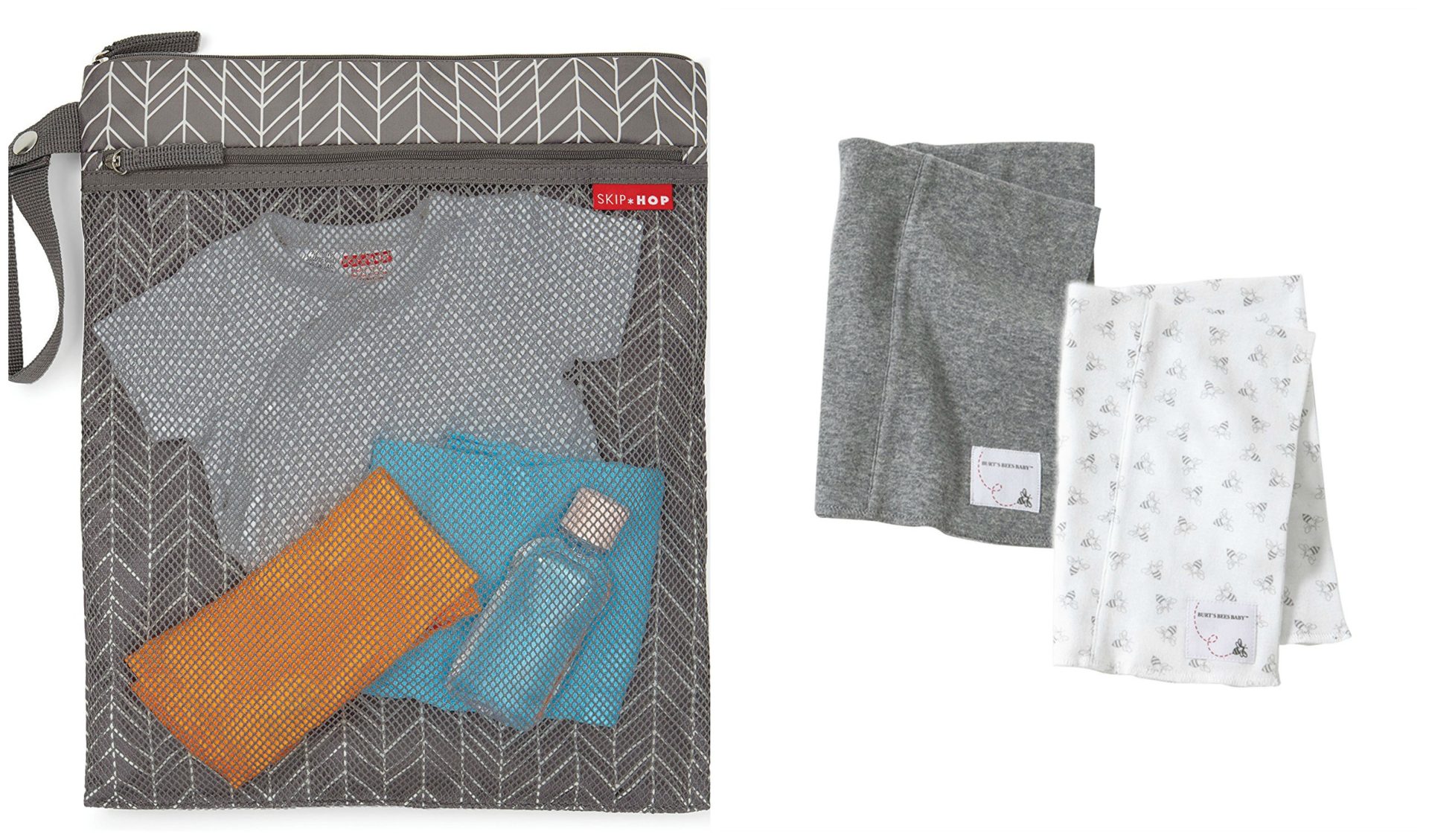 Skip Hop has numerous products for both mom and dad to keep them prepared.  I dig their Wet/Dry bag which comes in handy when you are dealing with soiled clothes.  A handy pouch makes for easy, on-the-go organization with dual compartments for separating wet and dry clothes or containing dirty diapers. The snap-on strap attaches to any stroller or diaper bag, making it a perfect accessory for travel or around-town use. We've all been there when your newborn accidentally spits up after finishing being fed.  Burt's Bees has a great solution to keeping you clean and free from spit up explosions. Their super soft and absorbent 100% organic cotton burp cloths combine cuteness with utility so you can always be prepared for the moment! Fabric and construction hold up beautifully through wash after wash, and their signature buzzy bee patch adds a sweet touch.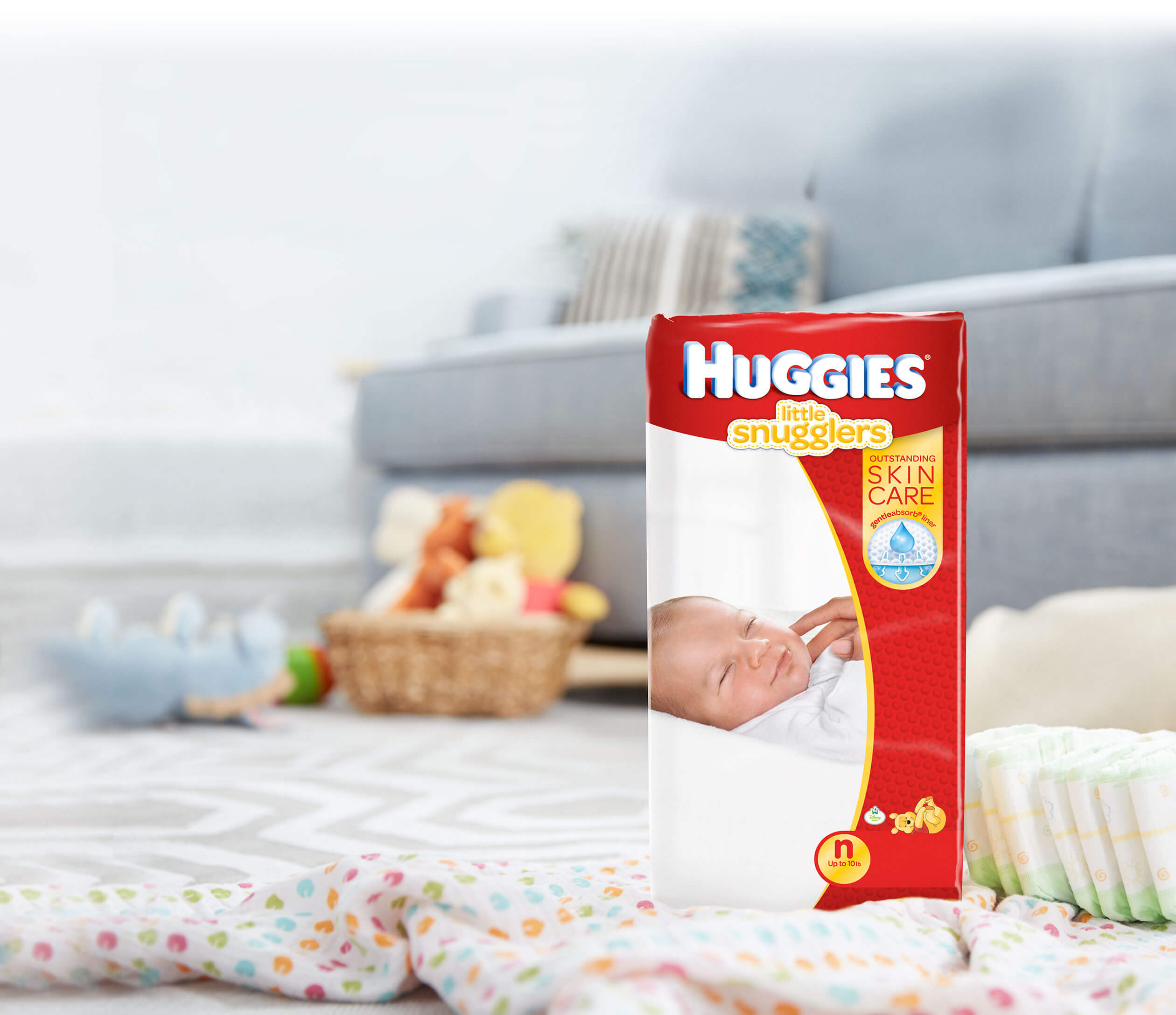 Huggies Diapers & Wipes are a no brainer when it comes to keeping your little one comfortable and clean. America's #1 branded baby wipe, now softer than before. Their hypoallergenic Natural Care® baby wipes are paraben, fragrance, and alcohol free providing a soft and gentle clean for your baby's soft and delicate skin. The gentle absorb liner has tiny, soft pillows that provide a cushiony layer of protection between your baby's skin and the mess.  Their color-changing wetness indicator lets you know when your baby's diaper is ready to be changed.  Their breathable outer cover helps keep your baby comfortable and lets their skin breathe. And, to protect your baby's naturally perfect skin, their diapers are fragrance and lotion free.  Designed with a pocketed-back waistband to help keep the mess inside where it belongs.  It's perfectly shaped to protect healing belly-buttons. 
So whether you are planning a day out to the park or a stroll around the neighborhood, you want to make sure you are ready to handle it all.  If you have a favorite item not on this list, let us know.