By: Shana, Gugu Guru Director of Content Marketing
This teething round up comes just as my 8-month-old is cutting three top teeth at once. We managed to survive the bottom two coming in with the help of a French giraffe with cult status. Since those first two teeth, my little one has been pretty finicky, preferring objects of the non-teething variety. Luckily, these four products delivered…and then some!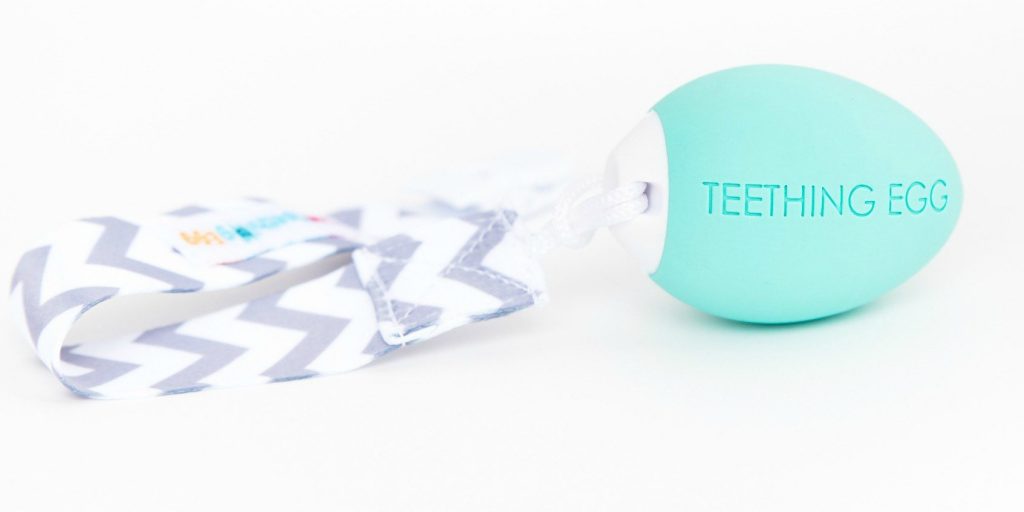 Teething Egg
Made with FDA grade materials and lead/phalate/BPA/PVC free, this egg-shaped teether is the perfect size and shape for little mouths and hands. I love that it comes with an attachable clip, since my little one is also at the "throw it on the floor and watch Mommy pick it up" stage. Side note: after chewing on it, she also likes to toss around the Teething Egg and watch it wobble. The Teething Egg has held up remarkably well!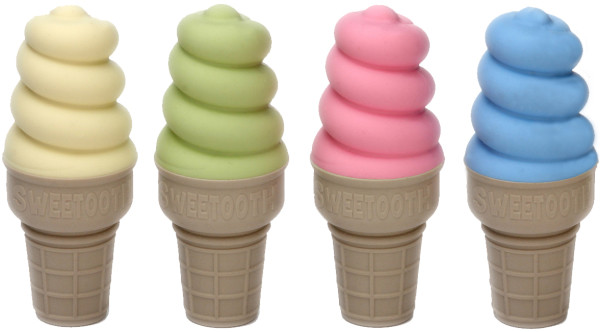 Sweet Tooth
This is the CUTEST teething toy and it smells yummy too. (Yes, I've found myself sniffing it more than once, which my daughter finds hysterical.) Made in the USA out of medical/food grade silicone, it is free of nasties and easy to clean. The two textures accommodate different teething stages, plus it can have a second life as a toy once teething is over. When it comes to baby things, longevity is definitely a bonus!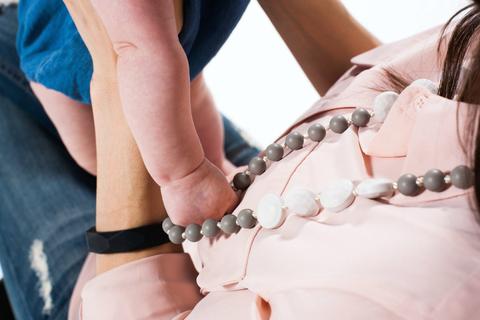 Mama & Little Sofia Soothing Teething Necklace
My daughter's favorite place is in my arms, so having a great teething necklace is a given. She also loves tugging on my long hair, so the necklace does double duty: she can chew on it or keep her hands busy and out of mama's hair (the breakaway safety clasp ensures that if she tugs a little too hard on the necklace it will safely come off). Made of non-toxic food-grade silicone it's one way I don't have to sacrifice style or worry about what my little one is chewing on.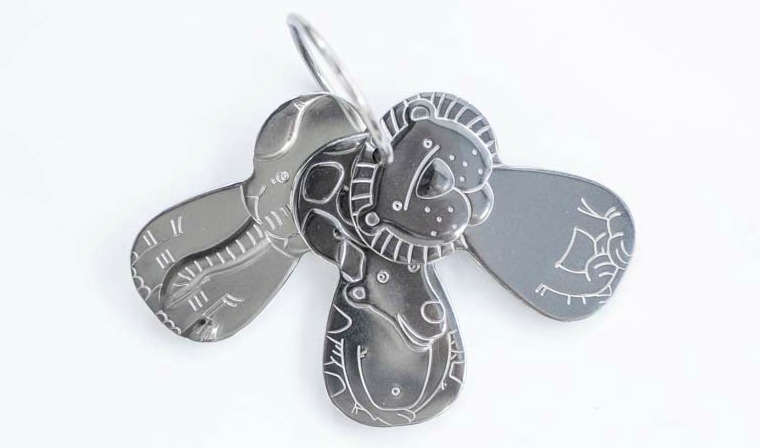 While not technically a teething toy, Kleynimals are perfect for teething babies who want to put everything into their mouths – including mommy and daddy's dirty keys. (Many people don't know that keys contain toxins like lead, nevermind the sharp edges and grime.) What I immediately noticed about Kleynimals is that they are nice and solid. These are NOT cheaply made, chintzy toy keys. They're made of stainless steel and can even be engraved. After weeks of fixating on my jingly house keys, my daughter loves having her own animal-shaped set.