When it comes to traveling with kids, it can seem super overwhelming – that is, unless you have the right products to help you on your journey! We rounded up some of our favorite must-have family travel items that will make your next family vacation, road trip, or plane trip a whole lot easier! Plus, scroll down for some special Gugu Guru discounts.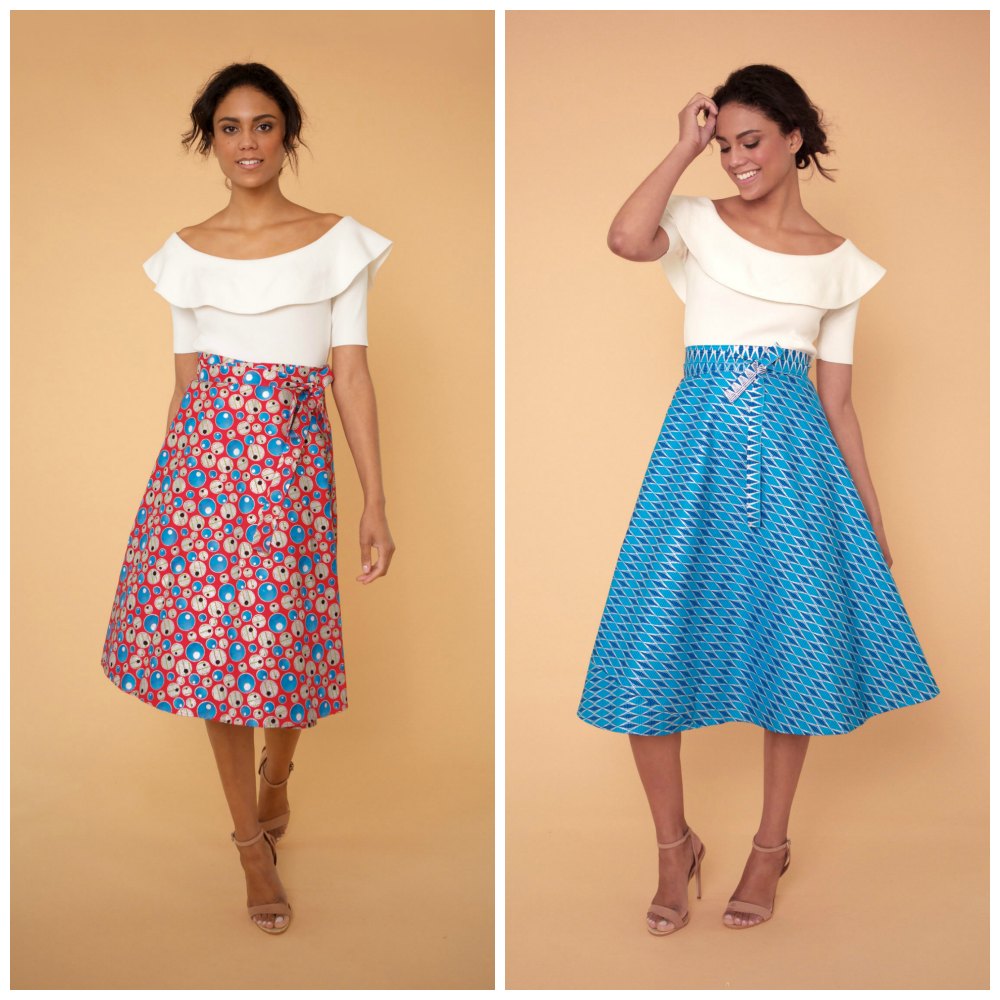 Love + Kind: We've gushed over how much we love the Love + Kind skirts before, and when it comes to family travel, they are a must have for you, mama. It can be difficult to find something to wear as a mom that is both casual and elegant, and yet comfortable and easy to move in – well, the Love + Kind skirts are wrap skirts, which means they can be worn pre-pregnancy, during pregnancy, and postpartum, as you can easily adjust the waist to make it work for you in your current stage. Love + Kind was founded by Danielle Camastra after she went on a well building trip to Tanzania and was deeply moved by all of the communities she visited; upon her return, she wanted to share all of the beauty from Tanzania with the world. Love + Kind believes that "every skirt has a magical quality and people are drawn to the love and passion with which they were made," and it's not hard to fall in love with these beyond gorgeous skirts! Each skirt is one-of-a-kind made from local fabrics and created by Tanzanian artisans. They are elegantly constructed from fabrics available in only extremely limited quantities, and each piece will vary slightly in appearance for a unique look. Pack your Love + Kind skirt for your next round of family travel and you will feel elegant and put-together, even with the mom-bun and dark circles under your eyes!
CubCoats: Doesn't it seem like your toddler wants to bring everything with you when you embark on family travel? There's often not enough room for all of the stuffed animals and blankies, which is why we're huge fans of CubCoats! CubCoats are a 2-in-1 stuffed animal which transforms into a super soft hoodie. CubCoats are made from durable and super soft material for cuddly comfort, and they are ethically sourced, double lined, made with premium materials. We love that they are machine washable, dry safe, and ready to play! They're ideal for family travel, as they provide a cute and cozy stuffed animal and a must-have super soft jacket for exploring new places. There are a ton of characters to choose from, so your little ones are sure to find their favorite new friend for your next family vacation. Plus, the coats can be used year round, as they are made with thick material, which doesn't get too hot or stuffy, so you won't hear any complaints from your toddlers and kids.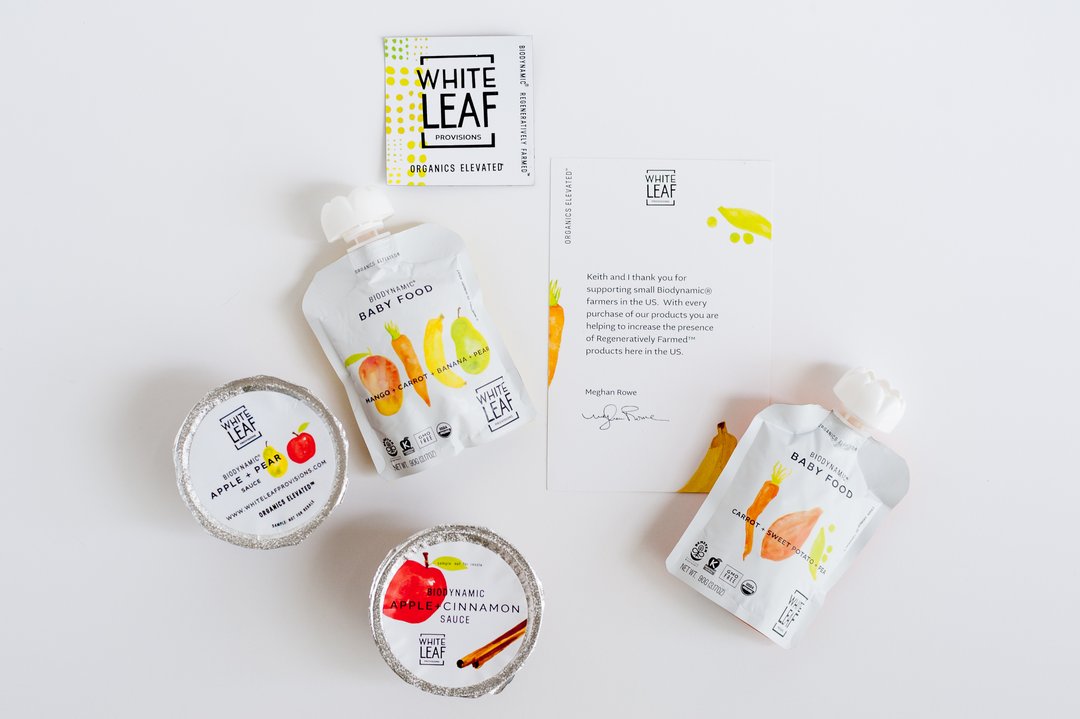 White Leaf Provisions: The most difficult part of family travel is the constant stopping for food and asking for snacks! It's hard to eat healthy on the road or in the car, but that's why we love White Leaf Provisions. White Leaf Provisions believes everyone should have access to beyond pure and transparent foods for their family, no matter where you are located in North America. Their all veggie baby food blend is Demeter Certified Biodynamic® & USDA Organic, plus GMO free and kosher. The all vegetable blend is regeneratively farmed, helping to heal the Earth that our kids will inherit. Their Apple+Ceylon Cinnamon Sauce cups are Demeter Certified Biodynamic® and USDA Organic, plus GMO free and kosher. They are made with just two ingredients, Biodynamic Jonagold apples and Organic Ceylon Cinnamon. White Leaf Provisions are your ultimate road trip snack for the whole family! Our editor got the chance to try White Leaf Provisions with her kids and admits she ate most of the applesauce herself. When it comes to snacks and family travel, you will feel so great knowing your little ones are eating delicious, healthy and organic pouches and sauces; eating White Leaf Provisions will help give your little ones energy and a healthy belly on all of your family adventures! Use code BOGO2GIVE to buy one, get one and give one.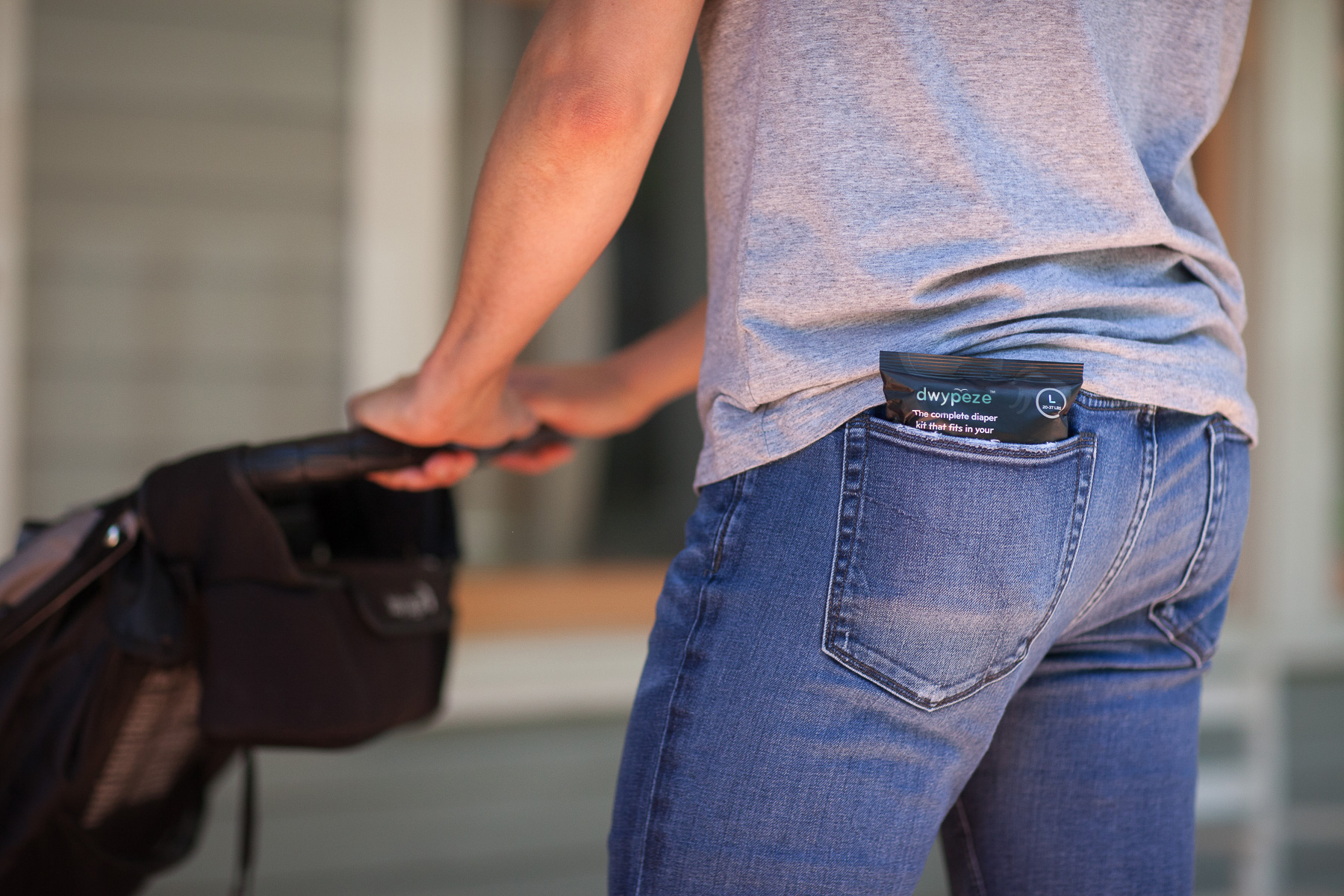 Dwypeze: One of the most difficult parts of family travel is lugging around the heavy diaper bag, full of diapers, wipes, clothing, extra food – the list goes on and on! We're huge fans of Dwypeze, which is aimed to make parents' lives easier. Dwypeze are convenient on-the-go complete diaper changing kit that fits in your back pocket. Each of their little packages contains a high quality diaper (in your size choice), premium wipes, a disposal bag for the diaper, and even a changing mat! No more lugging around the giant diaper bag, simply pop some of the Dwypeze packets in the car and you're good to go. The Dwypeze packets are a great gift for new parents, especially new dads; you can ditch the diaper bag, and they make family travel a breeze. No matter what family travel adventures you're on with your little one, as long as you have your Dwypeze, you'll be set. Use code GUGUGURU for 20% off your first order.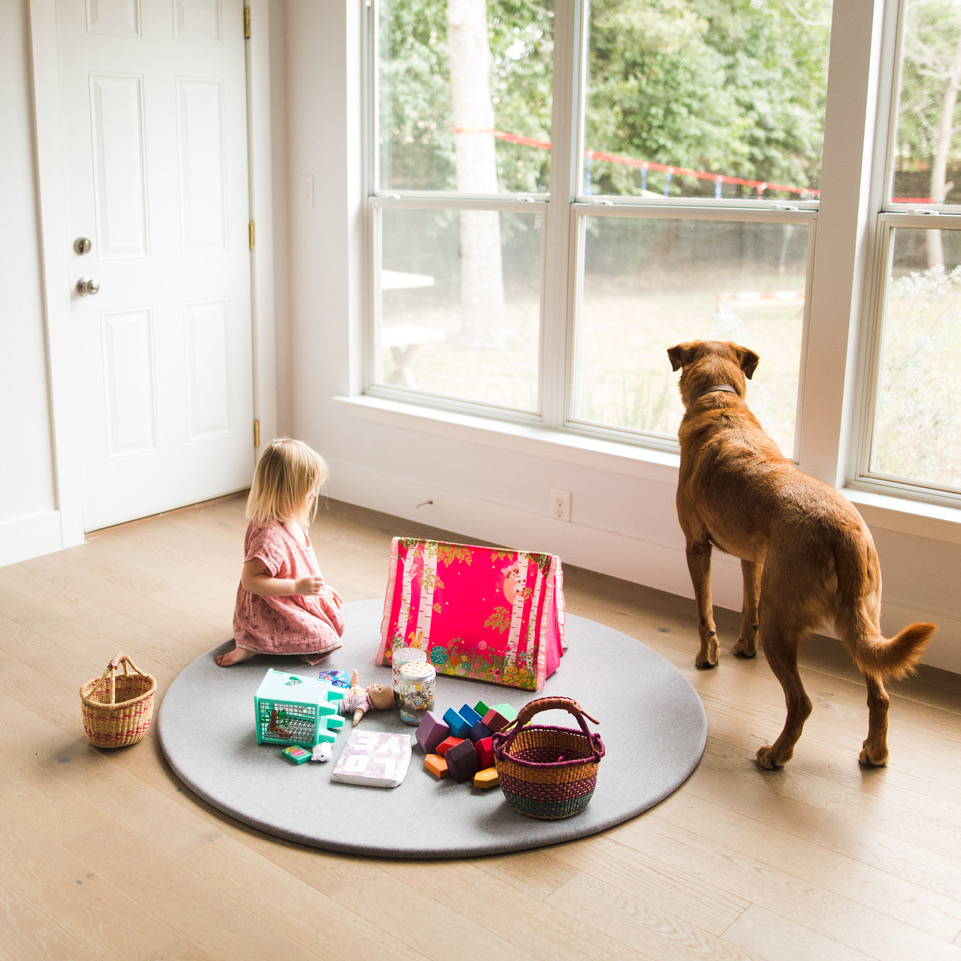 Rambler LA: We've found one thing you rarely think about while traveling with babies and toddlers is making sure you have a safe place to lay a baby down, or let your toddler play. Rambler LA, founded by a mom, is the ultimate travel playmat for family travel. Rambler LA pops open to become a large playmat for babies and kids. It comes in a variety of colors, and you can even change out the covers over time. Made in the USA, the Rambler LA playmat's cover is machine washable and comes with a handy carrying case. But the number one reason we love Rambler LA's playmat? It stays flat on the ground! Often when you spread a blanket out for a baby or toddler to play on, the blanket is easily moveable and bunches up fast. The hoop within the Rambler LA mat keeps the mat flat on the ground, which means your little ones can roll around, play, read, or nap without having to re-arrange the mat over and over. Our editor's kids got to try the mat out (they're 5.5 and 2.5) and there is more than enough room for both kids on the mat; they love playing on the mat and agree it was very soft and stayed flat. If you're heading out on a family vacation, get yourself a Rambler LA mat, as it's lightweight and super transportable. They offer free domestic shipping, so get shopping.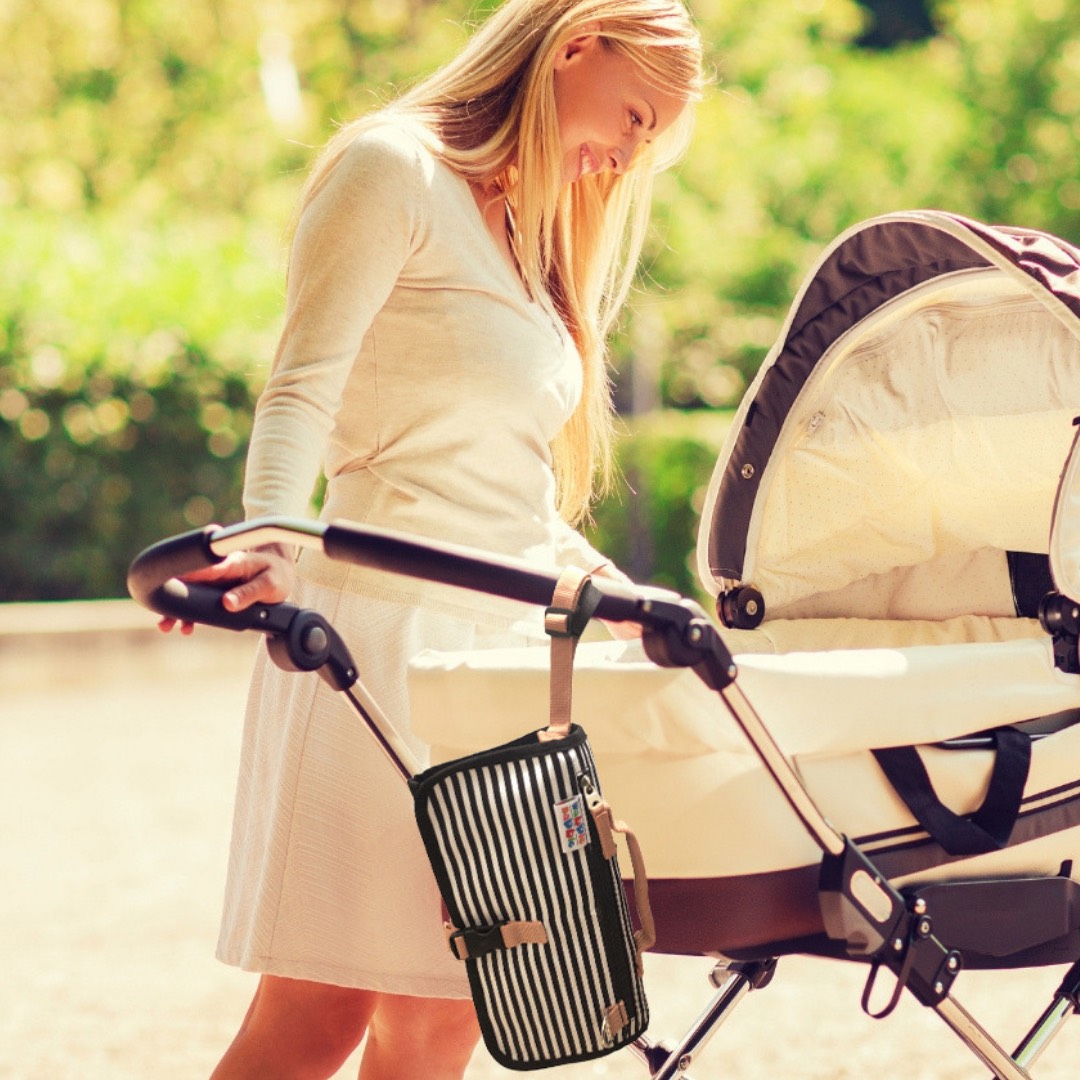 Wabble Babble Portable Changing Pad: When traveling with little ones, babies don't care where you are when they need their diaper changed! Check out the Wabble Babble changing set; Wabble Babble wants to make your life easier, while protecting baby from germs, too. Wabble Babble's patent-pending Portable Changing Pad is Contamination Free, which means when folded, the outside mat area that touches public changing stations or any public surface doesn't touch the inside of the mat where your baby is placed! So, you change your baby's diapers anytime anywhere, knowing they are safe from gross germs. The Wabble Babble is safe for baby, non-toxic, BPA free, and waterproof – phew! It has everything you need to change your little one in a handy and stylish pouch. With room for diapers and wipes and everything you need for diaper time, you'll be able to open and close this changing mat with one hand, very impressive. Plus, it has a stroller strap or can be carried as a clutch. But, most of all, we love the fact that the changing mat is soft for baby and even has a little built in pillow, so you can lay baby on the floor for a diaper change without any worry.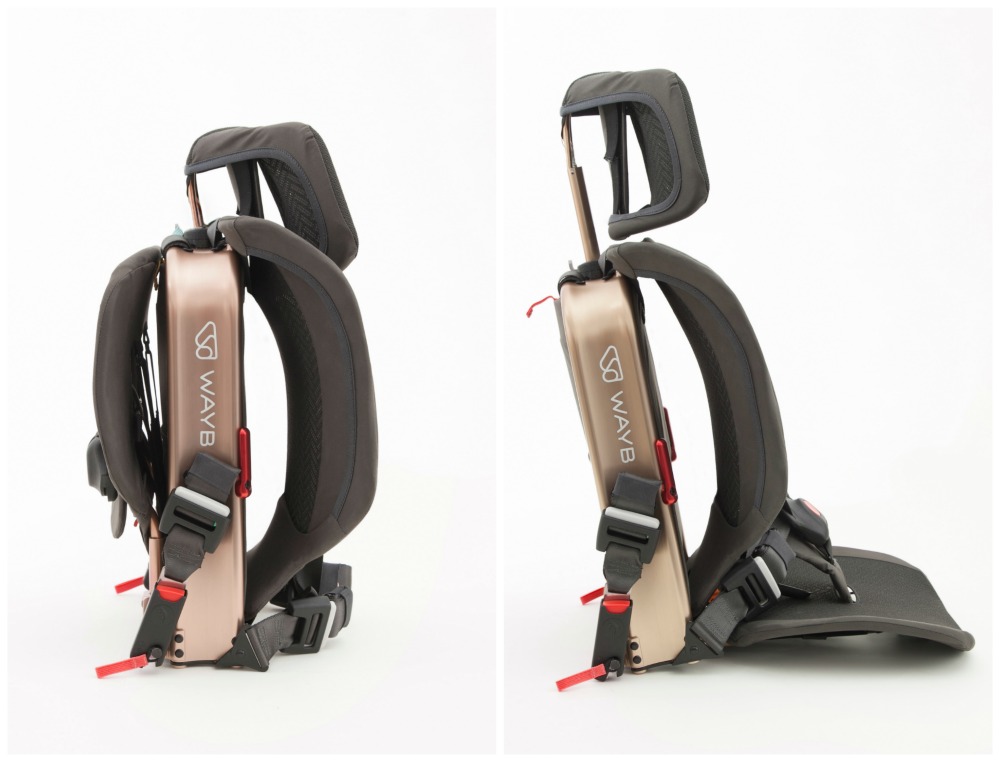 WAYB Pico Travel Car Seat: Family travel most always includes carseats, and the founders of the WAYB Pico Travel Carseat are forward thinking with the new Pico Carseat; they believe parents shouldn't have to sacrifice style when it comes to their children's safety. We're so excited about the new WAYB seat, we've even chatted about it before. The WAYB Pico Travel Car Seat is a new company founded by outdoor gear manufacturing experts and the former CEO of Patagonia, and we are very excited to introduce you to the WAYB Pico Travel Car Seat, which is their first product. The WAYB Pico Travel Car Seat is an ultralight and portable forward-facing, five-point harness car seat for kids ages 2-5 made of aerospace-grade aluminum and breathable mesh. At 8 pounds, the WAYB Pico Travel Car Seat has a compact frame and folding seat that fits in a small carry bag. The seat passes all safety standards set by FAA and NHTSA. The WAYB Pico Travel Car Seat wants to make products healthier for people and the planet. Most car seats are made from plastic and foam, which keep cost down but break apart easily. Aluminum is highly recyclable, abundant and makes the Pico lightweight and super strong. The car seat supports the child in lightweight, breathable mesh that's easy to clean. The WAYB Pico Travel Car Seat is available for preorders now and will ship in Spring 2019. (Photo of WAYB Pico Travel Car Seat Courtesy of Katherine Sheehan)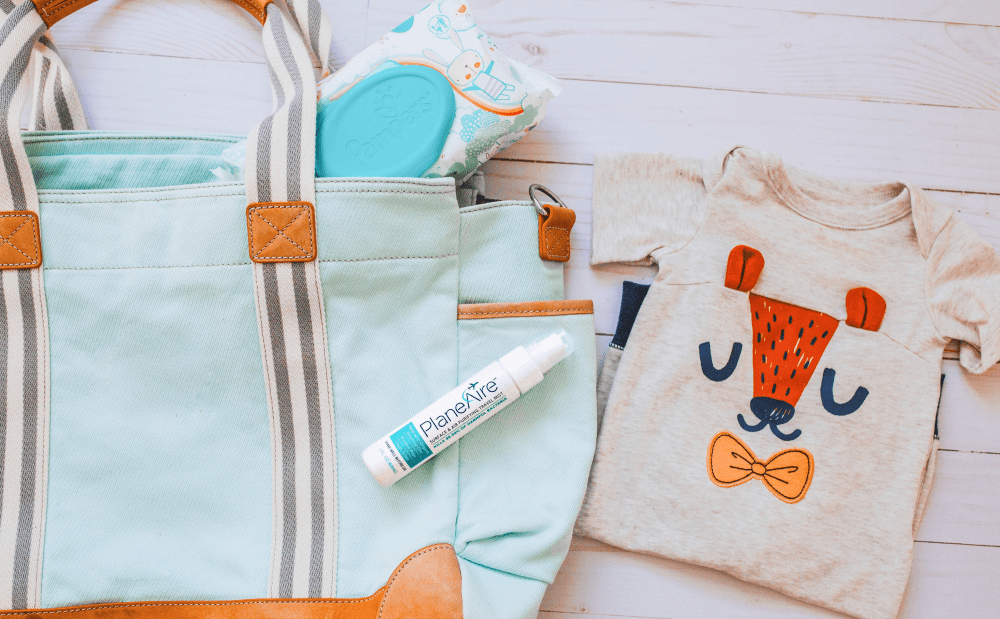 PlaneAire Surface and Air Purifying Travel Mist: It seems as though family travel always includes lots of germs, so we're excited to chat about PlaneAire today! We've talked about PlaneAire before, and we think it's the ultimate gift for any parent, but especially a parent who loves to travel. PlaneAire Surface and Air Purifying Travel Mist is a great gift for health-conscious families that want an all-natural product that keeps their environment germ-free without the use of harsh chemicals, while traveling on planes, trains, buses or in hotels. This new travel product is scientifically proven (lab tested) to kill 99.99% of illness-causing bacteria like (MRSA, Staph and Salmonella) in the air and on surfaces, such as seats, restrooms, tray tables and kiosks, with a potent, non-toxic blend of 100% pure certified organic essential oils and ingredients derived from organic fruits. Carry PlaneAire wherever you go and spray everything you need to! Keep your family germ-free on your family travel with PlaneAire. PlaneAire is packaged in a TSA-approved 2 fl. oz. bottle (non-aerosol with no propellants), so it is safe to take in your carry on, along with all the other items you have to pack for your family trip. Plus, it smells great – win win for everyone! 
Looking for some more travel ideas?
Thank you to PlaneAire, Wabble Babble, WAYB, White Leaf Provisions, Love + Kind, Dwypeze, CubCoats, and Rambler LA for making this post possible – we are so appreciative!