Meet our Gugu Guides! These expert moms in our community are here to provide wisdom, solutions and experience to help you make the best decisions about products and services for your growing family.
About Jen
Jen Saxton is the Founder & CEO of Tot Squad, a baby services marketplace that connects new parents with health, wellness and safety services like car seat installation, sleep consulting, lactation support and more.
Jen is a serial entrepreneur with 10 years experience in the baby industry. Jen received her MBA from the Kellogg School of Management at Northwestern University, and has been a Child Passenger Safety Technician since 2009. She grew up in Austin, Texas and received a B.S. in Mathematics from Duke University.
Jen now lives in Los Angeles with her husband Kern, daughters Charlotte (2018) & Sophie (2021), and furry friend Jackson the bichon frise. She enjoys spending time outdoors and traveling.
Find out how she does it all, and check out her top 3 gear picks for babies. Follow her on @totsquad @jenbsaxton to learn more!
How do you balance your work and mom life?
Honestly, I don't! LOL! Some weeks are better than others, but I am fortunate to have a lot of help. When I have big projects, my team steps up to the plate. I was determined to take a real maternity leave and even though I feel like so many balls were dropped, I know my babies thrived because I was able to give them the attention they needed. Some days, it's about bringing them with me to meetings, on trips, running errands, or into the office. There are times when I can put my phone away so I can devote one on one time with each of the girls. I try to manage my time as best as I can. One key element is leaving the laptop at the office so I am not tempted to open it up and start working!
Describe your baby and toddler gear style.
Multi-purpose, Convenience, Durable, and Fun!
What's been your biggest obstacle as a parent and what did you do to overcome it?
Taking the time to slow down and enjoy the moments. I have two gears; full throttle and hard brake. It's not that I have overcome the obstacle, but I am constantly aware and make the effort to slow down to a certain speed.
Top 3 Gear Picks
Not just a pretty addition to any nursery, the SNOO Smart bassinet had both of my newborns sleeping soundly with its automatically adjusting swaying and white noise until the girls learned to connect their sleep cycles!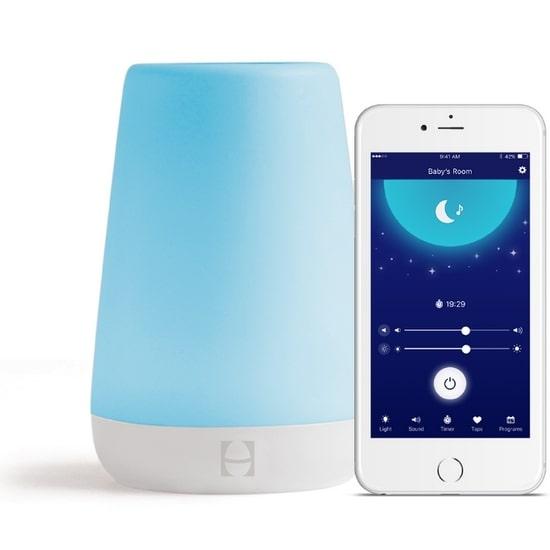 This smart nightlight stands the test of time as a white noise machine since birth and now as an "ok to wake" clock that is programmable from my phone to keep my toddler in her room!
This brand has had my back, literally, through all stages of conception and childbearing with their Upsie Belly bump support, the C section corset undies, Mother Tucker leggings and their period panty line Proof!
Shop this post:
More to Read:
Gugu Guide Gear Picks: Megan Harper
Gugu Guide Gear Picks: Chelsea Crowl
Gugu Guide Gear Picks: Summer Hartman