When it comes to sleeping and babies, parents want a tried and true way to get baby to sleep–and to stay there. Swaddling has long been a safe and proven method for helping baby drift off to dream. As a new parent, you might feel overwhelmed by the swaddling options, variations, and stages.
We will walk you through some ages and stages, sharing some of our favorite options in each category.
Swaddle Blankets
The options for simple swaddle blankets are endless, and chances are your baby will be rolled up like a burrito in one if they are born in a hospital. That's because doctors and nurses know that swaddling helps newborns transition to life outside the womb. The swaddle can help babies soothe and sleep more easily.
Most swaddle blankets are made of cotton, sometimes referred to as muslin, because the fabric is soft and breathable. A regular swaddle blanket works for your baby until they can break out of the blanket on their own. Once they start doing this, it's time to move to another type of swaddle that we'll discuss in just a bit. Make this change to keep your baby safe, avoiding any loose blankets in their crib.
Here are a few of our favorite swaddle blankets.
Rookie Humans Moon and Stars Bamboo Swaddle – $25.00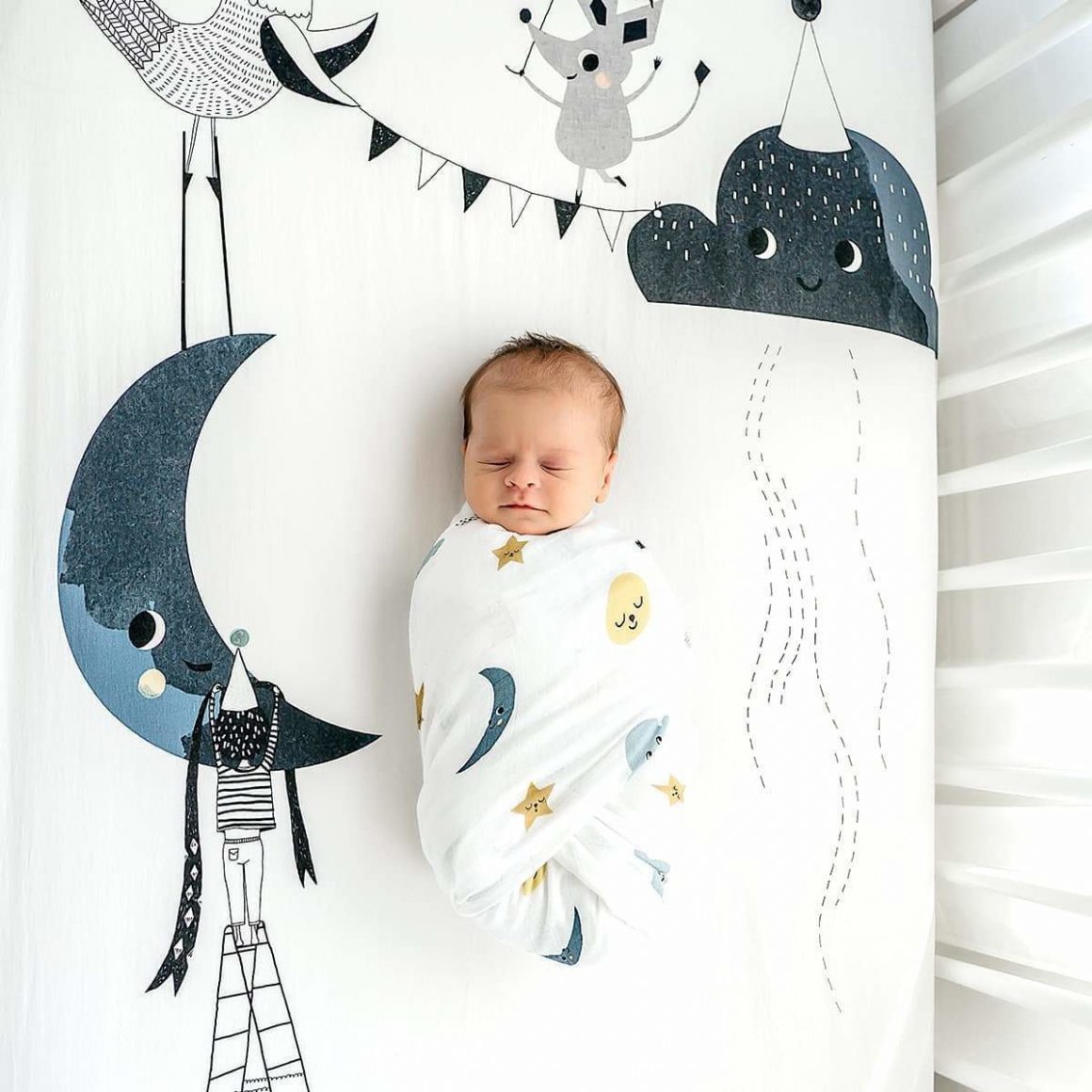 Rookie Humans makes their swaddle blankets from viscose and bamboo. They're incredibly soft, and the prints are picture-perfect.
Aden + Anais Cotton Muslin Swaddle – $16.95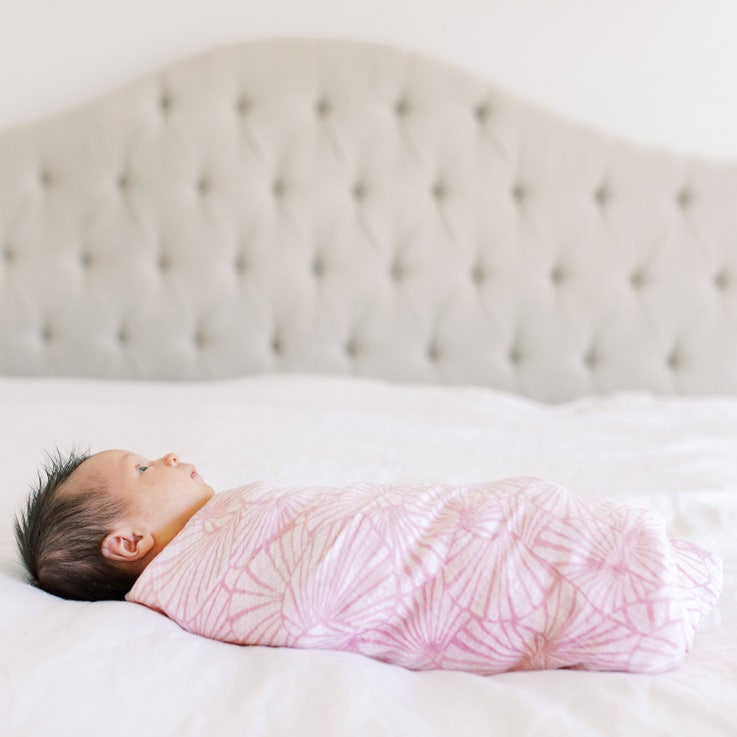 Aden + Anais swaddle blankets are made of muslin and come in a variety of adorable prints as well. They also offer a number of variety packs.
Copper Pearl Knit Swaddle Blanket – $26.95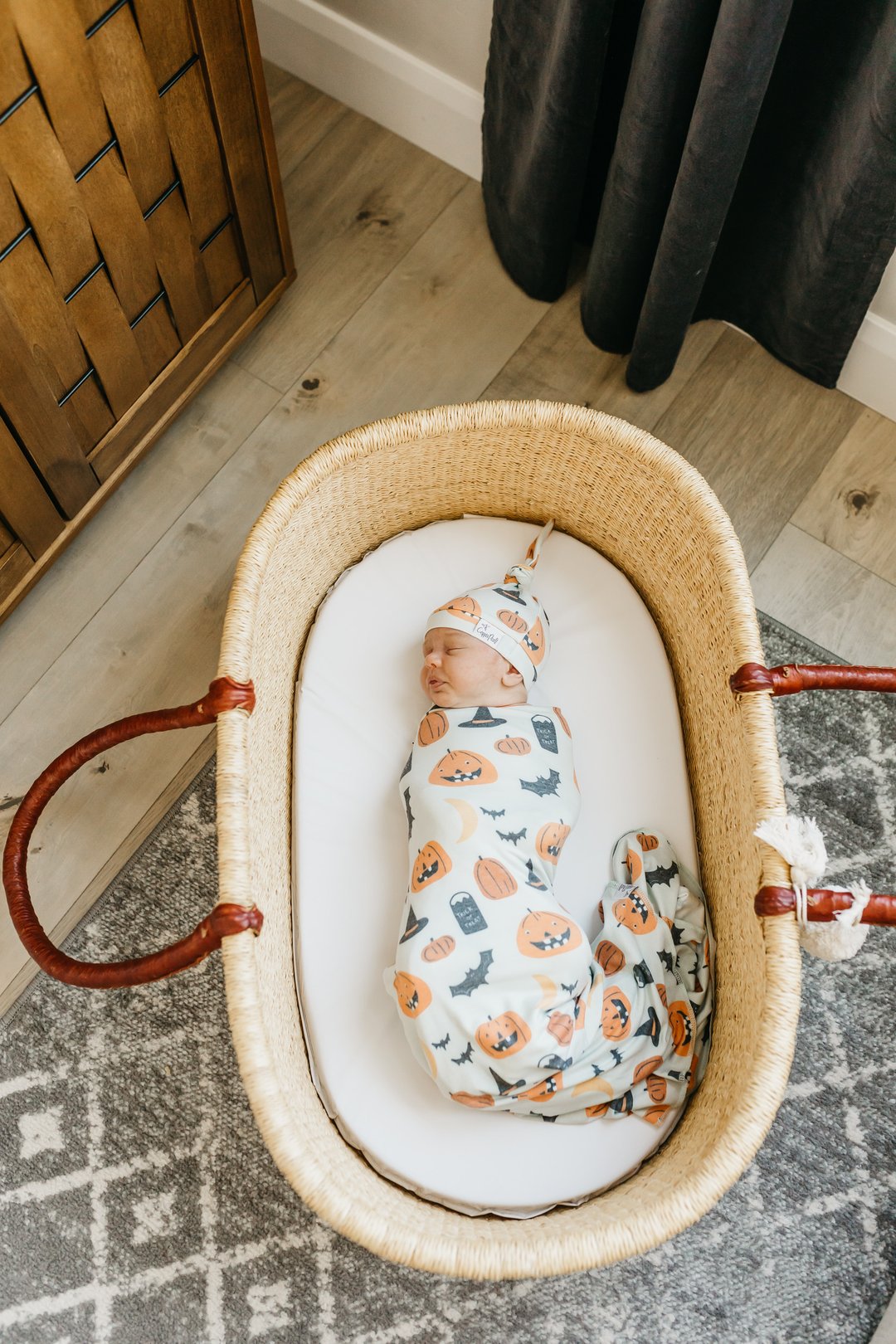 The knit swaddle blankets from Copper Pearl are made with baby's sensitive skin in mind. We chose to highlight their adorable Trick print just in case you have a brand new fall baby.
Wearable Swaddles
Once your swaddle-loving sleeper starts breaking out of traditional swaddle blankets, it's time to move to the wearable swaddle. For some babies, this may happen as early as 1-2 weeks. Wearable swaddles are a little easier to put on, sometimes employing zippers or velcro. You can use this middle version of a swaddle blanket until your baby starts rolling from back to tummy. Wearable swaddles are also safe to use from Day 1, but they may not keep baby as snug as a swaddle blanket.
Here are some great options in this category.
Love To Dream Swaddle Up – $34.95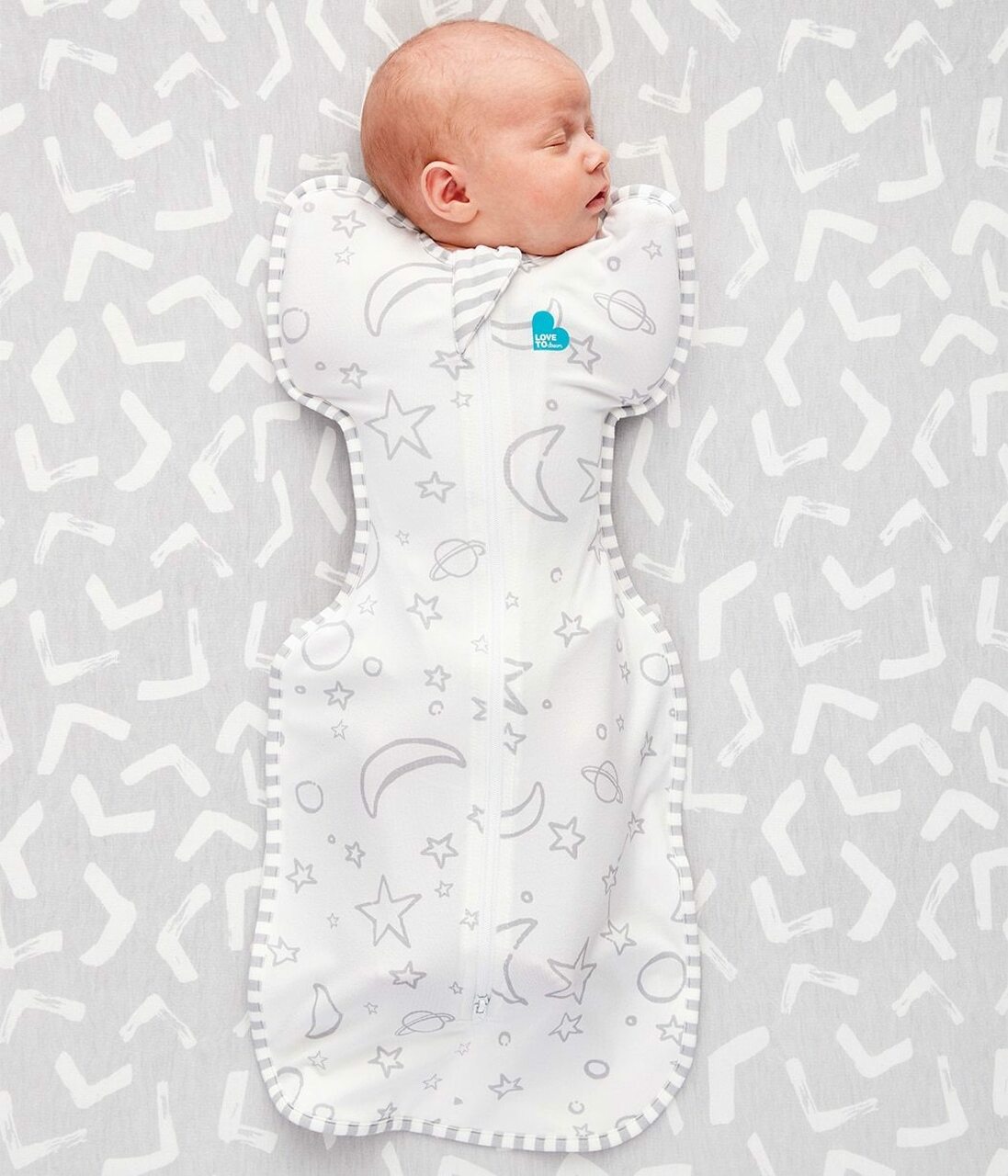 If you have a swaddle-lover who also prefers the arms up sleeping position, this is the wearable swaddle you want. The fabric allows baby to self-soothe and the zipper makes midnight diaper changes super simple.
ergoPouch Cocoon Swaddle Bag – $49.99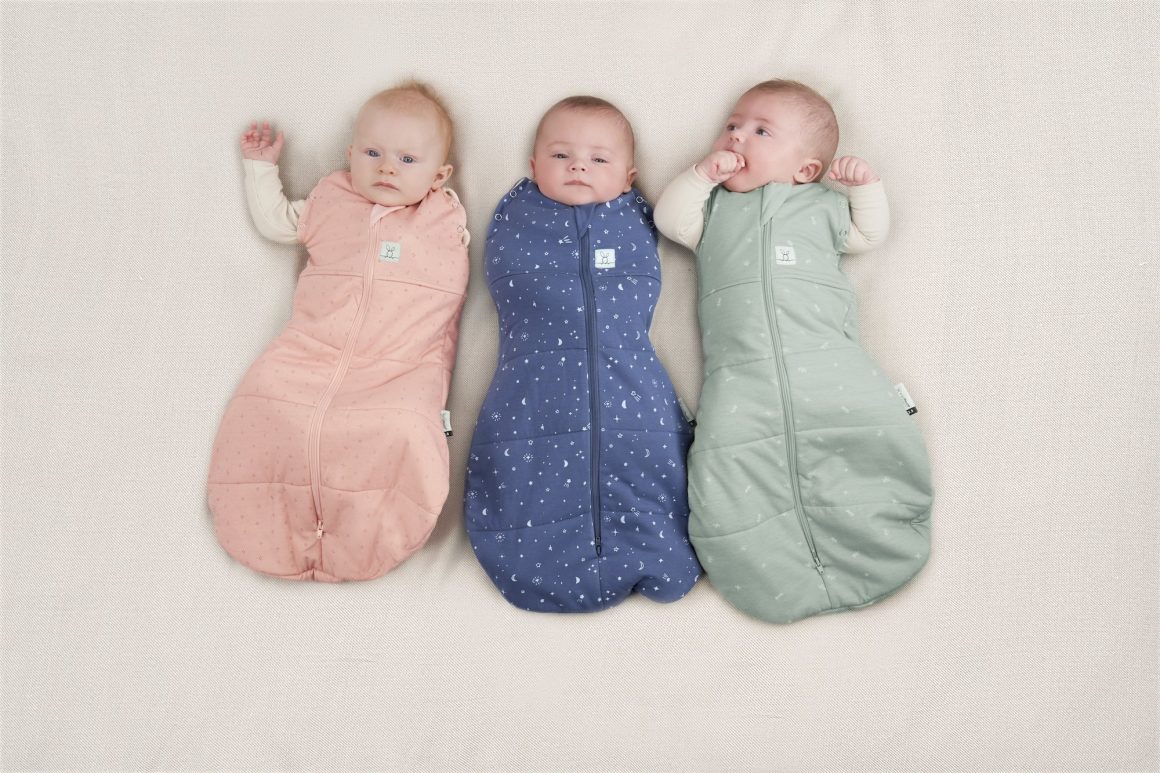 The ergoPouch cocoon is "easy to use and hard to escape from," allowing your baby—and you—some extra sleep time! It also converts to a sleepsack, making this multi-functional.
SwaddleMe Original Swaddle – $34.99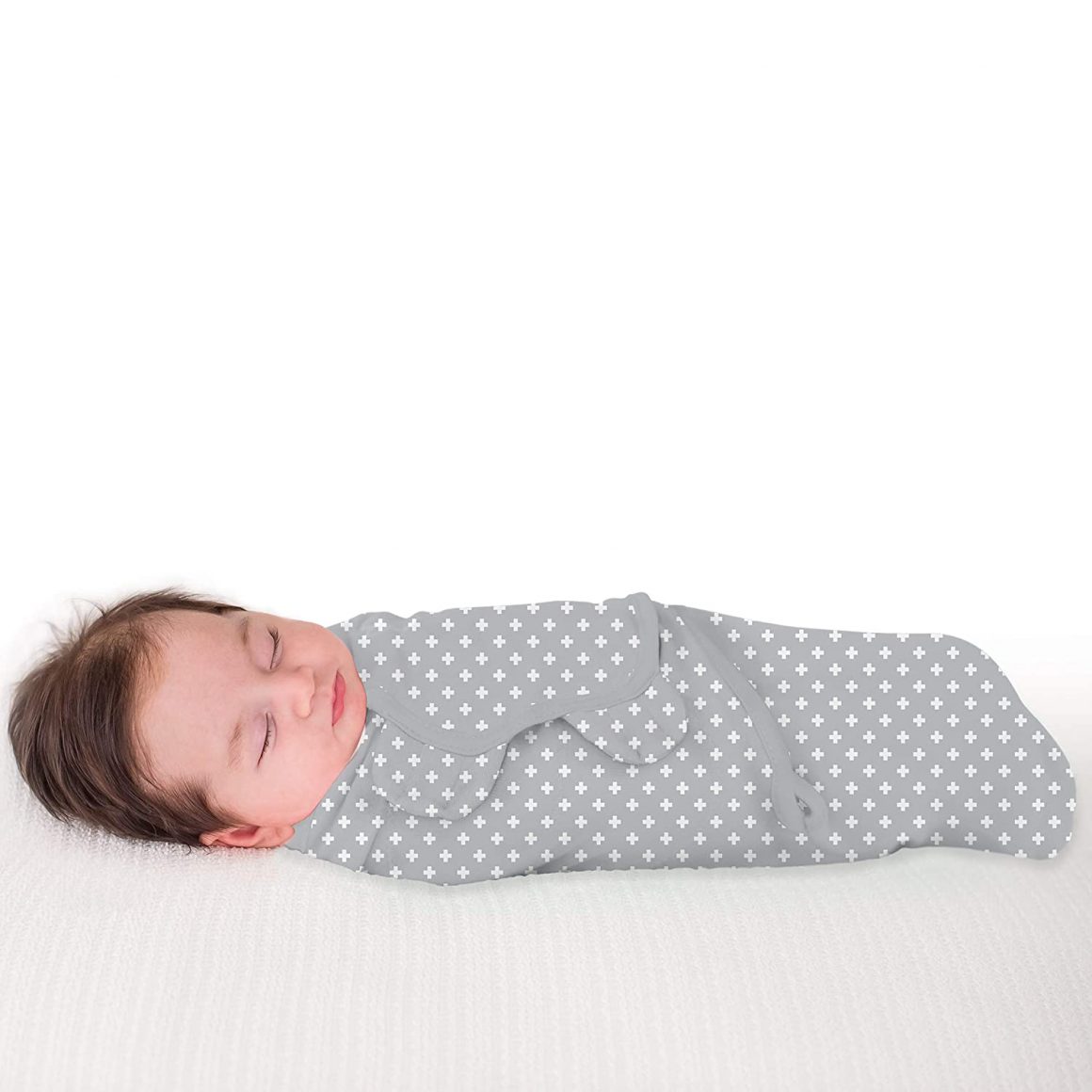 The SwaddleMe uses velcro to wrap around baby and is incredibly easy to use.
The Ollie Swaddle – $59.00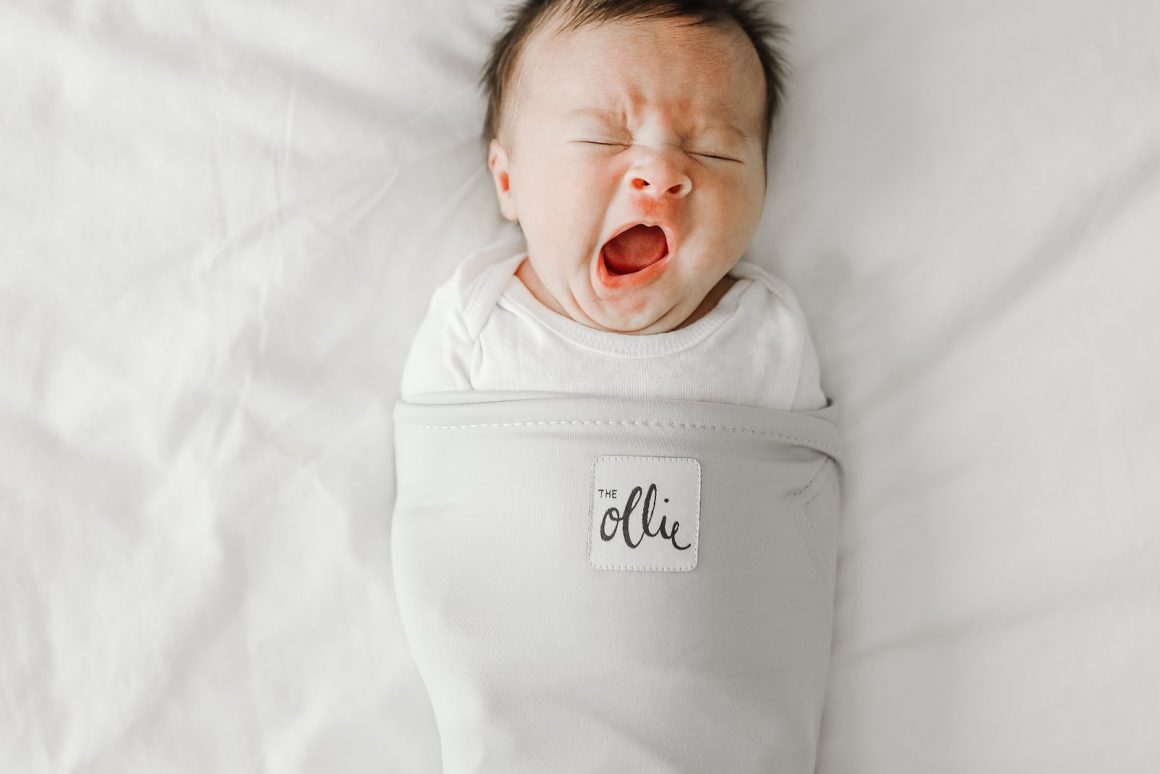 The Ollie Swaddle is made from moisture-wicking fabric to help avoid overheating. If you've got a little heater at night, this might be a great swaddle to try. It also transitions well to an arms-out position when baby is ready.
Sleepsacks
Once your growing baby is rolling from back to tummy (generally around 3/4 months, but every baby is different), it's time to graduate to a sleep sack. They come in a variety of styles and are called a number of different names: sleep sacks, sleep bags, and wearable blankets are some of the most common ones we see. They allow for your increasingly mobile baby's arms to be out while providing them with some extra coverage without an unsafe extra blanket in the crib.
We love these sleep sacks.
Kyte Baby Sleep Bag – $56.00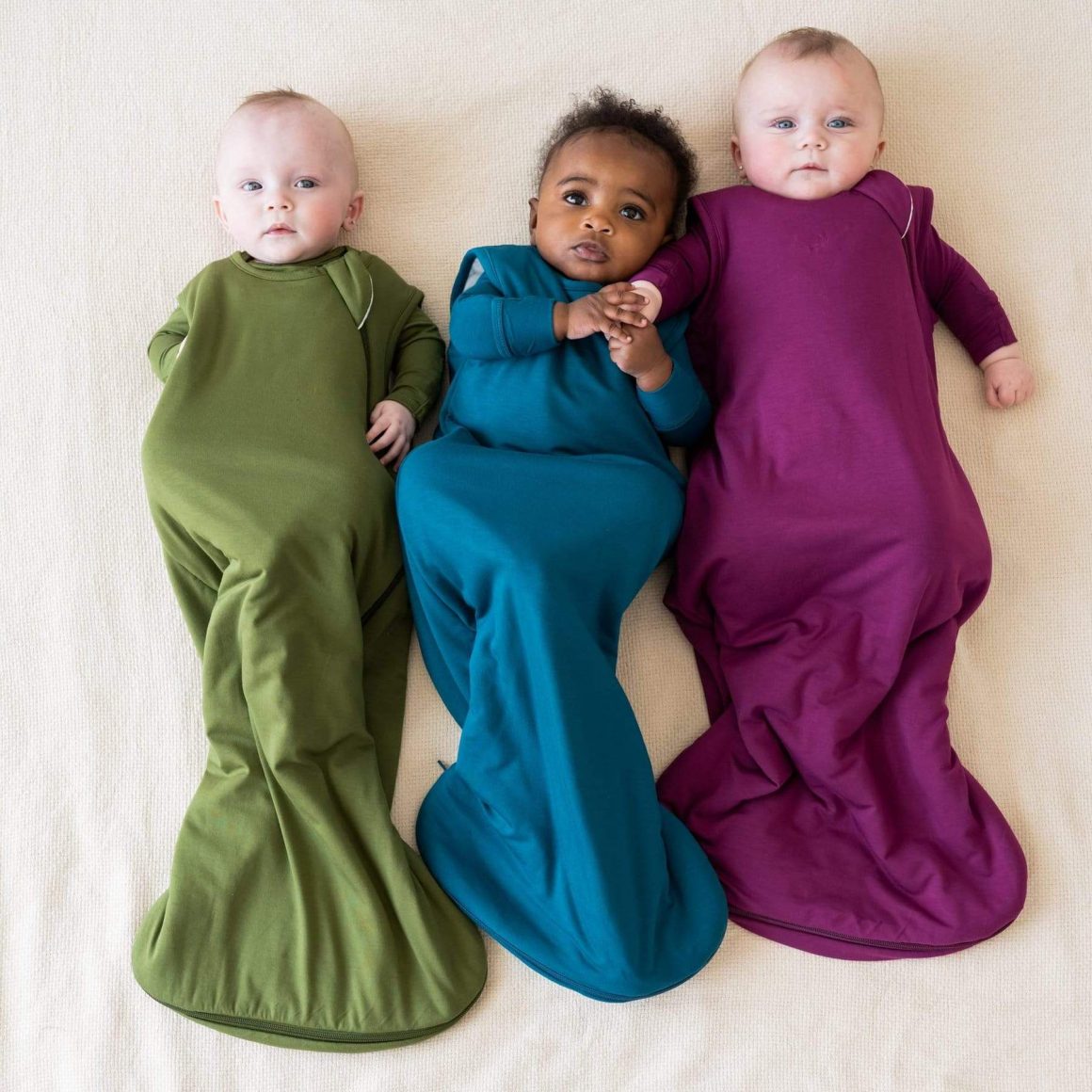 Kyte Baby's Sleep Bag is made from bamboo as well, so it feels incredibly soft while also being very breathable. We love the jewel tone colors as well as this seasonal shade of olive green.
ergoPouch Jersey Sleeping Bag – $49.99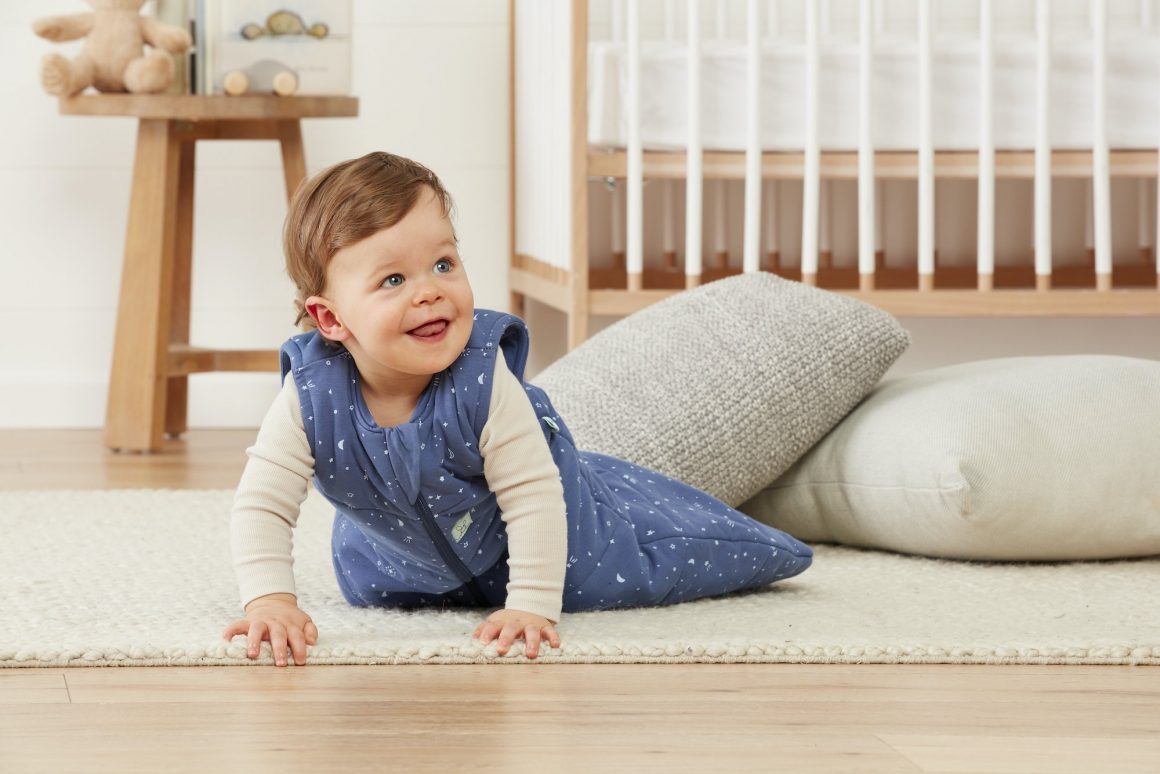 If your little one loved a swaddle, they might love the slim fit of the ergoPouch sleeping bag. Their arms will be out, but the mid-section still fits close to their skin.
Love To Dream Sleep Bag – $54.95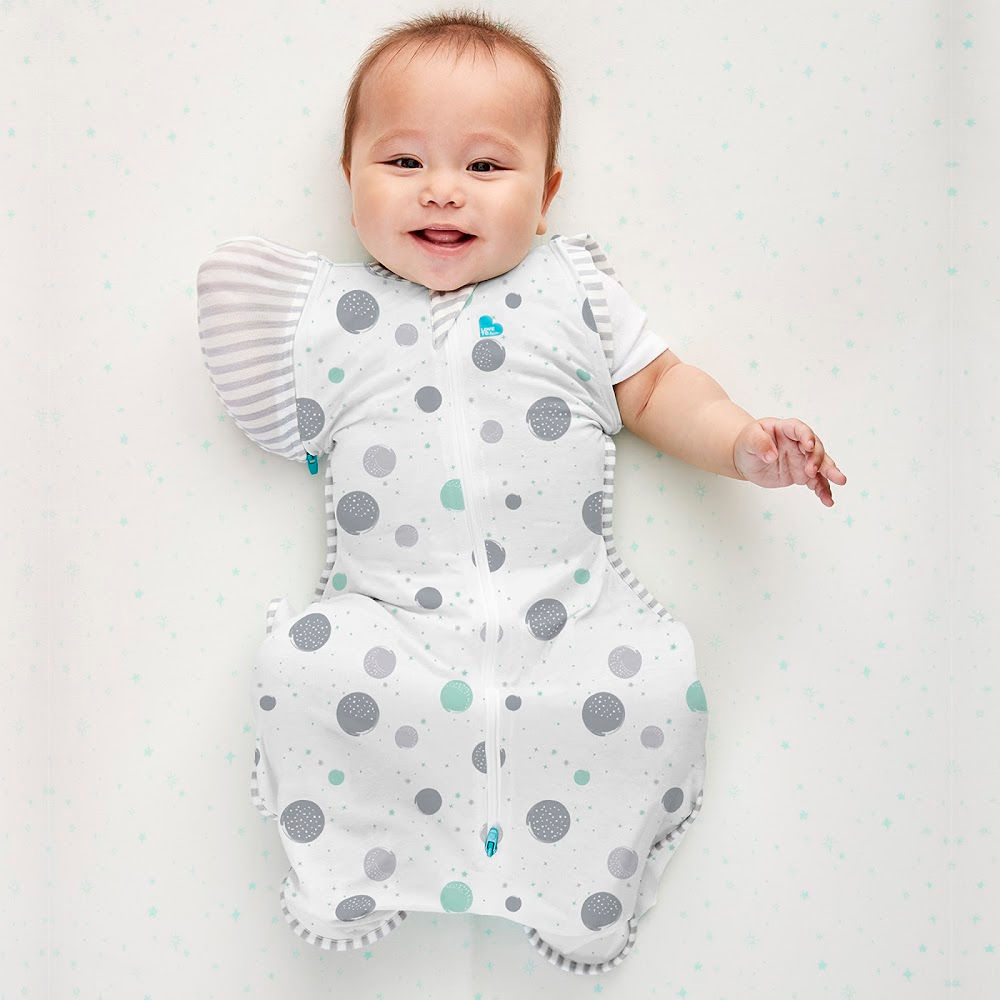 This is a perfect transition from wearable swaddle to sleepsack. Both wings can be unzipped allowing for an easy move from a swaddle your little one already loves. The inverted zipper will also make middle of the night diaper changes a breeze.
Halo Wearable Blanket – $24.99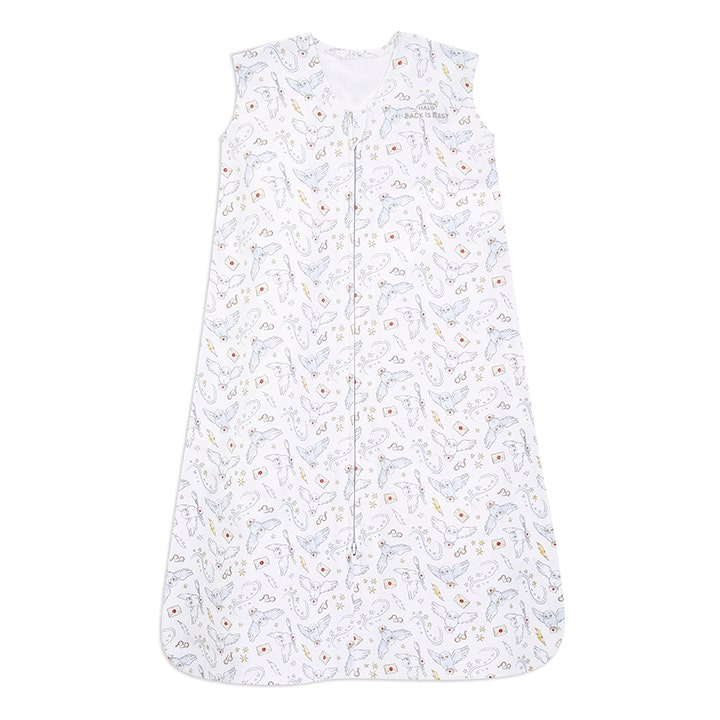 While you're waiting for your little one's letter to Hogwarts, you can put them in the Harry Potter wearable blanket from Halo, keeping them safe in their crib and warm at the same time.
There are so many options from newborn to older baby when it comes to sleep garments. The important thing is to find one that works for your baby's age and stage as well as their own unique sleeping needs.
See more top sleep tips:
*Infant Sleep Garment Picks
*Books and Bedtime for Baby