We have the Infant/Parent Care finalist list for JPMA Innovation Awards. These unique products will surely make parents', and baby's, lives easier from the start.
WINNER! Safety 1st Stay Clean Humidifier: The Safety 1st Stay Clean Humidifier is the only bacteria-killing and mold-preventing humidifier with LED technology in the market. The patented LED technology (powered by Vital Vio) kills +99.99% of bacteria and prevents mold growth*. Combined with a unique design this gives you a humidifier that stays clean and sterilized, and is easier than ever to clean when you want to. Unlike UV light technology, which is harmful to skin and eyes (if exposed), our patented LED technology is suitable for continuous use around people, pets and even plants. With a filter free design, 24 hours of cool mist and auto shut-off – this is the humidifier you've been looking for! (*99.99% of MRSA and E Coli bacterial concentrations killed within 24 hours and growth of mold (Aspergillus) prevented (in laboratory controlled studies with prolonged use)). Keep an eye on the Safety 1st website for the launch!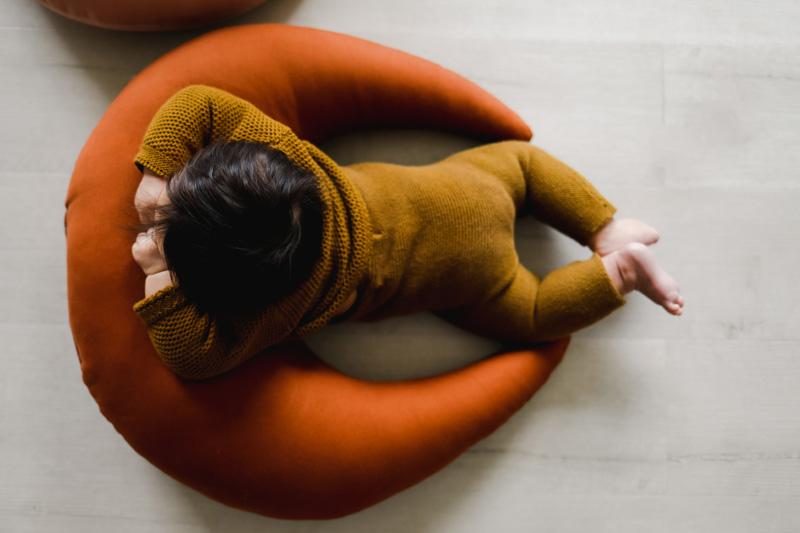 Infant/Parent Care Finalist: Snuggle Me Organic Snuggle Me Feeding + Support Pillow The Snuggle Me Organic Snuggle Me Feeding + Support Pillow will aid you in nursing, bottle feeding, sitting up support, tummy time, a toddler pillow and more. Narrow ends easily tuck behind your back to stabilize and create a less bulky nursing aid. Minimal, sophisticated design looks good in every home. Shop now>>

Infant/Parent Care Finalist: NurseMeMama Visy Bra NurseMeMama set out to create a bra that was not only comfortable but would also help with latch! Newborn babies see only in black and white. High contrast images are very stimulating and exciting for babies to look at. Latching a newborn onto your breast can be difficult and exhausting. Every Visy Bra is made with this in mind, comfort and function first. They come in a set of two, one in black and one in white. There are no clips and no wire. Shop now>>

Infant/Parent Care Finalist: Two Baby Bears and Co. Swaddle Sleeves Swaddle Sleeves: the gently weighted, arms-only swaddle transition solution that is designed to soothe baby's startle reflex and reduce the risk of overheating. Swaddle Sleeves can be worn with only a onesie, an (arms-out) swaddle, sleep sack, or PJs that baby will graduate to for a seamless transition. Perfect swaddle alternative for babies who don't like being traditionally swaddled but still have a strong Moro reflex. With a non-slip, chevron-patterned, nontoxic silicone backing, Swaddle Sleeves meets CPSIA safety standards and current market appeal. The gentle weight in our Hug Cushioning Factor helps to soothe the Moro/startle reflex and safely provides that snug, cozy resistance that babies desire while still leaving their arms and body free for developmentally appropriate movement. Shop now>>

Infant/Parent Care Finalist: Love To Dream™ Rainbow Swaddle UP™ A Rainbow Baby is a baby born following a miscarriage, stillbirth or tragic loss of an infant. In honor of all Rainbow Babies, Love To Dream™ will introduce this spring the popular Swaddle UP in an exclusive Rainbow print. The Rainbow swaddle was developed to help families celebrate their new arrival while remembering and honoring the baby they have lost. Regal Lager, as well as the Love To Dream™ brand, are strong supporters of the First Candle organization. For every Rainbow Swaddle UP sold, when available, Regal Lager will donate $5 to First Candle – guaranteeing a donation of a minimum of $30,000. Estimated arrival to US and Canada markets is late May/early June. Watch the Love to Dream website for the launch!