Wondering about TTC and COVID-19? Whether you're trying for number 1, number 2 or a rainbow baby, given the current COVID-19 pandemic, we have a lot of questions about trying to conceive and pregnancy at this time. Gugu Guru decided to sit down (remotely, of course) with Dr. Kenosha Gleaton the Medical Director of Natalist for a TTC Q&A session.
What are some of your best tips for women TTC in general?
Given the COVID-19 pandemic, is now a good time to try to conceive or is it better to wait?
We have no evidence that COVID-19 affects miscarriage rates or early pregnancy outcomes. It's simply too soon to know, and the data doesn't exist. If you are planning to or actively trying to conceive, continue to follow the CDC's guidelines of proper hygiene, social distancing, and handwashing. Obstetrical practices are continuing to offer pregnancy confirmation visits; thus, getting your first prenatal appointment should not be problematic.
You can also check out our COVID-19 library of reproductive health updates and guidance from OBGYNs for more information.
What measures, if any, should I take when trying together pregnant right now?
There are no specific recommendations regarding COVID-19 and preconception practices.
In general, ensure that any personal lubricant is not working against you. Several preconception lubricants are specially formulated and will not impede sperm motility. If you need a safe, fertility-friendly lube, check out The Lube.
Has anything been confirmed as far as the effects of COVID on pregnant women?
To date, there is no evidence that COVID-19 affects pregnant women differently.
How can I support my mental health while TTC right now?
As with any desired goal, trying to conceive can become tedious and stressful. Routinely implement stress-reducing techniques, including exercise, prayer, or meditation, and frequent contact with your support system. If you are prone to anxiety or stress-related mood changes, consider limiting your exposure to media and scheduling a virtual visit with a trusted counselor. Many of these visits are covered by insurance and/or employers.
If I am TTC and COVID-19 is still prevalent, will I have access to regular doctor appointments if I conceive during the outbreak?
The American College of Obstetrics and Gynecology (ACOG) has recommended that providers extend prenatal visit frequency by two to four weeks dependent on the trimester. However, the first prenatal visit to confirm pregnancy is still recommended during the standard timeframe of six to ten weeks.
Does COVID affect fertility?
We have no evidence that COVID-19 affects fertility, miscarriage rates, or early pregnancy outcomes.
Can pregnant women pass the virus to the fetus?
Currently, it is unclear if COVID-19 can cross the placenta to the fetus. A limited case series of infants born to mothers with COVID-19 showed that none of the infants tested positive for COVID-19.
Mothers can transfer the virus to their infants after birth through standard transmission routes.
Will COVID stop me from getting pregnant?
We have no evidence that COVID-19 affects fertility, miscarriage rates, or early pregnancy outcomes.
If either my partner or I contract COVID, should we stop TTC?
Unless you or your partner becomes critically ill, COVID-19 infection should not significantly alter efforts of trying to conceive. It is advisable to continue social distancing if only one partner is infected or displaying symptoms. In addition, there is no data evaluating pregnancy or fetal outcomes of those mothers who conceived during active COVID-19 infection.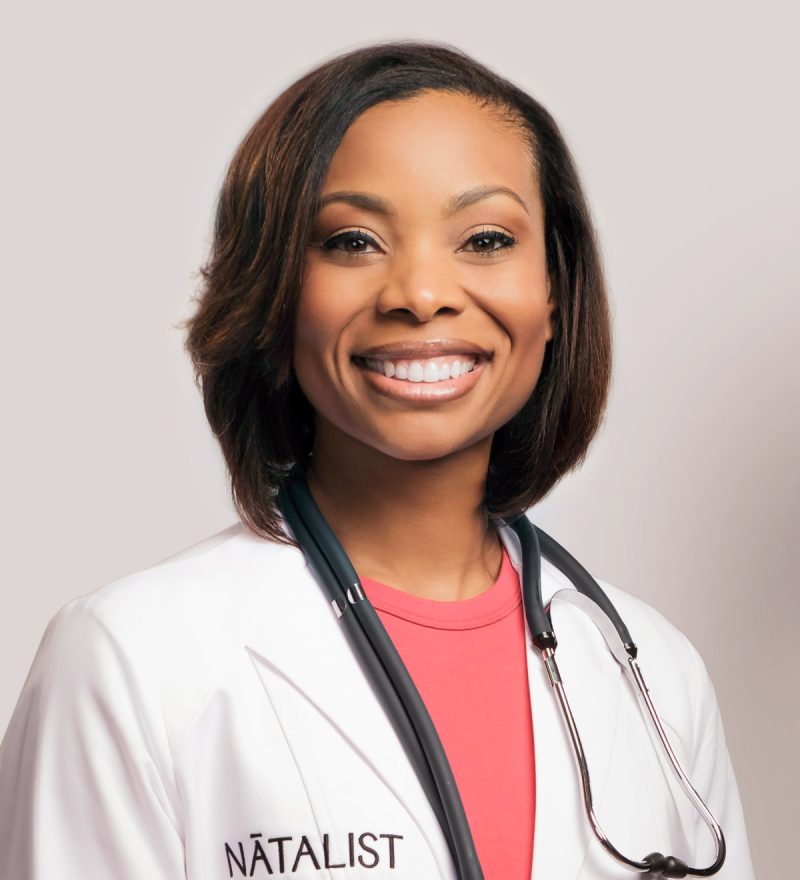 About Dr. Kenosha Gleaton
Natalist's Medical Director, Dr. Kenosha Gleaton is board certified in gynecology and obstetrics. She received her MD from MUSC and completed her residency at Carolinas Medical Center in Charlotte, NC.
Dr. Gleaton is passionate about women, youth, and mentoring. She is a Scrubs Camp instructor, a program to increase student entry in healthcare, and serves as a Compassion International adoptive parent. She is also a member of the American College of Obstetrics & Gynecology, the American Association of Gynecologic Laparoscopists, and the American Association of Professional Women.
In her spare time, she enjoys running, spending time with her husband, Dr. Douglas Gleaton, sons, Douglas III and Parker.