We're sharing some super helpful tips from our friends at JPMA – today's post is all about using the right car seat for your baby or child.
Use the Right Car Seat for your Child!
One of the most common questions parents ask is, "What's the best car seat?" The correct answer is quite subjective. The best car seat fits your child, fits your vehicle, and has features that will allow you to use it correctly and consistently. Many models have extra safety features, but these basic criteria need to be met first. Here are some basic selection guidelines: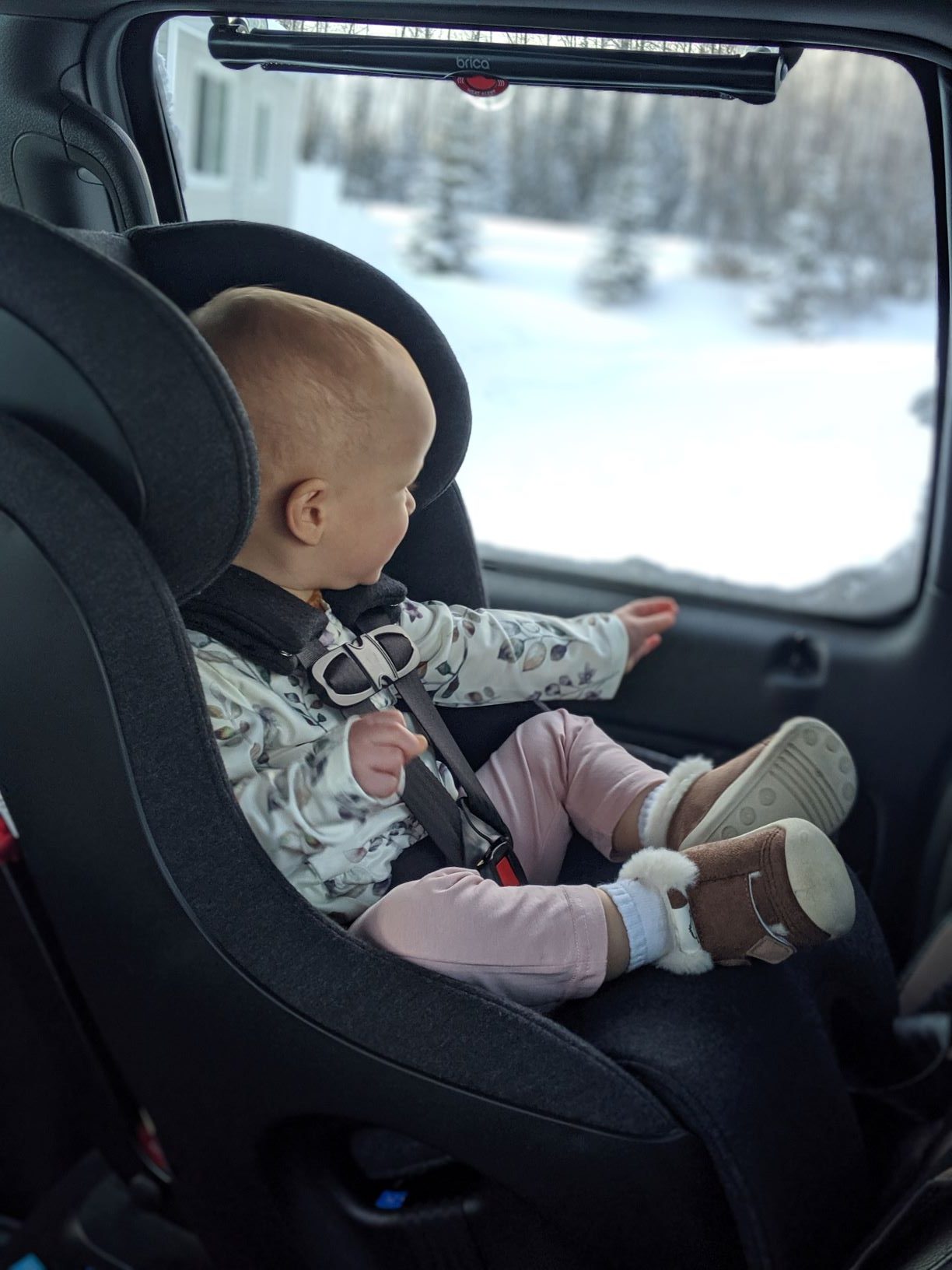 Rear-Facing
Rear-facing car seats are the most protective way to restrain young children. They support the head, neck and back throughout the entire crash. Rear-facing only car seats are designed for the youngest passengers, and most include removable bases that can remain in the vehicle while the carrier portion is removed. Convertible car seats face the rear and then have a forward-facing harness mode for older kids. All-in-one car seats face the rear, then face the front, and later convert to booster seats.
Children should ride in rear-facing car seats until they are at least age 1 and as long as allowed by the manufacturer. Some instructions and state laws require children to ride rear-facing until at least age 2. Convertible or all-in-one models typically allow extended rear-facing use with higher weight and height limits for larger kids.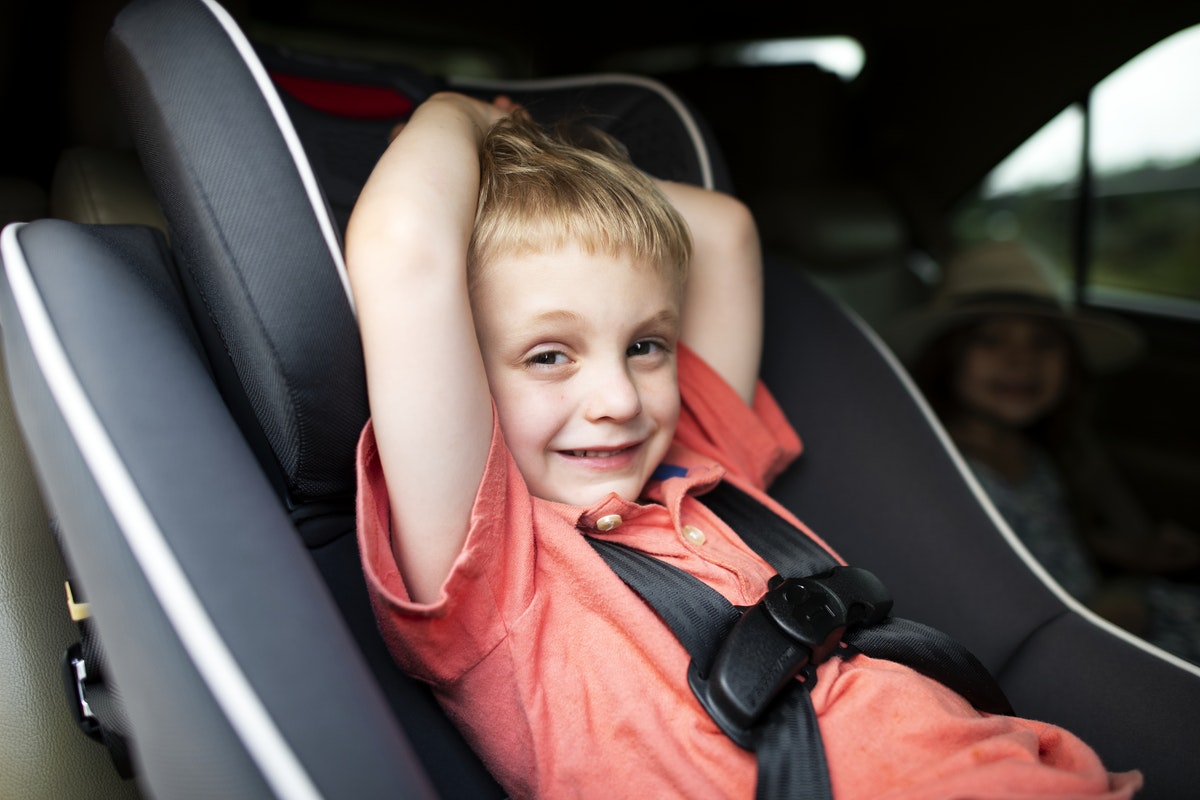 Forward-Facing with Harnesses
Once children outgrow the rear-facing weight or height limits, they should use forward-facing car seats with harnesses. Forward-facing seats spread crash forces across children's thighs, hips, torsos and shoulders, and all current models include tether straps that connect to vehicle anchors. Tethers are safety features that many parents neglect to use, reducing crash performance. Convertible and all-in-one seats are still options, and combination seats offer forward-facing harness and booster modes.
Children should ride in forward-facing car seats from the time they outgrow rear-facing limits until they outgrow the weight or height limits of forward-facing harnesses. Most current models can be used forward-facing until children weigh between 50 and 65 pounds, and some models have even higher weight and height limits.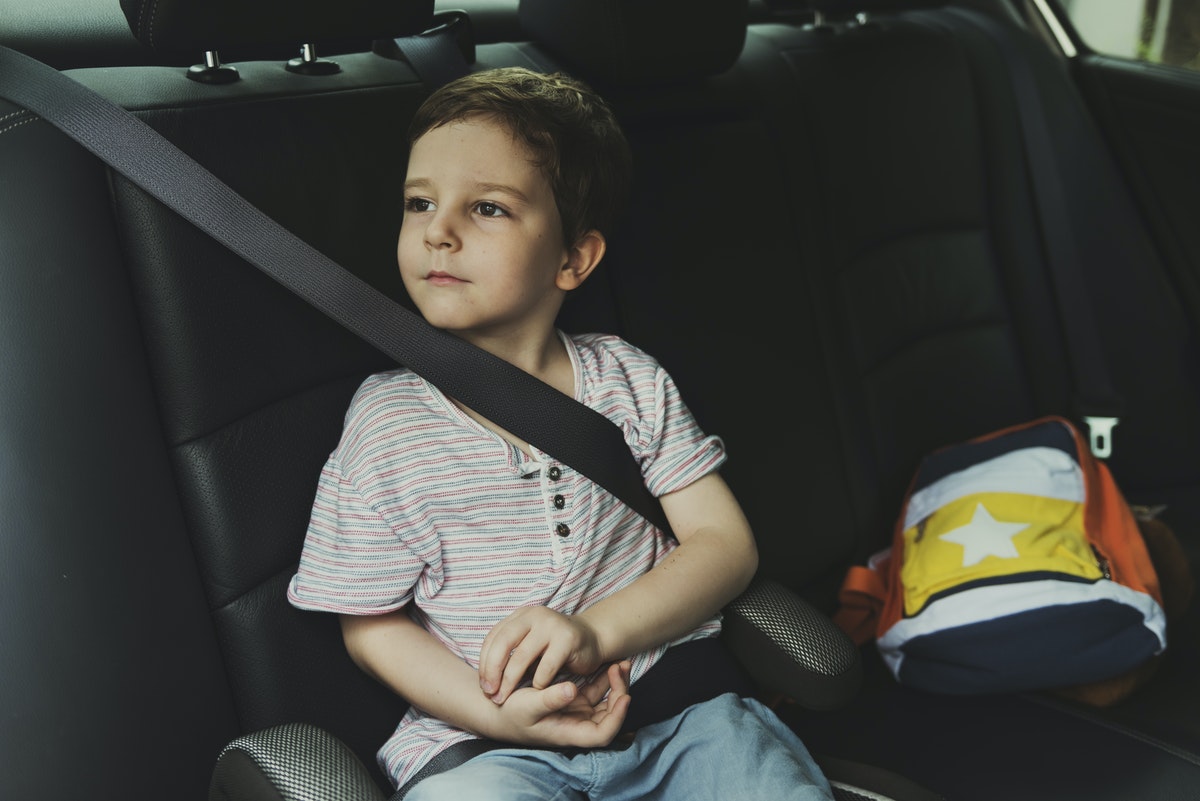 Belt-Positioning Booster Seats
When children first outgrow forward-facing harness limits, seat belts alone rarely fit. Lap belts end up on abdomens, shoulder belts on necks, and children tend to slouch more. Poor belt placement makes injury more likely and more severe. With booster seats, lap belts are guided to the strong upper thighs and lower hips, and shoulder belts cross the center of the chest and collarbone.  Many models also allow children to bend their knees more naturally – minimizing slouching and maintaining good belt fit. Highback and backless models are available, and combination seats and all-in-one seats have booster modes.
Children should ride in belt-positioning boosters from the time they outgrow forward-facing harness limits until vehicle belts alone fit correctly (usually between ages 9 and 12). When children sit all the way back on vehicle seats, they should still be able to bend their knees naturally over the front edge. Lap belts should fit snugly across the upper thighs – touching the pelvic bones. Shoulder belts should cross children's chests and collarbones.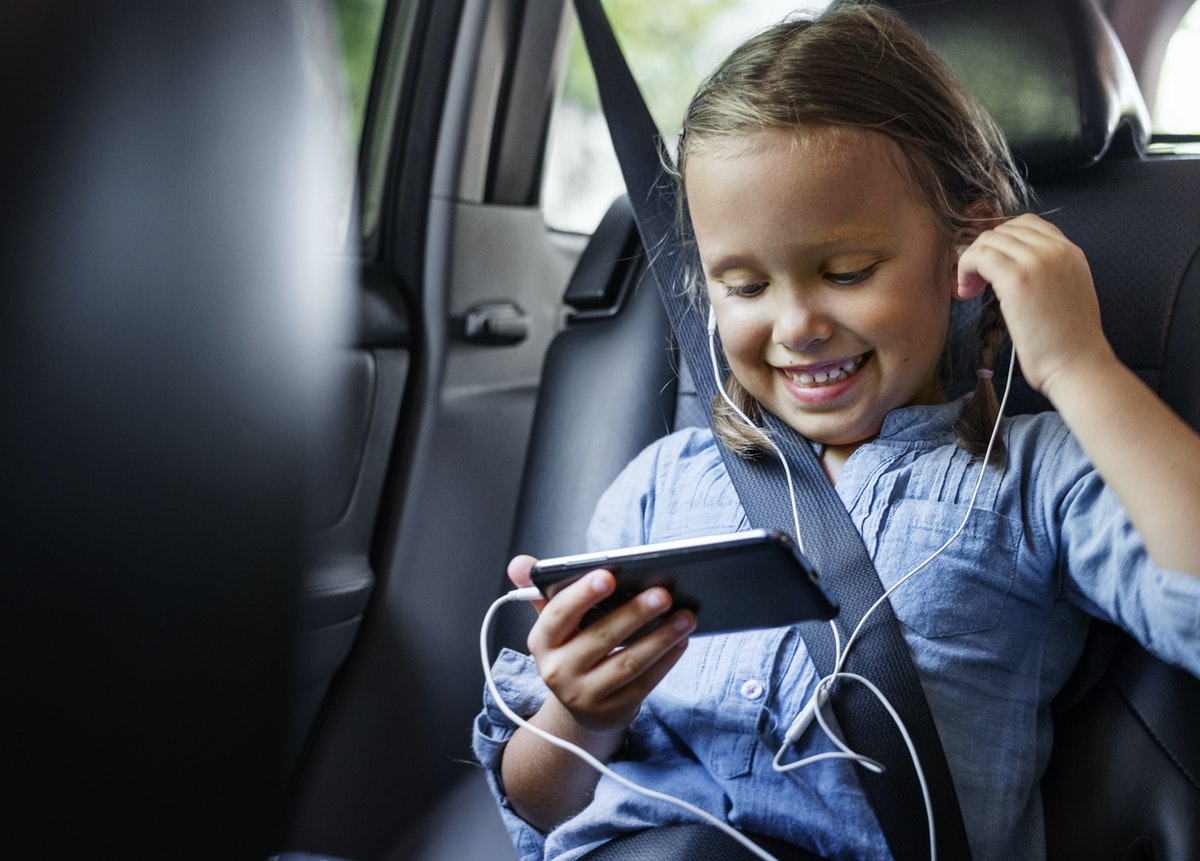 Vehicle Seat Belts
When seat belts alone fit correctly, children should use lap and shoulder belts. Lap belts should fit snugly across the upper thighs and touch the pelvic bones, shoulder belts should cross the center of chests and collarbones, and knees should bend naturally while sitting all the way back. If any of these fit items are not met, children still need to be using boosters.
Children should ride in vehicle lap and shoulder belts when they fit correctly, and should continue using them through adulthood.
Regardless of the car seat you choose, it is important to read and follow car seat and vehicle instructions. Research shows that 50%-75% of car seats are not used according to the instructions, placing children at greater risk.
September is Baby Safety Month and this year, JPMA is helping educate parents and caregivers on the importance of safely choosing and using the right baby products for your family. Play our fun, interactive hidden hazards game and visit www.babysafetmonth.org for more tips and giveaways.

Check out our car seat quiz: [QUIZ]: What Infant Car Seat is Best for You?
And these related car seat posts:
The Best Travel Car Seat for Infants and Toddlers
Baby Safety Month: Strap in for Safety While On the Go with JPMA
Choosing the Best Car Seat Stroller Combo for You