We are so excited to announce that BabyBjorn, the Swedish family-owned company, has launched a new version of the beloved classic bouncer design from 1961 with a new look and style – Bouncer Bliss. Created as a tribute to the 1961 version, BabyBjorn realized how immensely popular and essential their bouncer was to families everywhere and wanted to update the style and design of the ever-popular baby bouncer.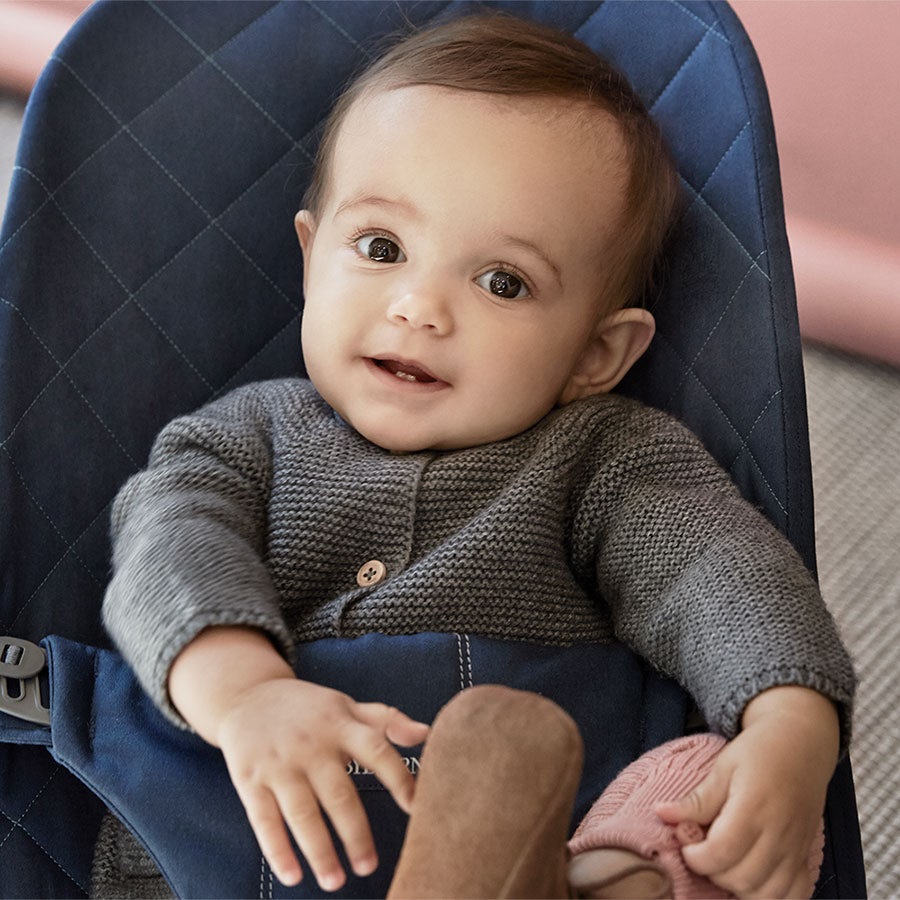 As a new parent, we wish we could sit and stare at our sweet little baby all day, but there are bills to pay, dishes to do, and food to cook! The Bouncer Bliss makes a wonderfully safe and supportive space for baby to relax while in the same room as the rest of the family. It's lightweight, so you can carry it from room-to-room, too.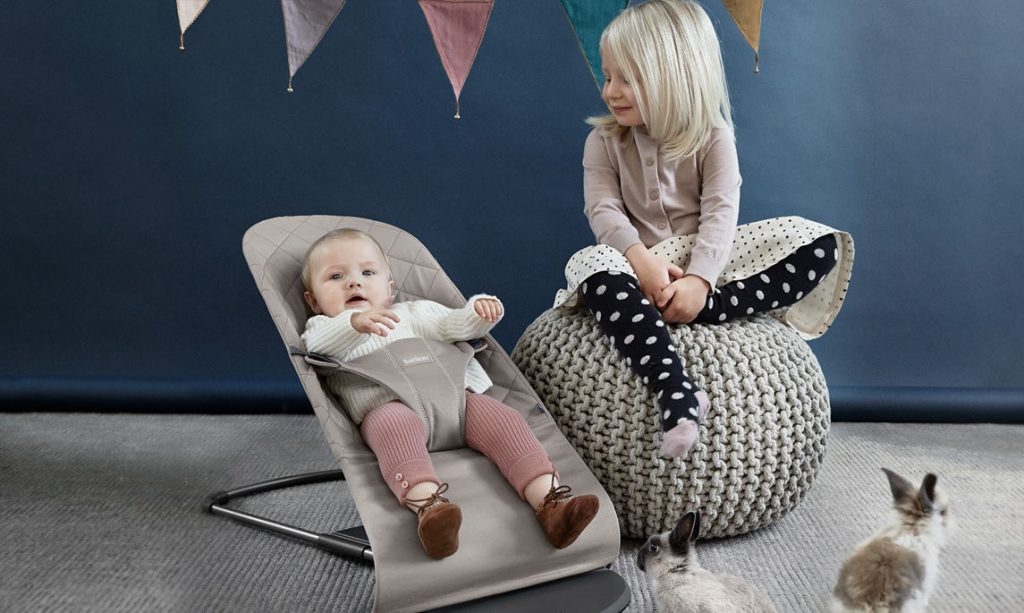 Bouncer Bliss is available in three new looks – a luxurious, quilted cotton in several lavish colors, a soft, cozy 3D jersey, and a lightweight, comfortable mesh in lots of fresh, modern colors. The gentle rocking creates a sense of bliss and tranquility, not just at the beginning of a baby's life, but later on as well. By having a safe space for baby to recline on the floor, it promotes interaction with other family members, especially siblings. Baby can sit face-to-face with their siblings for baby games and playtime.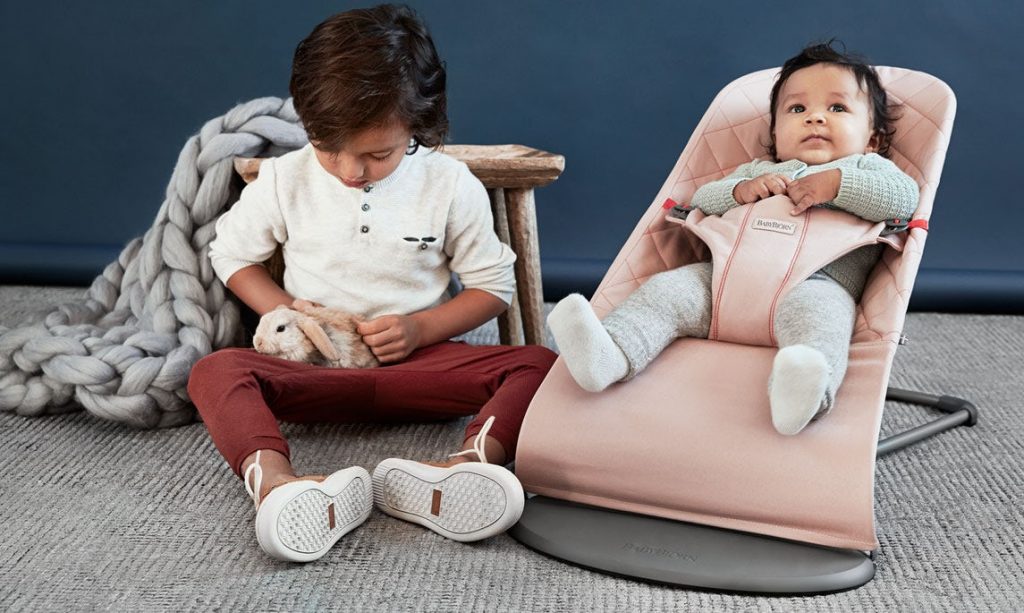 The soft and natural rocking, completely powered by the baby, requires no batteries or cords. This encourages babies' interaction with their sense of balance and motor skills, by rocking in response to their own movements. Because it doesn't need to be plugged in, you can bring the bouncer all over the house easily, while traveling, or even just in the front yard for some sunshine. The BabyBjorn Bouncer Bliss makes a wonderful baby shower gift and is an essential item for every baby registry too.
---
Join our Mom Creator community by signing up for our email list and receive paid and gifted opportunities with your favorite baby and kid brands in your inbox weekly!
Interested in becoming a mom content creator or influencer but don't know where to start? Join our monthly coaching membership specifically designed for mom creators.