A modern online photo album, Tinybeans, is a must-have for new parents, especially those living long distances from family. As a military family based in Alaska, having the first grandchild on both sides of our families, we wanted a way to remain connected with family and allow them to see our baby girl growing up and capture all her big "firsts". Enter Tinybeans! We've loved using Tinybeans online photo album to document and showcase her first year of life. The weekly flashbacks receive bring on the happy, proud mama tears every week!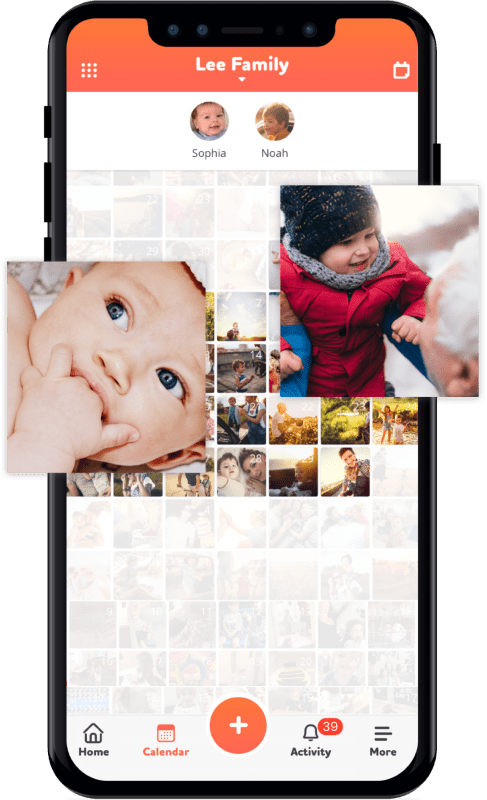 We paid for the premium membership because we wanted to be able to upload videos longer than one minute and keep some memories private for just the three of us! It has been worth every penny!
Another feature we love of this online photo album is the ability to build and purchase a photobook through the Tinybeans website. Though we haven't ordered it yet, we've started compiling and editing our book and we love the ease of doing so. We plan to purchase a photobook using the pictures we collected over the past year.
What our family members have to say about Tinybeans online photo album:
Dada: "It's very user-friendly and is a fun and easy way to keep your loved ones updated."
Grammy: "It's the first thing I check when I wake up every morning. We enjoy the pictures and videos and feel connected across the miles."
Grandpa: "It gave us an opportunity to see how much she changed from week to week. Love being able to go to one place to show off the granddaughter. I always look forward to mornings and check out Tinybeans first thing to start the day!"
Aunt: "It's nice to be able to see my niece grow and witness some of the special moments when I couldn't be there in person. It's neat to be able to look back at when she was little with their flashbacks."
Nan: "I look at old photos often. I'll just page through month after month when I miss her. I also think Tinybeans online photo album is a good way for you to get pictures to family members that you may not normally text pictures to."
Aunt: "It's a nice organized way for us all to see her growing up."
Aunt: "I enjoy being able to feel a part of her growing up even though we are so far away."
Learn more about Tinybeans and sign up for a free or premium membership here. Use code GUGUGURU20 to get 3 months of premium for free!
P.S. have a newborn? You may want to check out the best swaddle blankets for cute photo opps.