Wondering about the new Larktale wagon – the Caravan? We had a real mom, Alexandria Mooney, test one out with her adorable family – here's her take on why the Caravan – the new Larktale stroller / wagon gets 5 stars from this mama!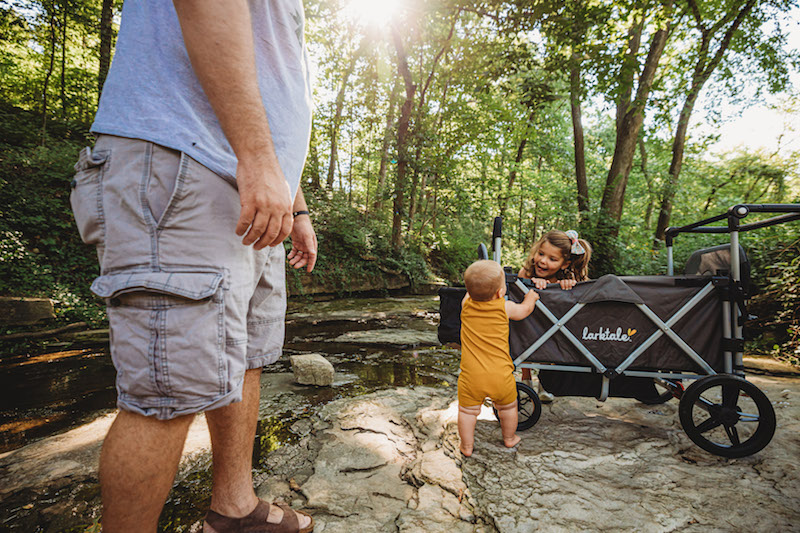 I am so in love with the new Larktale wagon – the Caravan. It truly is the most perfect companion for our family's outings and adventures! With the Caravan, there is a compartment for literally every.single.thing. — my kids included!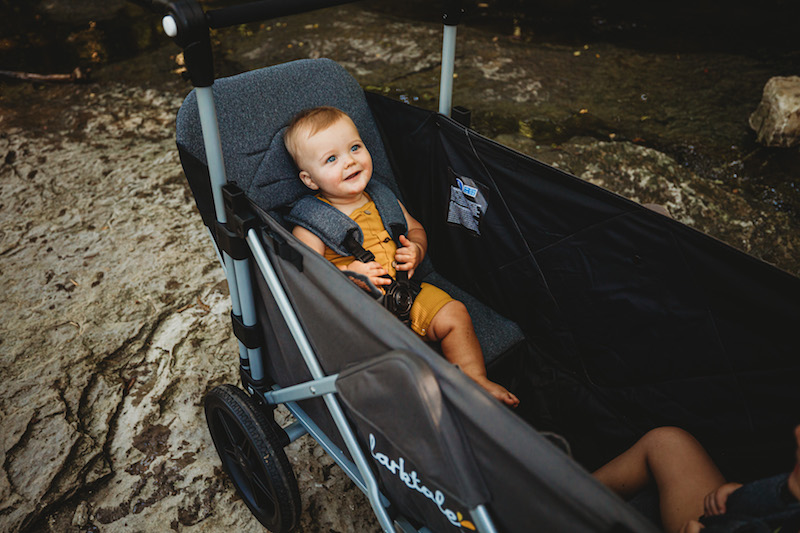 Of course, I appreciate the Caravan's two 5 point harnesses that safely and securely buckle my kiddos into their seats, and I love so much all of the pockets to hold our usually nine-million different accessories we bring with us out and about — snacks, water bottles, extra diapers and wipes, toys…and so much more!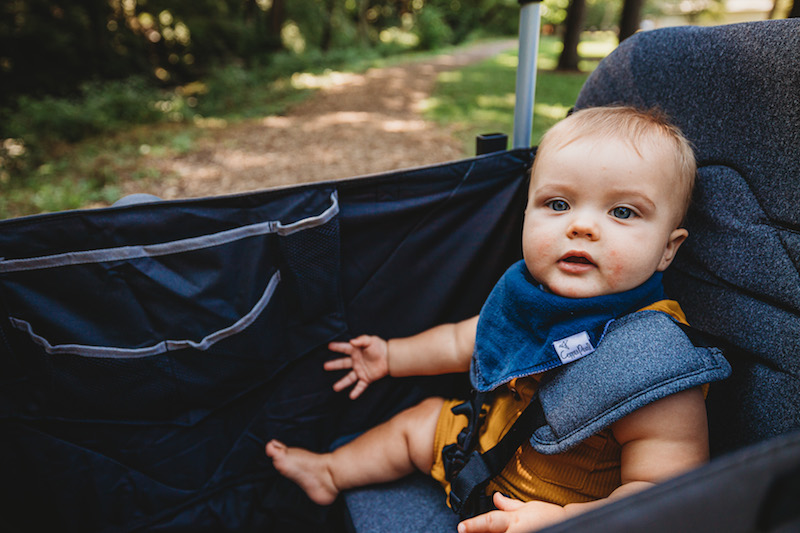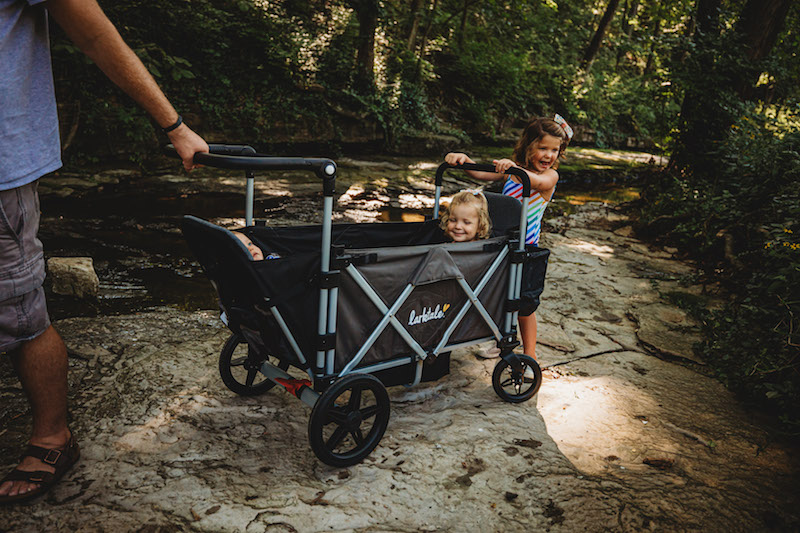 It is super easy to maneuver and steer the Larktale wagon, either from the front or the back of the caravan. You can push it or pull it, which is awesome because with traditional wagons you can only pull them! We've been caught in a few pop-up showers too, and the removable roofs are so perfect to keep the kiddos (and all of their gear!) dry!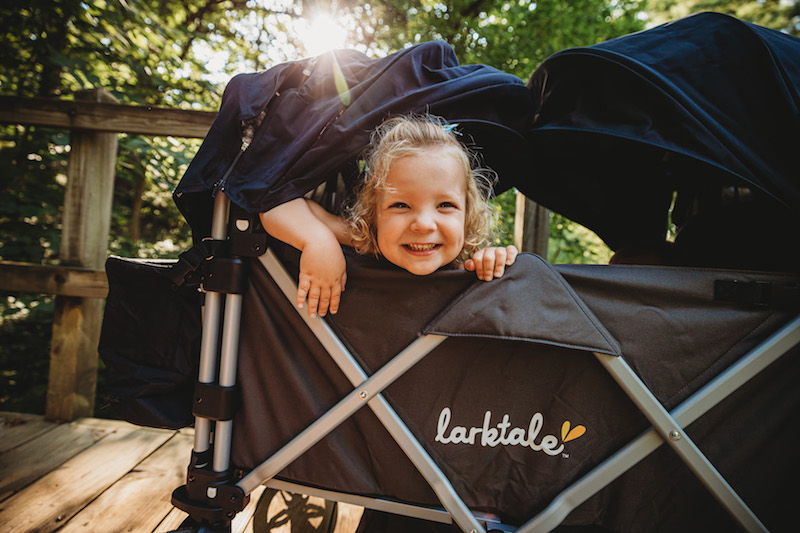 We love using the Larktale wagon for trips to our favorite creek, walks at the park, adventures to the lake, or just for a stroll around the neighborhood! The kids love riding in it so much and beg us daily to go for a wagon ride! We cannot love our Caravan any more!
Learn more about or purchase the Larktale Caravan on Larktale's website (affiliate link).
More details on the Caravan -the new Larktale Wagon:
Designed for growing kids with places to go, the Larktale caravan™ stroller/wagon has interior seating for two passengers. The easy maneuverability puts even more activities in play such as sporting events, outdoor festivals, camping, and the beach. And when your little one is tuckered out, only the caravan™ offers unique patent-pending reclining seats. You can also flip one seat forward into a flat base position to haul even more essentials on your outing or let your little ones stretch their legs
Add on a Sun Canopy Set! This accessory for the caravan™ protects each seat individually with a UPF50+ rating and built-in rain and bug covers. Sold separately in four colors.
Hint: Read more real mom reviews of the Larktale Stroller Collection including the Larktale Coast and Larktale Chit Chat here.
Use code GUGUGURU for 20% off at Larktale!
Thank you to our partners at Larktale for making a wonderful wagon and for making this sponsored post possible.