We know that it can seem overwhelming to register for everything you may need for a baby; so, we've broken all the necessities down into your Top 5 Must Have Essentials for every category you may need. Today we're covering the Top 5 Must Have Essentials for Mom's Hospital Bag; don't forget to add them to your registry!
One of the questions we get asked non-stop is what are the essentials a mom needs to pack in her overnight bag for the hospital. We picked these essentials because we've been there, done that and know what the basics you'll need are to make your labor and delivery a special memory.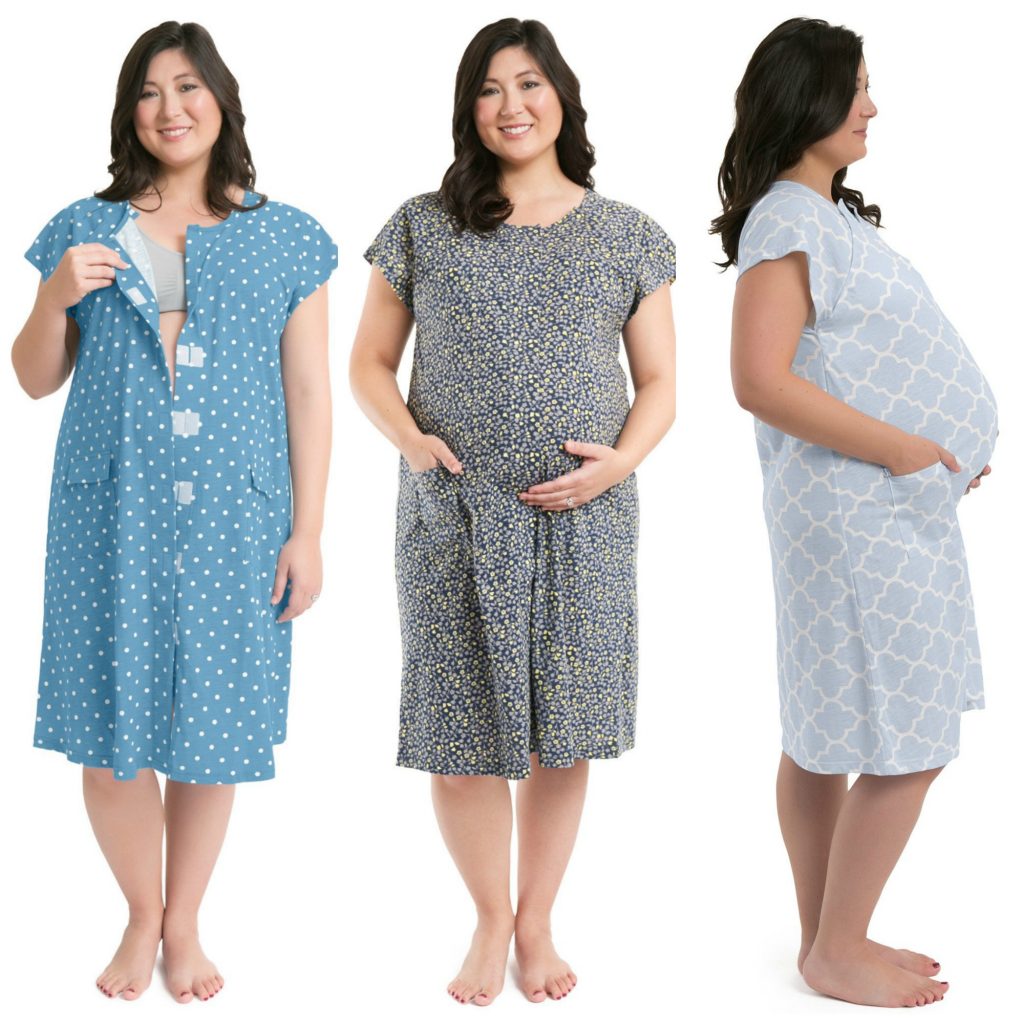 Kindred Bravely, The Bravely Labor and Delivery Gown: When you settle in to the hospital to start the labor and delivery process, most likely you will be handed a gown to wear during labor. Many women choose not to wear the hospital's gown and decide to wear something of their own, but this can be tricky, as often there are wires, epidurals, needles, and more, and the doctors and nurses need access to all parts of your body. Lucky for you, Kindred Bravely, known for their super soft maternity and nursing pajamas and bras, have thought of everything with their new Labor and Delivery Gown. With pockets for your phone as you pace the halls during contractions, to easy access flaps in all places, and most importantly, easy access for immediate skin-to-skin with your new baby. It comes in a bunch of adorable patterns and will surely make you feel a lot more put-together and "human" during labor and delivery.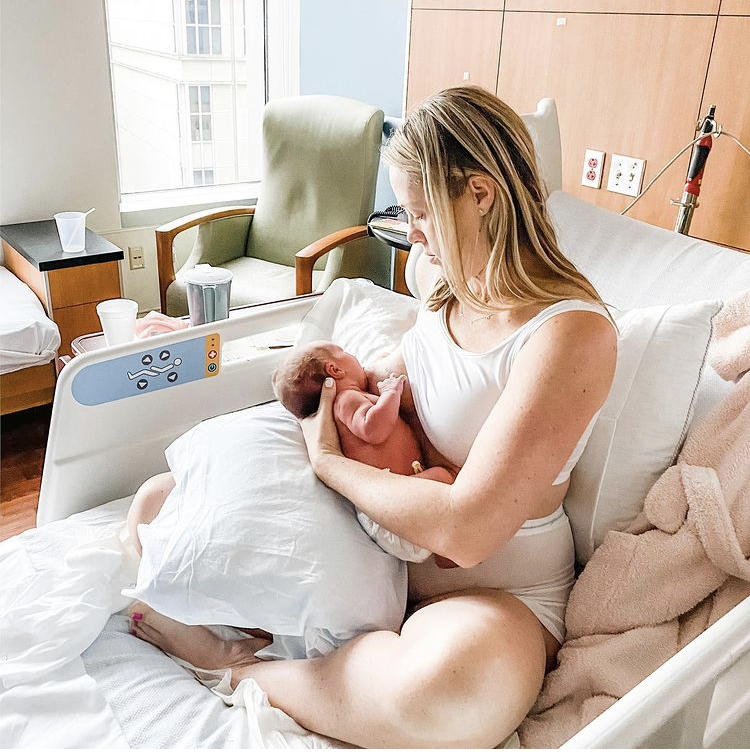 LARKEN X Bra + The Signature Tank: After you deliver the baby, you're going to want to put on some "real clothes," but also need access for breastfeeding. We're huge fans of the Larken X Bra and their Signature Tank, because it will look great on you when guests come to visit and you can easily nurse in it too. The Bra is completely hands-free for nursing or pumping and doesn't have any elastic, holes, zippers, clips, or hardware. A great alternative to many other nursing/pumping bras on the market. The tank is made with an ultra-soft micro-modal spandex blend, with added length to fit you throughout pregnancy and beyond. Both items are extremely comfortable and can be easily worn well beyond the nursing/pumping days!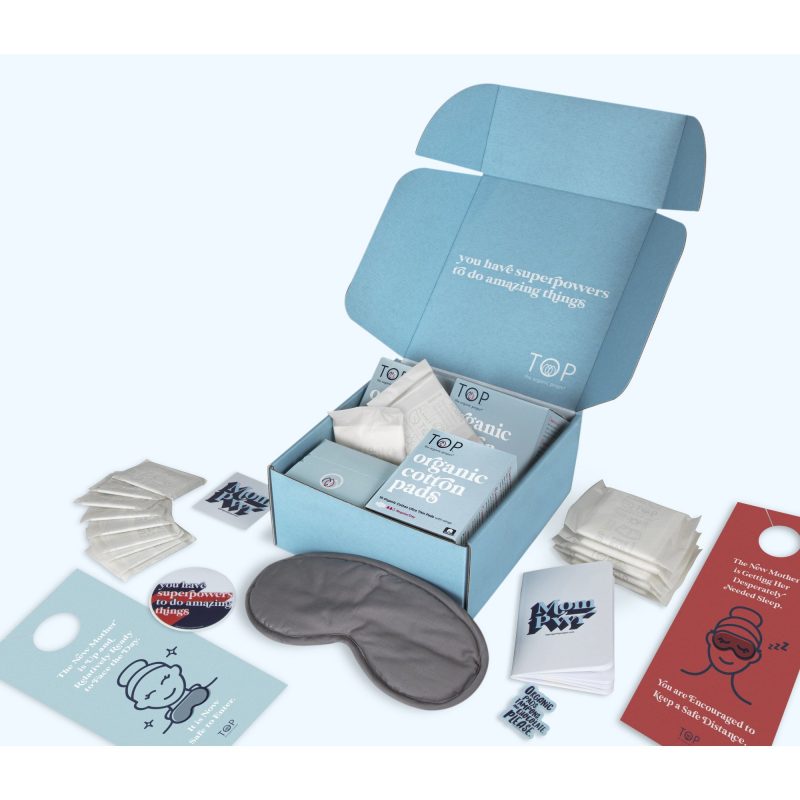 TOP New Mom Gift Box: It's no secret that recovery after delivering your little one can be a bit messy. We spend so much time and energy learning how to care for our new bundle, that we often forget to take care of ourselves. Prioritize your own needs with the New Mom Gift Box from TOP. Creating feminine products from plant-based, organic materials, this Mom-Owned company is a top recommendation at Gugu Guru. This makes a great gift for your sister, friend, or co-worker about to deliver.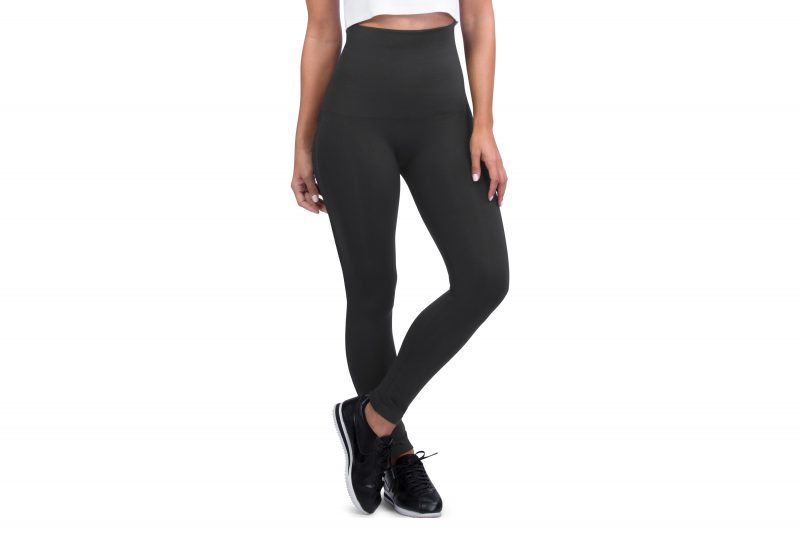 Belly Bandit Mother Tucker Leggings: First, we can't help but laugh every time we read 'Mother Tucker.' These high-waisted leggings are the best thing to slip on for gentle, postpartum compression. They are also nursing-friendly, helping keep your core supported throughout those early days in the hospital. They will be one of your top-worn clothing items during fourth trimester and beyond.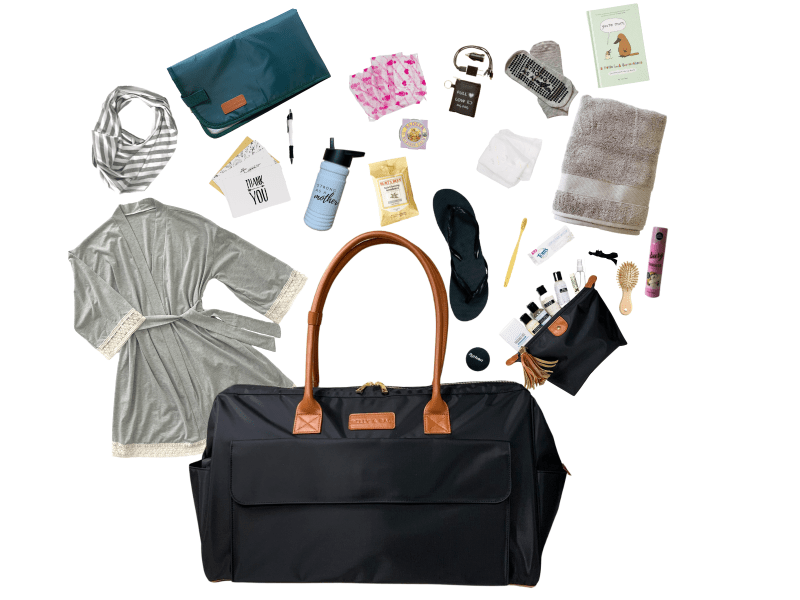 Baby Boldly Birth Bags: There are two types of moms we work with – those who like to pack their own hospital bag and those who prefer to have it arrive at their home pre-packed with excellent, non-toxic products. Baby Boldly Birth Bags are for both! Their bags come in a variety of sizes, from 'Minimalist' to 'Fully Prepared.' Full of great items that you may forget, you will have plenty of toiletries, hair ties, and the wonderful 'grippy socks!' Deisgned 'by mamas, for mamas' they even offer a Pack-it-Yourself Bag, great for experienced moms who know exactly what they'll need.
See more top tips:
What to Put on Your Baby Registry
Ultimate Hospital Bag Packing List
Hospital Bag Musts – The things you may forget!