–Sponsored Post–
As a new parent, when you're handed a tiny infant to take care of, it can feel very overwhelming! Wouldn't it be wonderful to have a way to monitor your new little one while they're sleeping, so you can rest easy and sleep too? Snuza,  known for spearheading the innovation in one of the biggest trends in the marketplace right now, wearable tech for infants, has just released their Snuza Pico Movement Monitor, which is unlike anything else on the market. While some of the newer baby movement monitors are fitted beneath the baby's mattress, Snuza monitors attach directly to a baby's diaper and alarms if no abdominal movement is detected. This early detection provided by Snuza monitors offers a solution to help bring peace of mind to parents.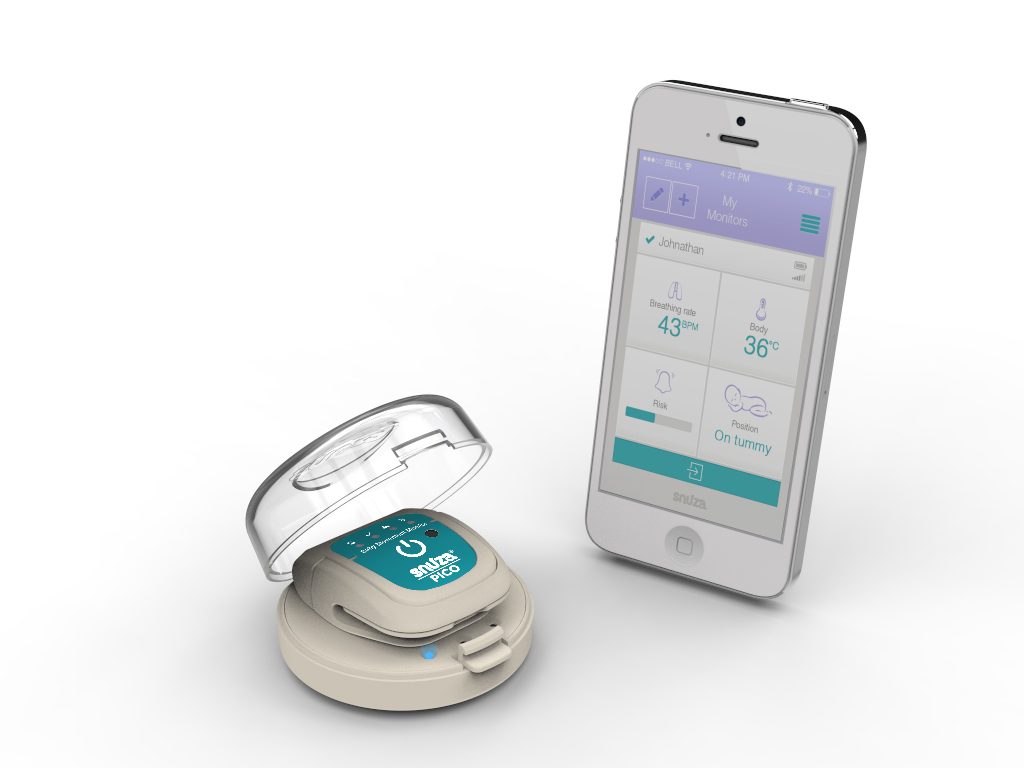 However, Snuza has recently revolutionized the monitor market with their Snuza Pico. The revolutionary new Snuza Pico is the first wearable baby movement monitor in the line that allows parents to directly connect to a smartphone or tablet via a Bluetooth App! The Pico attaches to your baby's diaper and using a patented contactless sensor, monitors abdominal movement of your baby. By using this contactless sensor, the Pico does not need to touch your baby's skin, which in turn reduces the amount of false alarms caused by loss of contact. If there is no abdominal movement detected after 15 seconds, the device will vibrate in an effort to rouse the child awake. After 20 seconds of no abdominal movement, the Pico will alarm. Parents can also select an optional movement rate warning, which alerts parents if baby's abdomen moves less than eight times per minute.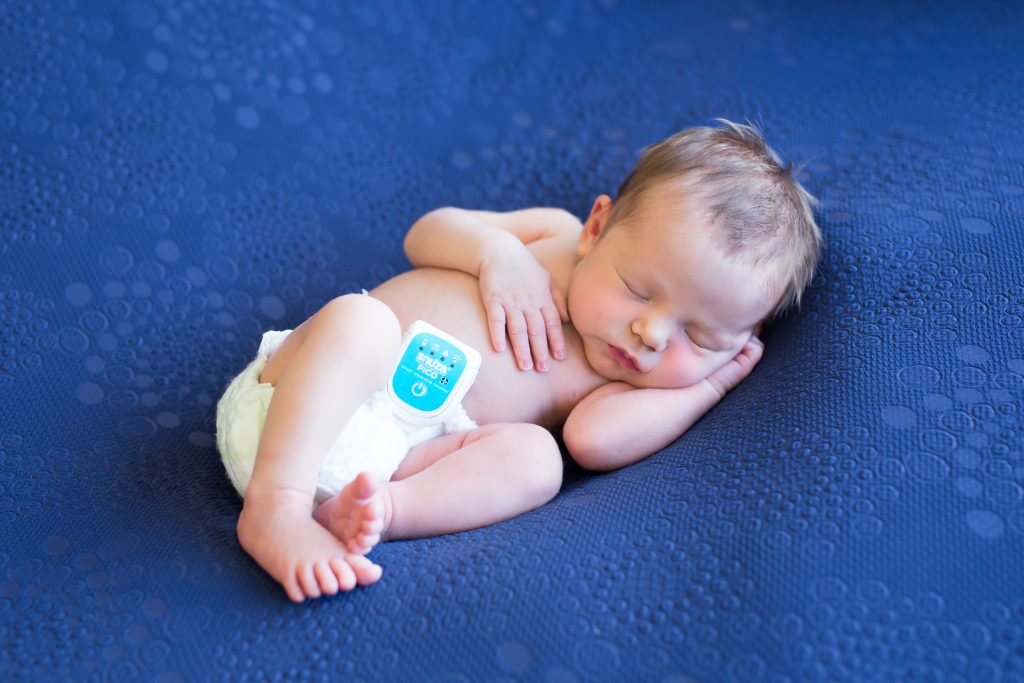 The App, which is Apple and Android compatible, also monitors a baby's abdominal movement, skin temperature, sleeping position (side, face-down, face up) and fall detector. It also features an on/off button and alerts parents if they become out of range. The Pico unit can be accessed by multiple smartphones so that parents and/or caregivers can monitor multiple Pico units from one or more smartphones. Snuza wearable movement monitors are made with hypo-allergenic, medical grade plastics and do not send or receive radio frequency signals. There are NO wires, cords, cables or sensor pads that could potentially harm baby. Weighing only 1oz, these monitors are the lightest of their kind on the market today.
For more information, check out the Snuza website, Facebook, Instagram, and Twitter.
Thank you to Snuza for making great products to keep our babies safe and for also making this post possible.