Belabumbum is all about comfort. Throughout pregnancy, postpartum, and beyond, their items have been created with mamas in mind. As moms, we are always on the hunt for high-quality, multifunctional clothing items. Those comfy basics that you need each day, but also want to wear. The problem is, there are so many items out there and many of them are uncomfortable! We sent some of our real moms a set of Belabumbum's eco-friendly (and ethically sourced) leakproof intimates to review. Here's what they had to say:
Kelsey, 2nd Time Mom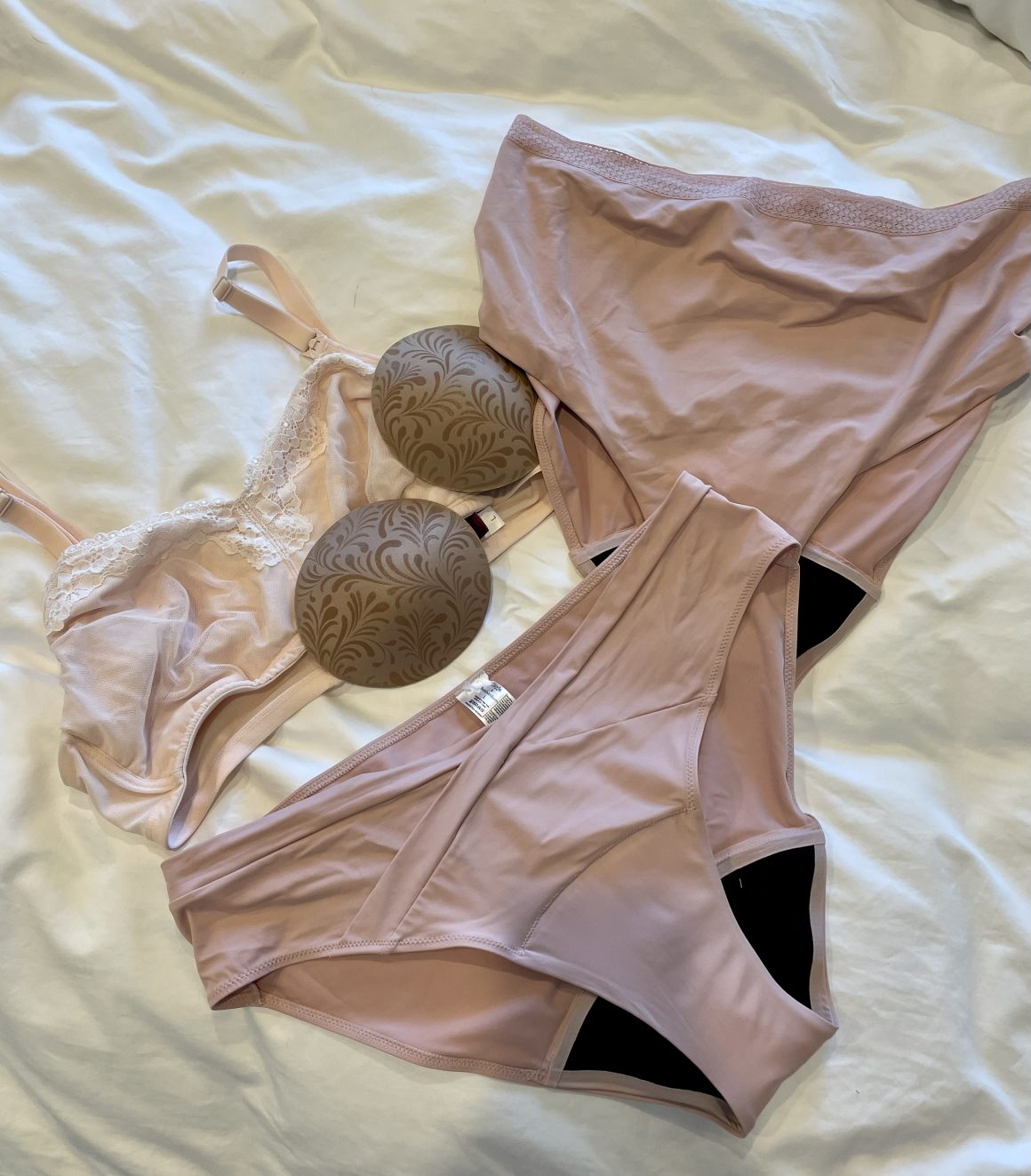 The Belabumbum products were better than I could have imagined! I loved the material and femininity of the Enora nursing bra. The bra was super easy to clip and I liked how the leakproof nursing pads could slip in and give it some extra padding. The nursing pad material was thick, moisture-wicking, and truly way better than the itchy disposal nursing pads I have used in the past.
The smoothing brief was my favorite! It felt very secure and the absorbent lining was an extra bonus. The low rise brief was a good option to wear with jeans or a lower waisted pant. Both briefs are a buttery soft material and all products tried were true to size!
Alex, 1st time Mom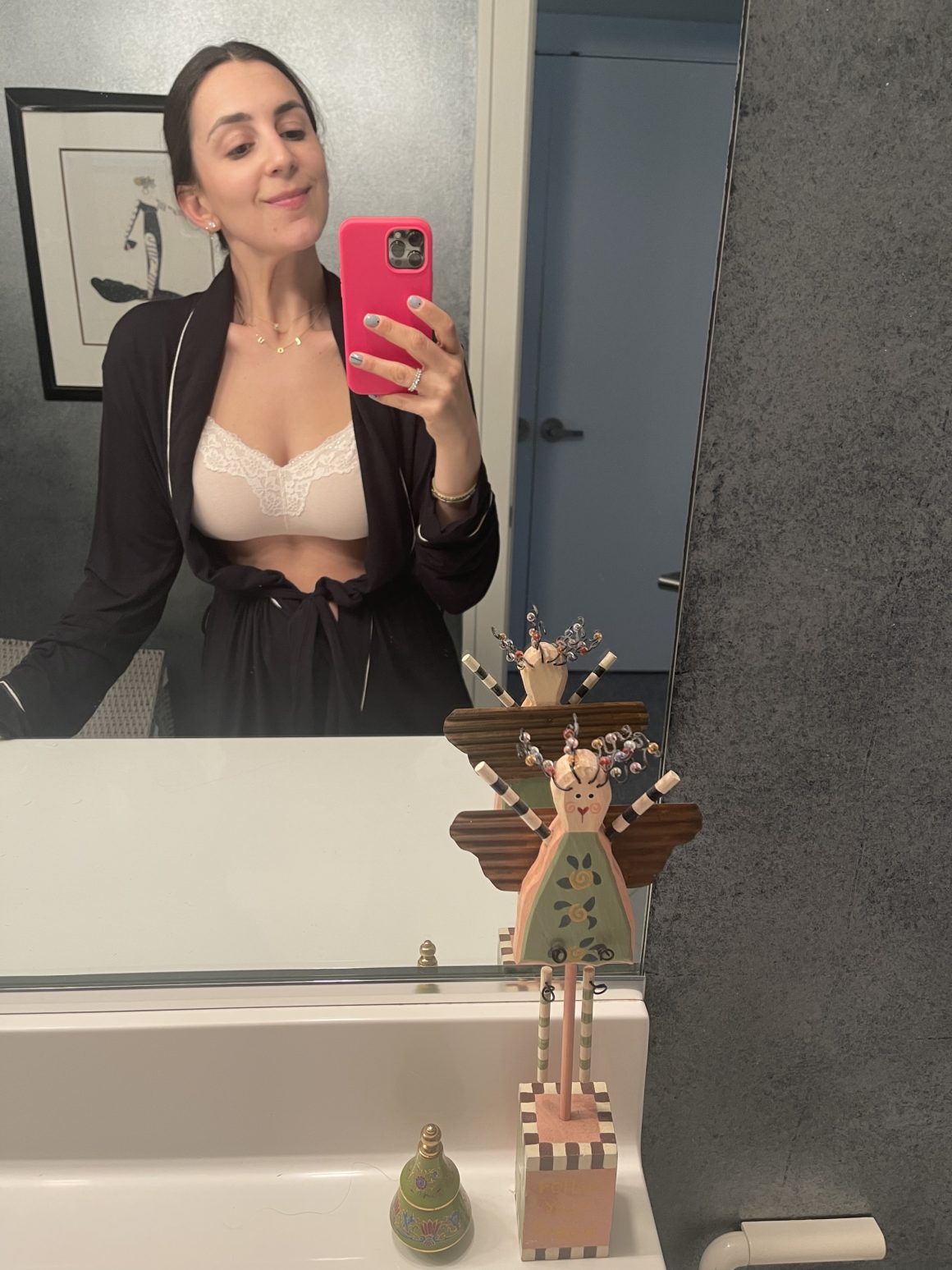 The leakproof bra and pads have been great during my breastfeeding and pumping journey! My little one is almost 5 months old and I've worn it a couple of times each week when I want something a little sexier than my usual pumping sports bra. The bra is very comfortable and the lace doesn't show under my top. I typically leak in the morning and didn't have any issues with the pad inserts when I wore them – kept me leak-free!
The panties weren't for me as the sizing seemed to be inconsistent with regular sizing. I received my true size, but they were almost two sizes too big and I was unable to wear them. In my opinion, the panties are better suited for maternity vs postpartum.
Christine, 2nd Time Mom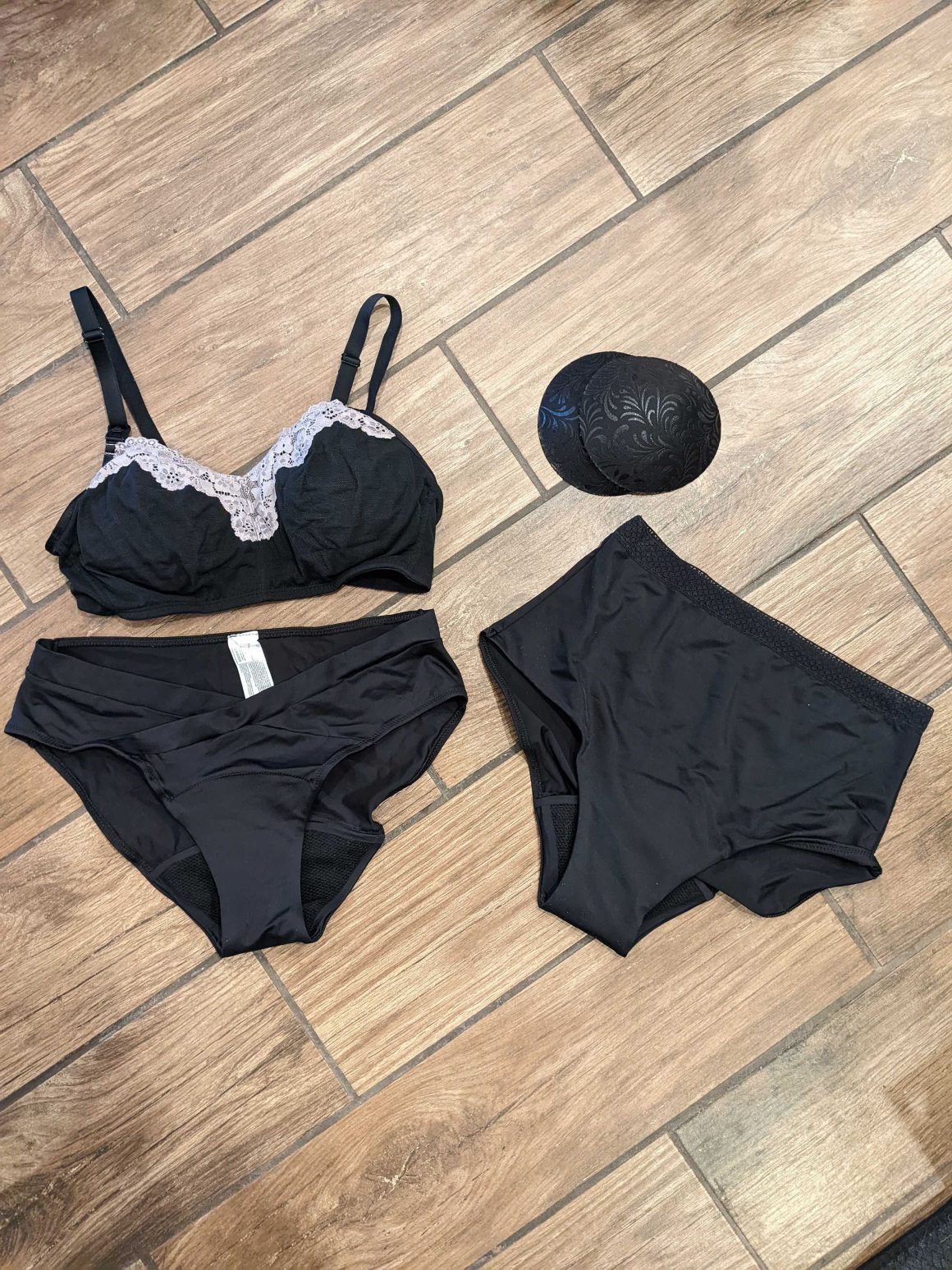 These are my favorite reusable nursing pads that I've tried. The non-slip design on the outside keeps them in place, even in nursing tanks where they'd normally slide around. They're thick and absorbent to prevent any leaking. The nursing bra is comfortable and the touch of lace is tasteful and flattering. Something fun for a nursing bra.
While I can't speak to the leakproof functionality, I thought the undies were very comfortable. They were definitely something I can see myself wearing. I do think the high rise would probably be more comfortable immediately postpartum or even while pregnant.
Thank you to Belabumbum for allowing our moms to test your wonderful products.
Looking for more Real Mom Reviews?
Real Mom Reviews: Nanobébé's Flexy Silicone Bottles
Crane's Deluxe Cordless Breast Pump: Our Village Weighs In
On the Go Must-Have: Baby K'tan Diaper Bag
---