There's a lot of "stuff" associated with the act of parenting. From gear to clothing to feeding and beyond, it just seems like the stuff will never end. Maybe you're a minimalist parent or maybe you're just eco-conscious. You may even be looking to simplify your everyday. There are easy ways to help make a difference for our Earth and reduce your footprint as a parent.
Get Thrifty
Shopping second-hand is a great way to reduce your footprint as a parent. You'll also save money by doing so! Everything from sleepers to everyday clothing to toys can be found at your local second-hand store. Check in at the end of a season to find coats and jackets that other children outgrew. If you do not have any local options for second-hand shopping, consider websites like Poshmark and ThredUp. Both have sections for children's clothing. While you will have shipping costs and packaging involved in the process, you'll still help keep clothing out of landfills and save some money in the process.
Cloth Diaper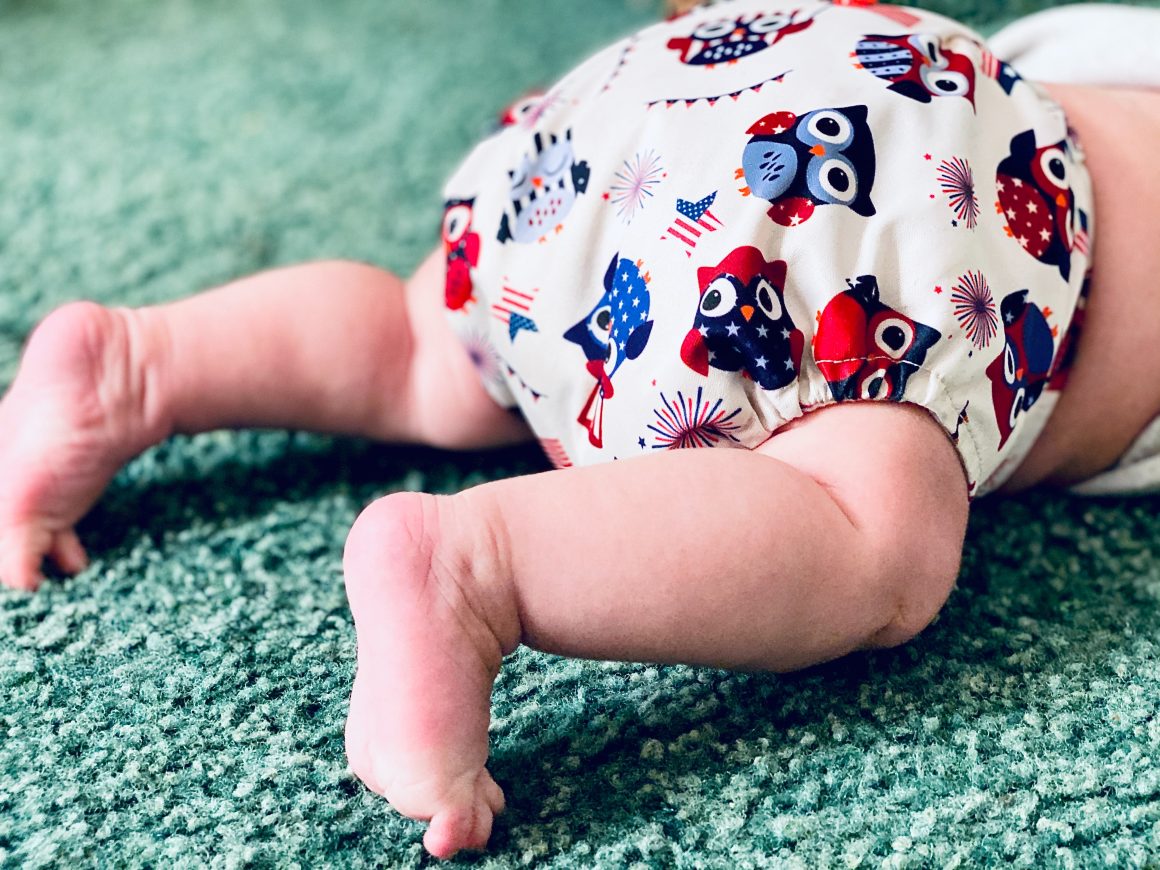 Keeping one-use diapers out of landfills by using cloth diapers is a smart way to reduce your footprint as well. While it does require an upfront investment, cloth diapers can be used for multiple children through a number of years. You can take it one step further by also using cloth wipes. As a bonus, cloth diapering options often help when it comes to babies with super sensitive skin. If cloth isn't right for you and your baby, consider a more eco-conscious diaper brand like healthynest!
Make Your Own Baby Food
Ditch pre-made baby food from the store and start making your own baby food. On top of tasting better, you'll help eliminate plastic waste and help chip away the production cost associated with industrialized food processing. As a bonus, you will know exactly what goes into your baby's little body—and it will taste better to them as well. Not sure where to start? Check out what some parents in our Gugu Village had to say about the Mumum Baby Food Maker.
Pass Things On
Once you're done with a size of baby clothing, some developmental toys, and your maternity clothing, don't just store them in tubs in your basement or throw them away. Pass them on to family and friends who can use them. Not only will you help reduce your footprint by keeping useable material in service, but you may be helping someone out who can't verbalize they need some assistance. If you don't have any close friends or family in need of your ages and stages items, consider finding a clothing and toy swap. If there's not one in your area, reach out to some local charities or organizations to see if they would be interested in helping you start one in your area. Think of the change you'd be creating by being the one to say, "I can help!"
Get Crafty
It's difficult to eliminate every single piece of one-use plastic or other types of containers in our lives. As an example, if you need to formula feed, you regularly have an empty container. Instead of tossing it (into your recycling bin if possible!), consider various ways to craft it into something else. Make it into a pot for some new plants. Can you store something in it? What about making it into a drum for your toddler? If you can use something even once or twice more, you're helping cut down on waste. Look at something twice before tossing it in the bin.
---