When a woman is pregnant, it's often assumed that she has a partner or family that will help her and the baby out. However, when you're a single mom, that's not always the case and even family eventually goes home. Gugu Guru rounded up some must-haves to help make life a little (and sometimes a lot) easier for all of you amazing single mamas.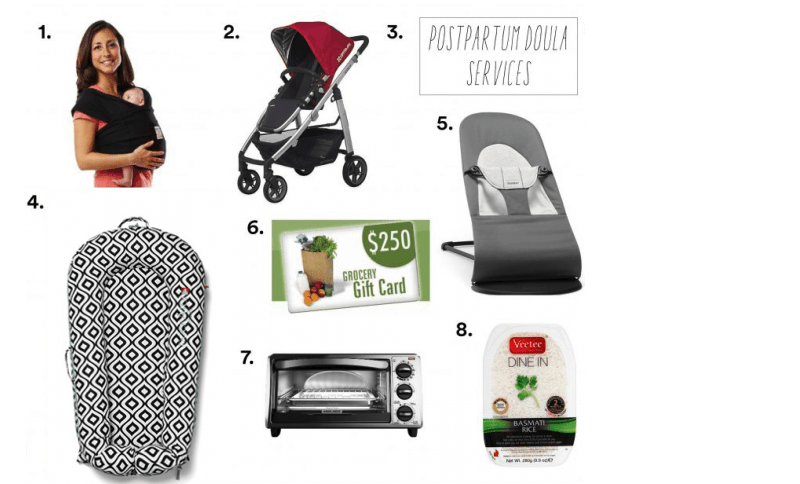 Baby K'Tan
Recovering from a c-section alone? The Baby K'Tan is a lifesaver. Since most doctors/midwives recommend no heavy lifting until after 6 weeks, nestle your little one in her Baby K'Tan to transport her to and from the car. Plus, babywearing can help you get tasks done around the house (not to mention that babywearing is proven to have great emotional and biological benefits for both mom and baby.)
UPPAbaby Cruz
We can't rave enough about this stroller. It turns on a dime (even when using only one hand), has a huge storage basket at the bottom that is big enough to hold a week's worth of groceries for a solo mom, and is super easy to maneuver.
PostPartum Doula Services
If you don't have family or friends who can help out, a postpartum doula can lend the educated, nurturing hand that you need. Whether it's bathing the baby, giving you tips on helping baby sleep, helping you with your emotional recovery after birth, or light housekeeping and meal prep, a postpartum doula can help make the first few weeks much easier.
DockATot
Chances are you will be juggling a ton of tasks on your own around the house. The DockaTot provides a safe, portable napping spot for your little one anywhere in your home. Better still, it's an easy way to make bedsharing safer. For a single mom, bedsharing can be a sanity saver. (Please seek your pediatrician's advice if you have questions or concerns about bedsharing.)
Baby Bjorn Bouncer Balance Soft
This bouncer will become your best friend! It's lightweight and easily portable, so bring it into the bathroom and baby can bounce himself while you shower. It also grows with the baby (just increase the angle of the seat as baby gets older and add on the toy bar when they're ready).
Giftcards for Local Grocery Stores that offer Curbside Pickup
Or better still, gift cards to grocery stores or services that deliver groceries to your home. Save yourself the time and (precious) energy of having to shop!
Toaster Oven
You'll wonder why it took you so long to get one! Consider freezing meals in individual sized disposable pans that you can pop them right into the toaster oven, so you're not stuck eating the same casserole for 4 days straight. (This also works for individual portions of brownies. And yes, there is nothing like a warm brownie straight from the toaster oven at 2am.)
Veetee Rice
Microwavable rice, you say? Yes! And it's surprisingly delicious. 11 varieties, 2 minutes in the microwave, 1 happy new mama.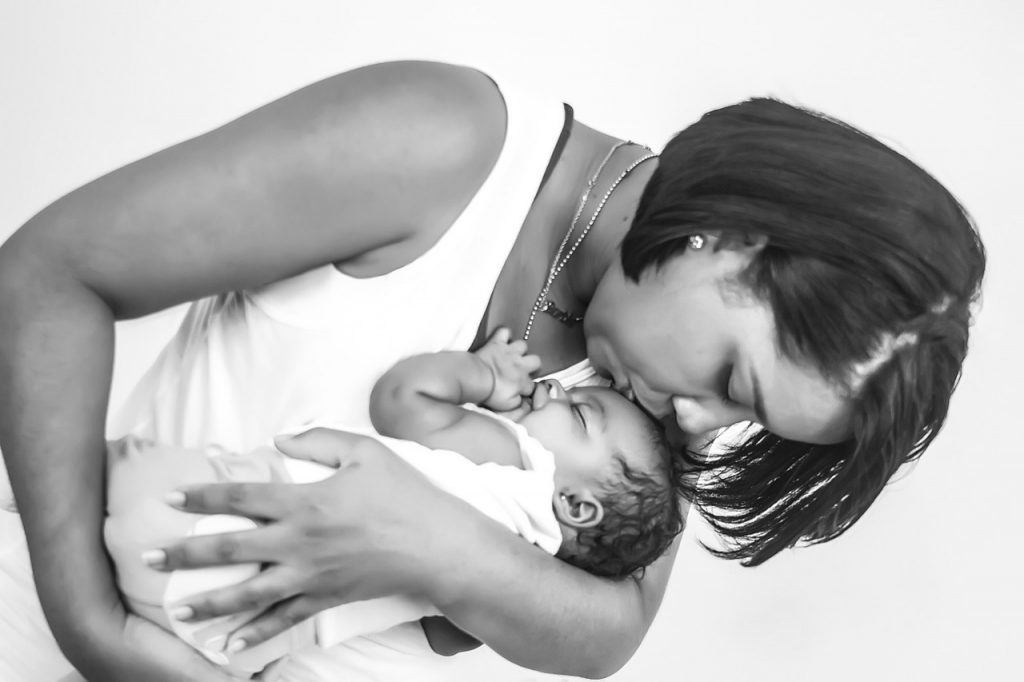 Of course, surviving the early months as a single mom goes far beyond have just the right "things." Here are some tips on taking care of your emotional health:
Emma Johnson, creator of WealthySingleMommy.com, a website for professional single mothers shared with us that as a new single mom, "it can be easy to compare yourself to all your traditionally married friends, and their Instagram-friendly pics of their nursery, baby room, cute outfits, and all the material goods that marketers push on new mothers. Tip #1: RESIST! Happy, healthy, thriving single mom families do one thing very well: Live within their means. This includes building a life on the budget you have now, building a network of friends, neighbors and family who will support you logistically in terms of child care, sick care, and other emergencies." Plus, she added how important it is to take care of yourself, mama! For, "Martyr moms are not good moms, and the more you care for your physical health, with fitness, rest and quality food, emotional well being with time spent with positive people who love you and your kids, a romantic life, and give yourself the freedom to build a big career with high income goals. There is no such thing as decisions 'as a single mom.' Prioritize an amazing life, and make it work for your family, no matter what that family looks like."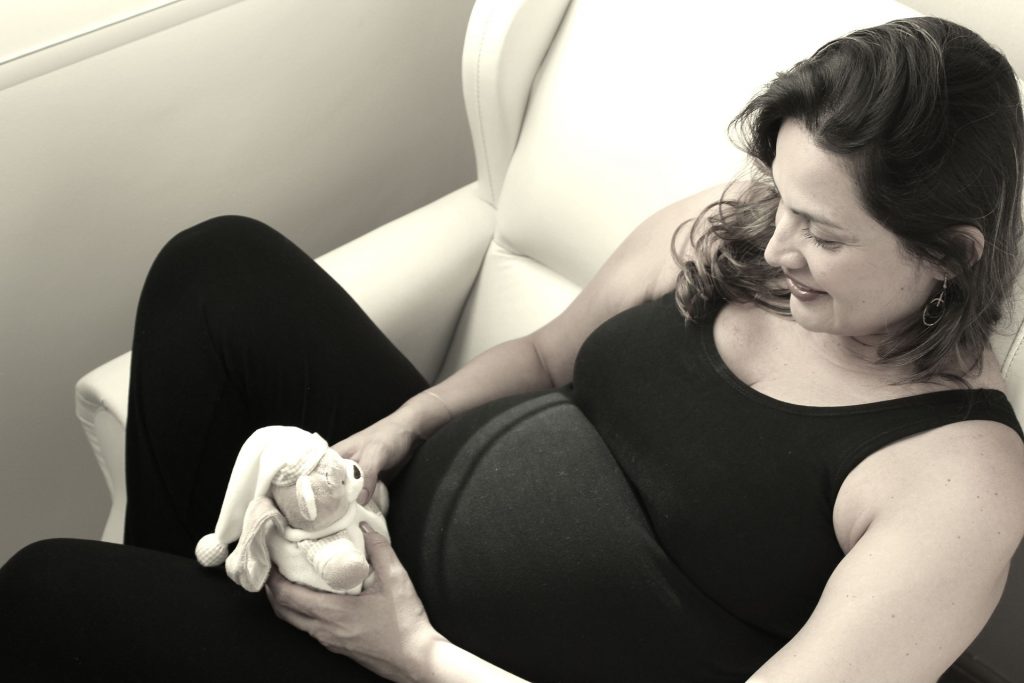 Psychologist Naomi Bernstein, from NaomiBernstein.com, speaks a lot about using the 5 Love Languages (Receiving gifts, Quality time, Words of affirmation, Acts of service, and Physical touch) as self-care for yourself as a single mama. As she says, "If these displays of affection are necessary for an individual to feel fulfilled in a relationship, the same is true for someone who is single. Knowing your own love language and loving yourself in that way is necessary in order to feel fulfilled. When you do not have a romantic partner to send messages of love and appreciation you have to find other ways to get the message across to yourself. You can provide yourself with any and all of these love languages. It may sound awkward at first but it is possible and necessary, especially as a single mother."
Check out some of her tips for using the 5 Love Languages as a single mama:
Receiving Gifts – Make an Amazon wish list for yourself and if you've had an especially hard day or even just to recognize that you've done something worthy of special appreciation, buy yourself something!
Quality Time – Call an old friend for a chat, eat Chex Mix in front of the TV, read a good book, meditate, exercise anything that is all focused on YOU and what you want to do.
Words/thoughts of affirmation – Write down positive thoughts about yourself and read these to yourself daily. Create and write down a list of positive empowering mantras. Make sure you pay attention to all the good you do and take focus off of mistakes or imperfections.
Acts of Service – Ask for help. If you find yourself thinking, "I don't need help, I can do it on my own" or if asking for help makes you feel weak or incapable, remind yourself that we weren't meant to do this on our own. We were meant to be surrounded by friends and family to help one another.
Physical Touch – When you're not in a relationship it can seem hard to provide this for yourself, but you can. Cuddle, hug or hold hands with friends, family and your children. Treat yourself to a massage, facial or mani/pedi!