Gugu Guru was so excited to be able to help the ultimate fit mama-to-be and professional athlete, Christina Vargas, with her baby registry. If you're one of those people who regularly uses the #fitfam hashtag on Instagram, you're probably very familiar with this I.F.B.B. and two time Olympian figure and bikini pro. If not, you can get to know her on Instagram here and follow her pregnancy and soon her postpartum fitness journey.
Here we talk about why the Bumbleride Indie is the perfect match stroller for Christina's active lifestyle and her baby registry.
Christina was looking for a gorgeous, high quality, all-terrain jogging stroller to fit within her fitness-focused lifestyle that is also suitable for everyday use.  Chock-full of must have features like air filled tires, a large canopy and more, Gugu Guru recommended the Bumbleride Indie for Christina's registry.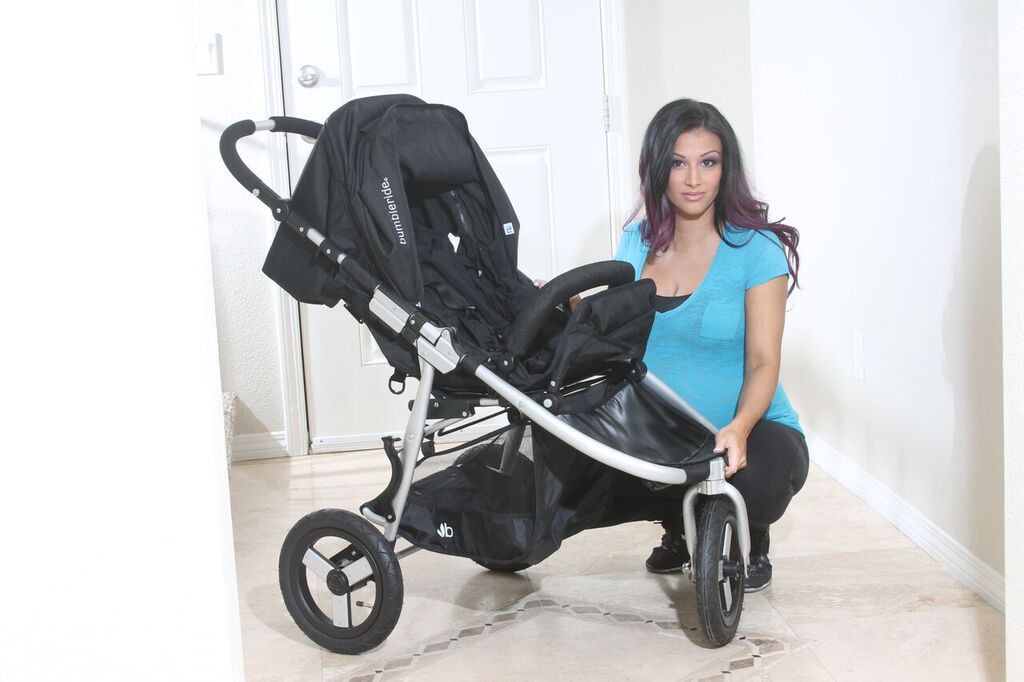 Air-Filled Tires
Indie is equipped with  12″ air-inflated tires, including a lockable swiveling front wheel. The air filled tires make it perfect for on or off road strolls and the lockable swiveling wheel makes it appropriate for jogging or a trip to the supermarket. Christina lives in Las Vegas, which has various terrains from the city's famous strip to Nevada's beautiful national parks. She needed a stroller that can handle them all and Indie fits the bill.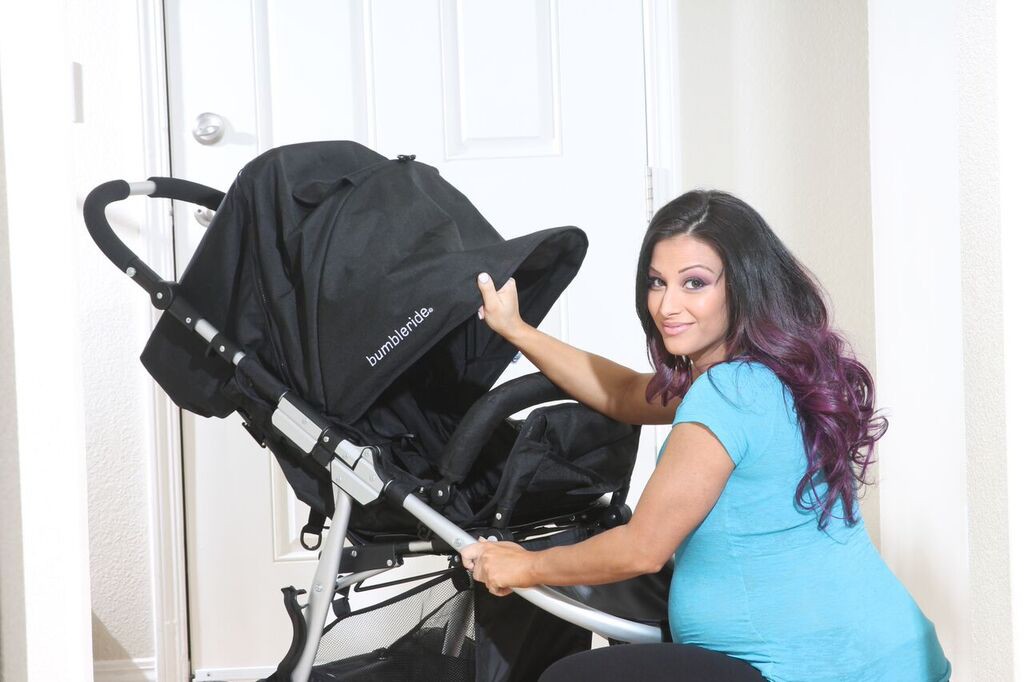 Oversized SPF 45 Canopy
Indie's large, SPF 45 sun canopy extends to protect baby from harmful UV sun rays. Seeing that Vegas is known for its sunny, desert climate, a large sun canopy is certainly a must for Christina's baby's ride.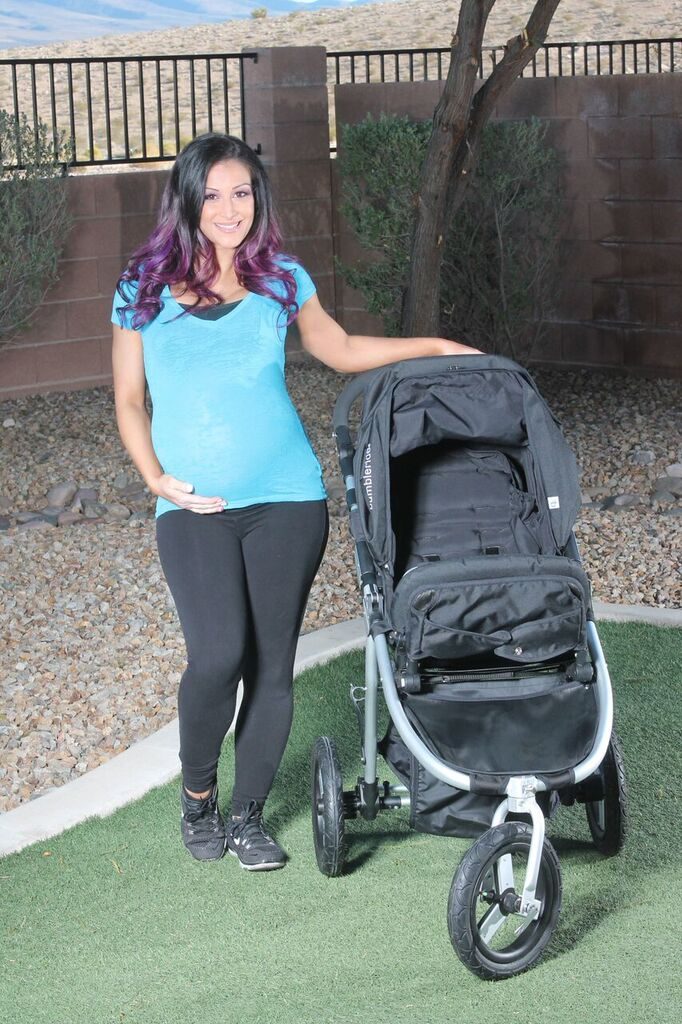 Ample Storage
Indie's over-sized cargo basket can store all of Christina's essentials. Since Christina is on the move a lot, especially back and forth from her home to her second home (AKA the gym), ample storage – to carry her clothes, personal items and soon baby's items – is a necessity.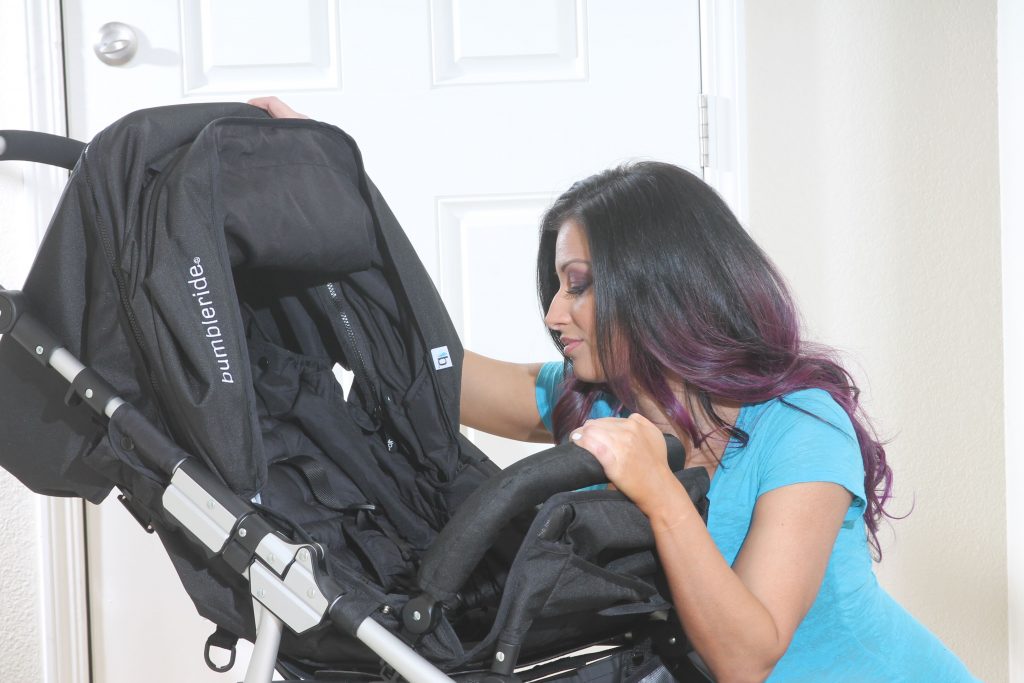 Safety Harness
Top safety features are a must have for any stroller and are crucial for joggers, where baby is traveling at a faster speed than normal. Indie's 5-point breakaway harness keeps baby safe and secure without tangling up their little arms.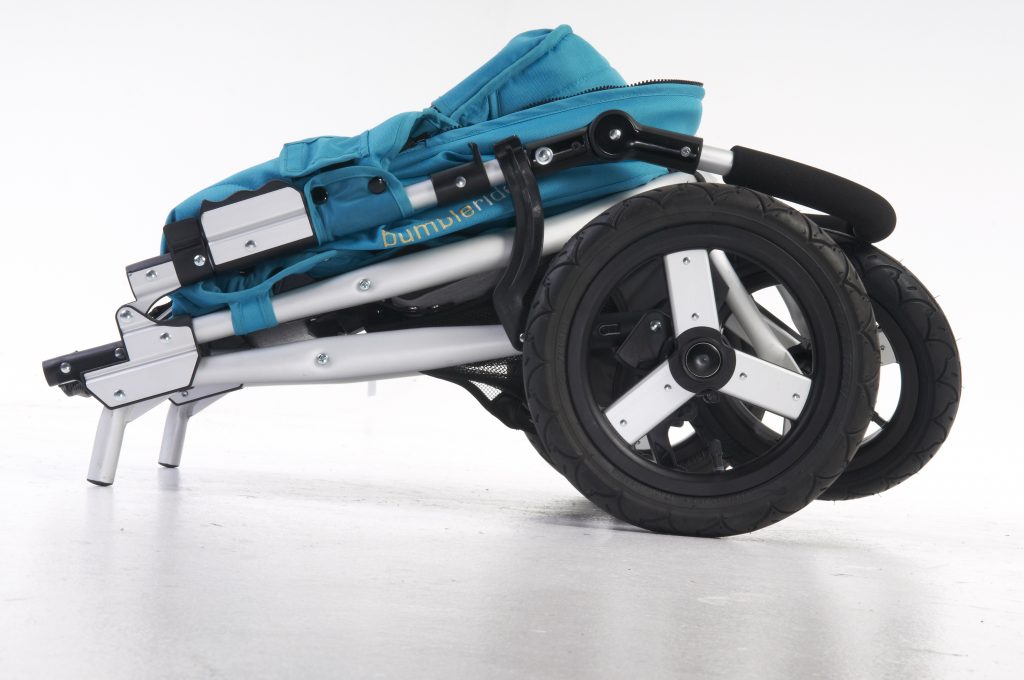 Easy, Compact Fold
Indie folds easily and compactly, weighing only 20 lbs (not that Christina has to worry about heavy lifting.)
Eco Fabrics
Ever committed to reducing the environmental impact of their manufacturing processes, each Bumbleride stroller is made with post consumer plastic bottles blended into the exterior of the seat fabric (rPET) along with bamboo charcoal blended into the interior, offering temperature regulation, moisture wicking and an ultra soft touch for baby. Bumbleride makes gear for families to get out and do what they love, while doing their best to preserve the planet.