At Gugu Guru are often asked, "What is layette?" Layette consists of baby's first outfits, blankets, and linens. When searching for Layette pieces you want to make each item is both soft and functional. The new Layette collection from Giggle features high-quality fabrics, artist-designed prints, and easy-to-use closures. Our Gugu Village Parents were able to test Giggle's Layette line and appreciated the attention to detail and cute prints! Here's what they had to say…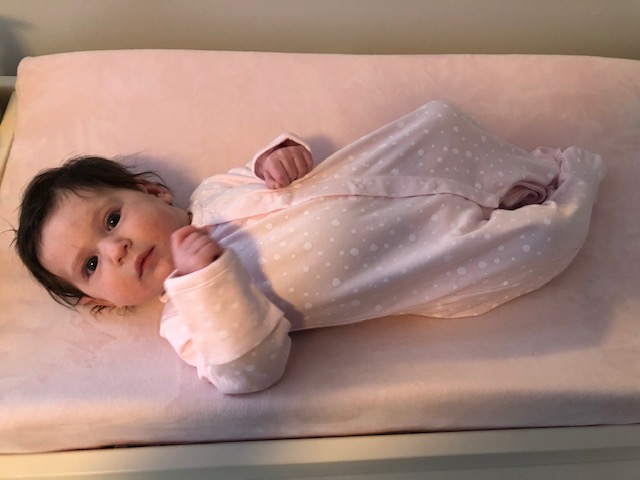 This onesie is so simple and pretty. It's very soft. The buttons are easy to close and open and I like how they are hidden with the fabric. It's very cute; I will be buying one to give as a gift for my friend's baby shower.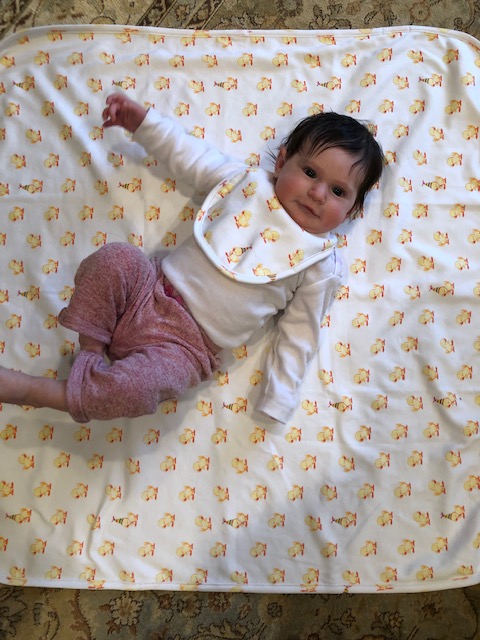 The duck bib is very cute. I love the design. It got pretty dirty the first day we used it and it held up well in the wash and looked brand new again. The blanket is very soft. It's a great blanket to travel with as a car seat blanket. It's not big and bulky. I put it over my baby after she was strapped into the car seat. I also laid it on the floor for tummy time. I love the duck design.
-Elena M.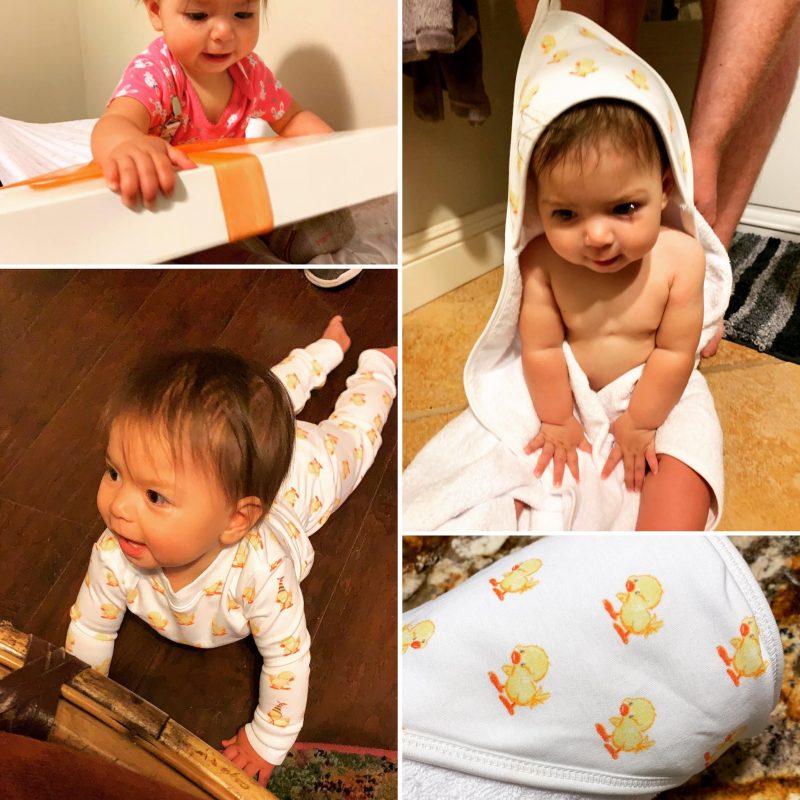 My daughter absolutely loves her PJs. She loves anything soft and anything with a duck print! I was pleasantly surprised that the jammies didn't attract stuff from the floor when my daughter was crawling around.
Unlike other baby brands of baby bath towels, the Giggle towel actually dried her off.  I especially like the little loop on the end to be able to hang it up. I'll definitely be buying more.
-Crystal B.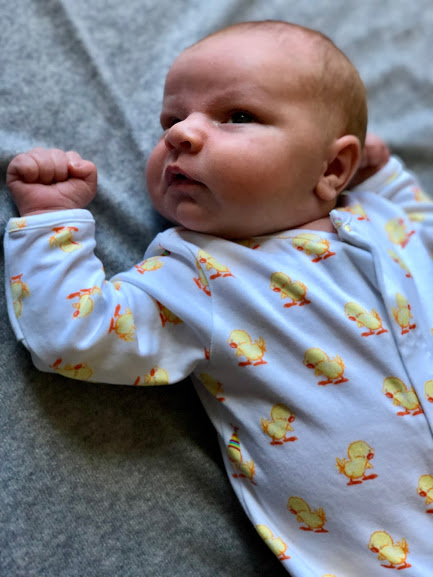 All of the products in this collection are so soft, high-quality, and would make great registry items and baby gifts. The Giggle Duck Printed Onesie makes an adorable newborn outfit – especially if paired with the Duck Hat. It's a great registry item or gift because the print is gender neutral and so, so cute! Some of the ducks wear party hats, which would make a great photo for baby's birthday or a baby announcement! The Pima cotton is very soft against baby's skin, and the material washes well and doesn't fade.  They smartly added the attached mittens to this outfit, which prevents newborns from scratching their faces. The sizing seems pretty true to size – it doesn't seem to run too small or too large.
We also got the Duck Hooded Towel and were again impressed with the softness of the material and how well it washed. It's a generous size for our big boy and there was plenty of material to wrap him up after his bath. The hood was just the right size to cover a younger baby's head but not cover the eyes. I appreciated the little detail of the fabric loop to hang the towel up to dry on a towel hook.
The Giggle Cashmere Blanket would make the ultimate baby gift. It is SO soft and luxurious. I originally thought the colored edge was going to be a different material, but it is 100% cashmere edge to edge. This blanket is perfect for keeping baby warm in the car seat or stroller on a blustery day, but cashmere is breathable and temperature-regulating, so I think we'll be able to use it most seasons of the year. I have a feeling our baby will become attached to this blanket and will end up carrying it around as a comfort object someday!
-Alyssa N.J.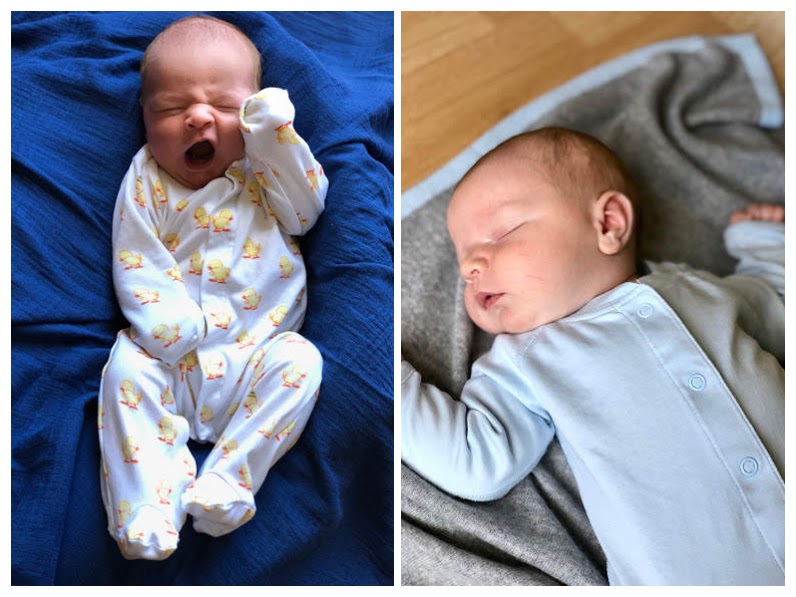 The Pajamas have really cute giraffes on them and are legitimately the softest pajamas I have ever felt. I want a pair for myself! My daughter refuses to take them off in the morning! I'm off to buy 6 more pair!
-Lori W.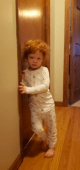 The quality, overall, is beautiful. The buttons in the center where baby's bottom is located made it more simple to close.  We only buy onesies where the sleeves extend over our baby's hands, as his nails grow fast and sharp, not only did this onesie serve that purpose, but they smooth fabric didn't even seem to bother the baby (who is usually quick to show is discontent).
-Ron T.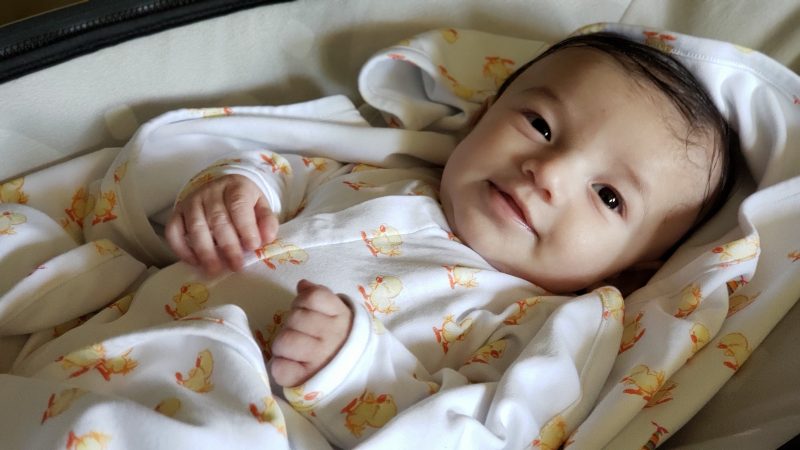 Like what you see here? Read more Village reviews below:
The Village Reviews: Rambler LA Mat
Disclaimer: the Gugu Village received product from Giggle in exchange for their honest reviews.  However, all opinions expressed are those of the Gugu Village reviewers.