Nanit understands sleep is vital for both babies and parents. Parents can rest easy knowing the Nanit Pro is tracking and analyzing their baby's breathing, sleep schedule and pattern without having electronics attached to their body. Nanit Pro provides a morning summary with tips to improve baby's sleep habits. Our Gugu Guru Village Dad, David, tested the Nanit Pro and provided us with his thoughts.

We started using Nanit Pro with our three-month-old. It sure proved to keep our minds at ease while she was asleep at night. The Nanit's monitoring system is one of a kind working to inform the overworked parents of movements or change in breathing without us having to enter her room. The app itself provides very useful information on the amount of time the baby has slept and how long it took the child to sleep. We are sure that this information will be essential when it comes to sleep training our baby.
As parents raising children in the smartphone era with it constantly by our side, we loved the fact that the user-friendly Nanit app actually turns our phones into the actual parent unit of the monitor instead of having to keep track of an actual monitoring device. We initially thought we had to keep the Nanit app opened all night in order to hear our baby, but we discovered the background noise feature on the app, which allows us to turn off the screen and still have audio of the child's room. The Nanit app also displays room temperature and humidity levels of the child's room too! No more guessing if it's too hot or too cold. Did I mention that this baby monitor has unlimited range?! As long as the camera unit is connected to wifi, we could check on our baby when we were at work, out running an errand or just having a well-deserved date night.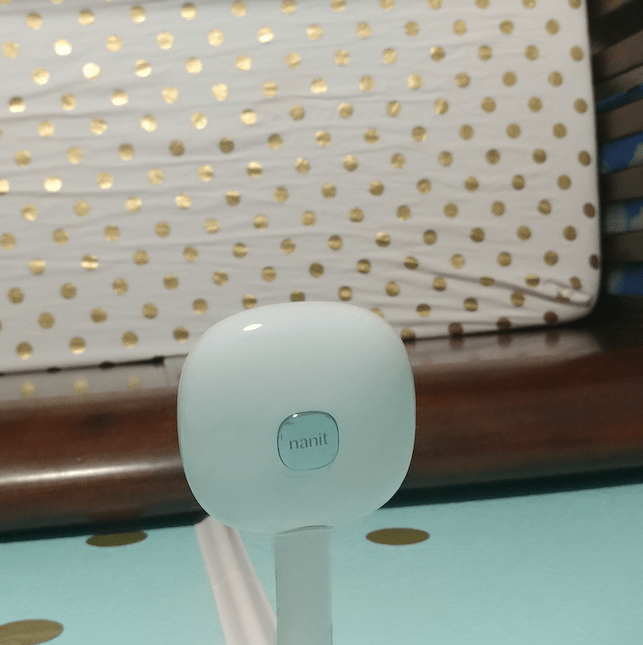 The camera itself has many great features. It has a clear two-way audio feature, nature and white noise sounds, and what we love the most is the night light feature on top of the camera! It helps light up the room just enough for the half-asleep parents to make our way into the room without having to turn on the light. We just can't say enough good things about the Nanit and wish we would have had it for our first baby.
Thank you to Nanit for providing the Nanit Pro for review. We appreciate our Gugu Village Dad, David, for providing us with his honest review. For additional information on the Nanit-Plus, click here!  
More to read:
Nanit Baby Monitor Video Review
The Village Reviews: Joeyband
Nest Diapers: The Village Reviews
The Village Reviews: Monti Kids Wooden Books