There are some no brainers that you need for your hospital bag. These include your drivers license, insurance card and eyeglasses/contacts + solution if you wear them. Apart from those items, we believe the best things to pack in your hospital bag are the little things that will make your hospital stay as restful as possible. Here is a round-up of Gugu Guru's top 10 picks for a more comfortable hospital stay:
For Mom
1. Nursing tank top – When your guests come visit you in the hospital, even though they're aware that you just created a human, you'll want to look somewhat put together (especially if there are photo opps to be had.) You'll also need the ability to quickly nurse on-demand if you decide to breastfeed. We recently discovered BOOB Design and adore this line of maternity tops. They're stylish, super comfortable and, most importantly, functional.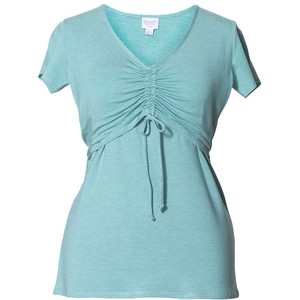 2. Pants or leggings for lounging – Of course, you'll need a pair of pants to accompany your top – like Belly Bandit's Leggings – for your hospital stay.
3. Slippers – You'll want to break out of your room from time-to-time and will need a comfy slip on to walk the maternity ward. The World's Softest Women's Cozy Slippers in Charcoal Fuchsia Chevron are cute enough that we might wear them out and about on a regular day!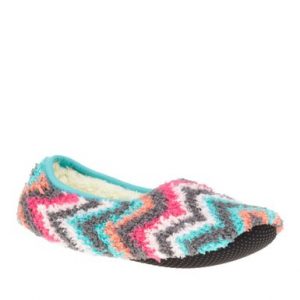 Footwear side note: you may also want to bring cheap flip flops to wear in the shower.
4. Big towel – A nice, soft towel is a key comfort of home. The towels provided at the hospital are usually not so plush – to put it lightly. Have your husband bring any used towel home to wash and replace when needed.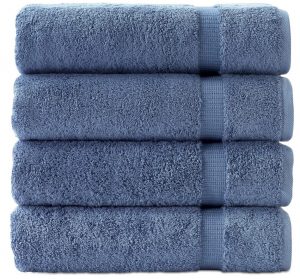 5. Comfy cotton undies – don't pack thongs, whatever you do. Some hospitals offer mesh panties but we suggest picking up a pack of inexpensive full cotton briefs like this assorted pack from Fruit of the Loom.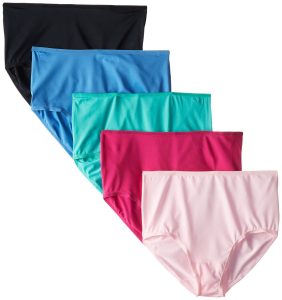 6. Music playing device like Jawbone or your iPhone (don't forget chargers!). It's nice to have something to relax to aside from the little contraption emitting sound from for the TV in the hospital room.

7. Hair ties like these easy, ouchless ones from Goody (or headband – depending on the length of your hair.)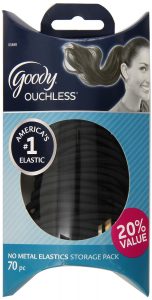 8. Toiletries (toothbrush, etc.) including your own shampoo & conditioner, body wash, lip balm and cleansing wipes for face. We like Burt's Bees Face Wipes in Grapefruit. The scent is a sweet pick-me-up.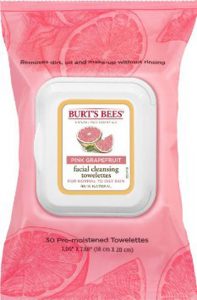 9. Pillow case – You'll be spending a lot of time in bed and will have a few pillows propping you up. A soft, familiar pillow case is another comfort from home you'll be happy to have with you. It will make your bed feel a bit more personalized.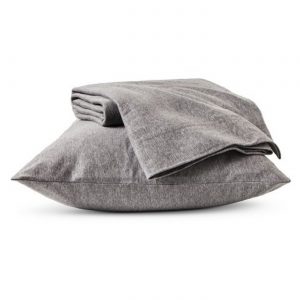 10. Eye mask and ear plugs – You may want this for some additional room darkening / quieting pleasure, especially if you're sharing a room with another mom.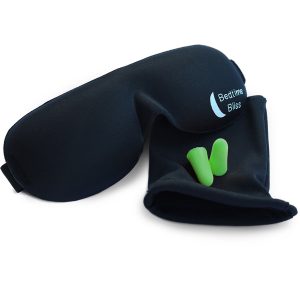 And while you don't need them in your hospital bag, here are some things to keep in mind for Dad and Baby…
For Baby
Installed Car Seat – You can't leave the hospital without this.
SleepBelt Hands Free Skin-to-Skin Infant Support System is a pretty amazing way to be hands-free and bond with baby.
Onesie – Something cute, comfortable and seasonally appropriate to bring baby home in.
Burp cloths or bibs – Just to tuck under baby's chin for his/her car ride home.
For Dad
Camera / Video Recorder – Put Dad to work capturing some of the sweetest first moments with your baby.
Snacks – If there's a long wait time before delivery, snacks are great to have. You'll also likely wind up eating some of these after a long labor or when you tire of the hospital fare.