We are big fans of our brand partner nanobébé around here!
Parents all over rely on nanobébé for support in solving any and all of baby's feeding needs. Whether breastfeeding, pumping, formula feeding, or a combination, nanobébé brings the best products to the table for baby and mama.
There's a reason why nanobébé has been coined the "Apple of infant feeding," has been featured on the cover of TIME magazine as one of the Best Inventions of the Year, and has been called the "Smartest Baby Bottle Ever Made" by Business Insider. Nanobébé is turning the baby feeding industry on its head with an innovative product line focusing on convenience, nutrition, and easy transitions.
Check out our top 5 favorites from nanobébé!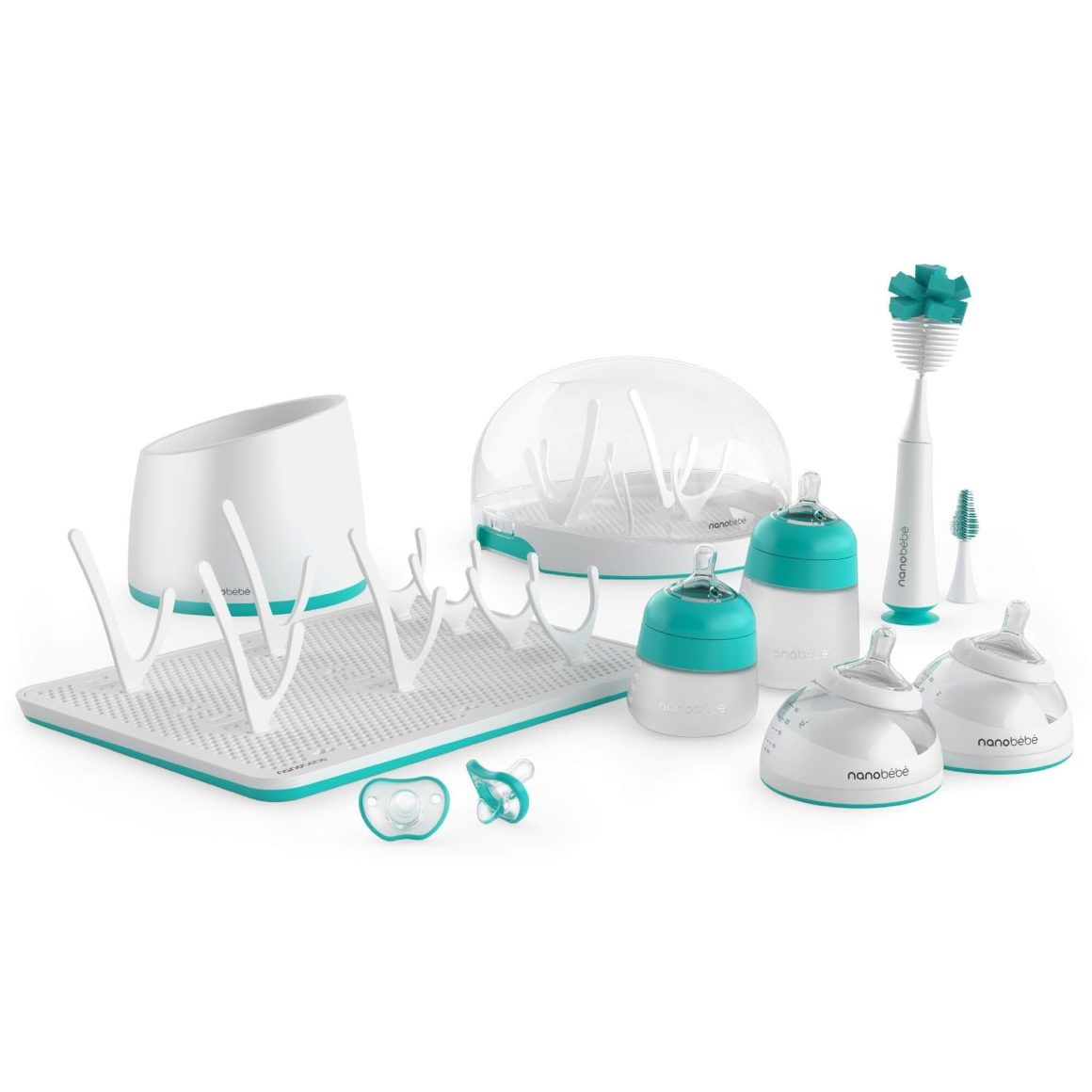 Ultimate Feeding and Cleaning Set: This set is the top favorite from nanobébé. It has everything a new parent needs for a baby feeding routine focused on health, convenience, and style. This bundle provides multiple feeding solutions with their two award-winning bottle types and nipples, pacifiers, electric cleaning brush, warming bowl, sterilizer, and drying rack. This is the perfect baby registry addition or gift for expecting parents.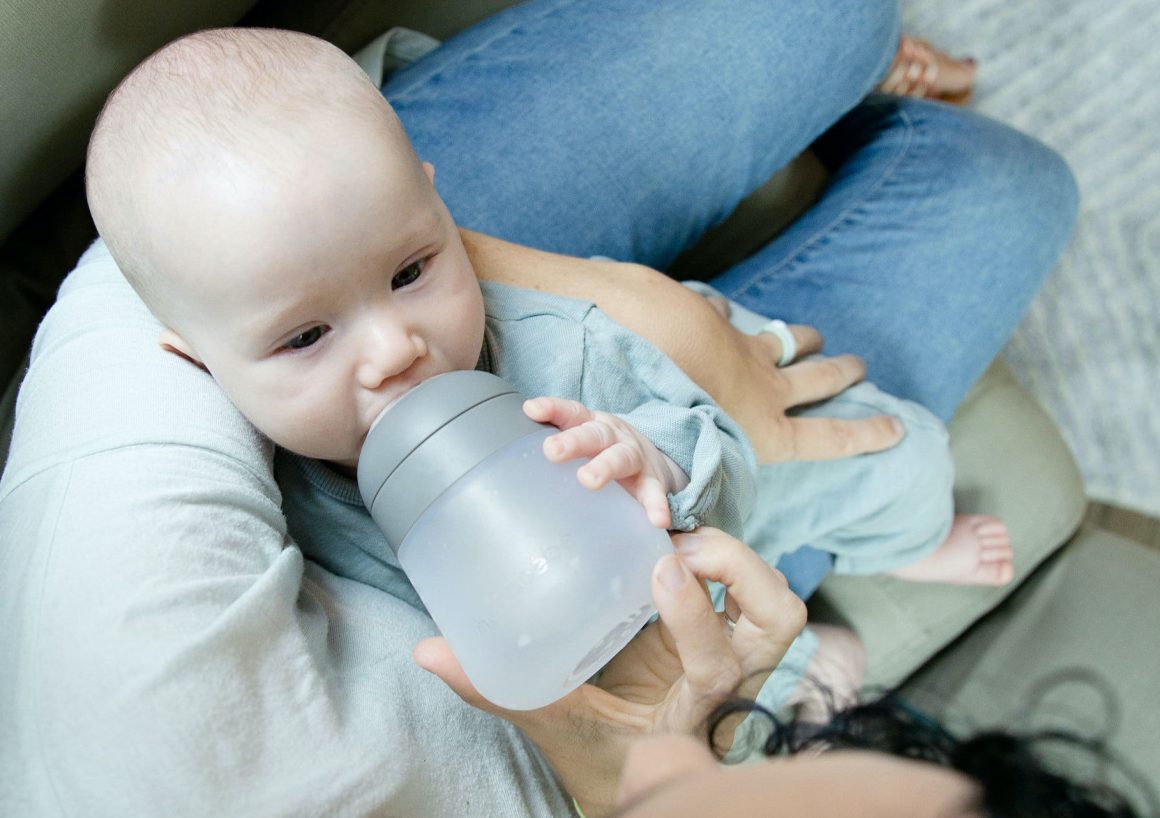 2. Flexy Silicone Bottle: This bottle is a total game-changer. Nanobébé studied every critique of current silicone bottles on the market and designed features that solve each issue. These advancements provide the ultimate feeding experience with mom-like softness, a stable base that won't tip over, and a non-collapsible nipple for the perfect latch parents can trust. Its genius anti-colic system is the first of its kind with a 360° triple-vented design.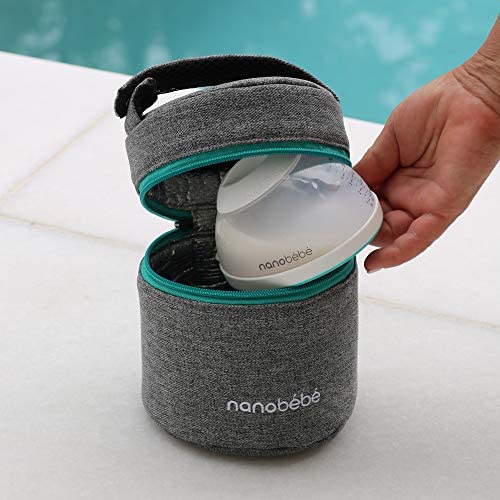 3. Cooler Travel Bag: Whether you're in need of a baby bottle cooler bag for daycare, a day trip, or simply the perfect addition to your nanobébé baby shower gift, this cooler is the perfect fit.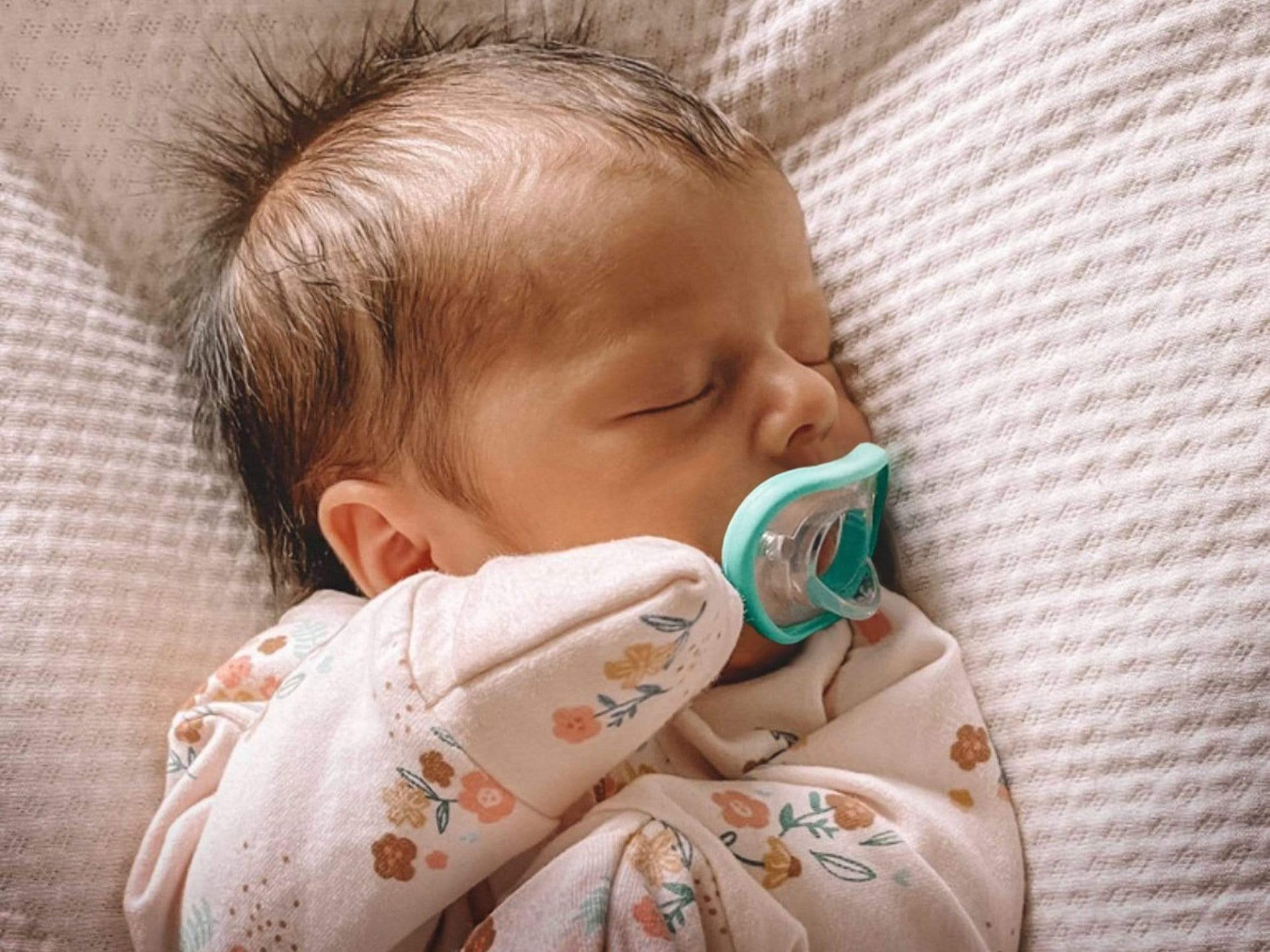 4. Flexy Pacifier: nanobébé pacifiers are one of our favorites! It curves comfortably around baby's nose and chin. The soft, rounded nipple make them perfect for breastfed babies to promote healthy oral development and prevent nipple confusion. They are BPA-free and made from the highest medical-grade silicone.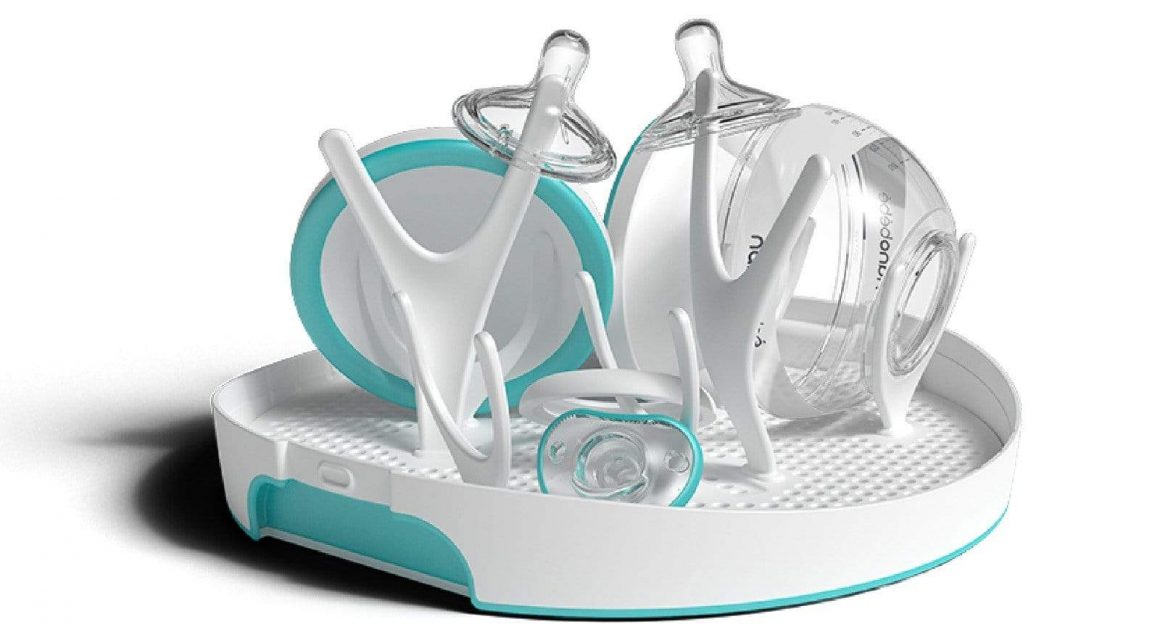 5. Microwave Sterilizer: Sterilizing is a must to ensure that your baby's bottles and feeding accessories are safe, clean, and germ-free. This sterilizer offers adjustable pegs to accommodate different bottle and accessory sizes, breast pump accessories, and even sippy cups! It eliminates 99.9% of all household germs in under four minutes, and with a closed lid, its contents remain sterile for 24 hours.
Thank you to nanobébé for making this sponsored post possible.
Check out more:
Marketplace Brand Spotlight: nanobébé
Target Lovers: Here's Your Ultimate Baby Checklist from Nanobebe
Best Silicone Baby Bottle
---
Join our Mom Creator community by signing up for our email list and receive paid and gifted opportunities with your favorite baby and kid brands in your inbox weekly!
Interested in becoming a mom content creator or influencer but don't know where to start? Join our monthly coaching membership specifically designed for mom creators.