It may be 'fake spring' here in the midwest this week, but the reality is we know we're just a few days away from the Winter chill coming back around. There are so many products out there to keep your little ones bundled up cozy during the never ending winter. We reached out to our network for Mom Creators to see what their favorite products are – toddler edition.
For the Snow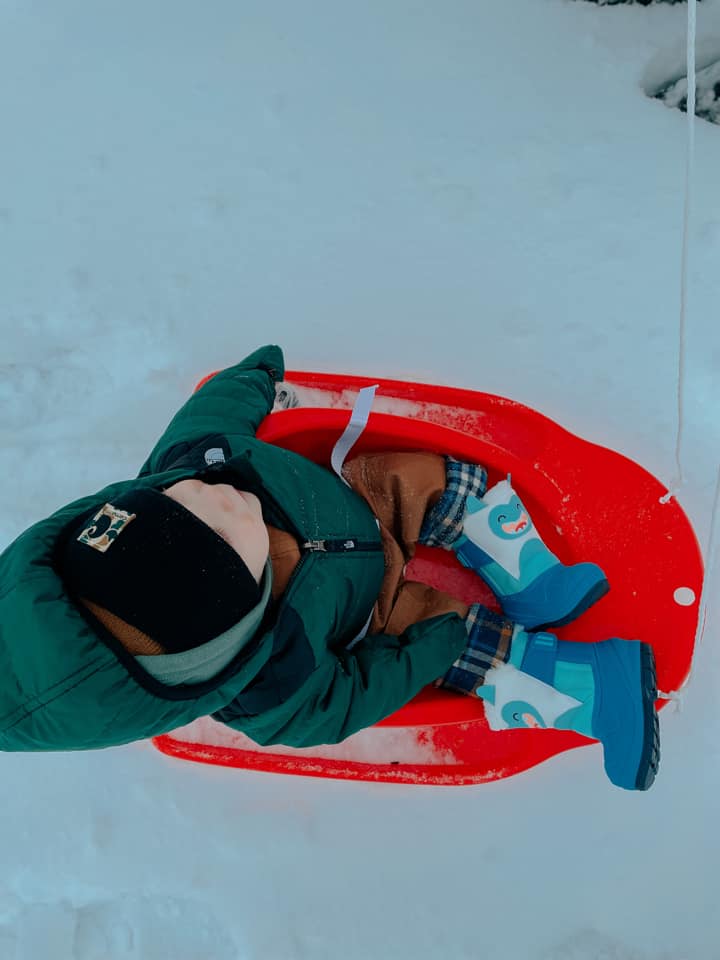 "My son's little sled. Helps us get outside on the cold winter days!" – Bailee A. Follow on TikTok
"My favorite boots for my toddler are the Bogs. They come in sizes for toddler through adult and they easy for kids to put on themselves." – Kari Z. Follow on IG and TikTok
"For my toddler, we always go with the UGG Neumel Boot with the side zipper. He has wide feet, and these generally last us two seasons (fall/winter and all the way to Spring), but they must e waterproofed at least twice during our winters [in Buffalo]. We also love the Small Fry Clothing Co. Beanie – a small shop but seriously super warm and gets the job done in cold temps." =- Ashleigh S. Follow on IG and TikTok
To Keep Busy Inside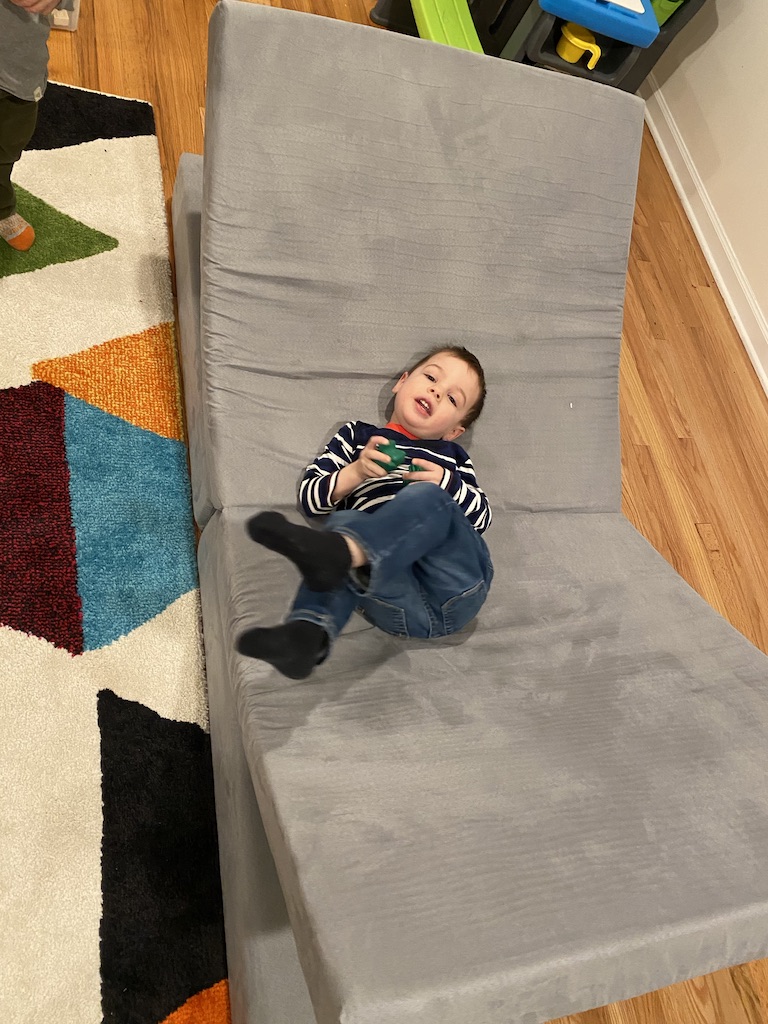 "The foam play couch! It's been a lifesaver now that it's dark and cold when we get home from daycare. There are so many things you can do to play with it indoors until we are able to go back outside and play! I call it our indoor winter playground." – Haley S. Follow on IG
"Ms Rachel! Here in WY the weather is so cold that outside play time for an 18 month old is dangerous. So I open the curtains so she can see outside and get sunshine, and we have Ms Rachel playing in the background, and she plays with her Legos, stuffed animals, and music, or she reads or has me reading to her in my lap. It's been a life saver! Toddlers are busy!!! So we just try to manage. Isn't Ms. Rachel how we all survive?!" – Tiffany O. Follow on IG
We can't help but include a couple of Baby Recs too!
"Skip Hop Activity Center – this is our latest and greatest addition to the household. We are LIVING our best life with this thing. Baby is so happy he can finally stand up to play. Best thing ever!" – Jennifer Y. Follow on IG and TikTok
"Zutano booties! No fussing with socks that don't stay on their feet and if they kick the blanket off, it's okay!" – Shannon W. Follow on IG and TikTok
Looking to join Mom Creators?
Join our Mom Creator community by signing up for our email list and receive paid and gifted opportunities with your favorite baby and kid brands in your inbox weekly!
Interested in becoming a mom content creator or influencer but don't know where to start? Join our monthly coaching membership specifically designed for mom creators.