Whether you're planning on disposable diapering or cloth diapering, we suggest you set up a "station" for easy-peasy changing and to store your essentials. Our Director of Education and Parent Training, Abby, has some of her top changing station must haves for you lined up below. This list will help save you time and money while putting together an area of your house that will be used time and time again.

Diapering Station Silicone Changing Pad 
Nearly every parent receives this recommendation from Gugu Guru. Silicone changing pads have taken the market by storm the last few years and we know why! They are easy to clean, easy to use, and add a modern pop into your nursery. When your little ones makes a mess, simply wipe down the pad and you're ready to go! There are many options on the market, but we like the silicone pads by Keekaroo, Skip Hop, and Hatch.

Diapering Station Storage – Ubbi Diaper Caddy
Sometimes referred to as a caddy, you will need somewhere to store all of your wipes, ointments, nail clippers, nasal bulbs, etc. When you're trying to change a squirmy baby, it's best if these items can be at your fingertips. We love Ubbi's diaper caddy. It holds everything you need on top of your chaning station and can be easily moved around the house when needed. The carrying handle may not seem like much, but it's worth it's weight in gold when changing toddlers.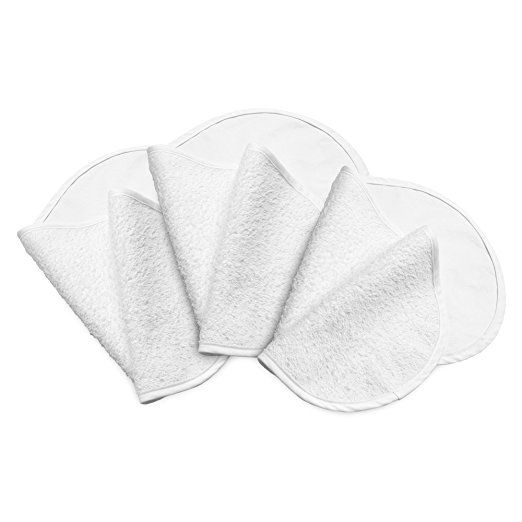 Diapering Station Changing Pad Liners – Boppy Changing Pad Liners
These liners are an excellent addition to your silicone changing pad. The Boppy Changing Pad Liners are a soft, terry cloth fabric that is waterproof and will protect your changing pad  underneath. In the event of a blow out these liners can be easily tossed in the laundry and a new one can quickly be placed right on top of the changing pad. They also keep your little one a tad more cozy during chilly newborn diaper changes.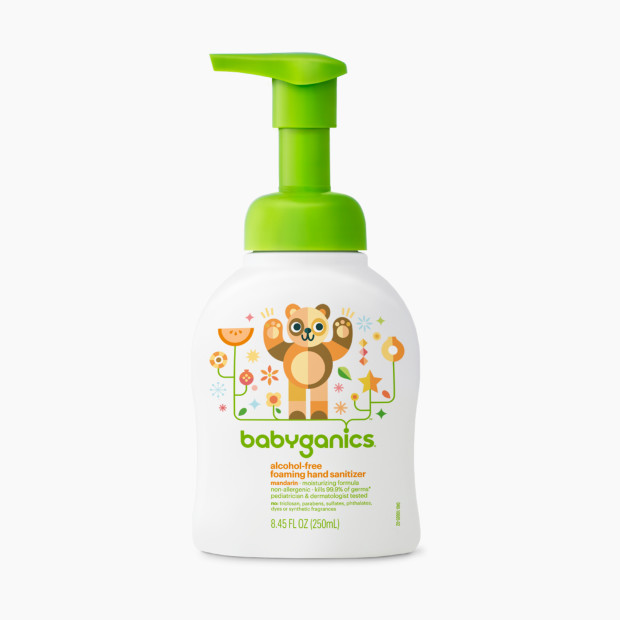 Diapering Station Hand Sanitizer – Babyganics Alcohol-Free Hand Sanitizer
Diaper changes can be a messy job but you might not be able to get to the sink to wash your hands right away when taking care of baby. This baby safe, plant based hand sanitizer keeps you germ free when you can't get to the sink. The foaming, non-drying formula in the Babyganics Alcohol Free Foaming Hand Sanitizer is gentle on hands but tough on germs.

Diapering Station Distractions – Mouse Loves Pig Crinkle Toys
When discussing diaper station must haves with an experienced parent, they all say the same thing – you need a distraction! Changing a baby can go from simple to messy very quickly. They are always on the lookout for stimulation and you need something they can hold onto without it getting in the way. Crinkle Paper is always great for little hands, and we love this sweet design by Mouse Loves Pig.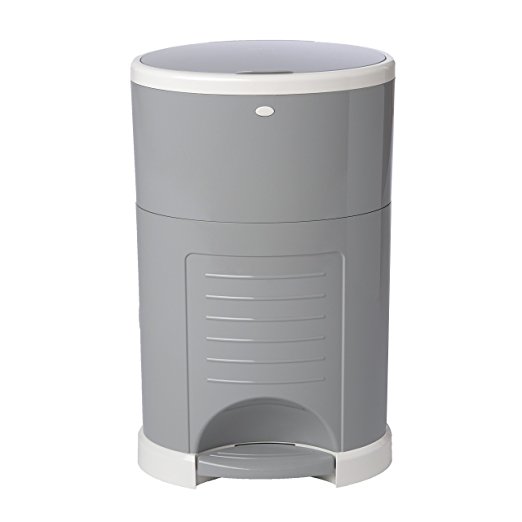 Diapering Station Diaper Pail  – Diaper Dekor Plus Diaper Pail
The Diaper Dekor Plus Diaper Pail is a totally hands free diaper pail that will ensure your nursery stays smelling sweet. This diaper pail comes ready to go, pre-filled with diaper liners. All you have to do to operate the Diaper Dekor is step on the foot pedal which opens the lid and the trap door and drop in the dirty diaper. Have a diaper that really makes a stink, but don't want to take out the full bag? No worries! Diaper Dekor liners can be cut and retied at any point, meaning you will never waste a garbage bag. Plus, we love that the Diaper Dekor can be used for disposable or cloth diapering, meaning it is a perfect fit for any new parent in your life!
See more Top Tips:
*What to Put on your Baby Registry
*Gender Neutral Baby Must Haves
---
Join our Mom Creator community by signing up for our email list and receive paid and gifted opportunities with your favorite baby and kid brands in your inbox weekly!
Interested in becoming a mom content creator or influencer but don't know where to start? Join our monthly coaching membership specifically designed for mom creators.