Looking for natural baby products? You may have seen our last post with popular fitness influencer, Dasha Anderson (founder of Kettlebell Kickboxing) and her husband Dan where they talked about their favorite products for active parents! Dasha and Dan also love all-natural products that are safe for both Mom & Baby and below are some of their top baby picks.
Natural Baby Mattress Pick: Colgate Natural I Mattress: The Colgate Natural Mattress is our go-to mattress! Baby will rest easy on this all-natural hypoallergenic mattress with a certified organic cotton cover. We love that parents can rest easy knowing this mattress is GreenGuard Gold certified for zero harmful emissions and chemicals.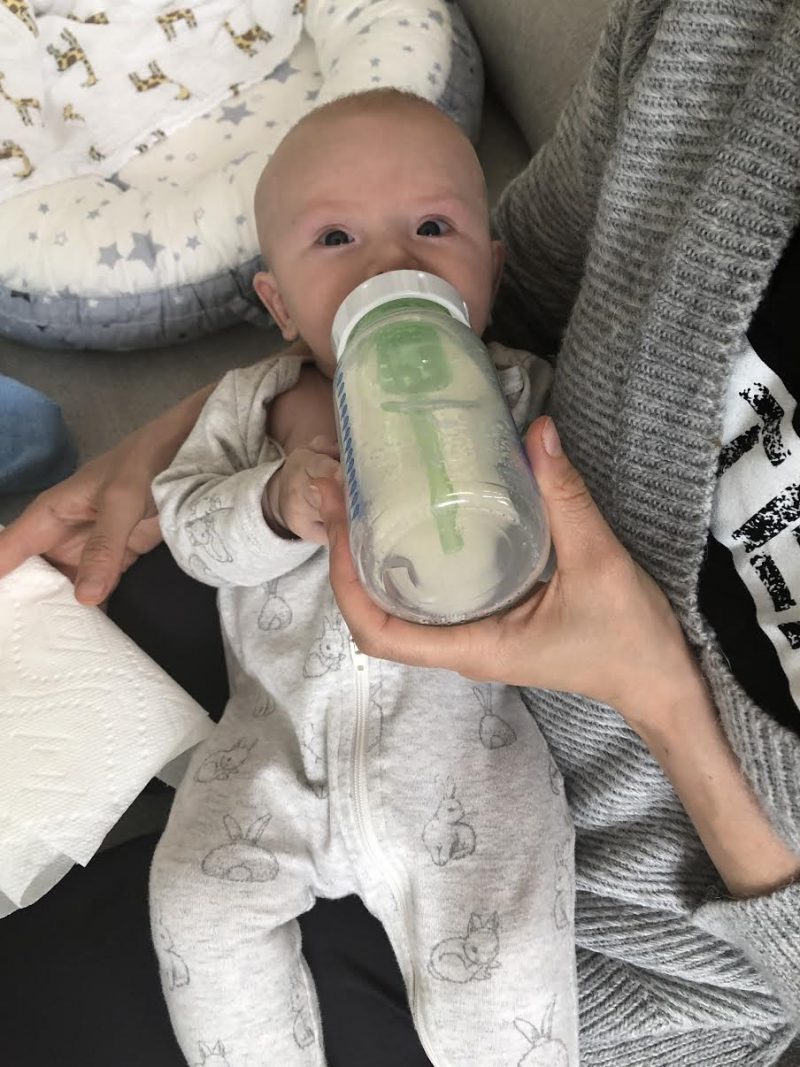 Natural Baby Feeding Pick: Dr. Brown's Options+ Anti-Colic Wide-Neck Glass Bottles:
Say goodbye to colic with Dr. Brown's bottles! This special system offers a flow that supports breastfeeding and decreases the frequency of spit-ups and gas. The amazing, soft silicone nipple will help breastfed babies latch naturally and is shown to preserve nutrients in both breastmilk and formula. Plus all of the bottle's plastic parts are made of thermoplastic polypropylene and are BPA, PVC, Lead and Phthalate free.
Natural Baby Monitor Pick: Evoz Vision Wi-Fi Video Baby Monitor: We love the Evoz Monitor Camera for the sustainability factor! If you're anything like us, you probably have a spare iPad or smartphone lying around your home. What's great about the Evoz is that it can leverage your old device as a monitor so there's no need for extra equipment. The Evoz camera connects directly to the free Evoz Baby app, allowing you to view your little one anytime with Wi-Fi, directly on your smartphone or tablet. As a special bonus, sleep help is built right into the Evoz Baby app with The Sleep Lady®!
Natural Baby Toy & Teether Pick: Mochi Toys Maraca, Teething Ring, Blocks, and Teething Plate: We love that Mochi Toys are both fun and functional! Mochi makes the most adorable toys that are not only cute but 100% safe for little ones to chew and drool all over. These teething soothers are made from rice and bring soothing textures to playtime.  
Natural Baby Skincare Pick: Matrescence Rose Glow Trio: With the combination of hydrating, protecting and revitalizing, the all natural Matrescence Rose Glow Trio is a must! This three-step skincare system nurtures the skin from bump to beyond, providing a high-performance skincare routine in a simple 3-step system that is safe for Mom AND Baby.
Natural Baby Stroller Pick: BOB Gear Revolution 3.0 Jogging Stroller: The BOB Jogging Stroller is a classic favorite! The amazing design of the stroller adapts to provide the smoothest and safest ride for baby while you run, jog, or even walk, on almost any terrain. It's lightweight and the 2-step fold system that makes it easy to transport and take your little one along on your adventures out into the world. The cherry on top is that the manufacturers of the BOB stroller do not treat the strollers with any harmful chemical flame retardants.
Natural Baby Bedding Pick: Carousel Crib Sheets: The amazing Carousel Crib sheets are 100% organic and so lovely with their incredible softness and adorable designs that can be created to match any nursery. Carousel went the extra step and add extra deep pockets, which makes it easier to change sheets but also eliminates the fear of sheets slipping off in the night. Did we mention how absolutely soft these sheets are?!
This post contains affiliate links.