Did you see part 1 of the lovely and beautiful actress and new mama Jazmyn Simon Hill's baby picks? We are excited to have her on the blog today sharing part two of her baby must-haves. Jazmyn has rounded up her top picks for bath, health, diapering, baby gear, and sleep that have helped her as a new mom. You can follow Jazmyn and her pregnancy journey on Instagram.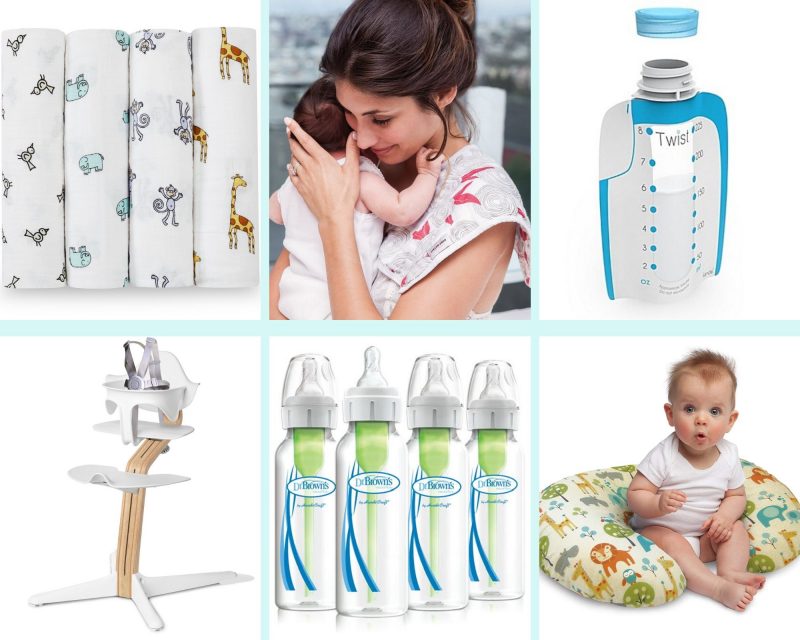 Feeding Must Haves:

Nursery Must Haves:
Colgate Crib Mattress:

"We love our Colgate mattress. It is sturdy and firm and we never worry about Levi sleeping."

Carousel Crib Sheets: "

Can we say Fun Fun Fun! Levi is starting to realize his sheets have prints on them and he just loves the colorful print. I love that they are strong enough to wash regularly, but delicate enough for his baby soft skin."

Evoz:

"The thing I love most about Evoz is that I can have the audio playing in the background on my phone. No need to have the app open! Game changer!"

 Clothing Picks:
June & January:

"We love our cozy June & January jammies. We have a few of the gowns

and they are so comfy and easy. Two things that are a must with a little baby."

Making Memories:
Mochi:

"Levi has his Mochi rattle in one hand and his Mochi teether in the other. Next up- the building blocks!"
This post contains affiliate links.