Choosing a diaper bag can feel a little overwhelming. Which one will fit your busy lifestyle? What bag will hold the most stuff? Which ones looks the best? And yes, that last question is an important one, too! The answer to all of your questions is: TWELVElittle bags.
Not only do these bags look good, but they bring functionality and organization into your life. What parent doesn't need a touch more of that? Let's look at two options from TWELVElittle that will make you feel both put-together and stylish.
Backpack Style Diaper Bag
Midi-Go Backpack – $98.00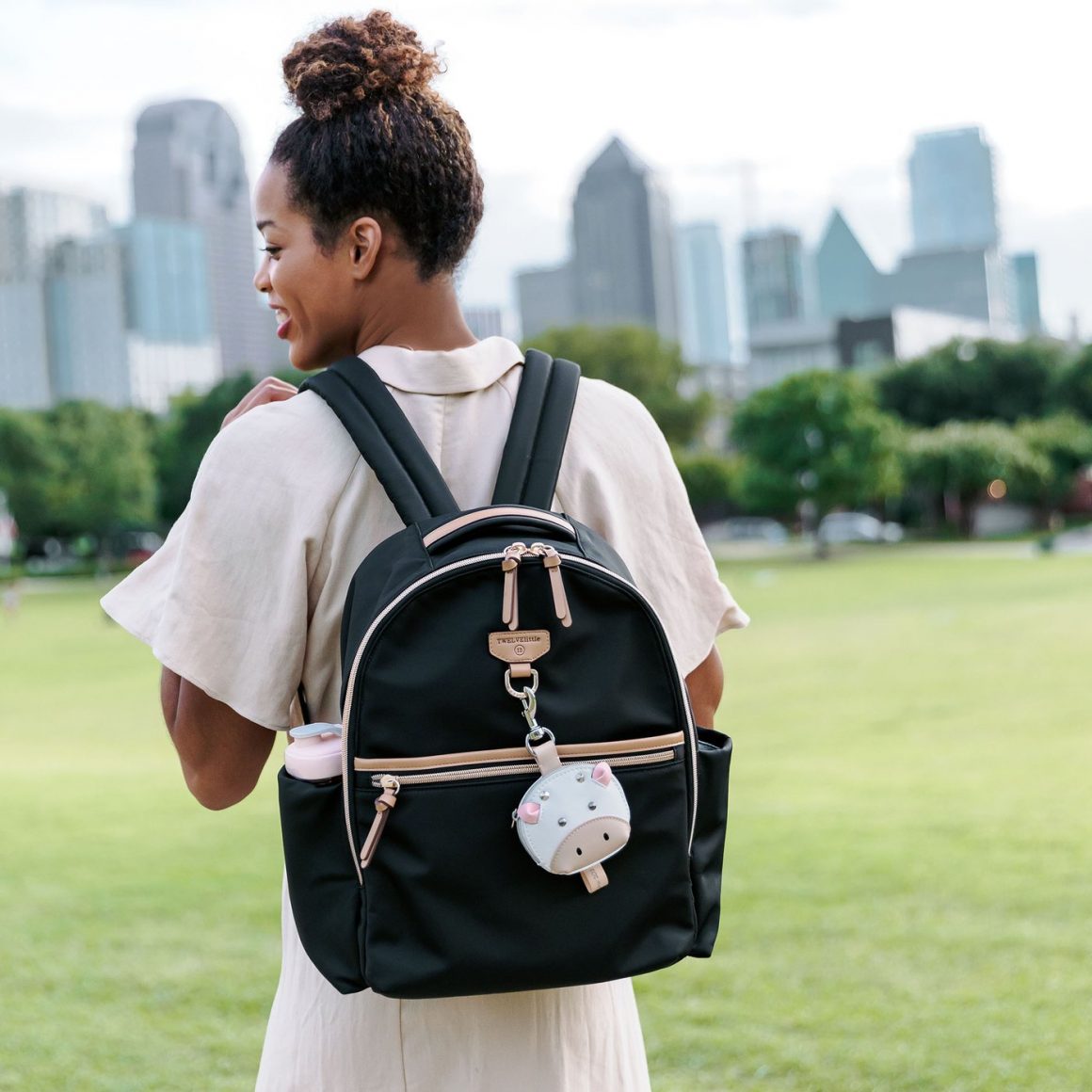 The Midi-Go Backpack combines style with function, making it the perfect diaper bag.
The function comes in from the get-go with the backpack style of the bag. You can equally distribute the weight of all you're carrying across both shoulders instead of struggling with a longer strapped bag on one side of your body. Additionally, the straps are both padded and adjustable, allowing you to feel comfortable while out and about with your family.
From there, TWELVElittle brings more function into your life in the form of organization with 13 total pockets: 7 on the outside, and 6 on the inside of the bag. Of those, 2 pockets are insulated to keep your baby's bottles at the appropriate temperature.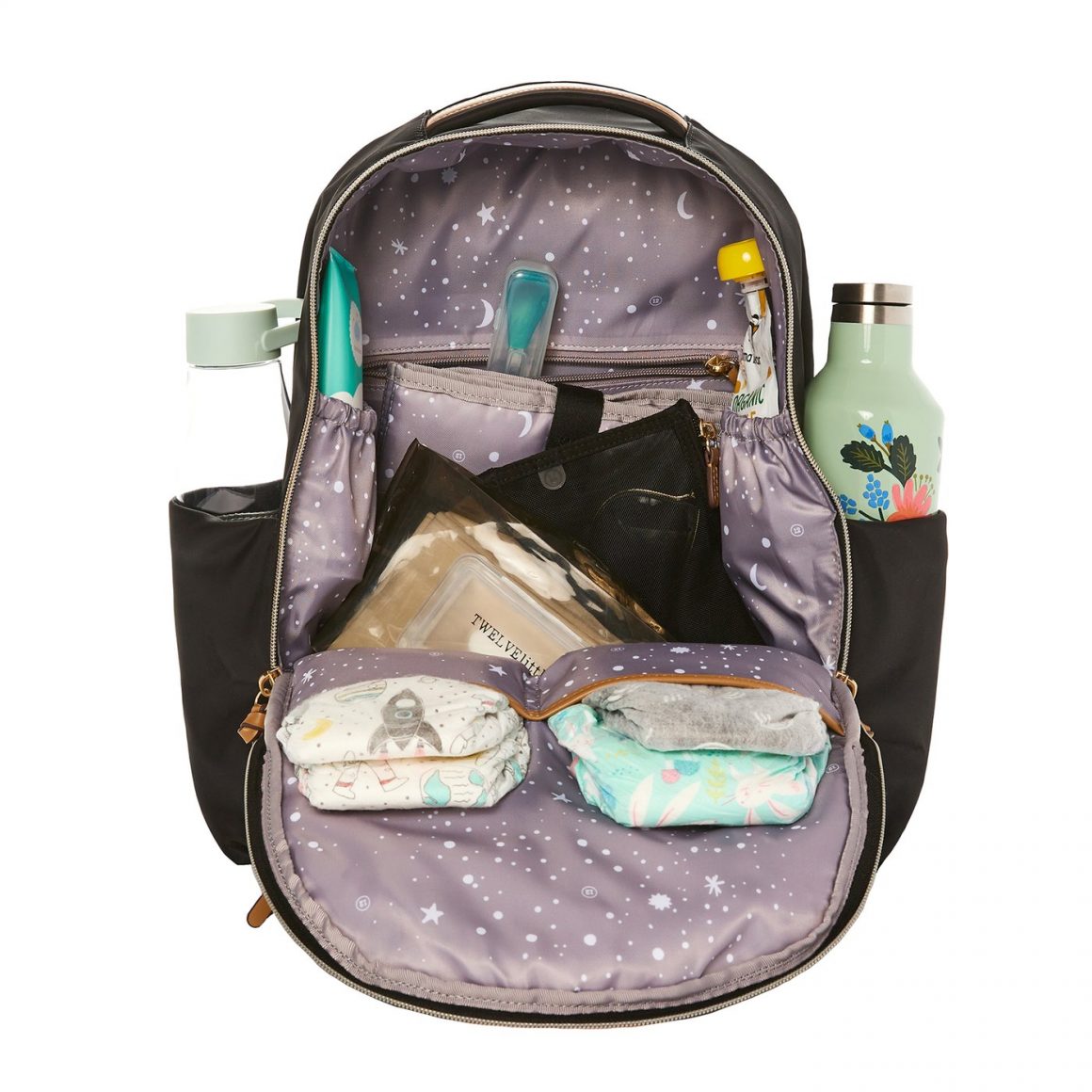 Next, and maybe our favorite feature: The Midi-Go Backpack features a D-ring on the back that allows you to easily attach the bag to your stroller with TWELVElittle stroller clips (sold separately). This allows your shoulders some free time while walking to your next destination while keeping the bag's contents at an arm's reach.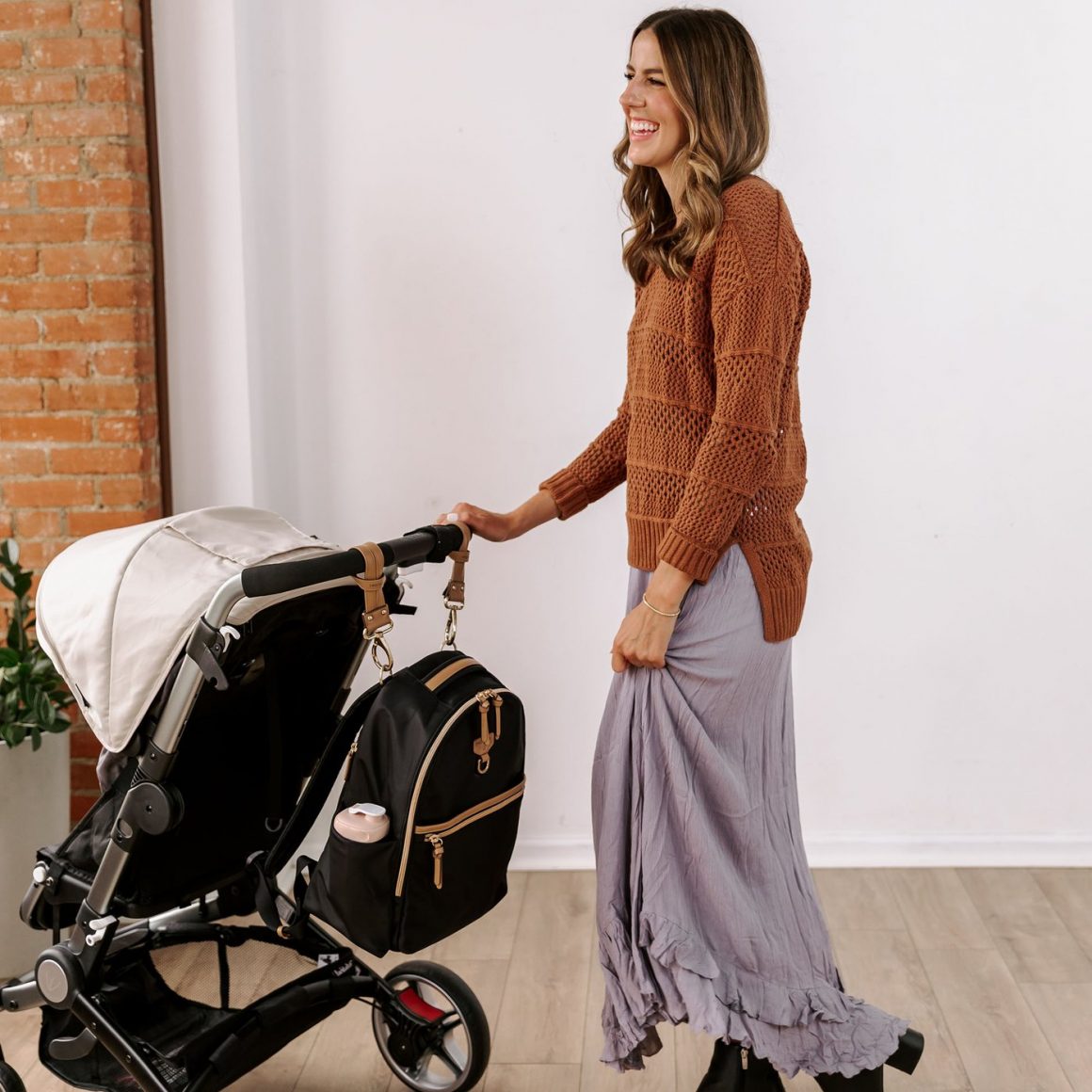 Lastly, we love that this bag is water-resistant vegan leather. That makes for easy cleaning and dry contents if you get caught in some weather on your family's next adventure. Once you combine all of these top-notch function points with the style of the bag, you'll realize that you can continue using this piece long after your diaper bag needs have passed.
Clutch Style Diaper Bag
12Little Diaper Clutch in Black – $75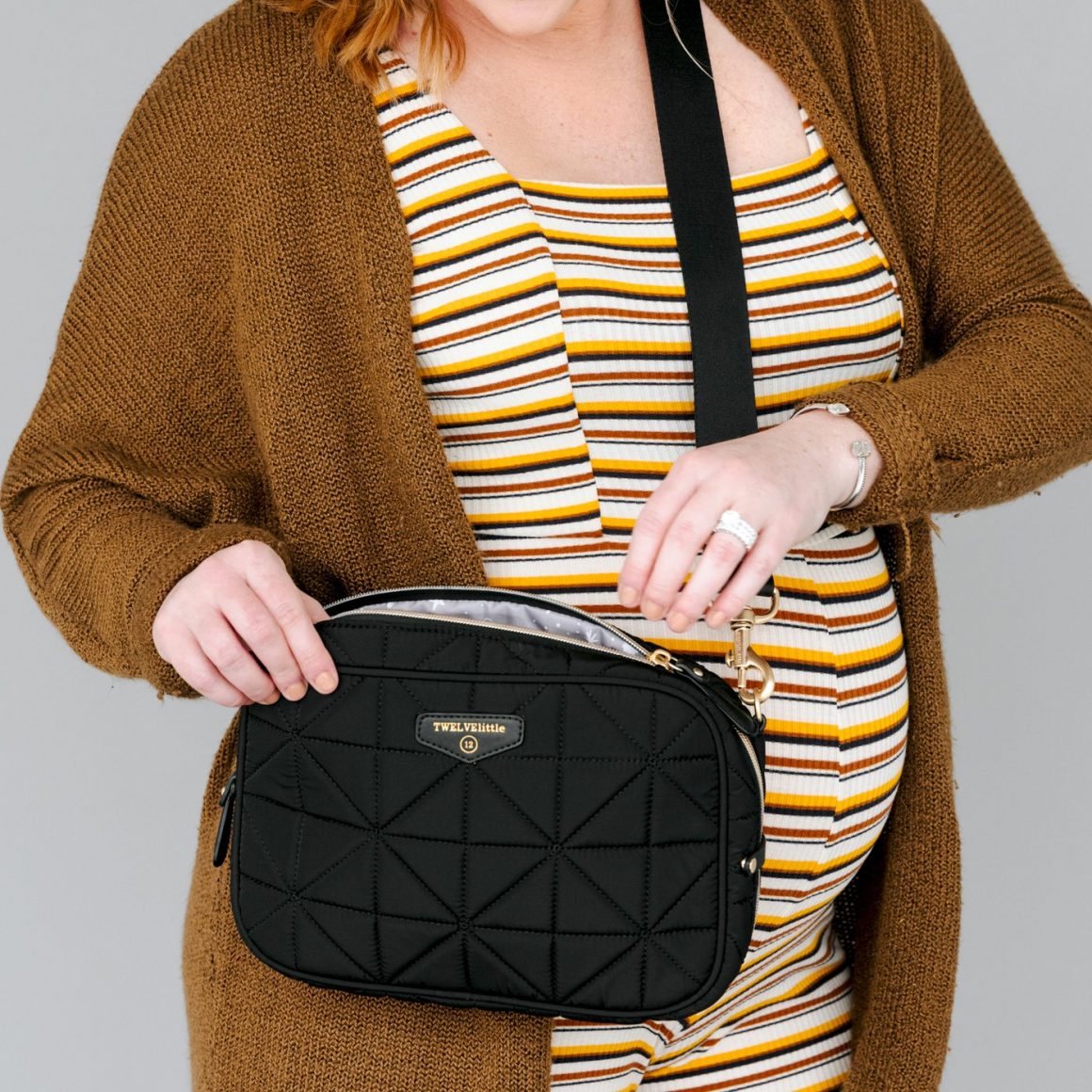 For a more compact option, grab the 12Little Diaper Clutch. This small bag packs a big punch with three separate compartments. They include a slip pocket for diapers and changing pad (included), elastic bands to store a pack of baby wipes, and a detachable mesh pouch. Additionally, there's another elastic band to hold a bottle or sippy cup.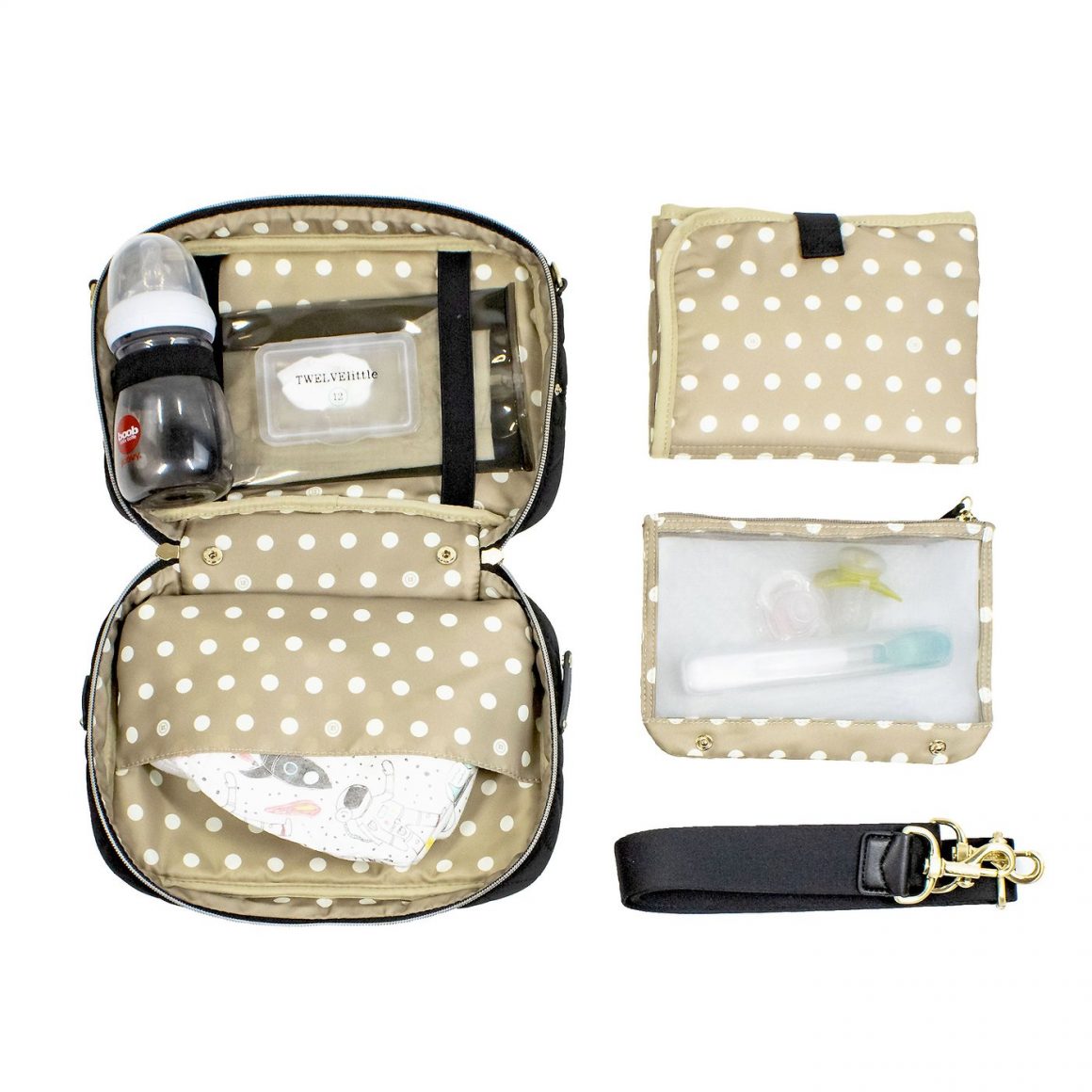 You can wear it as a cross-body bag with the detachable webbing strap. It ranges from 13 to 25 inches, allowing you to adjust the length and find the right fit for your body. You can also carry this cute bag as a clutch for your quick outings.
Just like the Mini-Go Backpack, you can clip the 12Little Diaper Clutch to your stroller handle with the stroller clips (sold separately). The versatility in how you can carry TWELVElittle bags is important when caring for busy little ones.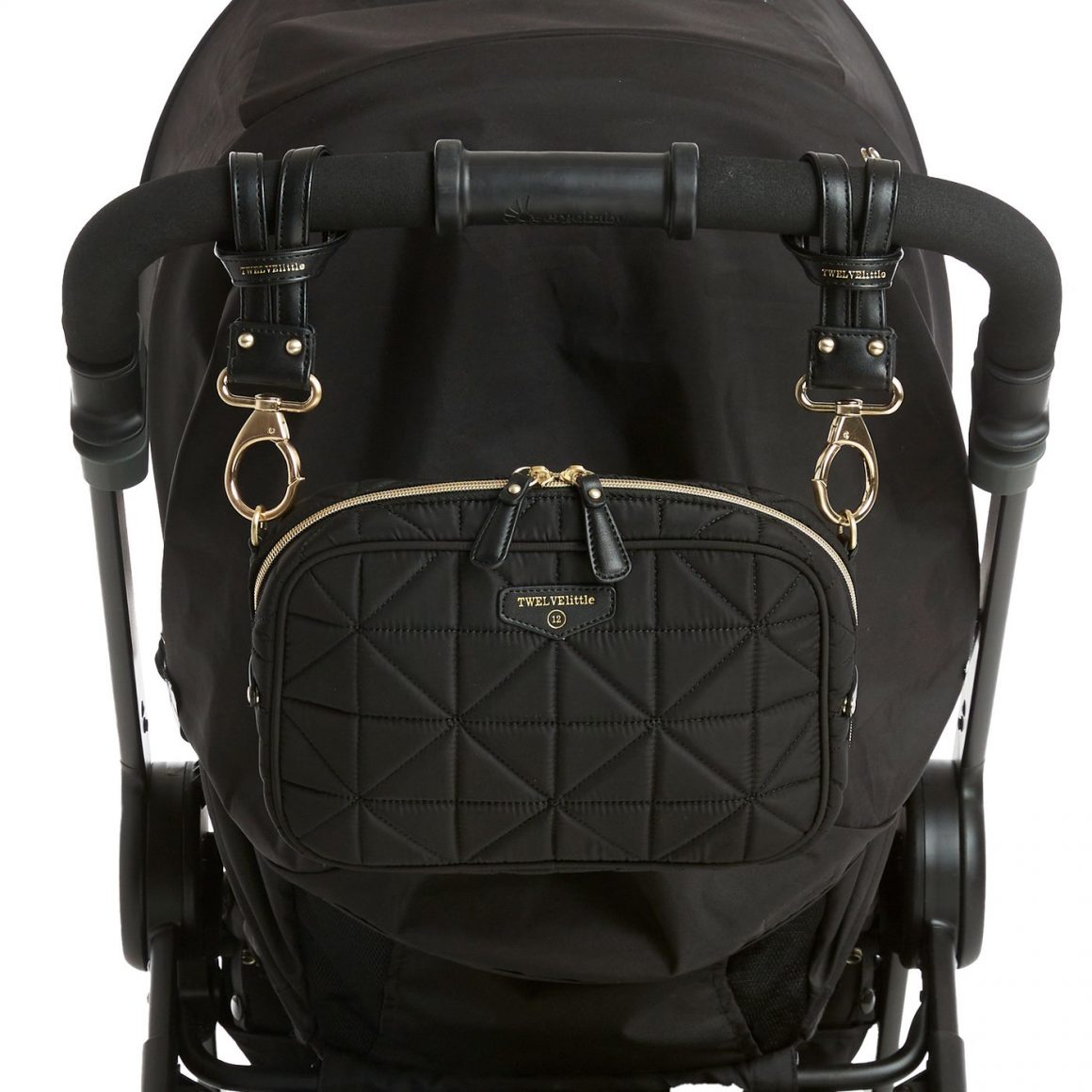 You'll love how versatile these pieces from TWELVElittle are and how easily they fit into your daily routines.
Thank you to TWELVElittle for making this sponsored post possible.