The ladies of Well Rounded NY – the foremost experts on chic city living -and therefore, by default also masters of petite living quarters – have curated some of their favorite "small spaces" picks for your baby registry and we have them listed here. Have a Gugu Guru registry? Add them all in our new WRNY Small Spaces category!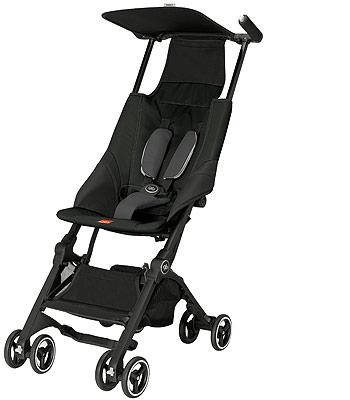 Designed for frequent travelers, the gb Pockit Stroller in Monument Black quickly folds into an ultra-compact package shaped like a handbag for simple transport on airplanes and more. The stroller offers a self-standing folded option for added versatility when you and baby are dining out.
SkipHop Pronto changing station
The Pronto is our portable diapering essentials kit that ensures that baby is always clean, dry and happy, and that mom and dad are always prepared. Drop it in any bag, strap it to your wrist or clip it to your stroller and you're good to go. With loads of features, our Pronto is a favorite of moms and dads everywhere. Its extra wide mod changing pad wipes clean, and the head area is cushioned with an innovative pronto pillow. The pad is also removable, allowing the body to become an independent diaper carry all.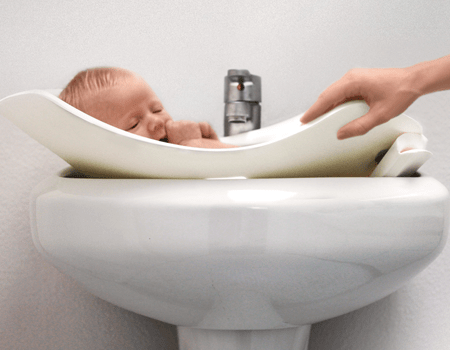 The Puj Tub is the easiest bath tub ever! Made from a soft foam that folds and conforms to almost any sink, the Puj Tub cradles and protects the baby during bath time. Hang or store the tub flat anywhere you would like…even on the back of your door and out of sight!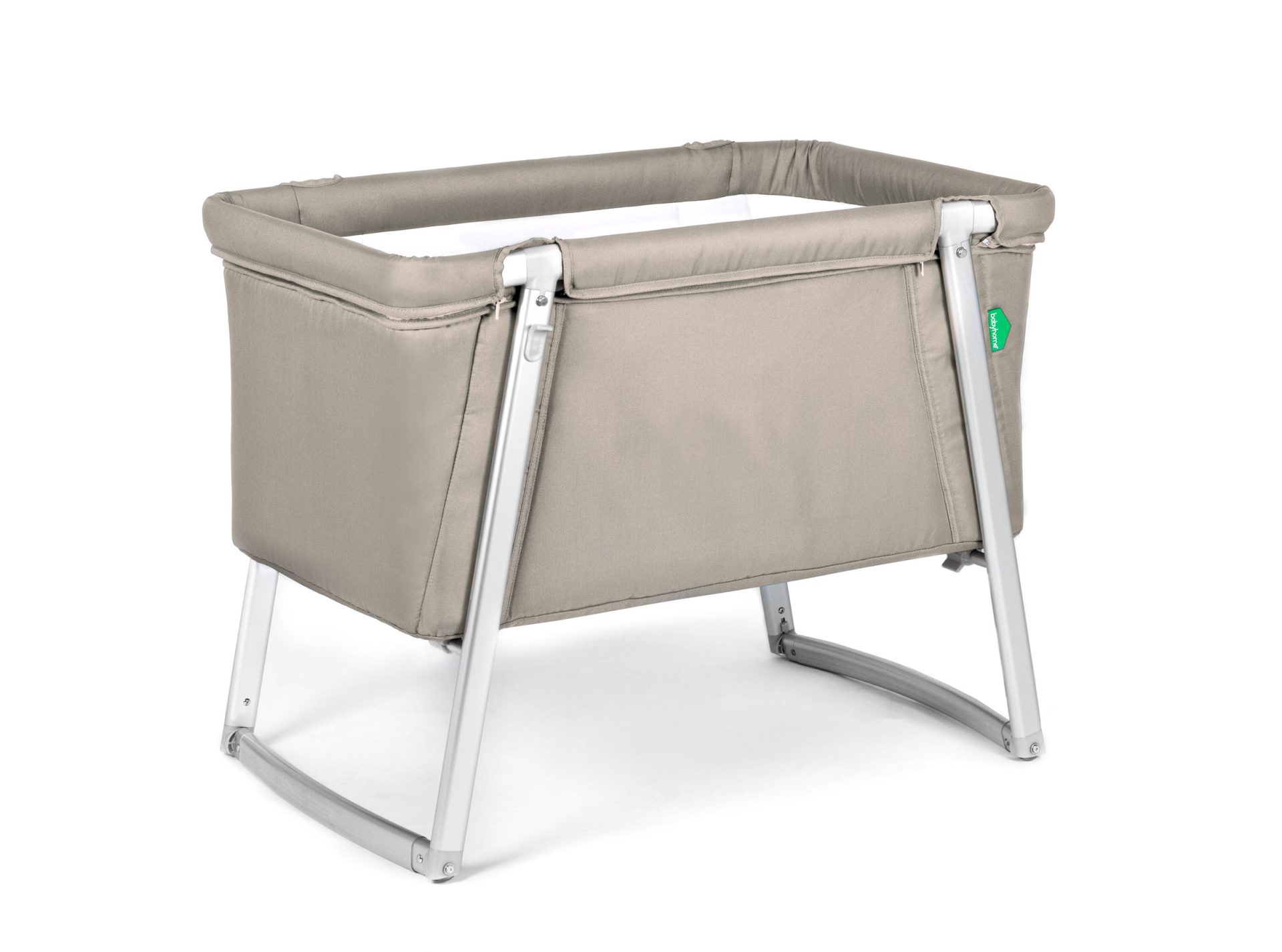 As a lightweight sleeping system, the Air is the only bassinet you'll need whether your lifestyle is on-the-go or you're dyed-in-the-wool homebodies. With a beautifully constructed frame boasting a brilliant leg design that transforms from wheels, to stationary, to rocker on the fly, the quality of the Air is evident from the ground up. The mesh window on the side of the Air creates for a well ventilated sleeping space and serves to give you a view into the bassinet without disturbing your sleeping baby.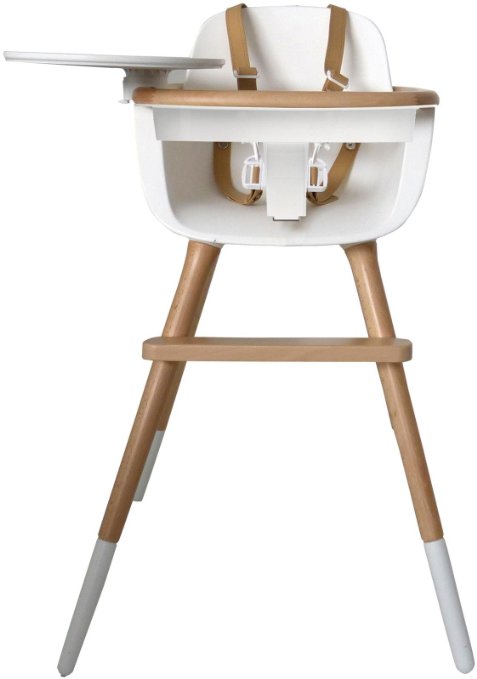 The Ovo high chair was designed and manufactured with the best materials in mind. Components such as solid beech wood, high quality textiles for upholstery, and the best leatherette, only for those with the most distinguished taste. The fusion of these materials makes Ovo a product that will leave a lasting impression.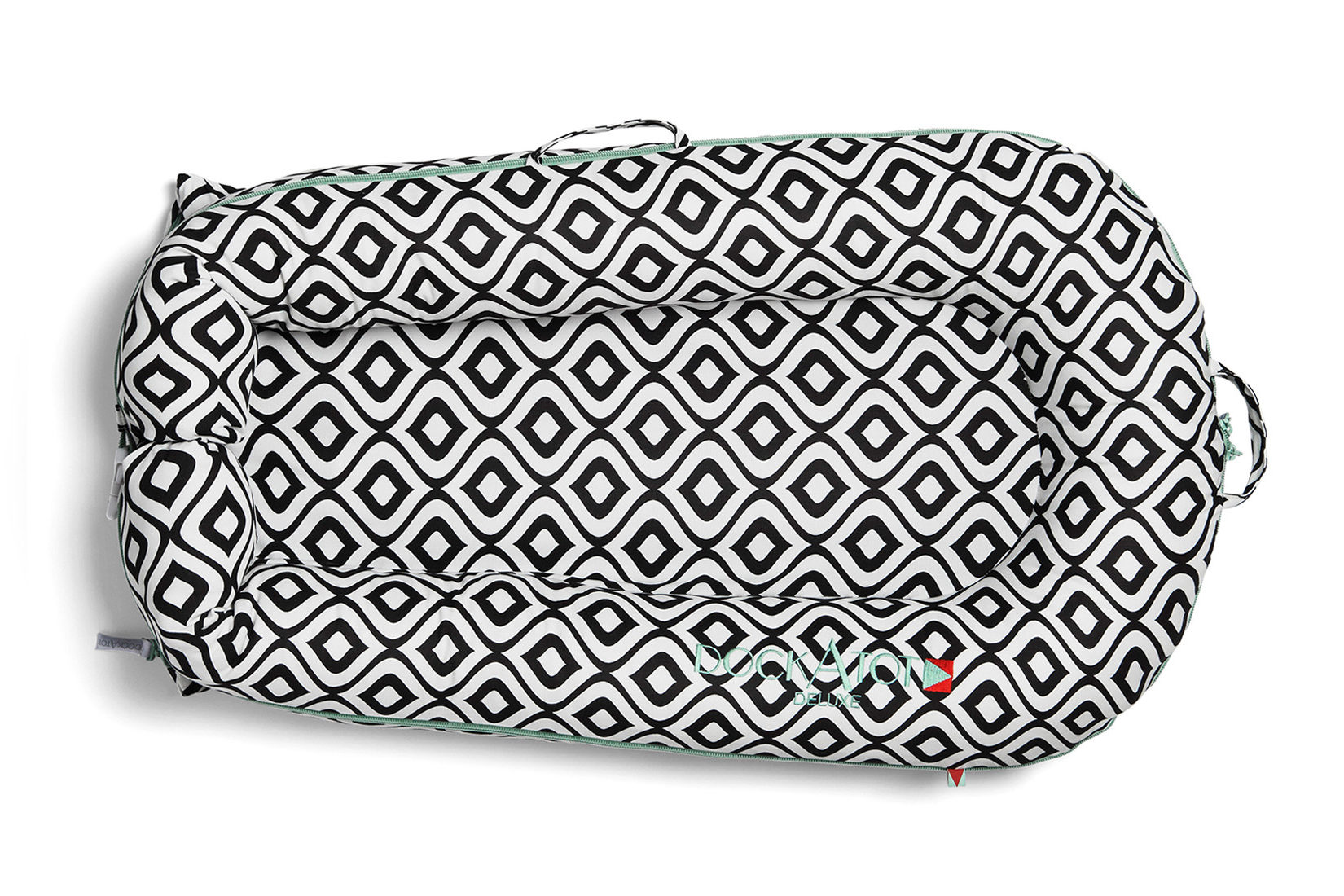 DockATot
The Deluxe dock is the ultimate docking station for your baby ages 0-8 months old. Multifunctional and multitasking, the Dockatot™ Deluxe offers a safe and comfy spot that lets baby lounge, play, cuddle, do tummy time and get diaper changes. Deluxe docks are lightweight and portable, allowing for easy travel.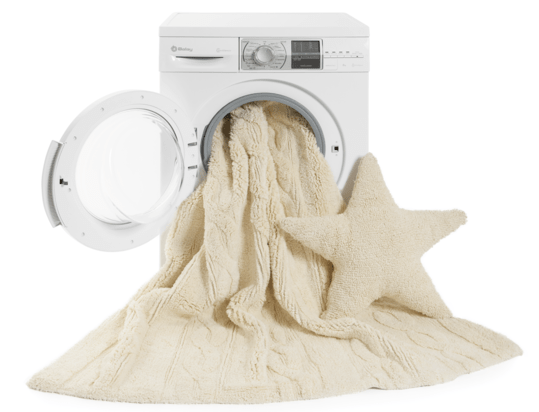 Machine-washable: easy to wash, it can be washed at home in a conventional washing machine. Handmade: carefully and individually handmade by artisans. Eco-friendly: 100% natural cotton and non-toxic dyes.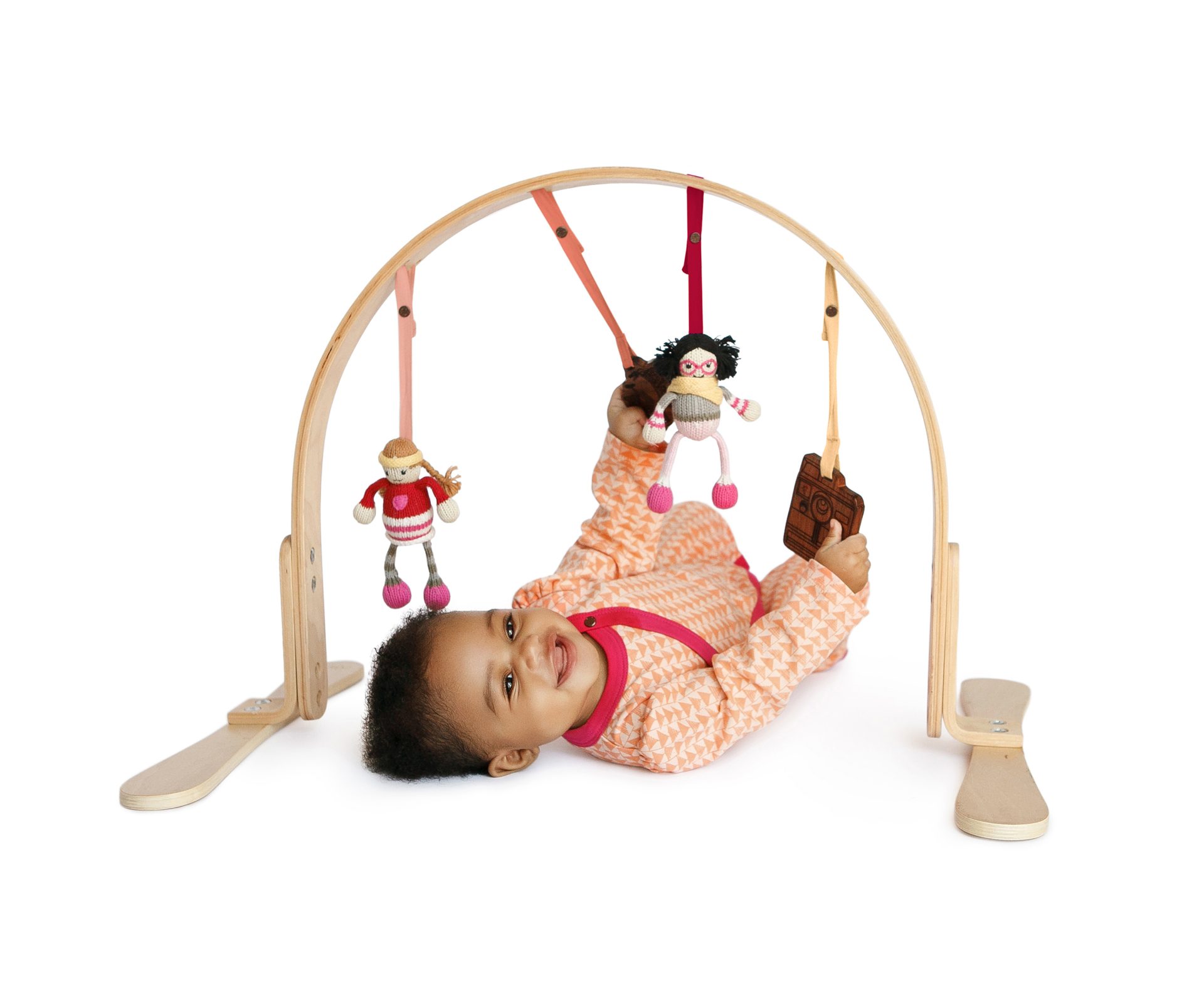 Get ready for the best playdate ever! Our 2 height adjustable Play Gym has a 100% birch wood frame finished with non-toxic stains and lacquers (free of lead, phthalate, nickel, mercury, formaldehyde and ultra low VOC's). The wooden toys are non-toxic, made from all natural untreated indian hardwood buffed with vegetable seed wax. The knit dolls were made with phthalate-free rattles inside and hand knit from organic cotton.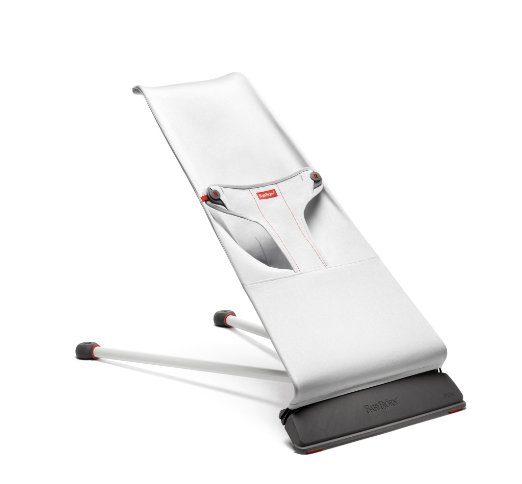 Safely holds your baby for you in the early days at home. Gives proper support to a very young baby's neck and back. Natural bouncing, no batteries required. Can be used from newborn up.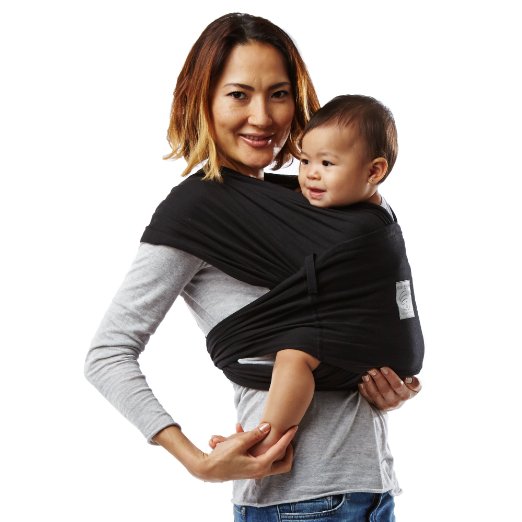 Wrap-style baby carrier with no wrapping required. Patented double-loop design is as easy to put on (and as comfortable) as a t-shirt.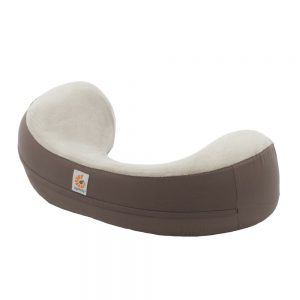 The Ergobaby Natural Curve™ Nursing Pillow with brown cover provides nursing mothers the support they need to nurse comfortably and bond with their baby.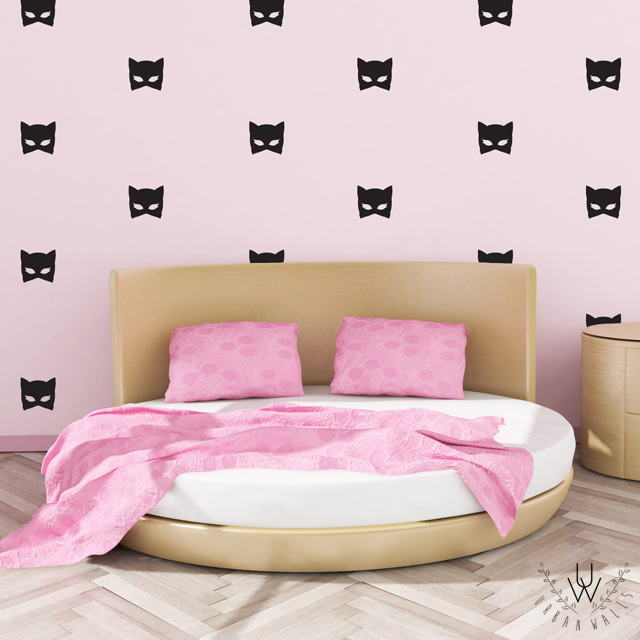 Our cat wall decals feature friendly faces that will keep your walls in good company for many days to come. These easy to install cats will fill your wall with elegance and style in just minutes. From matte black to metallic gold they can be cut in any of our over 25 available colors for you to select from.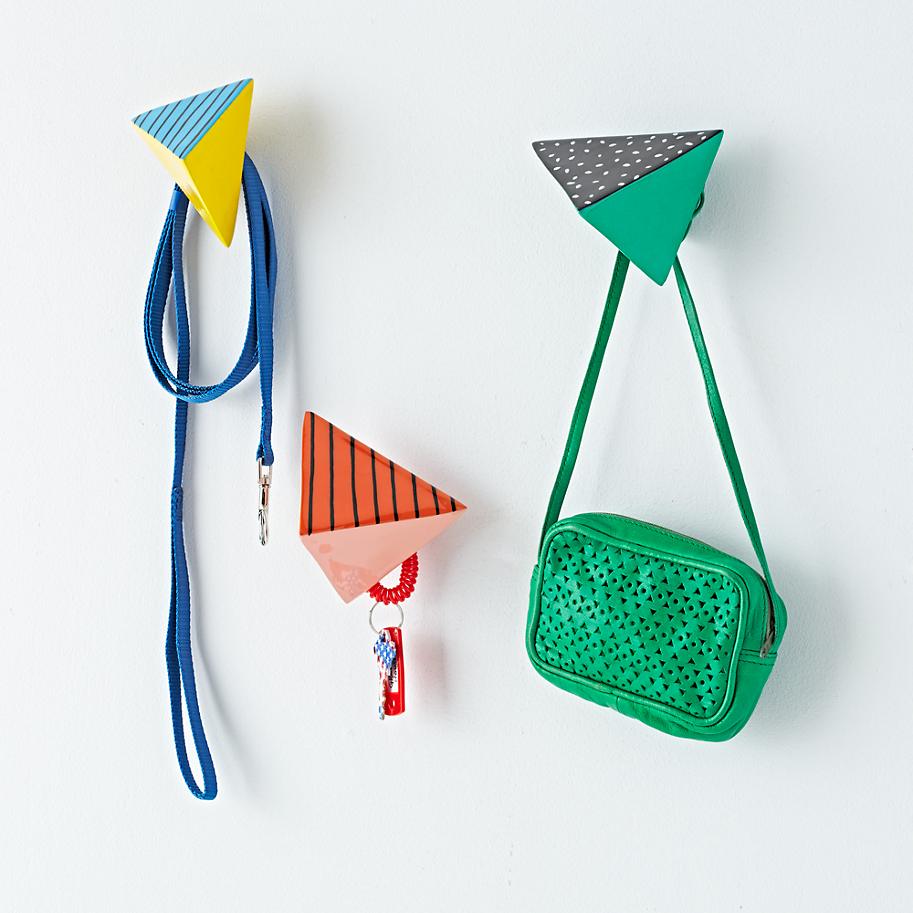 We have a theory that the ancient pyramids were not built as tombs, but they were constructed to hang giant jackets. Although, we're only basing that on these pyramid wall hooks, featuring a combo of solid colors and patterns that are perfect for a child's bedroom or playroom.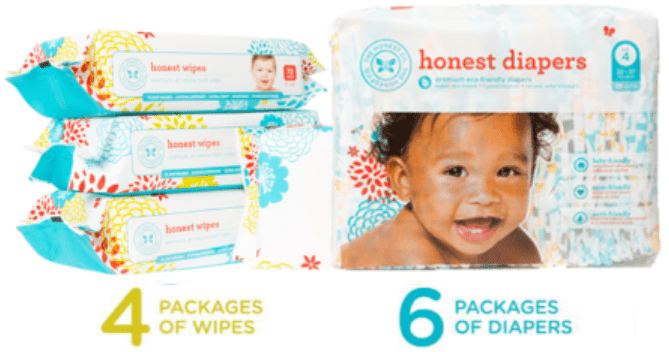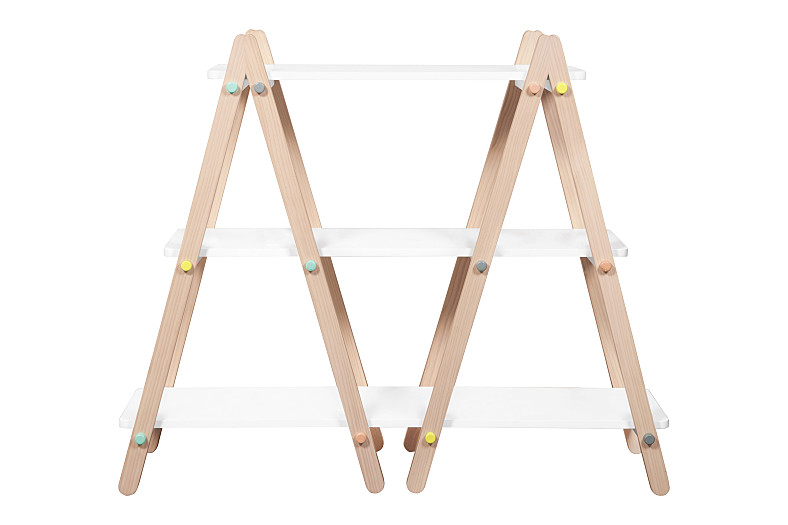 Add pop color, playful style, and serious function to your nursery or playroom with the Dottie Bookcase. Sized for books, buddies, and baskets of toys, the Dottie bookshelf will help keep your babe's room neat and organized. Plus a palette of moveable, multicolor dots lets you customize which colors to display and match any modern decor.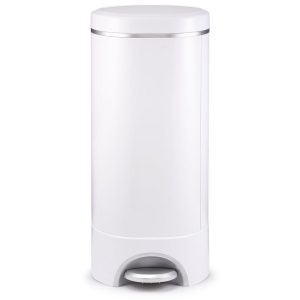 This is the new gold standard in diaper pails! STEP is the only pail that combines best-in-class odor control with a modern, sleek aesthetic that looks great in any nursery AND an easy-to-use foot pedal.
To help you stock your small space nursery, we've teamed up with Well Rounded NY to bring you a Small Space Registry Package giveaway worth nearly $1,500! Enter here.