Larken has quickly become one of our go-to recommendations for all moms maternity and postpartum. The hands-free pumping and all-in-one Larken X Bra can easily be worn all day long. Pair it with the Signature Tank and you're prepared for easy wire-free feedings all day long. The Larken Duo (Bra + Tank) was sent to three of our moms to get some real feedback: a pregnant mom of 2 older kiddos, a first-time nursing mom with a 6-month-old, and a pumping/nursing mom
Krysta, pregnant mom of 2 with one on the way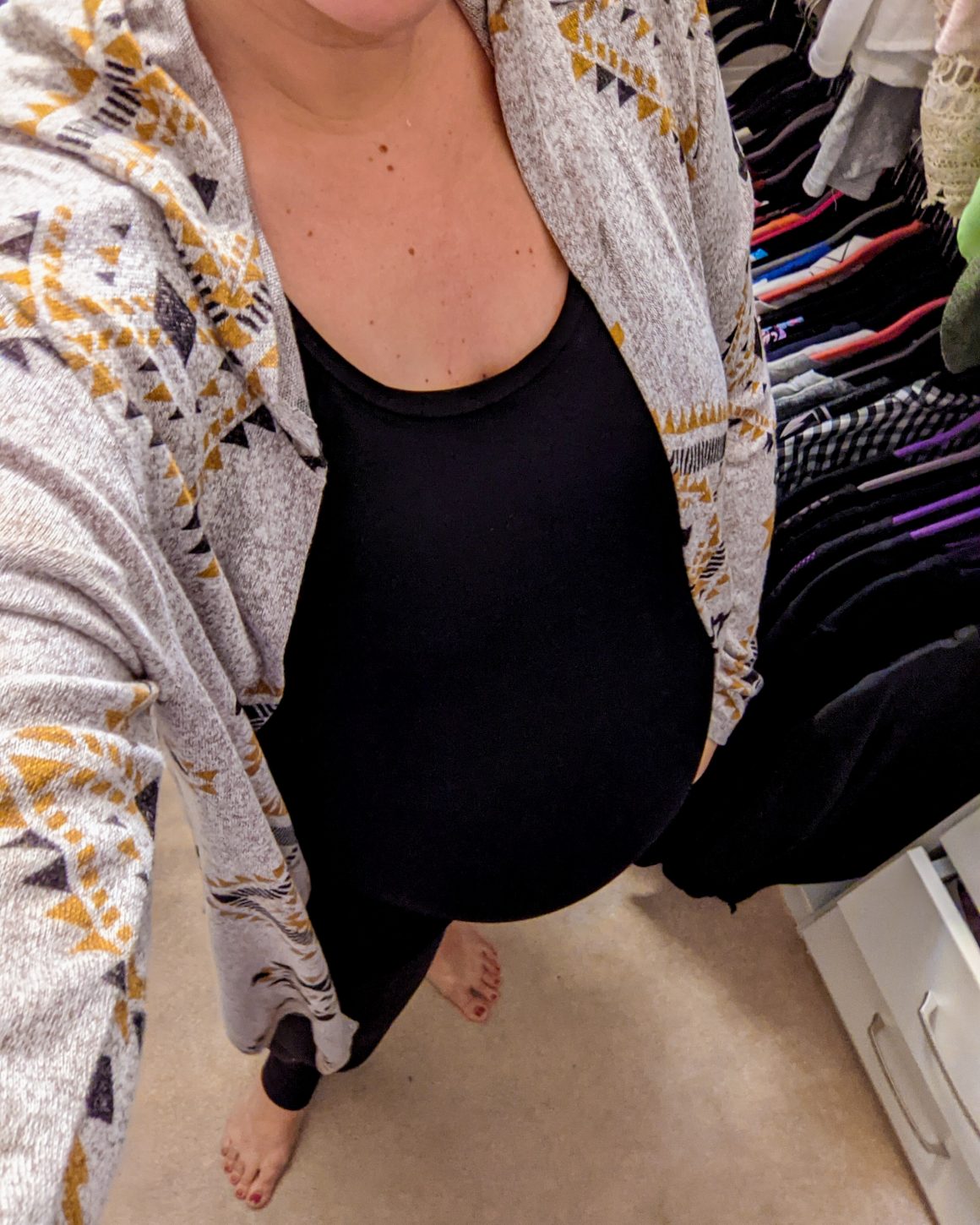 At 33 weeks pregnant, most of my non-maternity tops are too short to cover my ever-growing bump, however, I didn't want to invest in too many more pieces which would only last a couple of weeks so I love the idea that the Larken Bra and Tank could be used for postpartum and nursing as well.  The tank is the perfect layering piece – especially now that the weather is getting cooler.  It is thick and flattering without being too constricting.  It is soft and stretchy and I can see how easy it will be to pull down to nurse once my baby is here.  The X bra is a different fabric than the tank – likely for more structure.  It feels more like a bralette so I would recommend it for the hospital and those first weeks at home with your newborn but not necessarily for exercise or anything where you need more support. The X structure is very unique compared to other pumping bras I have seen and I am excited to try it with a hands-free pump! 
Leah, a first-time mom nursing/pumping with a 6-month-old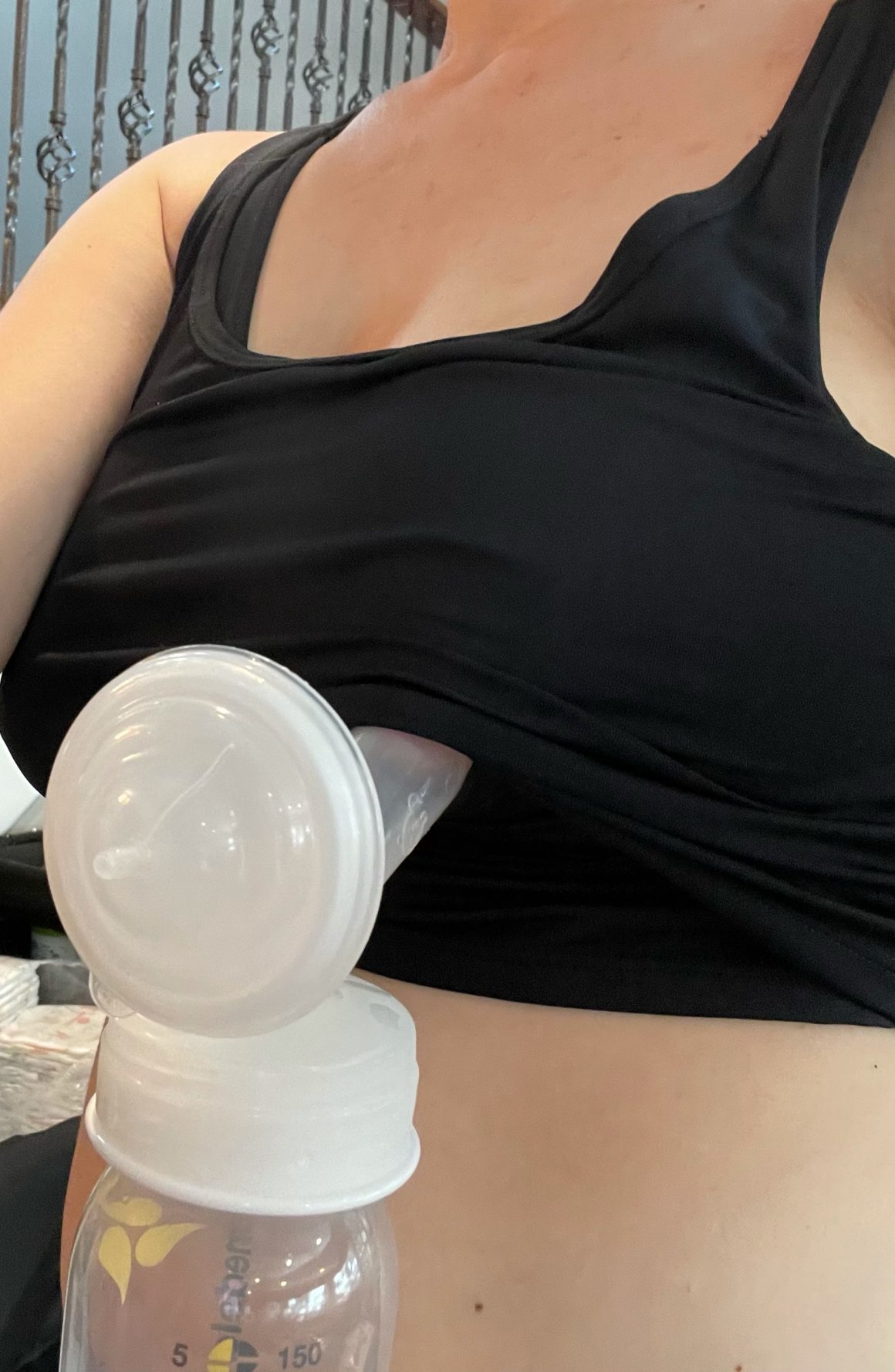 The Larken bra is very comfortable with buttery soft material that can definitely be worn all day and for sleep. The material is very thin and non-restrictive, which makes it so comfortable, however, it is not as supportive as I'd like when going out and about. Using it to pump with the Spectra is perfect because it holds the flanges in place and is completely hands-free. This bra works best for pumping compared to several others I have tried. If it had a little more support, it would also be good to pump using the wire-free Elvie. I was between a size medium and large. Perhaps if I had the medium it would have been better for a pump like the Elvie. I have a large and am a size 38DD, the straps are a little too big on me.
The Larken tank top is buttery soft and thin and is the perfect undershirt to be worn over any bra. It is stretchy and can be used during pregnancy, postpartum, and daily life. It can easily be pulled down to nurse or pump, and helps the pump stay in place with its stretchy material. It is also long so it is nice to wear with leggings. The tank is perfect for layering and very comfortable with the Larken bra.
Caitlyn, mom of 2 including a 9-month-old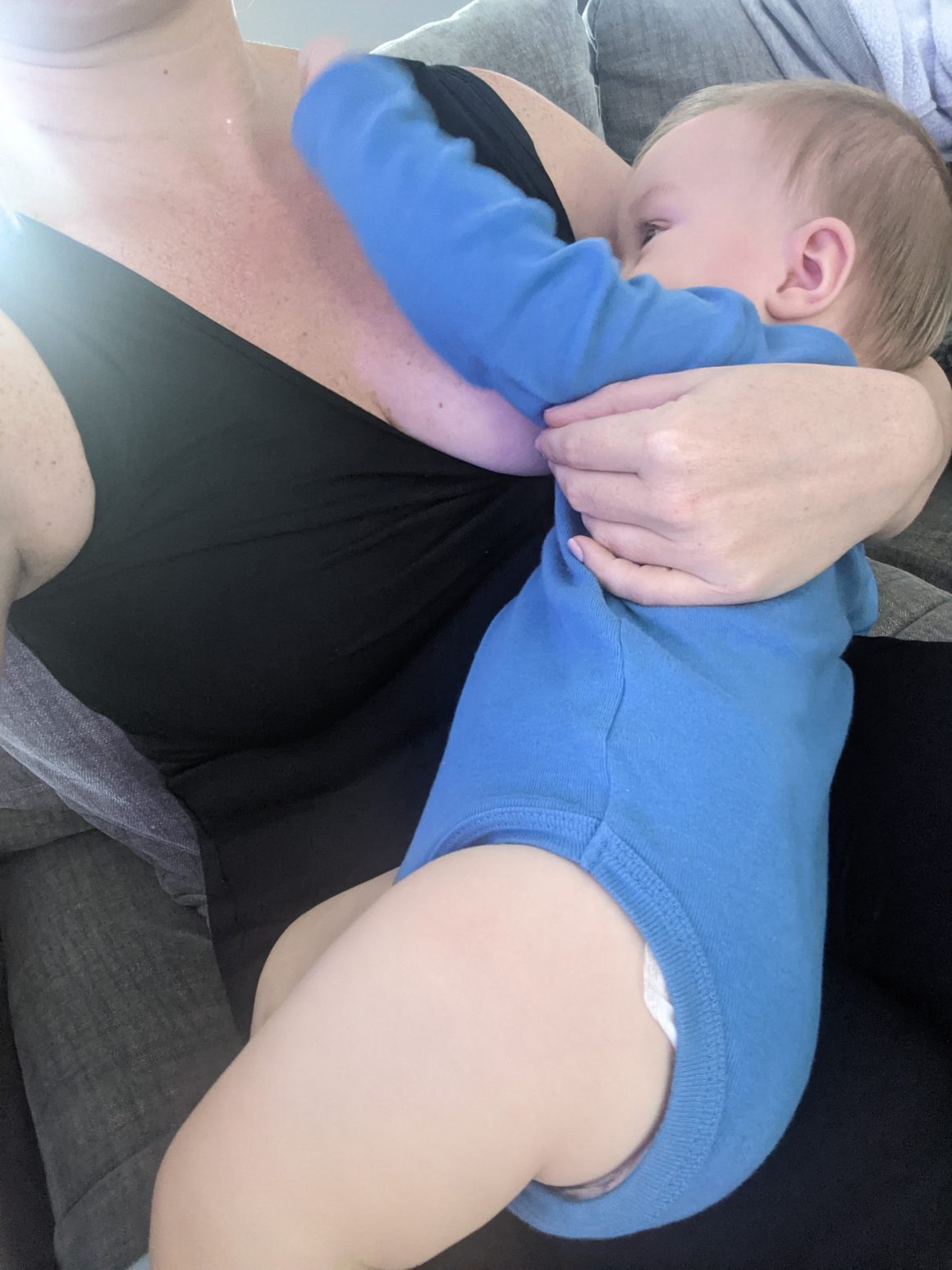 The nursing tank was extremely comfortable, breathable, and functional. I love the long coverage of it as well, making it perfect for late pregnancy into postpartum. I was able to utilize the pumping bra at work and after a few tries, it became easier the hook my pump phalanges in. The hands-free part of pumping is most important to me when at work and trying to multitask. Since I work in a hospital I will say that the bra was slightly warm and not very breathable under scrubs.
Thank you to Larken for providing our testers with the Larken Duo (Larken X Bra & Signature Tank). We also send a huge thank you to our testers and appreciate their honest feedback.
See more from Larken:
*5 Best Hospital Bag Products for Mom
*Best Registry Items for Working Moms