It can feel as though there are a billion play mat options available when you start your research. You just need a safe, cozy, and yes, cute place for your baby to play, rest, and grow. Which mat will work best with your budget, your home, and most importantly, your baby? Never fear! We've compiled a list of different options to help you find the best fit for your family.
Play Mat with the Most Print Options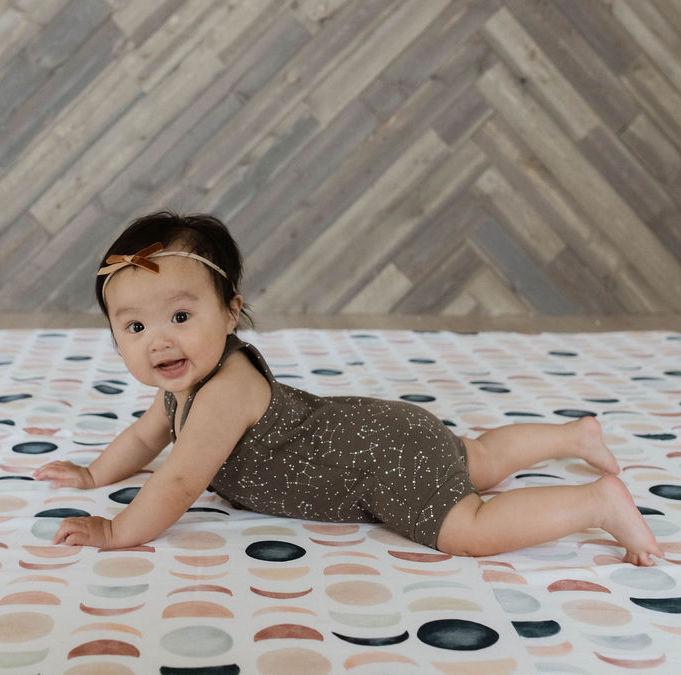 Toki Mats offer you a wide selection of prints to bring some color, fun, and joy into playtime. From flowers to lunar phases to geometric designs, you'll find something you love. The cover on these mats is 100% cotton fabric, a soft choice for your baby to move and play. You can unzip the cover and wash it when needed as well. You'll love that feature, for sure! Your baby will love the two toy loops to encourage play. You can learn more about Toki Mats here and find additional prints on their site.
Most Customizable Play Mat Pattern
Skip Hop Playspot Geo Foam Floor Tiles –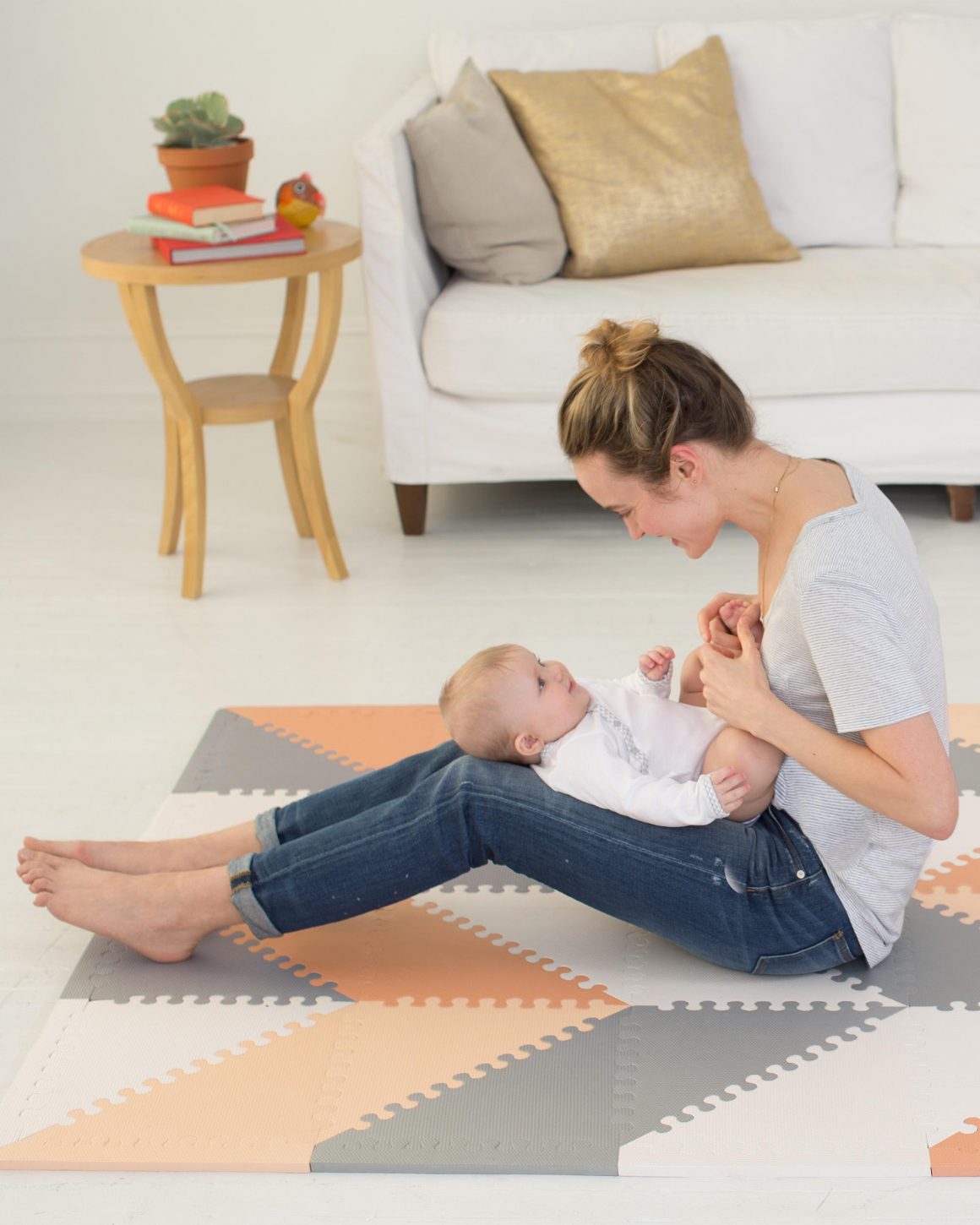 This play mat setup delivers 40 triangles and 32 edge pieces, allowing you to create the size and design you want in your space. You can create stripes, chevron designs, diamonds, and more. Change it up every day! You simply put it together like a puzzle in any design that suits you, and you're good to go. It comes in grey and cream for a true neutral experience as well as grey and peach to add a pop of color to your room. 
Most Budget Friendly Play Mat
Regalo Sensory & Learning My Play Mat –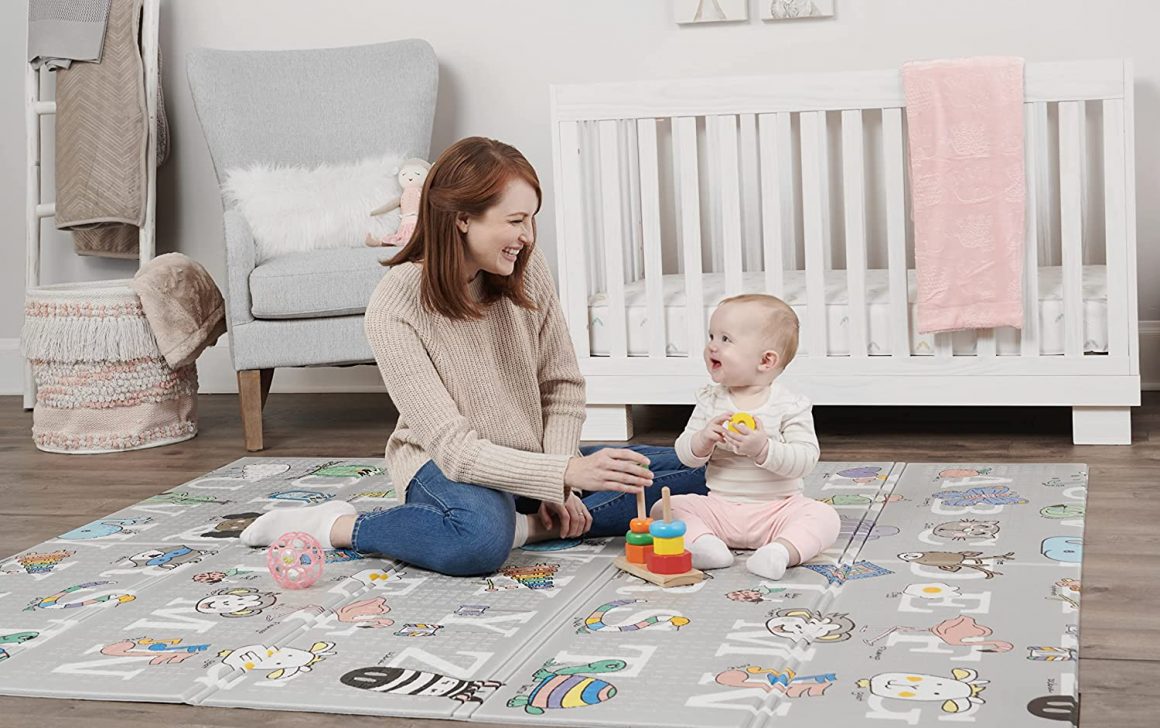 This play mat is not only budget-friendly, but it offers you two different styles in one mat. Yes, sometimes you just want something neutral that matches your decor. That's why one side of this mat features grey and white chevron stripes. Flip it over to feature an adorable alphabet and animal design to help your baby learn. A design for you and learning opportunities for baby, all for a low price? That's a win!
Best Starter Bundle
The House of Noa – Starter Bundle –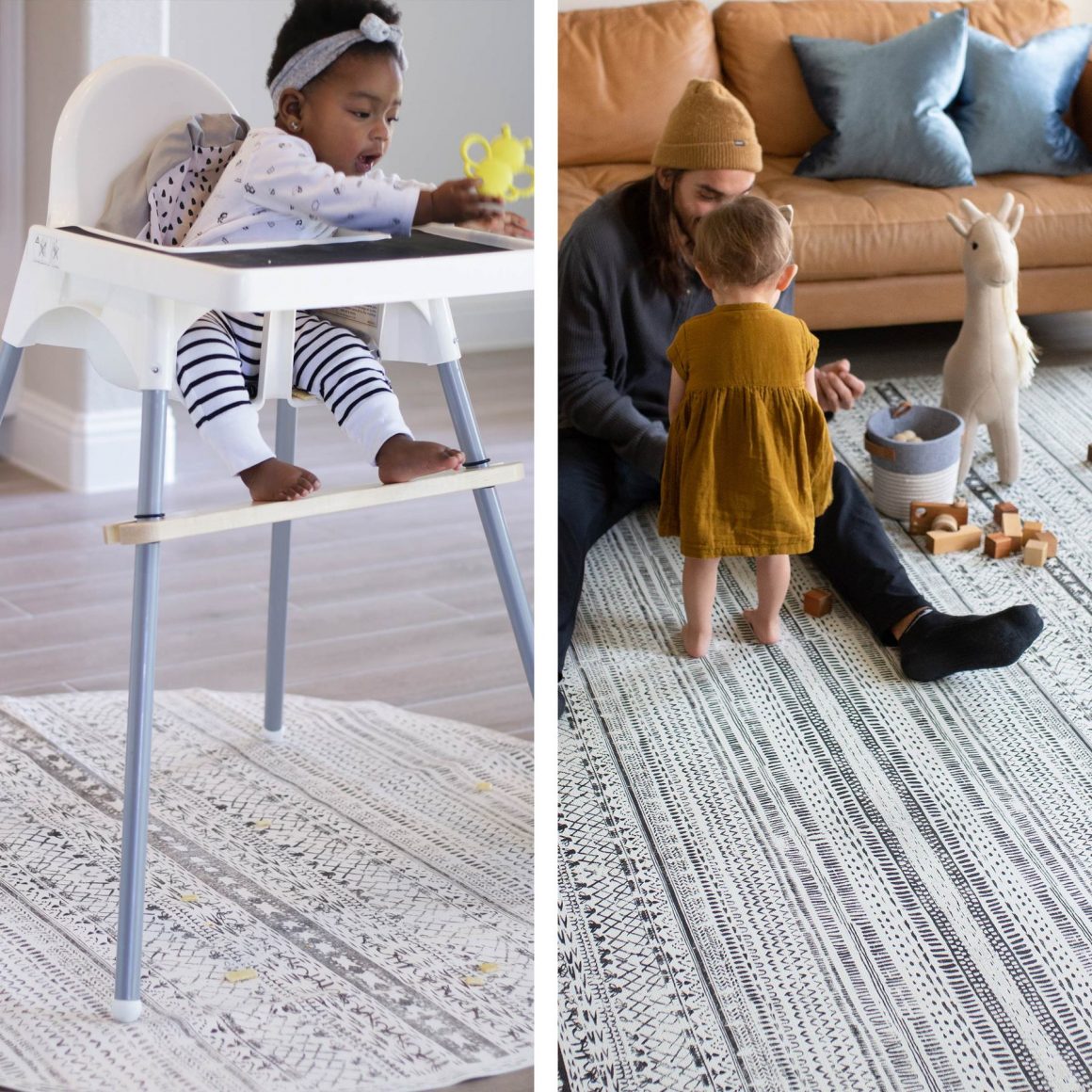 Looking to get the most for your money? House of Not has super cute, size-customizable play mats. When you create a started bundle, you can start building yours at a 4×6 size all the way up to 10×12. Additionally, the starter bundle comes with a matching high chair mat. Get it all in one place. (And look how cute!)
Best Reversible Prints
wander & roam foam play mats –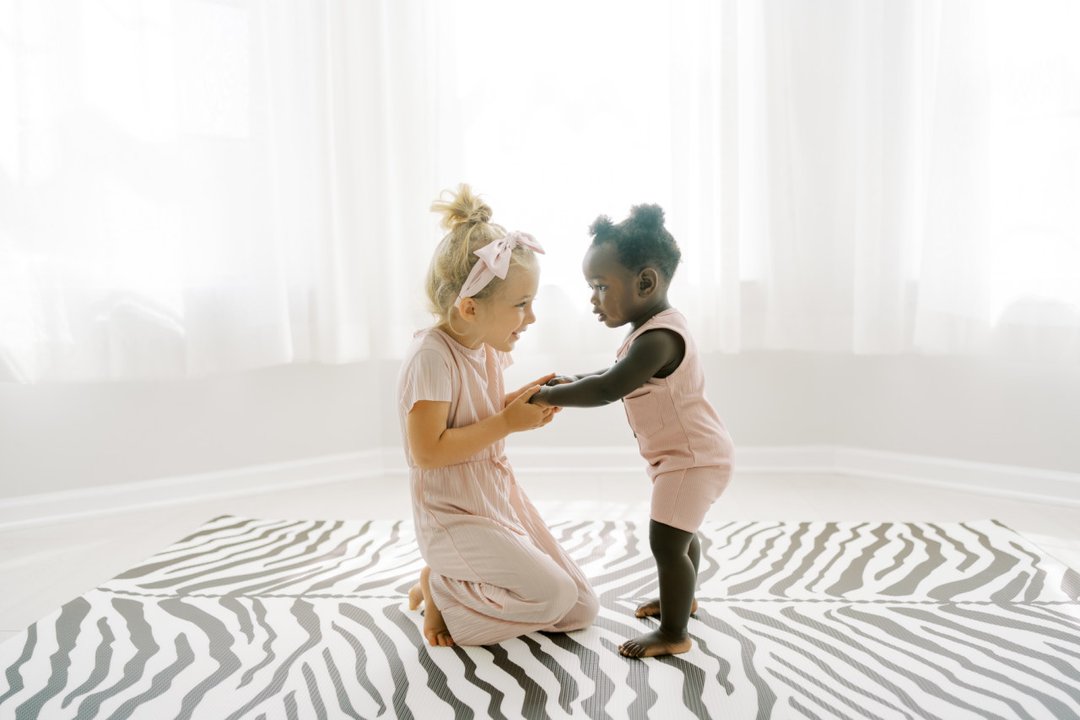 Get a mat that matches various parts of your personality. Go with stripes on your more traditional days. Flip the play mat over to show zebra stripes when you're wanting to walk a little more on the wild side. wander & roam mats are also waterproof, hypoallergenic, and non-toxic. You can learn more about them here. 
Most Hygienic Play Mat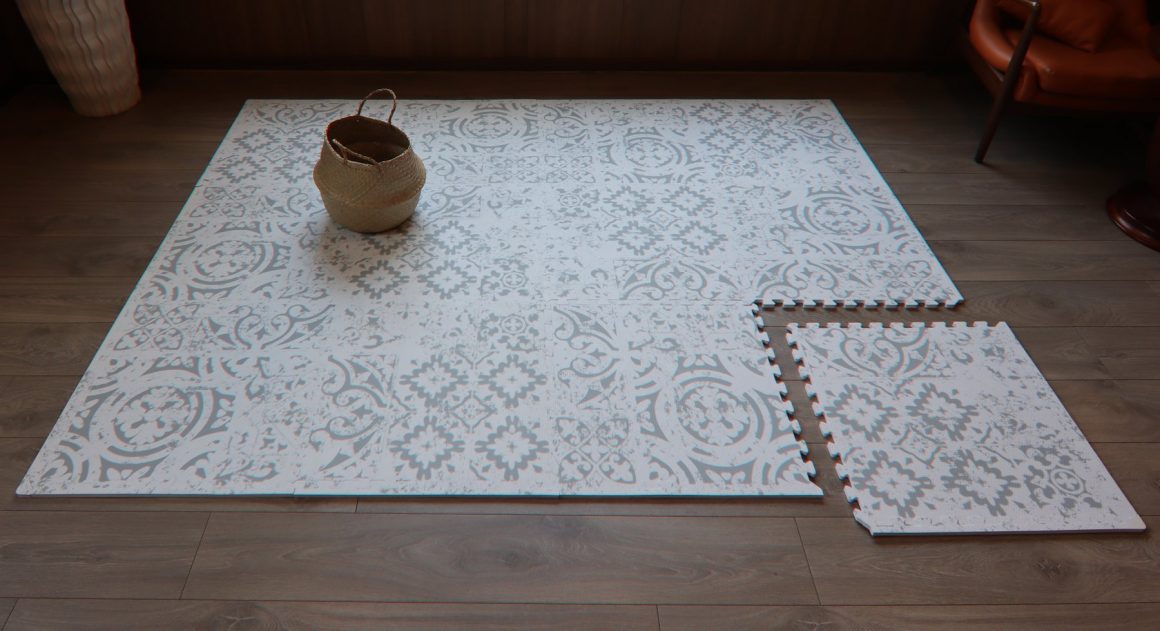 The Famokids newest GraphEVA mat features graphene-enhanced foam, which creates a non-toxic environment that goes so far as to eliminate odors. It's antibacterial as well. It's easy to clean and helps keep those yucky germs you want to keep away from your baby as they learn and grow.
This list offers you great play mat options, covering different checklist items you might have for your search. Let us know which one you choose! Happy times are just ahead. Be sure to check out our store for great play mat options.
Looking to add an Activity Gym as well? Take a look at our recent roundup of Top Activity Gyms.