You've carefully curated a lovely, well-designed home. You have carefully selected the hues in your living spaces. Your baby needs a safe, comfortable place to play, learn, rest, move, grow, and reach milestones. That's where the wander & roam foam play mat comes into play.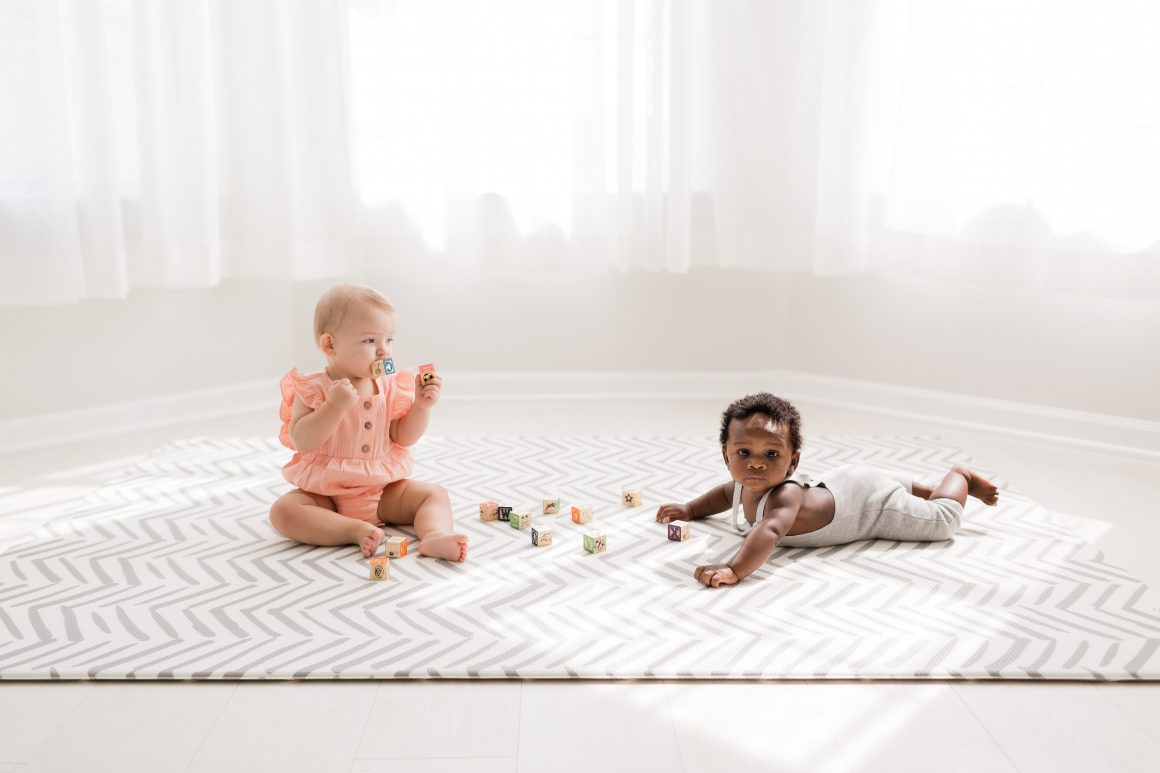 Designed to look like an area rug that works with your decor, not against it, a wander & roam foam play mat will act as a perfect addition to any room in your home. When you add in the fact that these play mats are made from TPU foam, a soft, non-toxic, durable foam, you can feel good about choosing something that looks good while being safe for your baby.
Beyond safety, your favorite part of the wander & roam foam play mat might very well be the reversible design.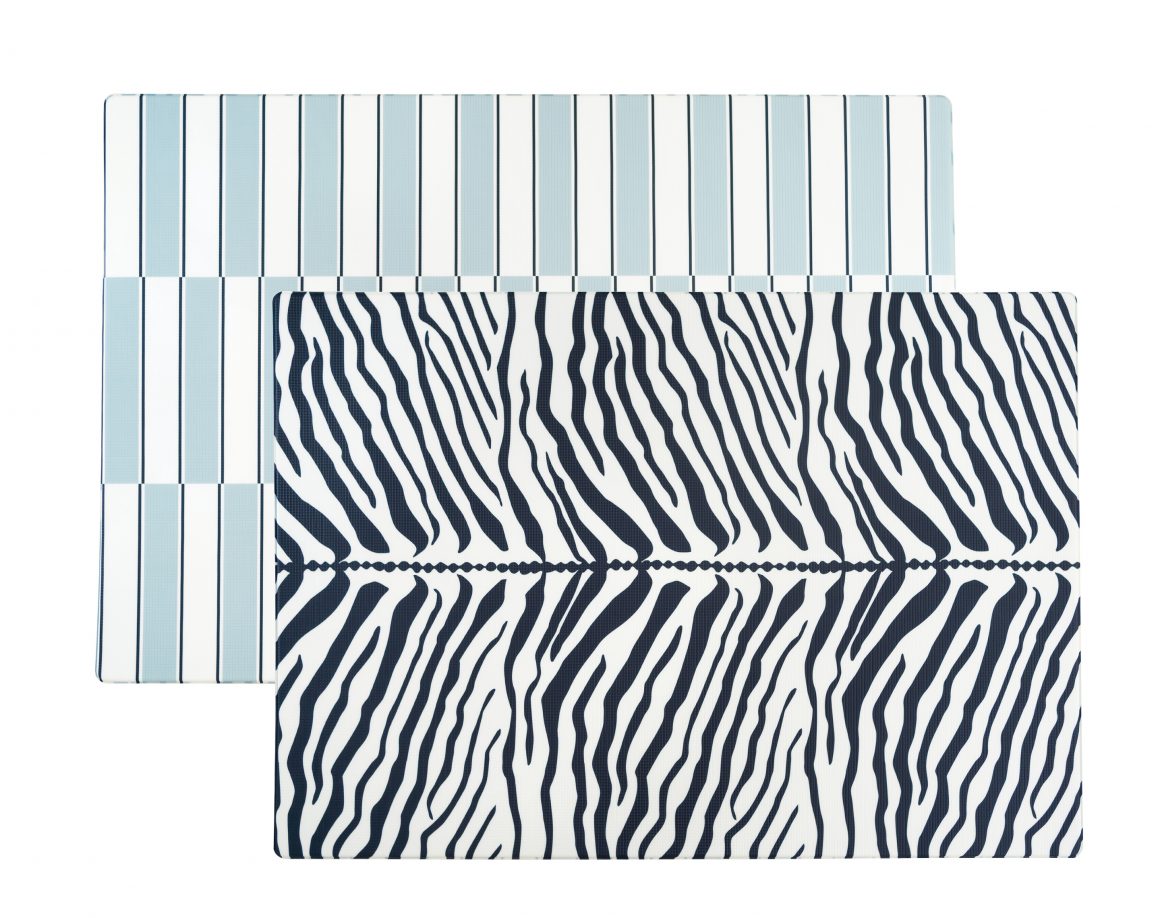 We appreciate how the majority of these designs offer one side that feels a little more traditional, like stripes, while the other brings in the bolder side of your decor personality, like zebra print. If animal print isn't your thing, give some ikat a chance. The grey will work well in just about any room.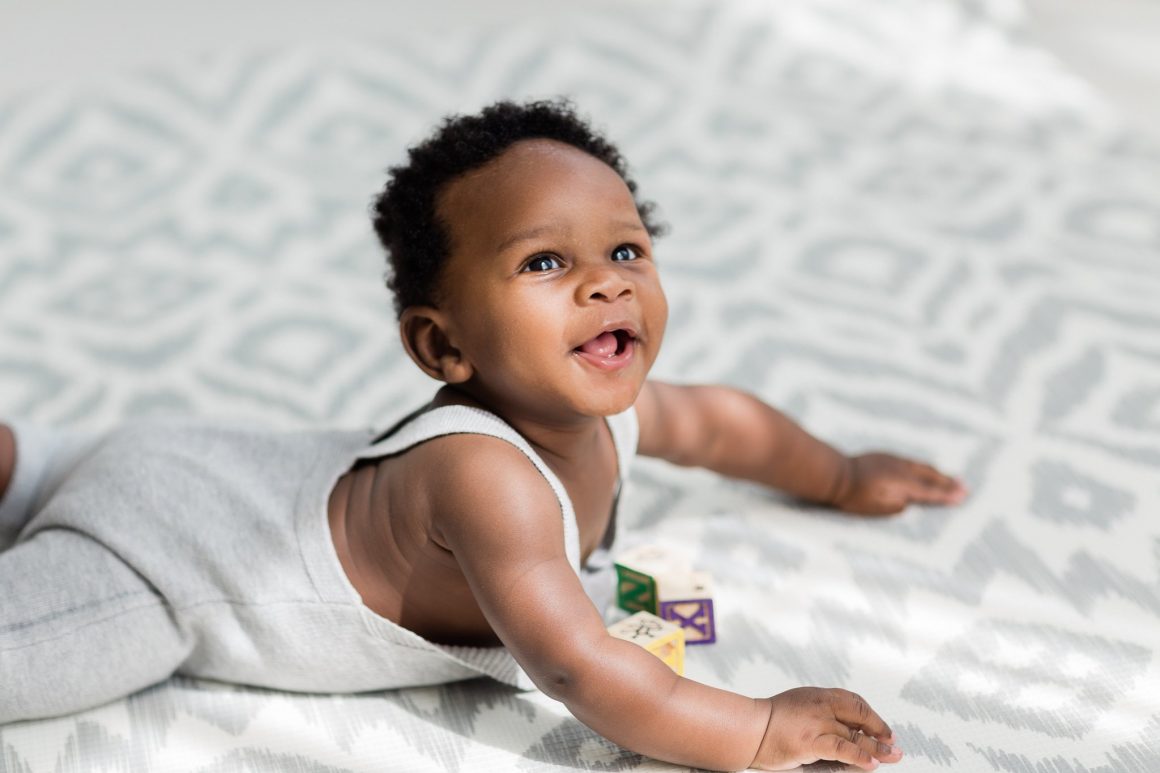 You'll definitely appreciate how easy the wander & roam foam play mat is to clean up. On top of being hypoallergenic, they're waterproof. You can wipe up spills without fretting that you just ruined something so beautiful and perfect for your home. Wipe down the mat with a damp cloth or even a baby wipe. And voila! Good as new!
When you're done playing for the day or looking to run the vacuum, simply roll up the mat for easy storage. You can also pop the rolled up mat in the car for a trip to the park, beach, or anywhere you'd like your little one to have a safe place to play.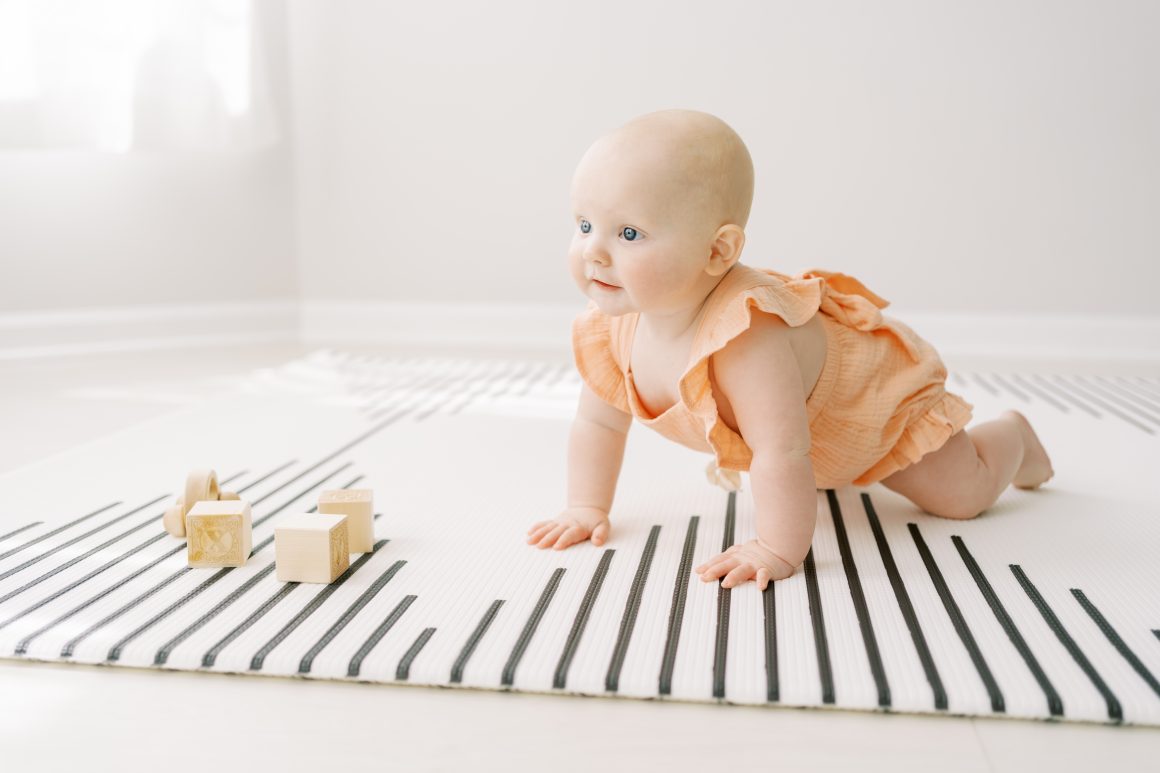 But don't just take our word for it when it comes to the wander & roam foam play mat. Here are what some parents have had to say about these beautiful mats.
"Best Playmat Ever! This playmat is very soft and durable. It holds up to lots of play and snacks from my four children and is easy to clean up. We have two and they both still look brand new."

-Lyndsey
"Durable, easy to clean, perfect for babies, toddlers, and working out! I LOVE this mat!! We use it in our living room and it serves as a play area for my 15 month old, and a workout mat when needed too! It really is super comfortable to lay on, and it's extremely easy to clean. I also vacuum it and it works great! I absolutely love this mat and I'm considering purchasing another one day. These work way better for kiddos than those foam puzzle pieces, and they look SO much nicer."

-rachel
"This is seriously the best mat ever This is seriously the best mat ever! Not only do my toddlers love playing on it and rolling around on it, but I also use this mat to workout on every single day! It is way better than the expensive yoga mat I have… I also love the fact that it is super durable and holds up to pets and heavy use."

-Stacey
We know you'll love what the wander & roam foam play mat will bring to your home and your baby. Additionally, you can also check out the wander & roam vegan leather mats. They're another great option for your baby and your home.
Thanks to wander & roam for making this sponsored post possible.