Busy, eco-minded parents have a lot on their plates at any given time. It can feel overwhelming to find the right diaper that's safe for your baby and good for the environment. That's why you'll want to add the Healthynest Diapering Program to your registry. In other words, you'll start out ahead of the parenting game with this subscription service.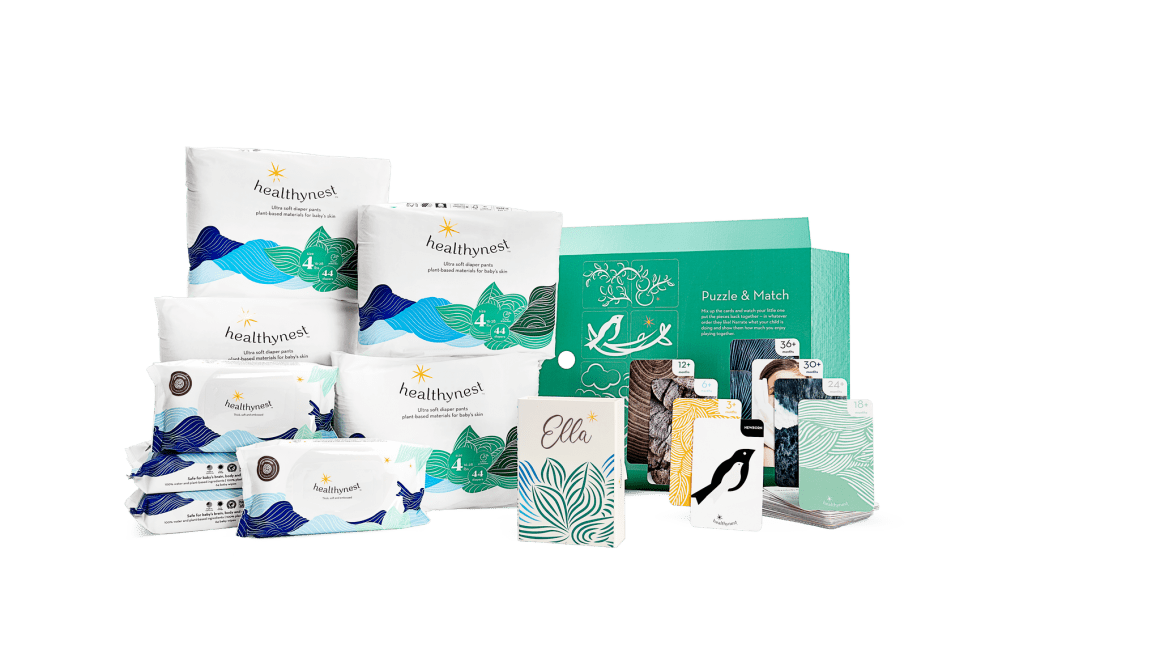 Healthynest brings you premium diapers that feel ultra-soft against your little one's bottom. These absorbent diapers feature plant-based materials in all the spots that touch your baby's skin. The plant-based top sheet wicks away any moisture to keep baby's skin dry. Healthynest has also woven in premium cotton to make sure your new arrival remains comfy and cozy with each diaper. Plus, they've also worked in plant-based leg cuffs and absorbency that lasts up to 12 hours. You can't go wrong with these sustainable diapers.
Each Healthynest subscription box ($103-$140) comes with a month's supply of diapers (4 bags) and your choice of either wet or dry wipes. You can choose between all wet wipes, all dry wipes, or even mix and match the two. Additionally, you'll receive an activity tray and a set of personalized developmental activity cards to help your little one learn and grow. The activity tray and cards are based on the newest thinking in behavioral neuroscience. Not only will you get superior leak protection in these plant-based diapers, but you'll get access to help your new addition reach age-appropriate milestones.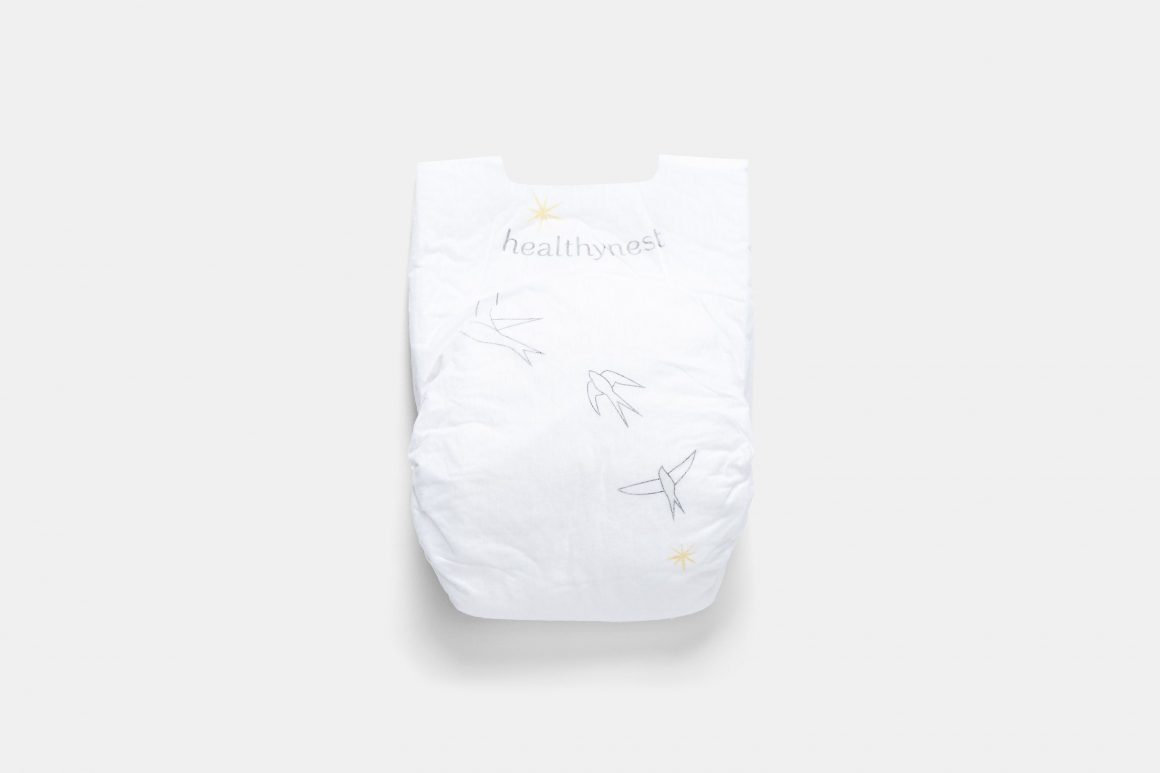 By adding the Healthynest Diapering Program to your registry, you'll protect your baby and the planet in one fell swoop. Sustainability and safety rank high on the list of priorities for today's parents, and this diaper checks both boxes. When it comes down to it, you can feel good starting out from day one with the Healthynest Diapering Program on your registry.
Thank you to Healthynest for making this sponsored post possible.
More diapering must-haves:
Diapering Station Must Have Items to Check Out
100% Hands-Free Dékor Diaper Pails