October is International Babywearing Month and today we're sharing about one of our favorite and very versatile baby carriers, the LilleBaby Carrier. Plus, October is Breast Cancer Awareness Month, and LilleBaby has a commitment to support breast cancer research. Our urban-turned-suburban mama, Cassie Taylor, is a huge fan of LilleBaby and both her and her husband love it for all of their travels. Check out all the reasons why parents love the LilleBaby below. You can find Cassie on her Instagram or Facebook.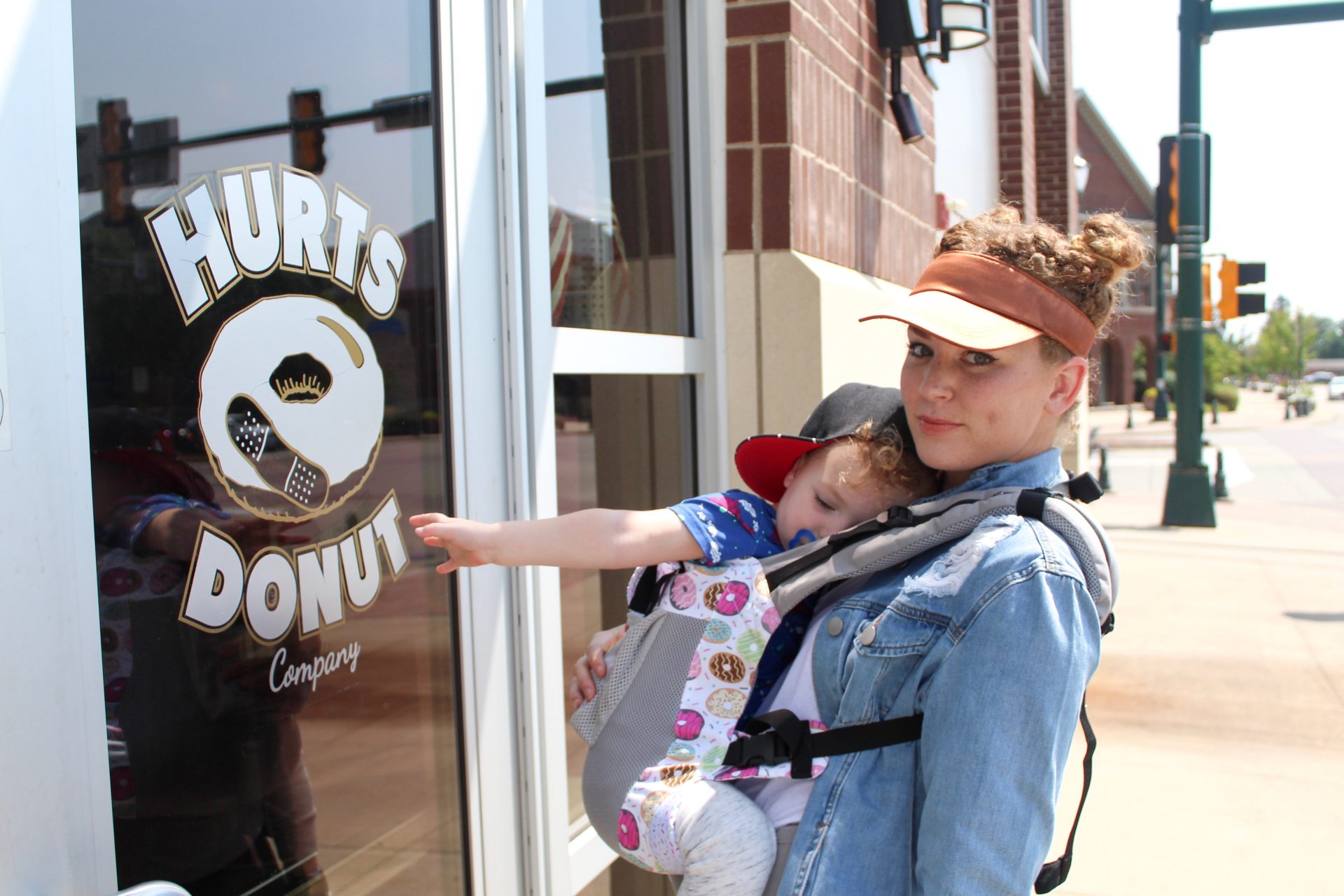 When it comes to babywearing, parents are all about versatility and longitivtiy of the carrier. Since many carriers can be on the pricier end of the spectrum, it's important to find a carrier which is not only versatile and will last a long time, but really comfortable for parents, too. LilleBaby's 6-in-1 Original Carrier is the ultimate carrier for parents who want to be able to change up how they wear the baby in 6 different ways! The 100% cotton fabric carrier featutes six carrying positions, hood, two pockets, lumbar support, neck support, 2-way straps, and best of all, is machine washable. The 6-in-1 Original Carrier includes every carrying position without the need for an infant insert: Front-fetal, Front-infant, Front-outward, Front- toddler, Hip and Back carry. The COMPLETE grows with your child through all the baby wearing years, from 7 lbs to 45 lbs. The patented cupped seat adjusts to keep baby ergonomically seated in all six carry positions through every development stage. The wide padded straps and waist belt evenly distribute baby's weight  for maximized comfort.
The Original 6-in-1 Carrier has increased lumbar support, which in turn, increases comfort, maintains healthy posture and alignment, and prevents lower back strain. Combined with an extra sturdy waist belt to maximize parent's comfort. There are two ways to wear the strap; this enables the wearer to carry "backpack style" or with straps crossed in the back. Dual adjustment buckles simplify breastfeeding and adjusting straps on the go. The extra tall, extendable torso is so comfortable your baby will fall asleep. Provides extra neck and back support and keeps taller babies secure in the carrier. The adjustable width gently cradles baby's head. Elastic straps provide support while allowing for movement and easy adjustment. This is ideal for traveling! We've also had many parents tell us that the LilleBaby is super comfortable for tall parents.
In honor of October being Breast Cancer Awareness Month, LilleBaby is making a commitment to support breast cancer research. 10% of every sale of the LilleBaby Complete Complete Embossed LUXE in Pink will go to breast cancer research. 10% of each sale of this beautiful baby carrier will be benefit the Breast Cancer Research Foundation, whose mission is to prevent and cure breast cancer by advancing the world's most promising research.
Want to see more about LilleBaby? Check out these posts: