We're huge fans of babywearing here at Gugu Guru, and even more so of the fantastic Tula Carriers, which are not only gorgeous, but super comfortable for babies and parents. We're so excited about Tula's new carrier, the Free-to-Grow Carrier. The new carrier is an adjustable baby carrier designed to grow with families from baby's early infancy through toddlerhood.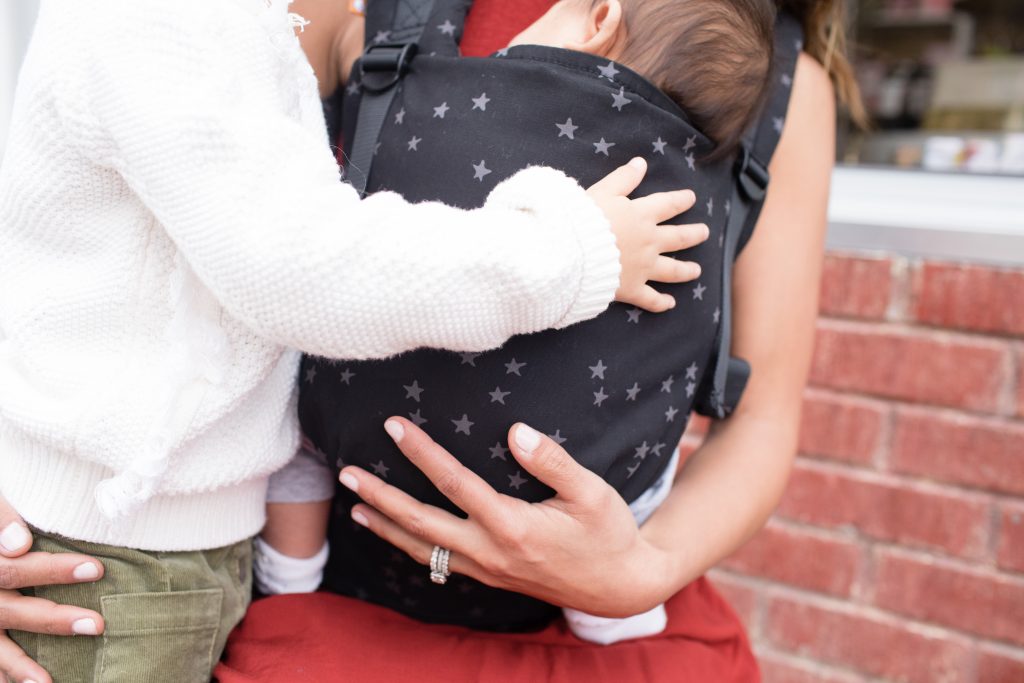 Coming in four gorgeous styles, Wonder, Blossom, Play, and Discover, each pattern is symbolic for stages of childhood. Blossom symbolizes the quickly growing and delicate beauty of a baby; Play celebrates how babies express joy and happiness; Wonder pays homage to the boundless curiosity that leads to all of the cherished moments of childhood; and Discover is inspired by the early awestruck moments your little one has when they learn new and exciting things.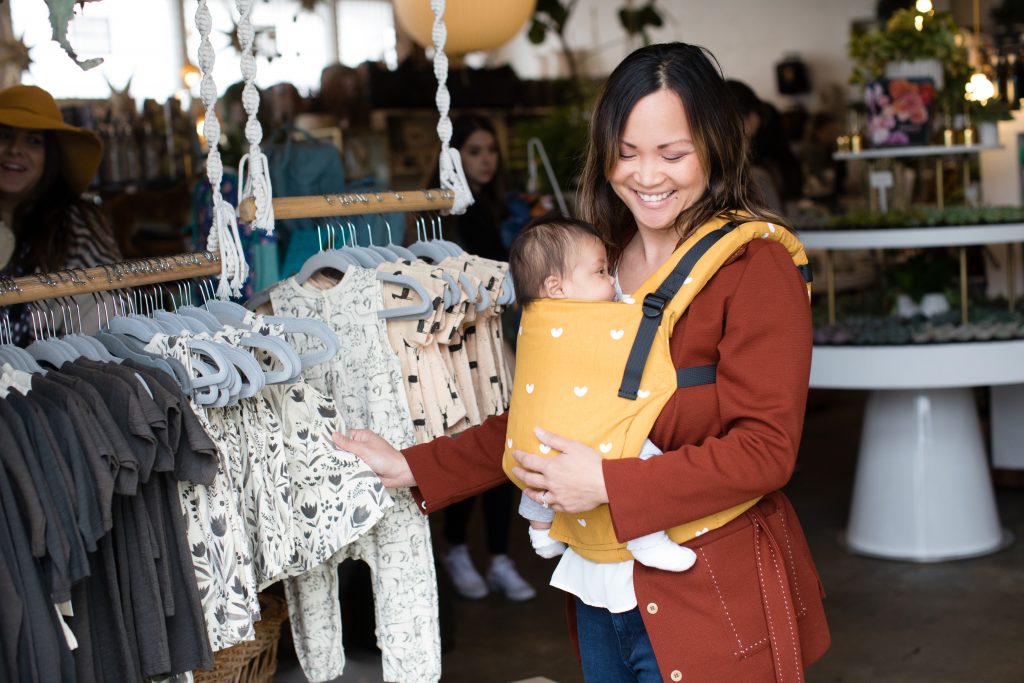 Why is the Free-to-Grow Carrier so special? Well, in addition to all of the features of Baby Tula's regular inward-facing, two-position standard carriers, the Free-to-Grow Carrier also offers adjustable settings for width and height, ensuring proper, ergonomic positioning throughout the different stages of babies' development. The carrier maintains the elegant silhouette and intuitive, easy-to-use design that Tula has always been recognized for. It's amazing how adjustable this carrier is; literally every aspect is adjustable to ensure proper safety and comfort for both parent and baby/toddler. You can adjust the width of the seat, and height of the carrier; plus, adjust the super padded straps to ensure comfort for the parent.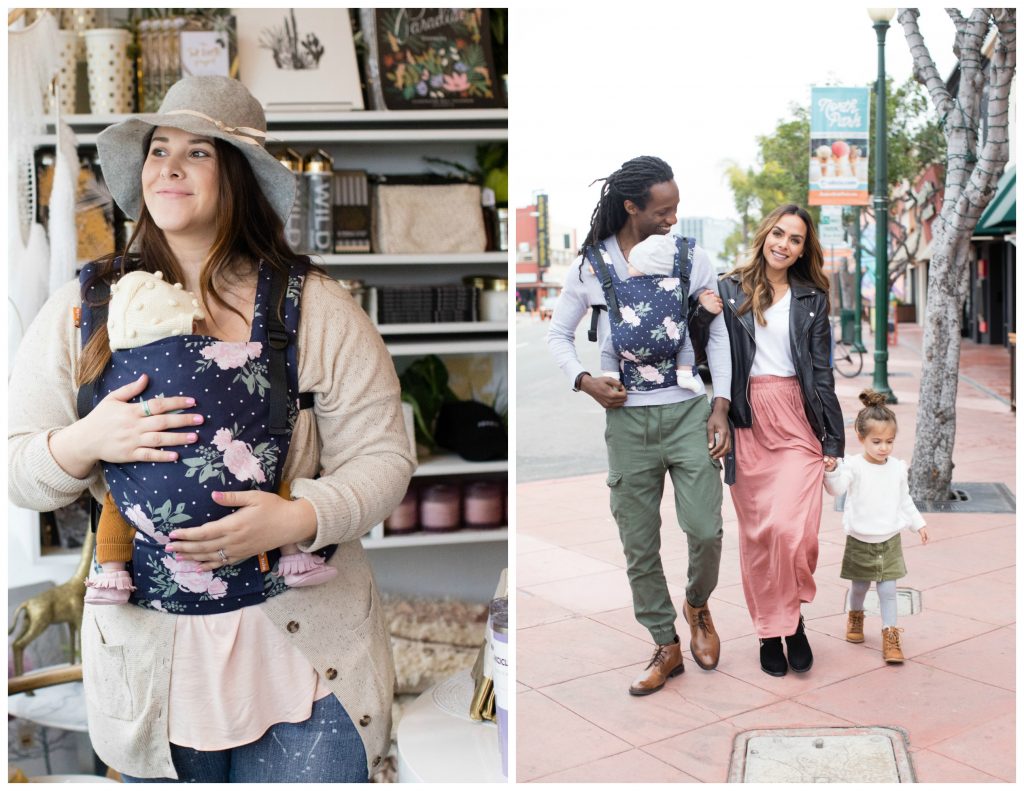 The Tula Free-to-Grow Carrier is the perfect carrier for parents who love to travel; it's lightweight, very stylish, and since it's easily adjustable for babies to toddlers, you can switch it up and alternatively carry your baby and older kids while out and about. The ergonomic seat for proper positioning means that you can wear baby for a long time, knowing they are being safely carried and are comfortable. Plus, you can back carry in the Free-to-Grow, too! The carrier also has a large pocket, ideal for your phone and keys.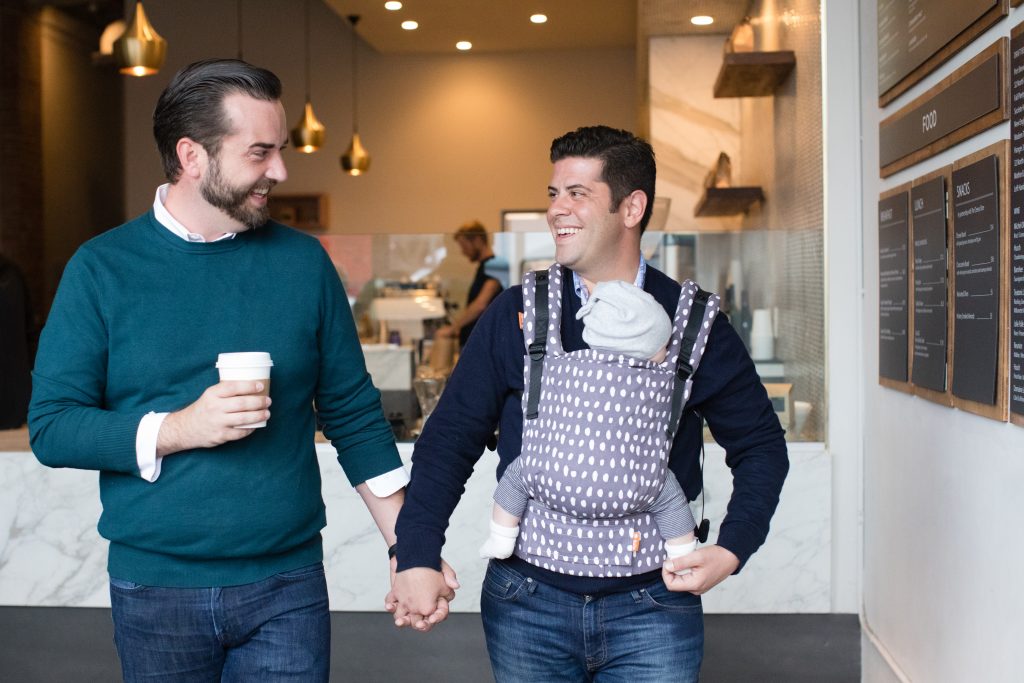 Our editor checked out the Free-to-Grow and couldn't believe at how easy it was to adjust the whole carrier and make it work for you and your baby. It's lightweight enough to stuff inside a diaper bag, and the designs are really just as gorgeous as they look on the screen.