As a parent, you want to dress your baby in not only the softest material, but the safest too. Under the Nile, which is known for being the first baby clothing company in the USA to be certified by The Global Organic Textile Standard, creates classic baby clothing in modern prints, which is all super soft for baby's delicate skin. With a huge variety of items, from bibs to toys to pajamas, you're sure to find something special for your baby at Under the Nile.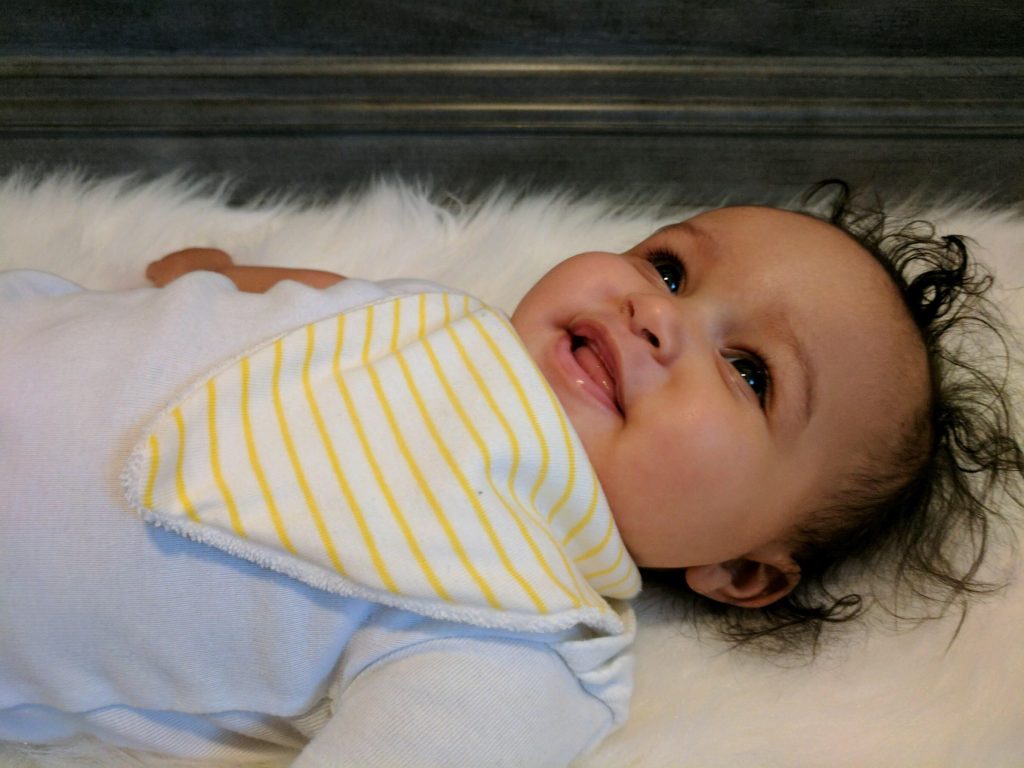 With fresh colors and adorable prints, Under the Nile's clothing can be mixed and matched for easy style. Their bodysuits are made from combed organic cotton, which means they are butter soft [editor's note: we love how the short sleeves on these bodysuits are a little extended, providing coverage for those mid-Spring days!]. They come in a plethora of styles, and many are gender neutral. Plus, there are matching pants, making for a super sweet little outfit. Under the Nile also has footie pajamas, gowns, and rompers – something for every baby!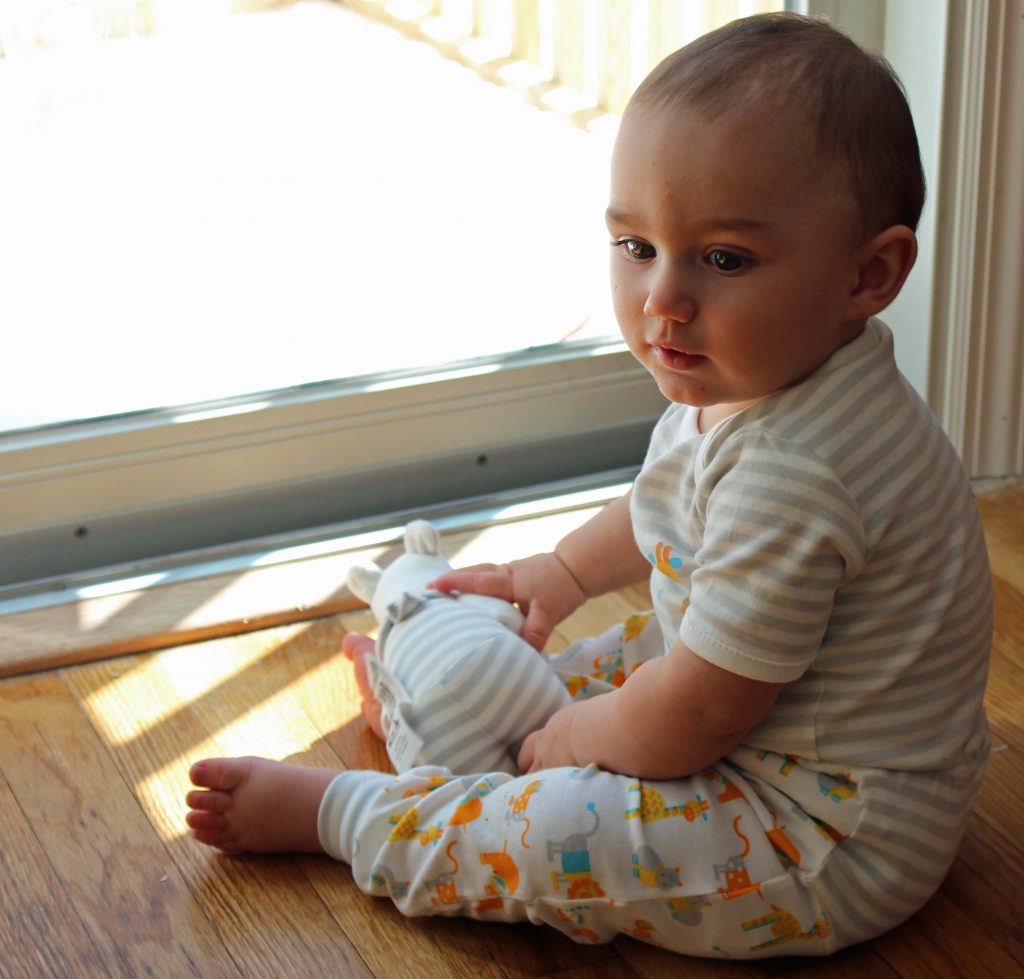 Their toys, which would make a perfect baby shower gift, are all super soft as well, and safe for baby to snuggle with. They are made from 100% organic Egyptian cotton, and there is absolutely no Azo colorants, BPA, flame retardants, formaldehyde, fragrance, PVC or lead in the stuffed lovies. We're loving their "back up buddy" set – which is two of the same lovies, so you'll never have to lose your mind when baby loses their lovey. And, their Scrappy Toy collection is made from literal scraps of fabric, so it's eco-friendly, too!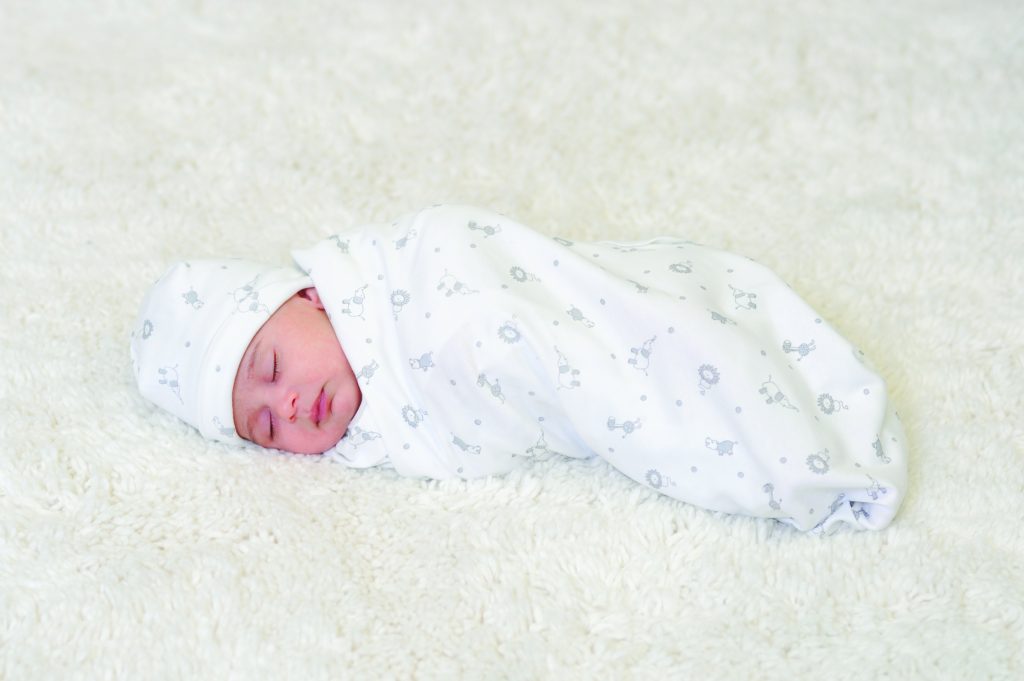 If you're looking for an eco-friendly, safe-for-baby gift, clothes, blankets, and even rugs, Under the Nile is your one-stop-shop. These clothes will feel and look great on baby now, and will last and last. If you're looking for a baby shower gift, they make it super simple with their gift sets, too!
Like what you see here? Enter below to win a safari onesie + pants set plus a hippo doll (all pictured on baby above)!