Back to Sleep week is focused on safe and healthy sleep for baby. Today's post features the 4Moms breeze GO Playard, which is a must-have for traveling mamas, minimalist parents, tech-loving moms and dads, and small space living, too. Plus, head to the bottom of the post to enter for a chance to win one! 
Introducing the 4moms breeze GO! Anyone who knows Gugu Guru knows that one of our all time favorite brands is 4moms.  4moms is best known for their innovation, technology and modern, sleek style. In the past couple years, we have showcased 4moms breeze playard as a best-in-class product in our Back to Sleep safe sleep event.  This year, the company has released the 4moms breeze GO – a slightly lighter and one less frill (no bassinet) version of the breeze.  If you're on the market for a playard, whether for a room in your home, for grandma's house, for frequent traveling families – or all of the above, here's why we think you may want to check out the 4moms breeze GO.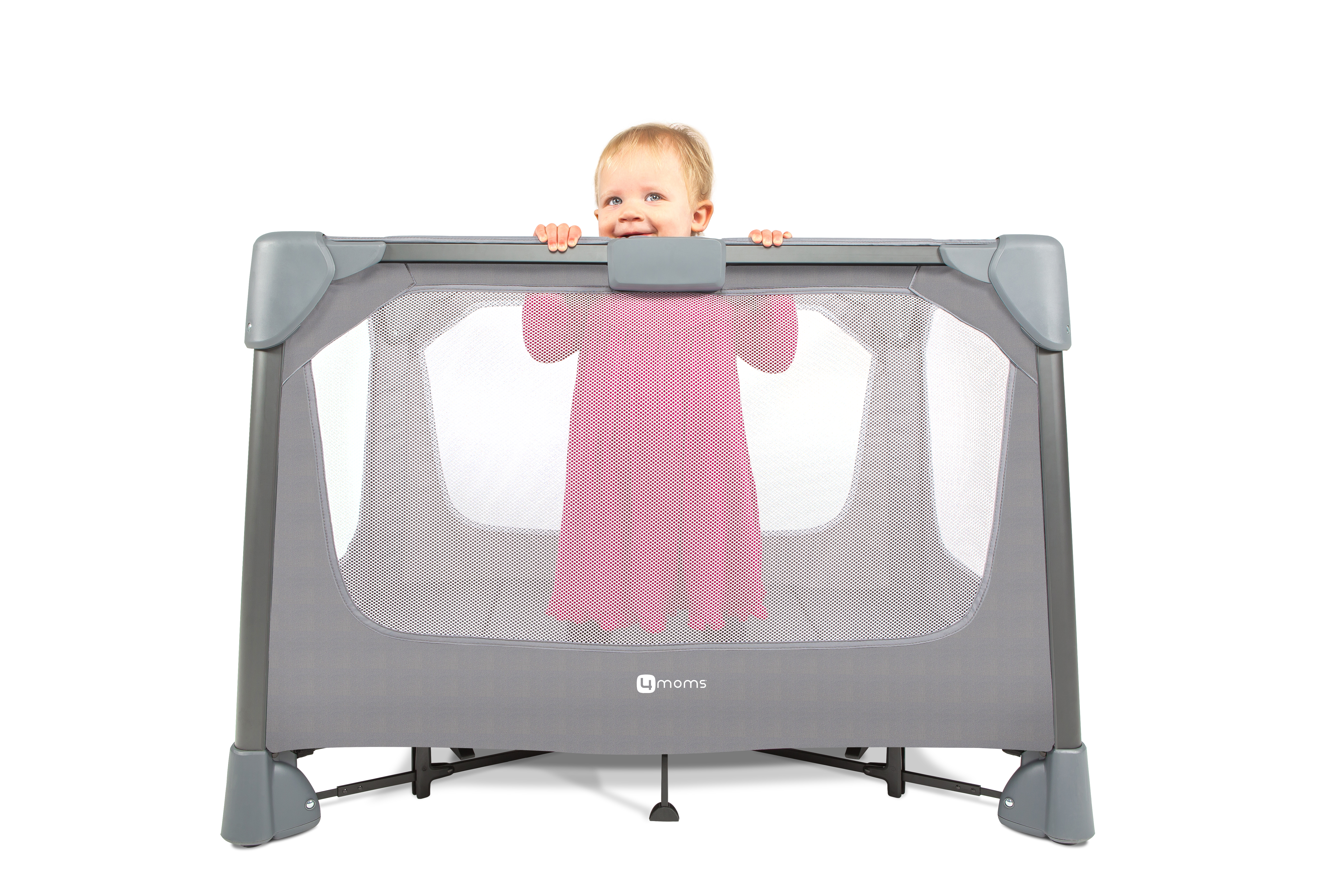 Playards are typically laborious things to put together. You have to pop the sides a certain way and then push the button and it can get really, really confusing.   The 4moms breeze GO playard (and the breeze classic, for that matter) was created based on the belief that playards don't have to be that complicated. The breeze GO is super intuitive and simple to use; it opens or closes in just one step. You heard that right – just one step.
The breeze GO is slightly more compact than the breeze classic, measuring at 43″L x 30″W x 29″H and also slightly lighter at 23 lbs.
We also love that like the breeze classic, a convenient travel bag is included.  And if you're asking yourself why you should consider bringing your own playard when so many hotels have them on loan, here's what our safety expert, Alison has to say: