Back to Sleep week is focused on safe and healthy sleep for baby. Today's post featured the Snuza Pico wearable monitor, which is a must-have for tech-oriented parents, parents of newborns, parents of multiples, parents of toddlers, and great for traveling.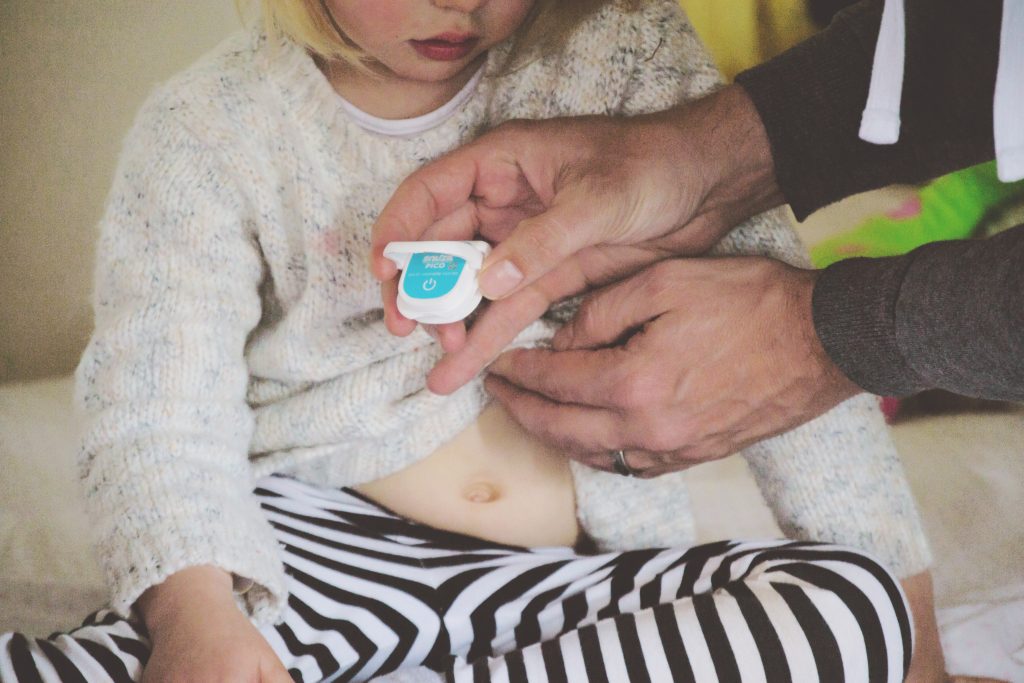 We have highlighted another amazing Snuza product – the Hero –  in our past Back to Sleep event. The Snuza Pico wearable monitor is an advanced multi-sensor smart device for infants and children. For the first year of life, the Snuza Pico wearable monitor provides peace-of-mind movement monitoring in addition to sleep analytics, skin temperature and body position monitoring. After one year of age, the movement monitoring function may be turned off, allowing caregivers to primarily monitor their child's sleep patterns, which has been proven to be a critical aspect of healthy brain development.
The monitor attaches to baby's diaper and connects via Bluetooth to a smartphone app. The Pico uses a patented contactless sensor, meaning it does not need to be in direct contact with the baby's skin, which reduces false alarms caused by loss of contact. If there is no abdominal movement detected after 15 seconds, the device will gently vibrate in an effort to rouse the child awake. After 20 seconds of no abdominal movement, the Pico will alarm.
The Snuza Pico wearable monitor is a fantastic investment in safe sleep, because it provides parents with a peace of mind so that everyone in the family can rest easy. Plus, while you can utilize the movement monitoring function for up to one year, you can turn that function off after your baby is over a year and simply monitor your child's sleep patterns. By monitoring your child's sleep patterns with the Snuza Pico, it will allow for you to figure out which sleep habits work best for your family, letting everyone rest easier.
The Snuza Pico is available at Best Buy, BabiesRUs.com, Target.com, and Amazon