When it comes to finding the very best baby bottles for your family we always turn to Dr. Brown's for baby bottles and really anything feeding related. Whether you're breastfeeding, supplementing, pumping and feeding or formula feeding, Dr. Brown's makes it easy for parents with their well-thought out products designed to make babies fed and happy. Designed by – who else but – a doctor in the mid-nineties, Dr. Brown's has become a leading standard for the best baby bottles and feeding accessories for all parents.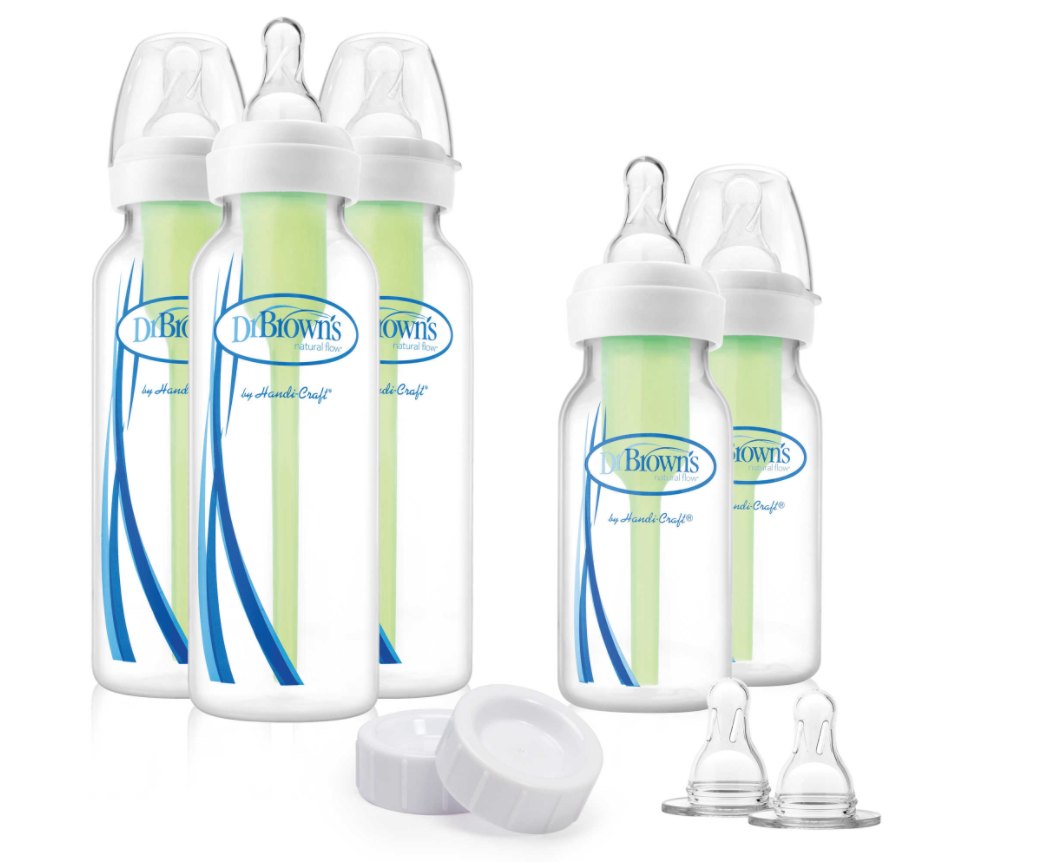 A perfect gift idea for a new parent, the Options Newborn Gift Set features Dr. Brown's Options convertible bottles. The Options Bottles are the baby market's first convertible bottle that can be used with or without the vent system, making it one of the very best baby bottles available. The new vent system is designed to grow with baby, and it is recommended to use this system in order to experience all the health benefits of the Options Bottle.
Dr. Brown's baby bottles are known for their internal venting system, which makes them the best baby bottles for colicky babies. The internal system prevents air bubble oxidation, vacuum pressure and nipple collapse. This helps in baby's digestion and reduces feeding problems such as spit-up, burping and gas. It also helps preserve vitamins crucial for infant health, including vitamins C, A and E. The bottle's super-soft, high-grade silicone nipple, combined with the internal vent system, allows baby to feed comfortably while milk flows freely. This makes the bottle the closest alternative to breastfeeding, and the best baby bottles for breastfed babies.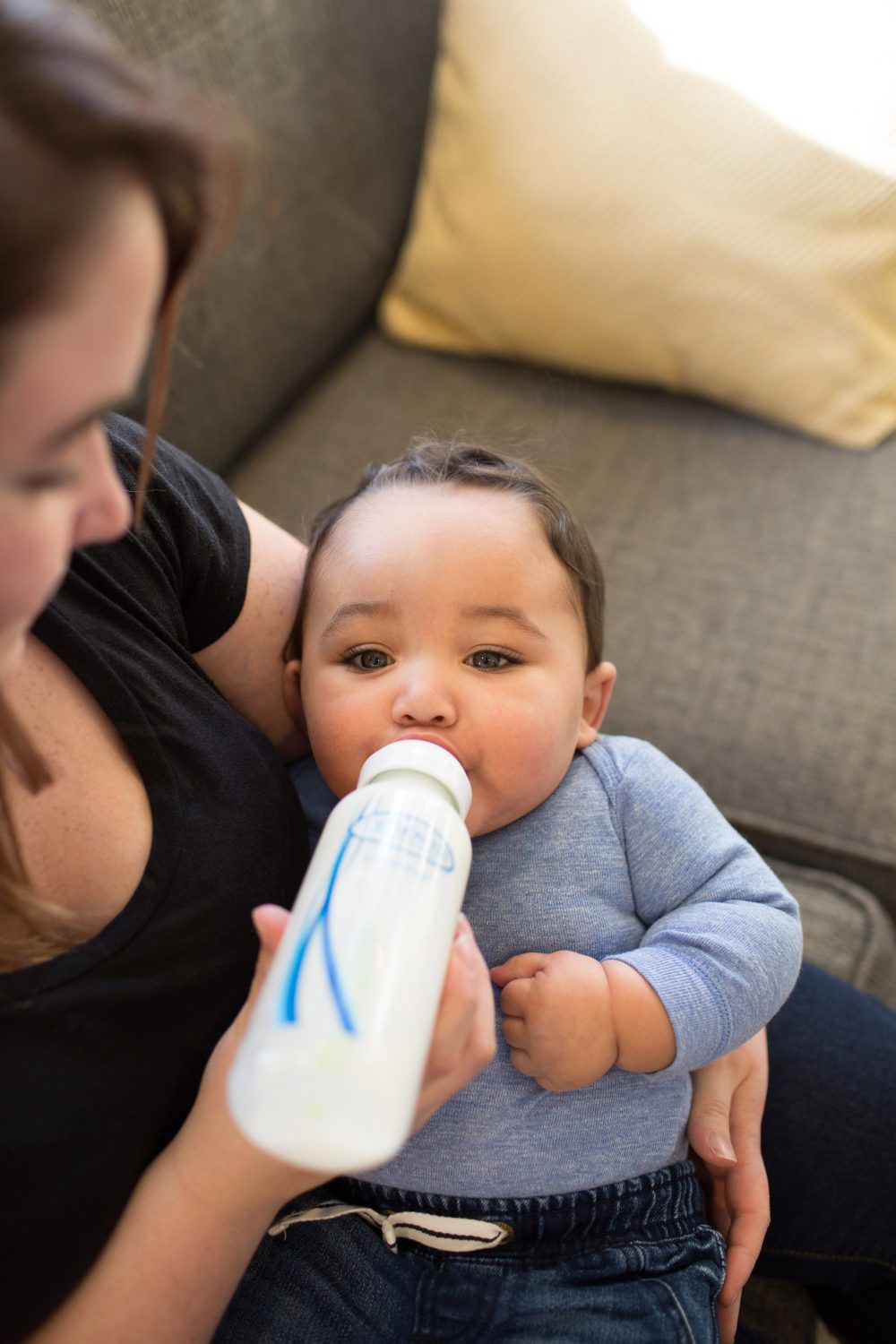 One of the reasons we think that the Dr Brown's Options bottles are the best baby bottles is the vent system, which helps reduce feeding problems, helps digestion and helps preserve vitamins. However, some parents find removing the vent system a convenient option as their baby's feeding becomes more developed. The nipple venting creates a paced flow, and provides a feeding experience similar to most nipple-vented bottles. Options bottles also fit most breast pumps, and are BPA-free, making them the best baby bottles for pumping moms as well. Dr. Brown's believes in letting parents choose what's best for their baby, which is why they're so proud of the Options bottles, which will allow the bottles to grow with the baby.
(P.S. we also love Dr. Brown's Formula Pitcher)
You can find Dr. Brown's on their website, Instagram, and Facebook.