Want to see options other than plastic bottles and looking for the best baby bottles glass or in alternative materials for your baby? We've got you covered. From the budget parent to the minimalist and more, in this guide we've rounded up the best baby bottles glass or using alternative materials in 2018 for all types of parents according to Gugu Guru's experts. (Be sure to check out our last post on plastic bottles!)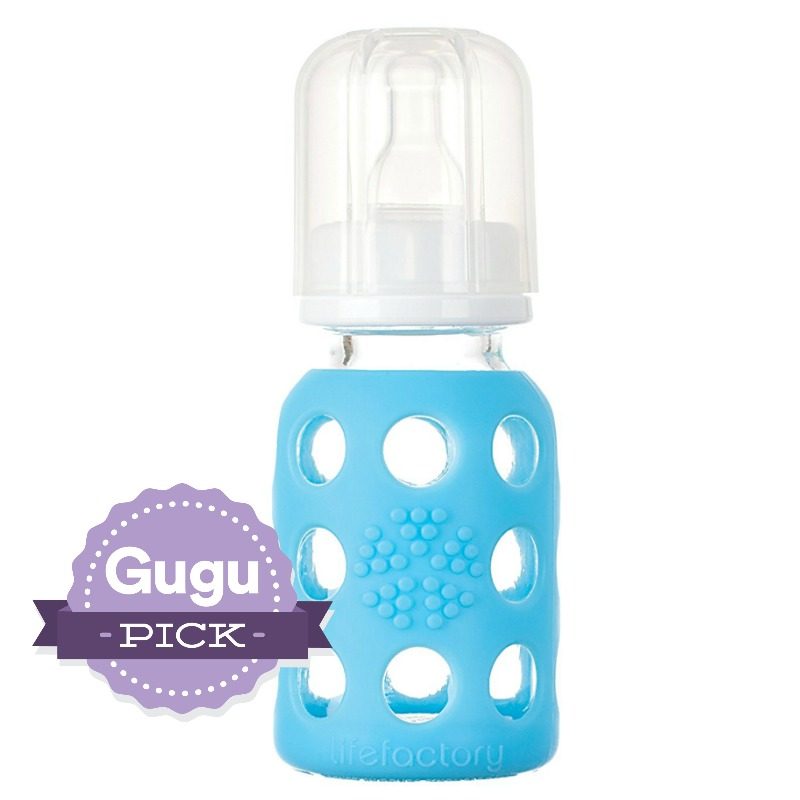 Gugu Pick Best Baby Bottles Glass or Alternative: Life Factory Glass Baby Bottle 
Life Factory glass baby bottles are made with the highest quality glass that allows them to go from the freezer to boiling water without breaking. Each Life Factory Glass Baby Bottle comes with a stylish medical grade silicone sleeve making it easier for baby to grasp. Every component of these bottles is dishwasher safe and you don't need to remove the sleeves to wash them. Life Factory baby bottles are made to be compatible with most breast pumps. These glass bottles are the perfect combo of style, durability and safe functionality for baby. Available in both 4oz and 9 oz sizes.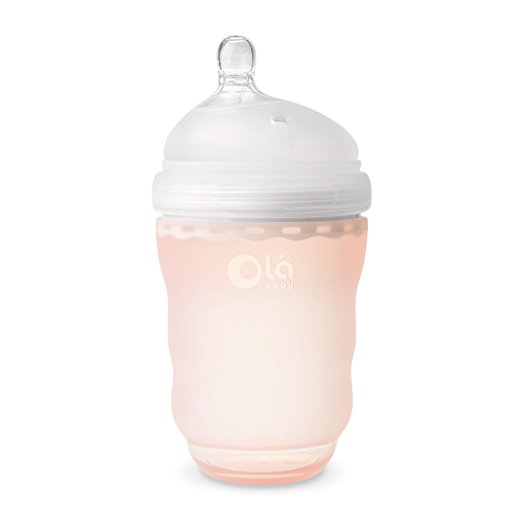 Minimalist Pick: OlaBaby Gentle Bottle 
For parents who don't want to use plastic but are worried about the weight of glass, medical grade silicone is a great alternative material. With the OlaBaby Gentle Bottle parents and baby will appreciate the muted colors and soft textures. The GentleBottle features an off centered nipple design to mimic breast feeding, an integrated dual vent system and a wide neck for easy filling and easy cleaning without the need for a bottle brush. These bottles are gentle on your eyes, gentle to touch and will look beautiful in your home. Available in both 4oz and 8 oz sizes.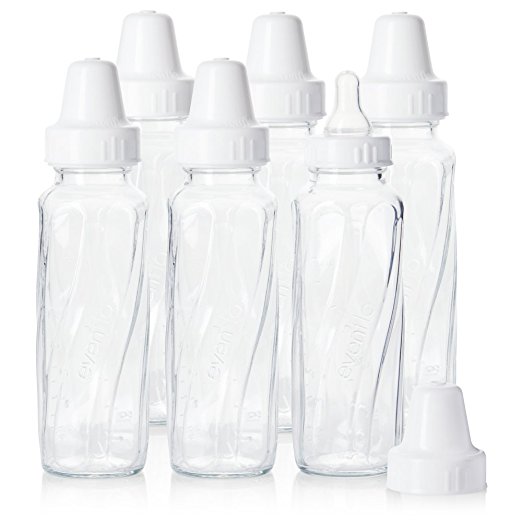 Budget Pick: Evenflo Feeding Classic Glass Twist Bottles
Evenflo glass bottles are affordable for every budget and durable enough that they will last. Evenflo Classic Glass bottles featured tempered glass and soft silicone nipple with air vents to prevent them from collapsing. The twist design of these bottles makes it easier for baby to hold without the need for a sleeve. These bottles have a simple, classic design that is good for baby and mother nature. Available in both 4oz and 8oz sizes.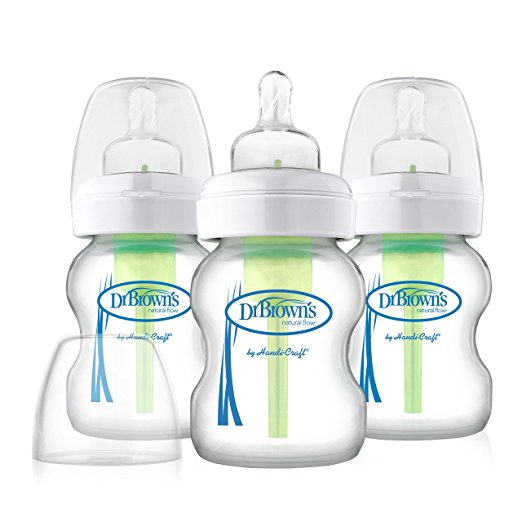 Multiples Pick: Dr. Brown's Options Wide Neck Glass Bottle
Dr. Brown's Options Wide Neck Glass bottles offer the same great features many parents love in other Dr. Brown's bottles but in a glass option. The Dr. Browns Options bottles feature an internal vent system that really works to prevent spit-up and gas which means less discomfort for babies. Dr. Brown's bottle can also help maintain vitamins and preserve good fat because air does not mix with the formula or breast milk creating oxidation. With the Options glass bottles by Dr. Brown's parents can choose to remove the internal vent system when they decide their little one is old enough which is great for parents because it means fewer parts to clean. Available in both 5 oz and 9 oz sizes and silicone sleeves can be purchased separately.
Eco-Friendly Pick: Pura Kiki Stainless Steele Infant Bottle 
Pura Kiki infant bottles are made from high grade stainless steele and feature a medical grade silicone nipple. The bottles come with a soft silicone travel cover and offer a life time warranty as they easily transition from bottle to sippy cup, straw cup, sport bottle or snack container. The Natural Vent nipple on the Pura Kiki bottle features a one-piece venting tube that stabilizes pressure for continuous feeding. Pura Kiki are 100% plastic free and are the only non-toxic certified bottles certified by Made Safe making them among the safest and most eco-friendly bottles you could find. Available in 5oz, 9oz and 11 oz sizes.