Recently, we were excited to work with the expecting couple, Santini & Donovan, on the upcoming arrival of their son, Rocco.  Since Santini's last name that translates to "royal", the couple was inspired to by a princely theme for Baby Rocco's nursery and registry. Of course, we love to help families personalize as much as possible, so the team from Gugu Guru went on a hunt for some prince-themed items.  What we found is that there is a lot of princess stuff out there but we had to look a little harder for prince products.  Here, we share some of the crown jewels that we found and they all happen to be gender neutral: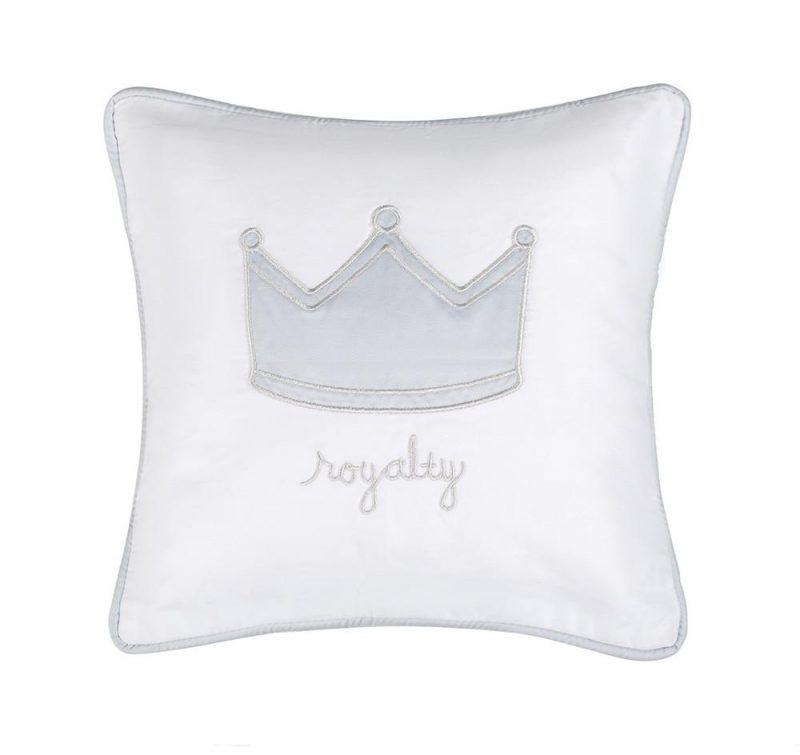 Baby Pillow from Petite Vigogne
We have always loved the beautiful, super luxe bedding and baby gifts from Petite Vigogne and these pillows are no exception. Their simply stated royalty pillow is a gorgeous touch to any prince-themed nursery and is 100% super-soft Pima cotton.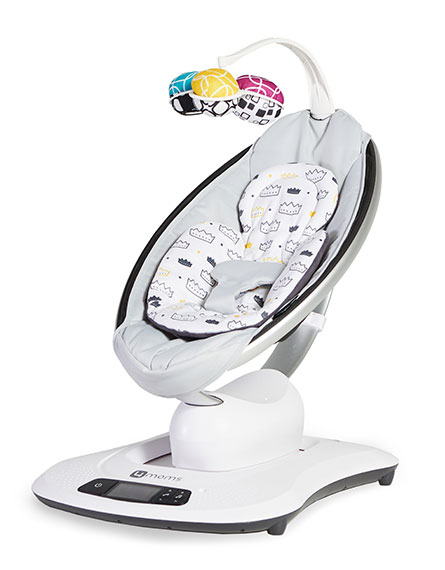 Little Royal Insert from 4moms
Get it while it's hot! This regal newborn insert that complements the entire 4moms infant seat line is a limited edition design. This reversible design offers a plush, modern grey fabric with a singular embroidered crown on the front of the insert, and a yellow, grey and white mosaic of crowns on the back.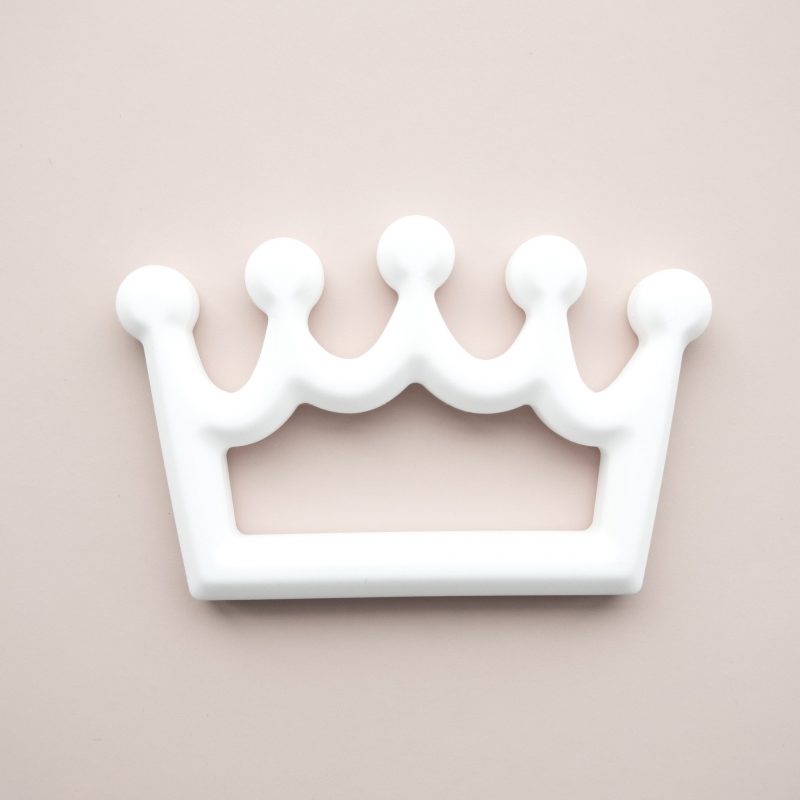 Crown Teether from loulou LOLLIPOP
We are wild about loulou LOLLIPOP and the brand's amazing, whimsical designs.  This crown teether also comes in black but, more importantly, is soft for teething babies and completely free of toxic chemicals.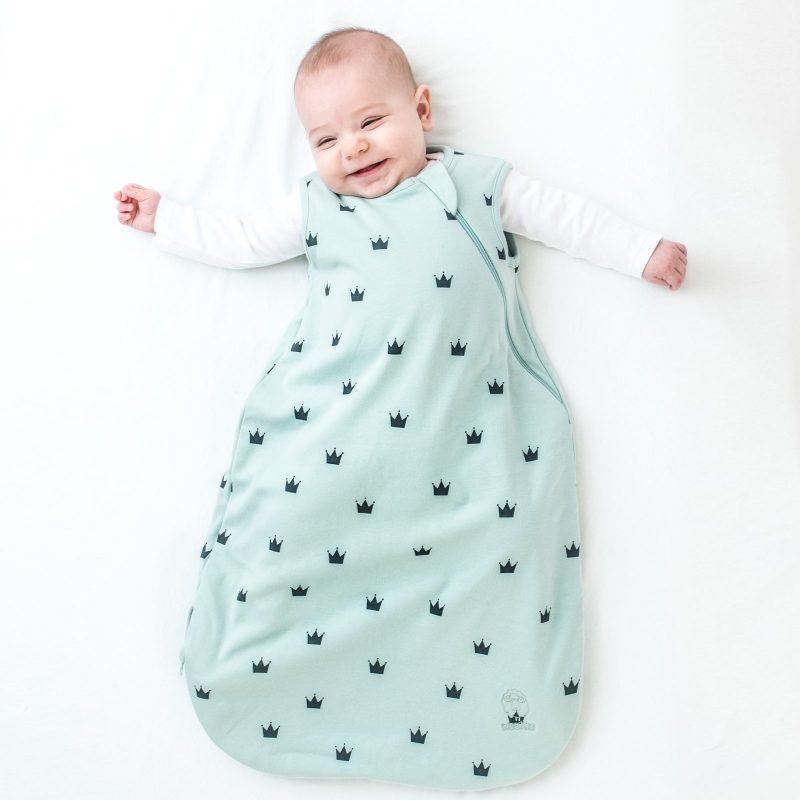 4 Season Basic Baby Sleeping Bag, Merino Wool, Crowns from Woolino
The exceptionally breathable Merino wool of this sleep sack naturally regulates baby's body temperature to ensure your little royal sleeps safely and comfortably through the night.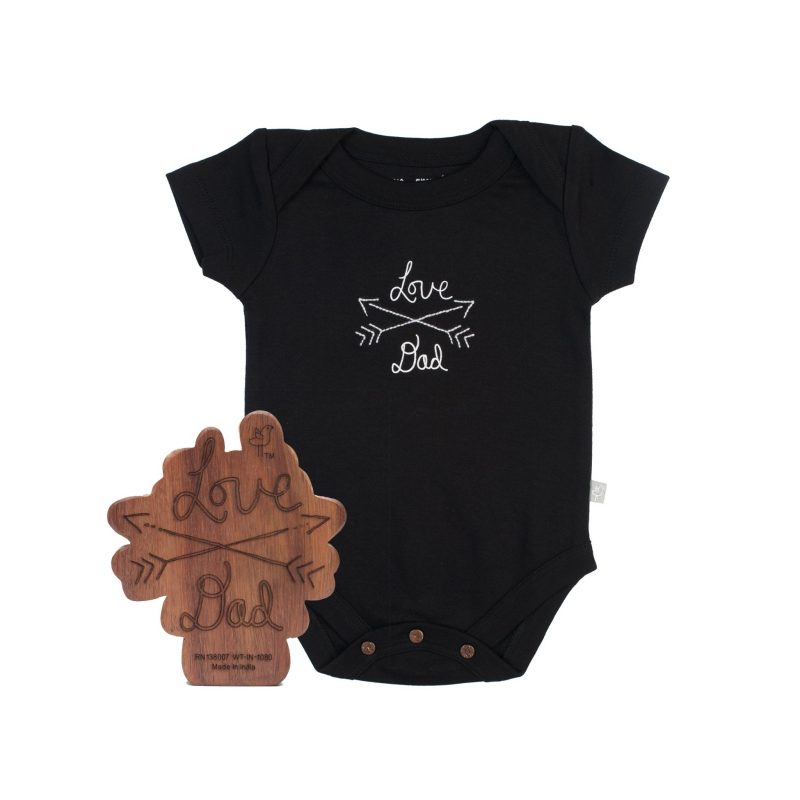 And for the "King"…
With Father's Day right around the corner, we just had to share something for the "king" of the household: the Love Dad Set from Finn+Emma. This is the perfect gift set that includes a GOTS  certified 100% organic bodysuit and non-toxic, ethically produced wooden rattle / teether.
Like the whole royal theme? Check out our recent post on Royal Baby Gift Ideas and A Very Royal Baby Registry.